Todd McKinnon is the CEO and co-founder of Okta. Okta is an integrated identity management and mobility management service that securely and simply connects people to their applications from any device, anywhere, at anytime. Okta's valuation is currently at $1.2 billion, making Okta the latest addition to the billion-dollar valuation club of 'unicorn' startups.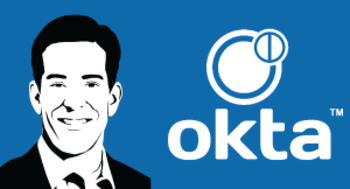 Todd McKinnon, CEO and co-founder of Okta
I am not really fond of using the word 'Unicorn' - name of an imaginary animal - to describe a super successful company. The title could have read: '13 CEO Lessons of a Private Company Valued Over $1 Billion", but it would use too many characters and not work nicely in a tweet. McKinnon is also okay with others describing Okta as a unicorn - please watch the video to learn more from McKinnon about the history of the word 'unicorn'.
McKinnon joined our weekly show and spoke with Michael Krigsman about leading a highly successful company, growth success factors, recruiting and retain the best talent, choosing the right funding thesis, the role of the CEO and many more business and leadership lessons.
Here are the 13 important lessons Todd McKinnon, CEO of Okta:
1. Recruit employees that have experienced company growth - McKinnon saw massive growth while leading the engineering organization at Salesforce.com. When McKinnon joined Salesforce.com, the company was smaller than Okta today - more than 600 people work at Okta. During McKinnon's tenure at Salesforce.com, the company doubled in size every year. Over his 6 year tenure at Salesforce.com, McKinnon's team grew to several hundred engineers. Today, Okta is finally getting to the size that McKinnon is comfortable managing - he has experience leading larger organizations and he believes that having employees at Okta who have experience massive growth is key to Okta's future success.
2. Balance company growth experience with an open-mind and willingness to adapt to different conditions - Having leadership and employees that have experienced growth and have a proven track of managing scale is important but you must maintain an open mindset. Every company is different. Every path to growth is different. You are not going to be the next Salesforce.com. The technology is different, the market is different, and macroeconomics are different, so to stay ahead, you must be experienced and adaptable.
3. Be clear with expectations: growth requires hard work and commitment - growth requires hard work and dedication. You must recruit people who want to build something and building something is really hard work.
We want people that want to build something. Building is hard work. You have to come to work every day ready to take that on, put in a good long day of hard work, and build something great. - Todd McKinnon
4. The CEO is the keeper and communicator of the vision - develop a good and compelling vision. There's a tendency to chase the latest buzz word in the industry. You have to be authentic, persistent and double-down on it. "If you go back to what Salesforce.com was so amazing at doing, it was early on, they were the first really big company that said 'no software' and then they stuck with this vision of SaaS and cloud for many years. A CEO must consistently share the vision. Okta's vision is to be the foundation that connects people to technology," said McKinnon.
The CEO must be the keeper of the vision - own it and communicate it. - Todd McKinnon
5. CEO must own the company's strategy and then get the company to deliver against it . Execution requires strong leadership. Why should talented employees commit to your vision? Leadership is key to ensuring effective execution.
The CEO is responsible for making sure the strategy that the company is employing is the right strategy. The CEO must own the strategy. The CEO must also be able to get the company to do what that strategy entails and executing on.

It's not just having the vision and making sure the strategy is right, but you also have to be able to inspire the company to execute the tactics that will effectively implement that strategy.
Recruiting and motivating talent:
We're not looking for people that want to get on a rocket and ride it. We want people that want to build a rocket." - Todd McKinnon
6. Develop a recruiting strategy where the employees self-select - When you hire new people, share the vision and ensure that every single person is excited about the vision and mission. Let the employees know that this is hard work. Successful companies have employees that self-select in. Employees must have a sense that they can affect the company's ability to execute the mission.
Employees must have a sense that they can affect progress towards the company's vision. They have to feel that the vision is their own, and that the company is their own. They must feel that they are a key part of the company.
7. Three stages of a startup - 1. Pre product, pre revenue, 2. Product exists but no revenue, 3. Product and revenue (given the context of SaaS, sustainable business model is implied in this definition). At the third stage, it's all about growth and scale - no longer a startup. The whole concept of 'unicorn' is based on the rare scenario of hitting a valuation of $1 billion. Once you have revenue and product then you are beyond a startup, per McKinnon. Okta has over 2,500 enterprise customers and 600 employees. "We're on our way to being very important and independent long term technology player," said McKinnon.
"I don't think of us [Okta] as a startup anymore," - Todd McKinnon
8. Funding decisions will depend on your personal and professional objectives - "Our goal was to build an independent technology company that is here for a long time," said Todd McKinnon. Your objectives will inform all other decisions. A vision of independence led to Okta's funding decisions and investment thesis.
"For Okta, since we had this vision of being an independent company long term, it was easier for us own a smaller percentage of the company, because we wanted to be a long term independent, highly valuable company," said McKinnon.
9. To get traction, you don't have to be different - a niche approach limits your ability to scale and grow. What you want is to focus on the biggest and most obvious market and then develop an attack plan - example is Facebook and Google. Web single sign-on for cloud application was Okta's first product. Other solutions existed but none of them did it well and most importantly, every company would eventually have a need for web single-sign for cloud application. The key was the foundation behind the technology that long-term would be a fundamental platform for the market.
10. You must be able to articulate your company's value proposition in 1 minute - You should be able to explain what your company does in a tweet. All great companies like Google - best search engine, Facebook - a social network, Uber - car on demand - are easy to explain. For Okta it is: cloud apps, web single sign on, one user ID one user password.
11. To get customers, always be selling - Okta was selling early on. Selling, meaning having meaningful conversations with prospects and customers. The product strategy was informed by rich collaboration with customers. Build what your customers need and want.
12. Build a solution, not a tool kit - Okta's solution is easy to use, fast and scalable. To deliver ease of use and functionality that customers will use, Okta adopted a design philosophy from the beginning.
"People look at Okta services and are blown away by how fast and easy it is. There have been people in data management industry forever and they are unfathomable in how fast and easy it is," said McKinnon. The reason behind the high performance of Okta is the design thinking and approach of fully integrating all of the key components - directory server and protocols - to ensure ease of use. Truly a customer-driven approach to designing a complete solution.
13. Successful CIOs adopt a pragmatic and balanced approach to security - Successful CIOs have an effective method of classifying data and security requirements - a balance of secure and open access approach and acceptable level of risk is key to a balanced approach of delivering a solid user experience, while meeting security compliance. Successful CIOs are able to manage risk. Successful IT organizations are also excellent at executing the security basics.
To learn more about startup growth, scaling an innovative culture, design thinking and building solutions to scale, you can watch the full interview with Todd McKinnon here. Please join me and Michael Krigsman every Friday at 3PM ET as we host CXOTalk -- connecting with thought leaders and innovative executives who are pushing the boundaries within their companies and their fields.
Related