A striking photo series is shining a light on kids who don't let gender norms prevent them from following their dreams.
Since January, Canadian mom and photographer Kirsten McGoey has been interviewing and taking portraits of boys who pursue interests traditionally associated with girls for a project called #ABoyCanToo.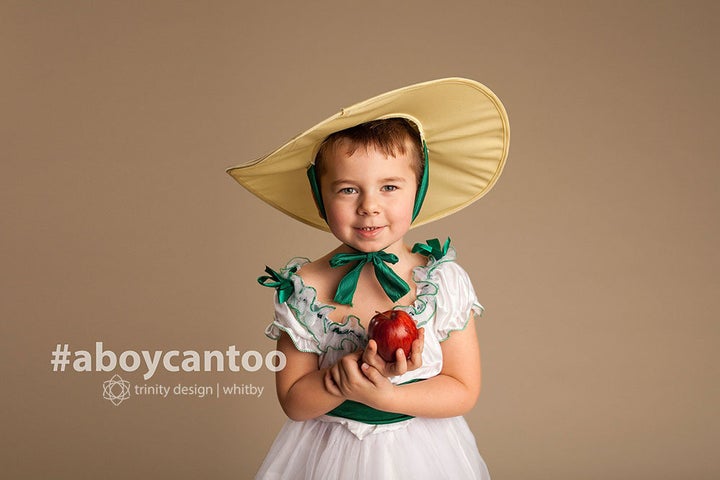 McGoey told The Huffington Post she drew inspiration for the project from her sons, who are 5, 8, and 11 years old. "I was inspired by movements that spoke to girls being awesome at things that were traditionally 'boy' because I was that tomboy girl growing up (still am)," she said, adding, "But that was not my story ― my life was being a mom to boys, and I always think the best art, the best messaging comes from people who live it."
The photographer's middle son in particular provided inspiration. "He never walked; he skipped and twirled, danced through his day," she said, noting that some of his favorite activities are singing, acting, ballet and tap-dancing. "He loves sparkles, pink, rainbows, reading, and has never been concerned if something was 'boy' or 'girl,'" the mom added.
#ABoyCanToo aims to empower kids who dare to embrace their true passions, even in the face of gender bias and bullying. McGoey started the project by photographing her own sons and then reached out to friends, acquaintances, past clients and even strangers on social media. To date, she has photographed 17 boys pursuing interests ranging from dancing to reading to figure skating.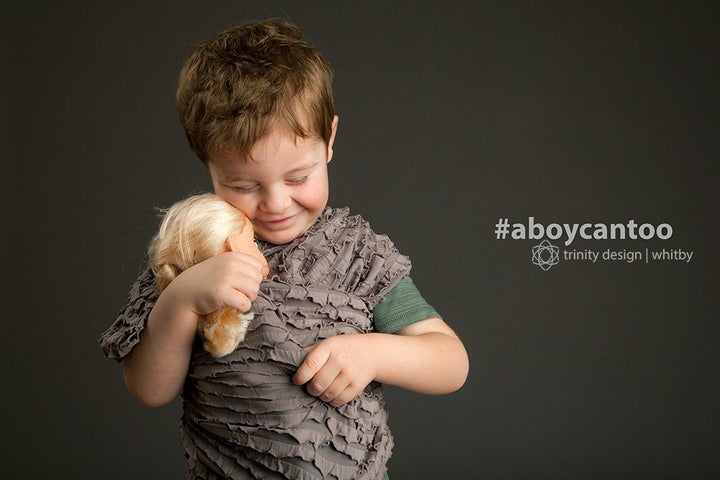 McGoey said she learned a great deal from her conversations with the boys. "The common thread was 'I am [dancing/skating/reading/acting/baking/etc] because it gave me a place in the world where I was good at something,'" she recalled. "In some cases it was the first time they were applauded, recognized and felt valued."
The mom hopes her photos will inspire other kids who may be hesitant to pursue their true passions. She also wants to change other peoples' perspectives about gender norms.
"I have been asked if I worry my son will be gay because he likes pink or dances," McGoey told HuffPost. "I cannot even comprehend how someone equates the two, but I know this project has to work to convince the people who still subscribe to this point of view. It's been quite a while since anyone has said this to me or to my son, he has a great class of friends who accept him as he is -- fun, smart and a pink-loving boy who dances."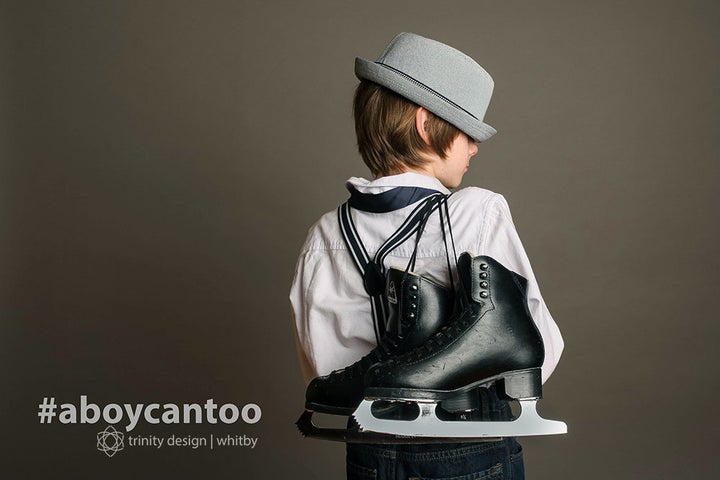 According to the photographer, the hardest part of the project has been talking to the older boys and learning about their negative experiences. "Many have bravely told me about the push back they get at their choices," McGoey said. "But the interesting part is this project is awakening in them a realization that they play a crucial role in mentoring the boys who will come after them. This understanding of their role in society is a part of their journey and gives them value as they see they have a very important message to share as influencers."
McGoey encourages other families to participate in the project and have discussions about the issues of restrictive gender stereotypes for both boys and girls.
Keep scrolling and visit her website and Facebook page to see more #aboycantoo portraits and dance class candids, along with captions from the photographer.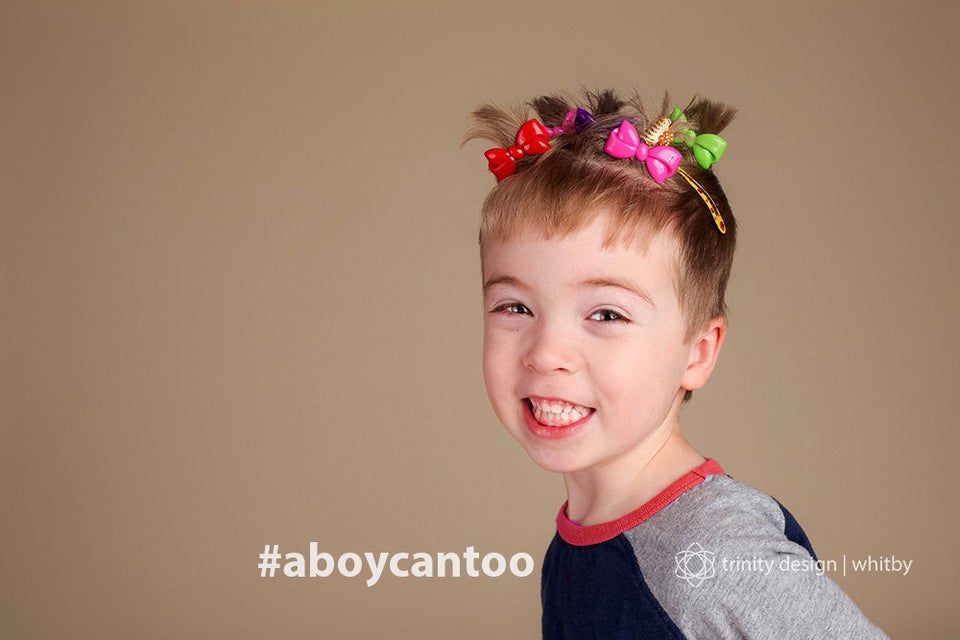 Kirsten McGoey of Trinity Design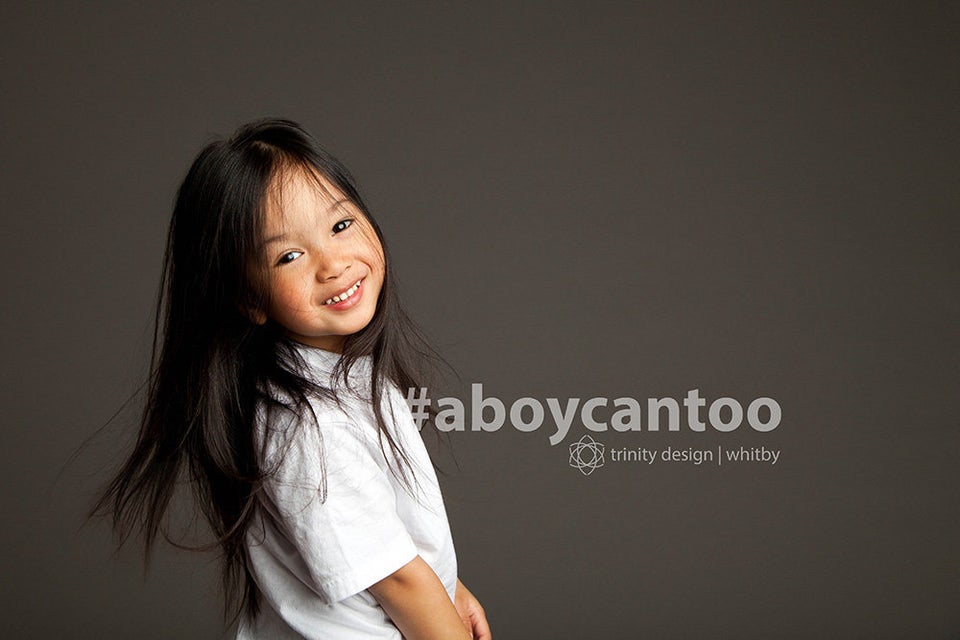 Kirsten McGoey of Trinity Design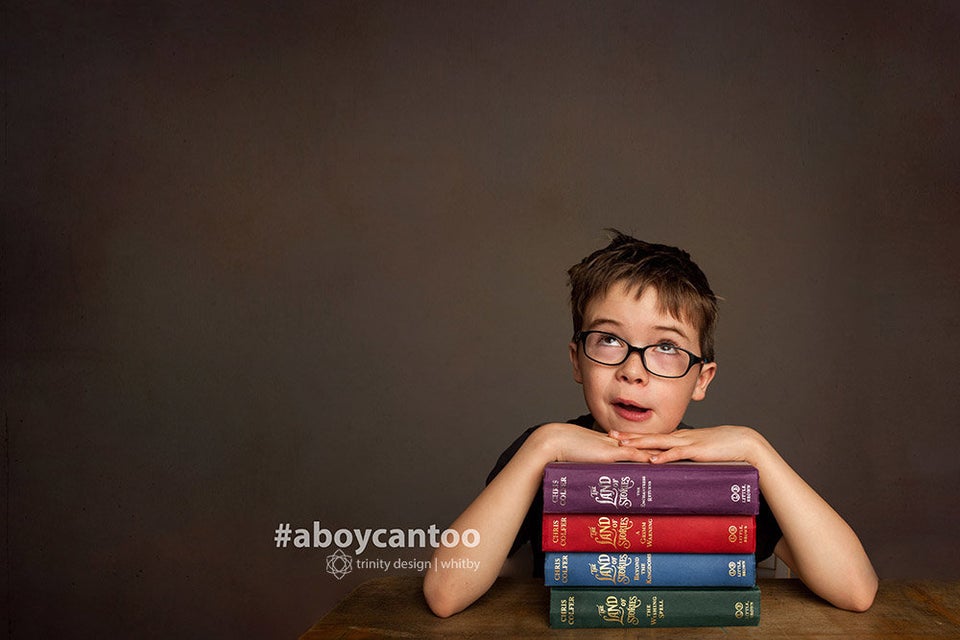 Kirsten McGoey of Trinity Design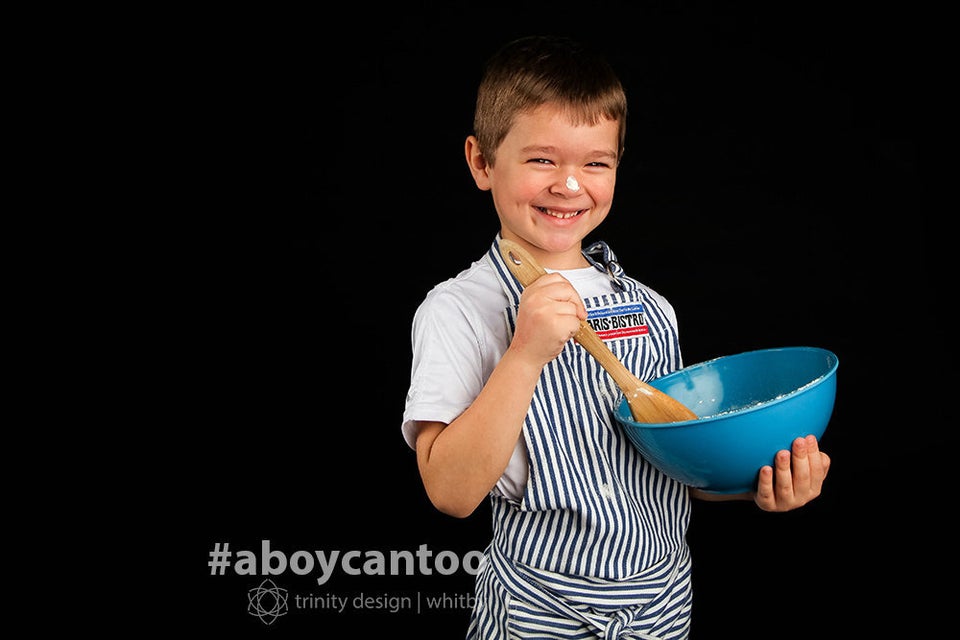 Kirsten McGoey of Trinity Design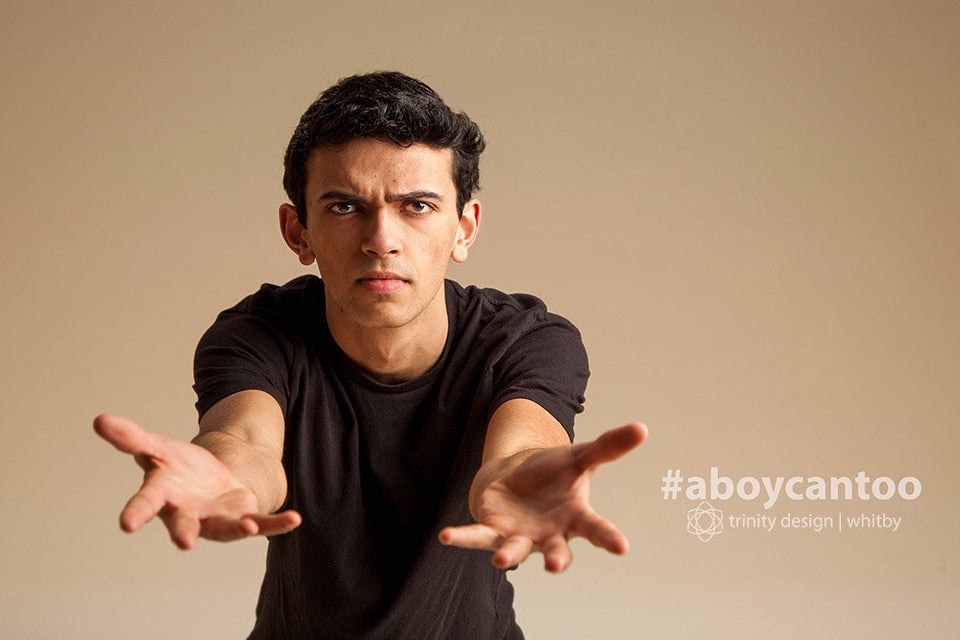 Kirsten McGoey of Trinity Design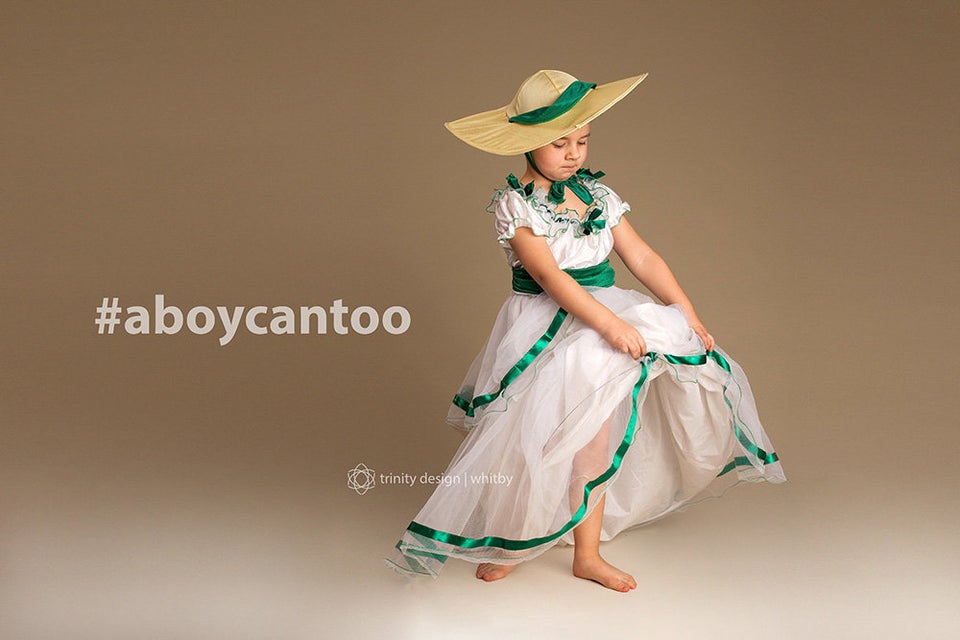 Kirsten McGoey of Trinity Design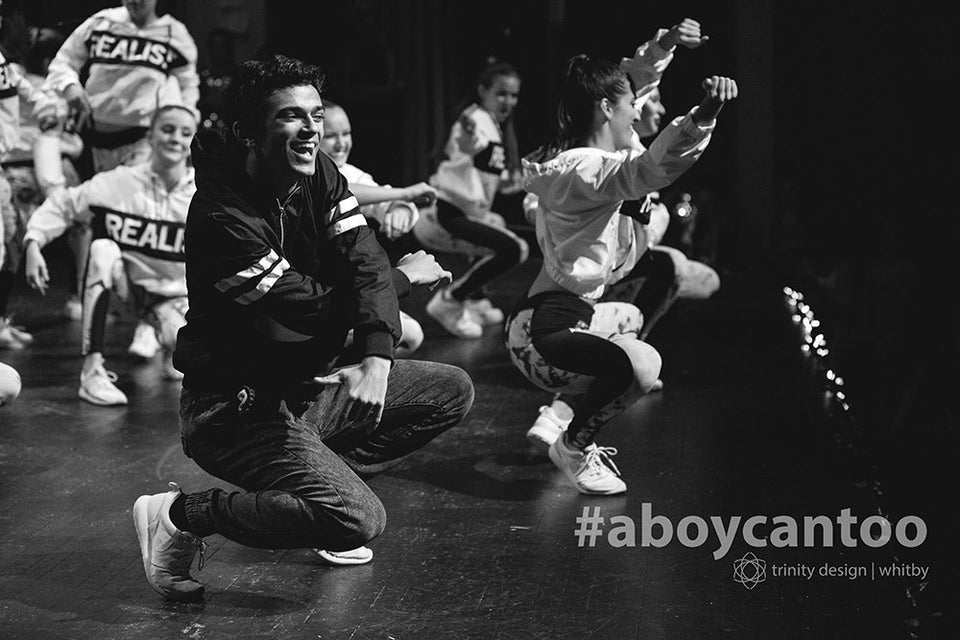 Kirsten McGoey of Trinity Design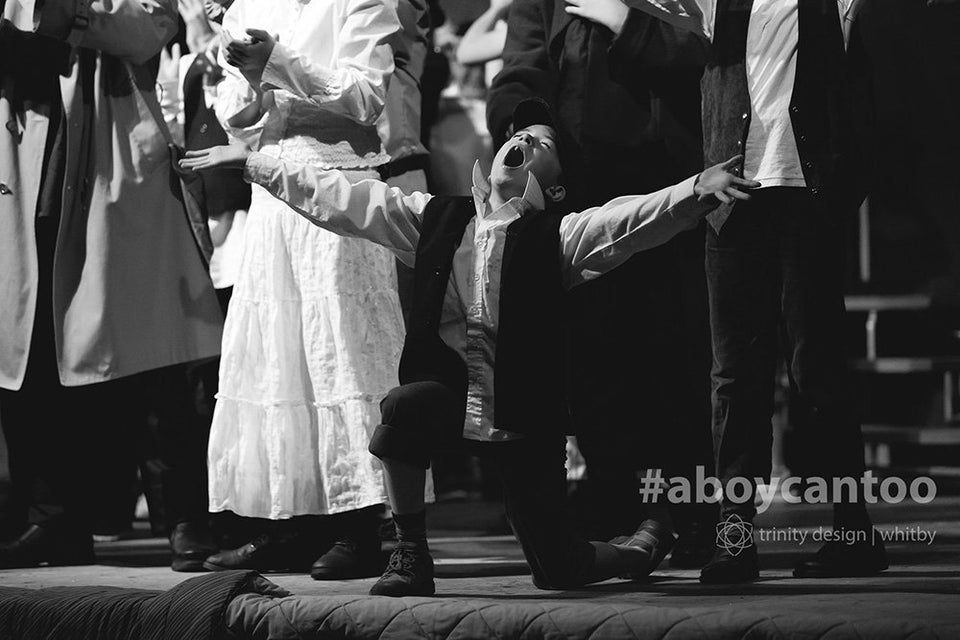 Kirsten McGoey of Trinity Design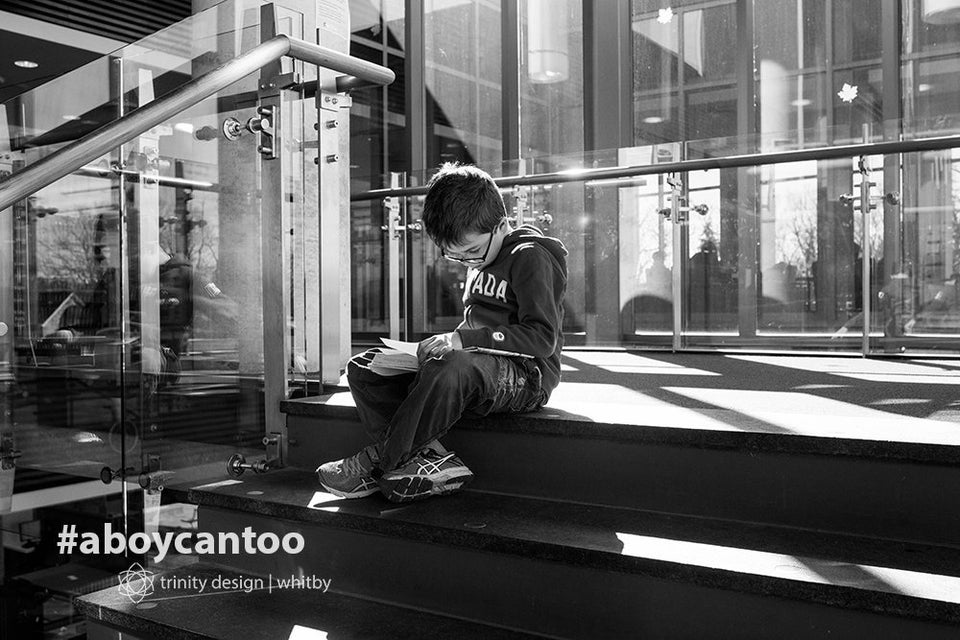 Kirsten McGoey of Trinity Design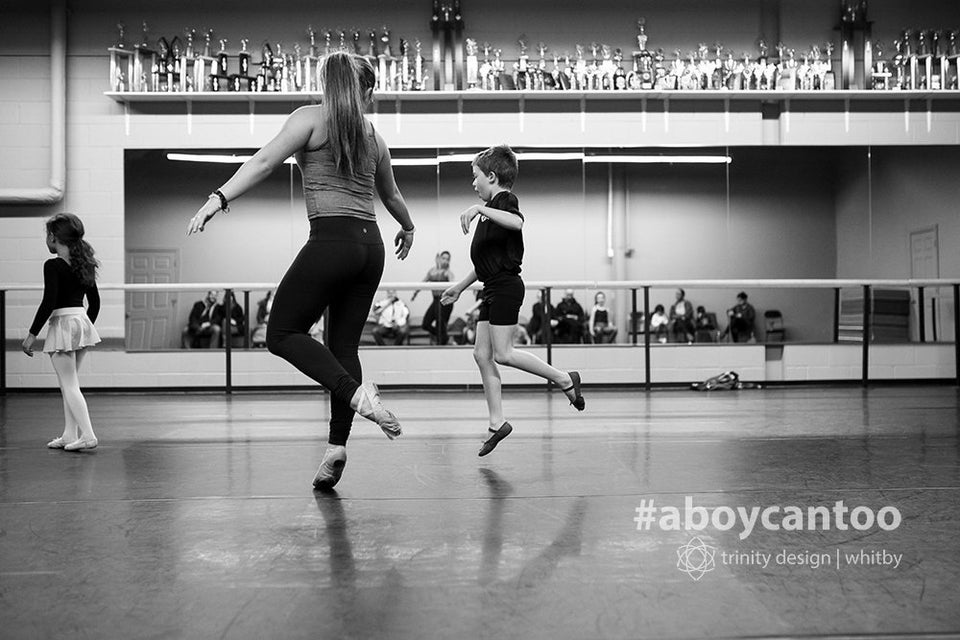 Kirsten McGoey of Trinity Design
Related
Before You Go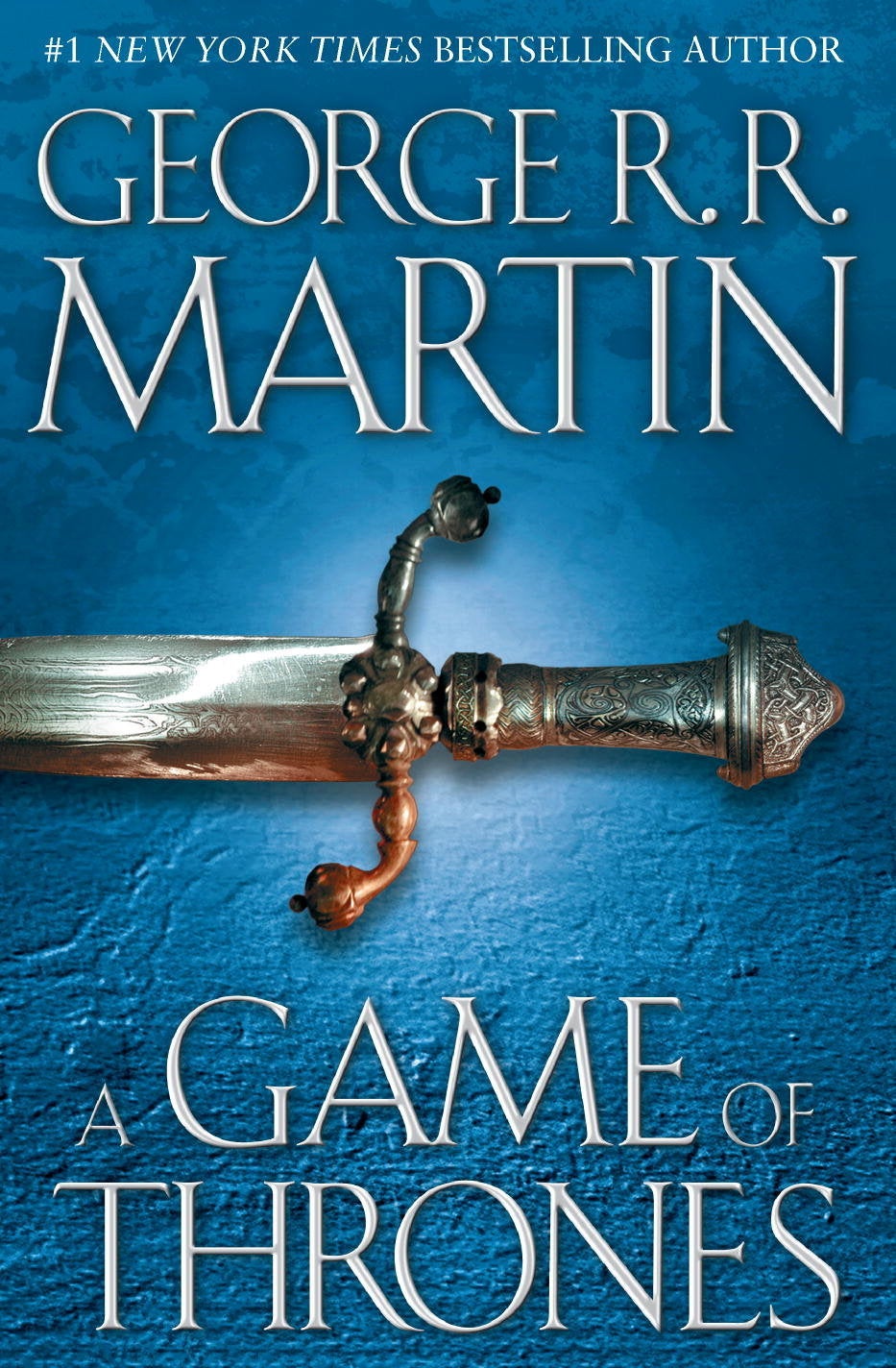 Coverflip: Gendered Book Covers Turned Around