There's no denying it: Greek yogurt is huge right now. And with the high protein content, it's no wonder it's flying off the shelves.
But after weeks or months of incorporating Greek yogurt into your diet, how can you keep your tastebuds excited and surprised?
Fruit? Been there. Granola? Done that. Chocolate chips? Cereal bits? Honey? Check. Check. Check.
Don't give up just yet. We've partnered with Yoplait Greek, who has recently launched their new line of blended Greek yogurt, to bring you 13 surprising and exciting recipes with Greek yogurt as a main ingredient. And this isn't your ordinary list.
We're talking breakfasts, lunches, dinners, appetizers, sides, snacks and desserts, all starring Greek yogurt and supported by surprising, flavorful ingredients that you might never think to add on your own.
With these recipes in mind, you may want to grab a bigger grocery cart...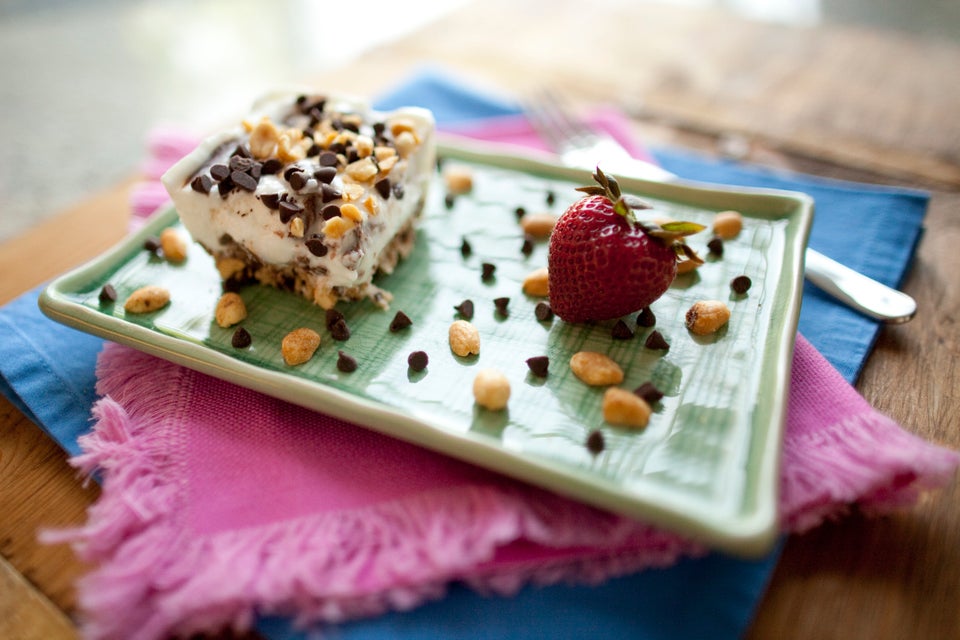 13 Reasons To Keep Greek Yogurt Around
For a sneak peak inside the Betty Crocker Kitchen where the food bloggers created the Chocolate Peanut Butter Swirl Frozen Yogurt Bar, Pineapple Pepper Chicken Salad and the Gluten-Free Carrot-Tangerine Muffins, check out this video!