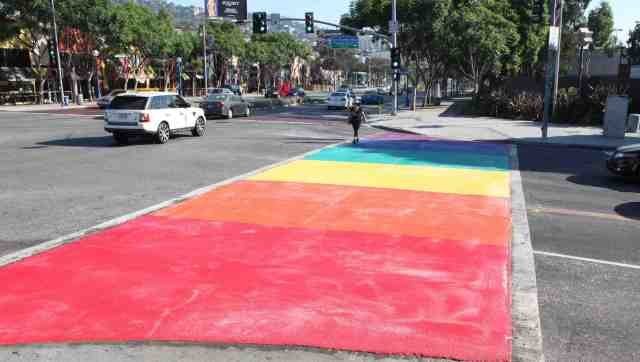 The holidays are officially over, and it's a new year. It's time to start thinking about your travel calendar for the year, because before you know it you'll be pulling out those holiday decorations again, spinning that dreidel and breaking in your newest ugly sweater, and you don't want to think, "I never made it to that Speedo pageant!" That would be tragic. So here are my picks for the 13 events and things to do in 2013.
1. Ogle the art at Philadelphia's Barnes Foundation. It's sensory overload of the non-disco-lights kind. Cezanne, Matisse, Renoir, van Gogh and lots of other guys you've heard of pack the walls inside this gem of a museum, which has new digs as of last year.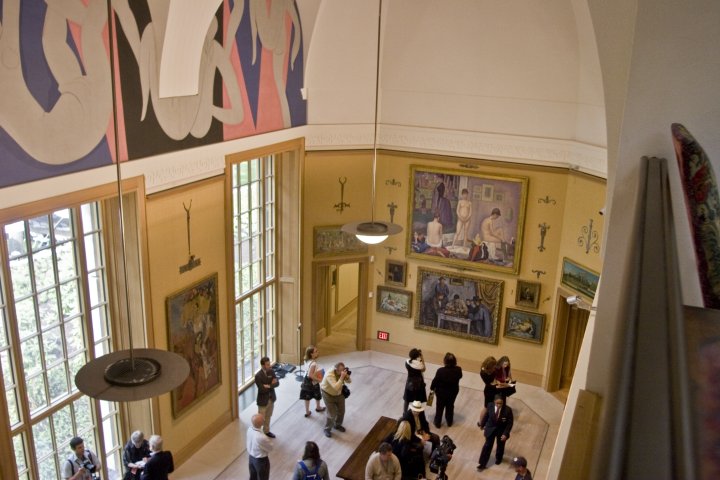 The Barnes Foundation (photo by M. Edlow for GPTMC)
2. Jam out at GAYBIGAYGAY at SXSW in Austin, Texas. (That's a lot of capitalization, but stick with me.) Always on the last day of the festival -- March 17 this year -- the noon-to-midnight event is just your run-of-the-mill totally free, all-ages-welcome, anti-corporate, extra-queer, day-long, gay concert in the middle of the woods.
3. Snap the gay version of the Abbey Road album cover in West Hollywood. New rainbow crosswalks are sure to increase the traffic jams, but I can't wait for that profile pic.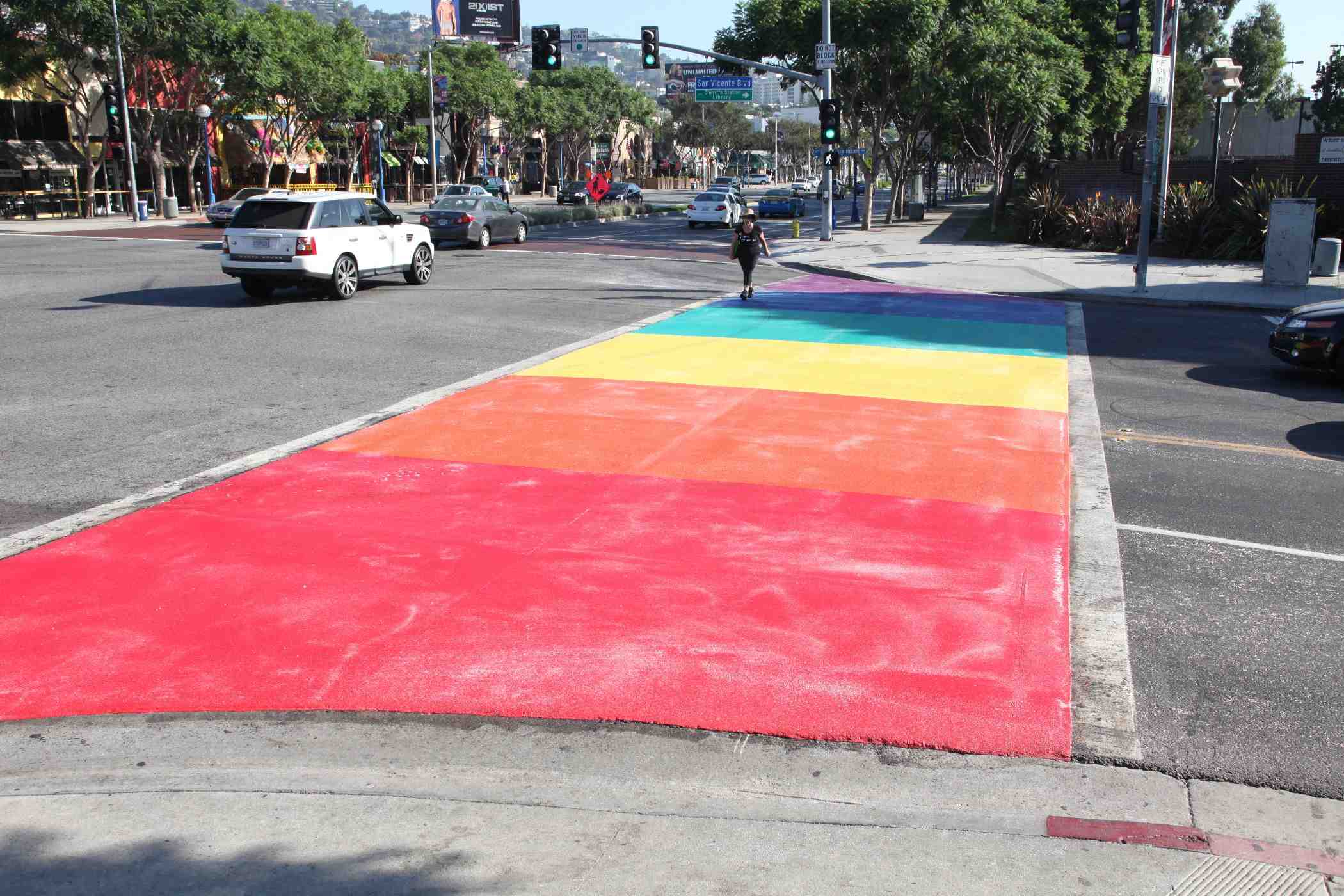 Rainbow crosswalk (photo by Joshua Barash)
4. Celebrate the 75th birthday of Palm Springs, Calif. The big event takes place April 20, so aim to be there for the bash. Three quarters of a century? Let's eat some cake -- and dance, drink and generally cavort.
5. Be treated like a queen at the highly anticipated Nobu Hotel (the world's first!) at Caesars Palace in Las Vegas. Opening in February, this 181-room boutique hotel and famed Nobu Restaurant and Lounge will bring a new level of luxury and great cuisine to Las Vegas.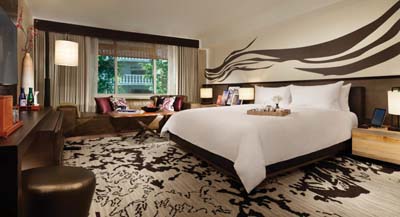 Nobu Hotel at Caesars Palace in Las Vegas
6. Let it grow out for BeachBear Weekend in Fort Lauderdale, Fla. Meet up with furry friends May 8 to 13. Bring a comb, because you're sure to get plenty of sand stuck in your mane.
7. Go for a different kind of Pride in Brooklyn. As it does most things, the borough puts its own distinct spin on Pride this June 8. The more laid-back, neighborly vibe is a nice departure from the norm. Plus, I love any chance to belt out Alicia Keys' part of "Empire State of Mind."
8. Sniff out the next Tina Fey and Amy Poehler at The Second City in Chicago. The funny duo got their starts as part of this renowned improv troupe. You could be the third in their cynical yet witty trio! And then you could go to the Golden Globes! And meet Bradley or Jodie, depending on your preference! Ahh...
9. Don't be shy during Bone Island Bare It All weekend in Key West, Fla. From July 10 to 14, beach goers let it all hang out (ha!). Bring extra sunscreen, because burns on your special parts could really ruin the trip.
10. Get in tip-top shape for the Mr. Gay Ogunquit Speedo Pageant in Ogunquit, Maine. No pressure. There will just be hundreds of people staring. Actually, it's probably more enjoyable to be one of those people. Either way, be there on Labor Day.
11. Evoke old Hollywood at the Bucks County Playhouse in New Hope, Pa. The newly renovated 1939 theater counts Grace and Liza among its past talent. Maybe you'll catch the next Bea Arthur onstage for Mame, its kickoff to the season.
12. Watch some drag volleyball in Rehoboth Beach, Del. The spectacle takes place Labor Day, but you can work on your overhand any day of the summer at Rehoboth's Poodle Beach. Wear whatever you'd like.
13. Spend a hot night at WaterFire, a beautiful art installation along the three rivers of downtown Providence, R.I. Prepare for lots of gawking people, romance and the expected flaming homosexual jokes.
(Of course, you can plan your trip for all these gay and gay-leaning getaways on fagabond.com.)
Popular in the Community