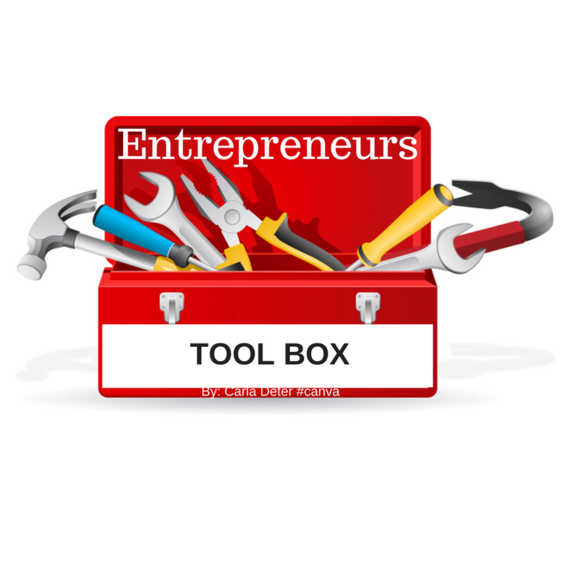 Starting a business is tough business. I know, trust me I do. It's so important for entrepreneurs and small business owners to have a group(s) of people to turn to that get the life of entrepreneurship. It can't be done alone. Without a network of valuable connections, we are our own resource. That is asking a lot of ourselves. Yes, we are super heroes in our own right - we're entrepreneurs for goodness sake. We are strong people who have a never-ending drive to persevere during the toughest times - but we still need people. Others who can give feedback, help with finding clients, gaining funding, those who are a bit more skill savvy in a particular area to help get a job done (the list goes on as to why entrepreneurs need the connection(s) of other entrepreneurs.)
How to make that connection:
Below are just a few ways to make that connection. Join LinkedIn groups! This list is not inclusive
[See below this list] but it's a start.

Dedicated to entrepreneurs and small business owners:
A Startup Specialists Group - Online Network for Entrepreneurs and Startups: With just under 240,000 members, this group is one of the largest moderated LinkedIn communities for startups, founders, mentors, investors and small business experts.
Entrepreneurs Meet Investors: Whether you're looking for funding to start a business or grow your existing company, this group could help. It has a network of more than 6,000 entrepreneurs and investors.
Band of Entrepreneurs: This group describes itself as "a nonprofit organization of, by and for entrepreneurs," and it provides support on topics like legal help, human resources, public relations, technology and more. The group has more than 22,000 members.
Digital Marketing: This group is just a small number short of 1,000,000 members and is dedicated to the digital marketing landscape. It covers topics from mobile marketing and SEO to online PR, email marketing and more -- all things that entrepreneurs need to know.
Entrepreneur's Network: Founded in 2008, this group has more than 29,000 members. It's dedicated to current and aspiring entrepreneurs looking to network and ask and answer questions.
Executive Suite: This group is all about connecting people at the executive level so they can share advice on leadership, decision-making and more. With over 300,000 members, there are plenty of connections just waiting to be made.
Future Trends: This group describes itself as a place to "connect with fellow trend hunters, corporate visionaries and future thinkers" in industries such as marketing, product development, brand management and more. The group has more than 400,000 members.
On Startups - The Community for Entrepreneurs: This group has almost 600,000 members, making it the largest entrepreneurial startup group on LinkedIn. It is dedicated to discussing marketing, financing, operations, hiring, and all other things small business.

Social Entrepreneur Empowerment Network: This group is dedicated to social entrepreneurs, and "[brings] together some of the world's most accomplished visionary leaders and conscious business experts," according to its profile. The group aims to empower social entrepreneurs, and has more than 16,000 members.
Social Media Marketing: With nearly 1,500,000 members this is the largest and most active open LinkedIn group dedicated to social media marketing, making it a great resource for entrepreneurs.
Women's Network of Entrepreneurs: Dedicated to female entrepreneurs and women in business who want to build their networks and share resources, this group was founded in 2008 and has more than 17,000 members.
Leadership Think Tank: A good entrepreneur is also a good leader, and with more than 174,000 members, this group is a place for professionals to learn and discuss leadership concepts and practices.
For a larger list of LinkedIn groups for entrepreneurs visit here.
Hint: By entering 'entrepreneur' into the search bar on LinkedIn and at the time of this article, there are 2, 689 groups with term 'entrepreneur' showing. Check them out! They just may be your ticket to the connection(s) to grow your business. Enjoy the entrepreneurship life!

Please feel free to comment below. Let me know other groups you're aware of that Entrepreneurs would find useful. Thanks for stopping by!