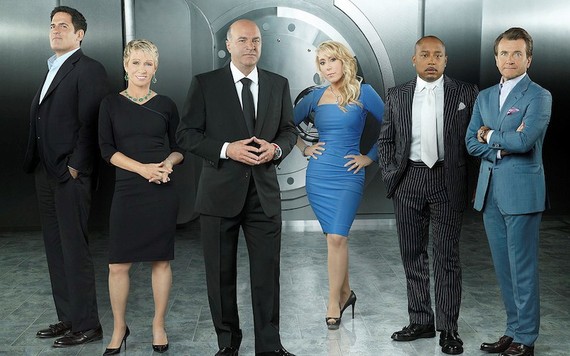 By Elyssa Kirkham, Editor
Every season, tens of thousands of entrepreneurs apply for a chance to appear on ABC's "Shark Tank," the television program where millionaire angel investors like Mark Cuban and Barbara Corcoran hear live pitches from budding companies and decide whether or not to offer funding.
Getting funded by the Sharks is the ultimate goal, but many companies that appear on the show don't walk away with an investor. Some entrepreneurs just aren't able to entice the Sharks to invest, while others are offered funding but turn it down. For still others, the agreements fall apart after taping, with one of the involved parties experiencing a change of heart. TJ Hale, the host of Shark Tank Podcast, estimates that about two-thirds of the deals made on-air don't actually go through. (An executive producer of "Shark Tank" told Entertainment Weekly that number is probably closer to one-third.)
Whatever the reason for not getting funding, appearing on "Shark Tank" hasn't been the end of the road for a number of companies that have persevered and thrived after their shows aired. We rounded up 13 "Shark Tank" companies that have gone on to bring in millions without the funding and help of a Shark.
1. Voyage-Air Guitar
Jeff Cohen first appeared on the first season of "Shark Tank," trying to convince the investors to give him $500,000 for 5 percent of Voyage-Air Guitars, which makes guitars that fold in half for easier transportation. The investors were intrigued by his product but concerned by his aggressive valuation when they found out Voyage-Air Guitars wasn't turning a profit.
Kevin O'Leary offered $500,000 for a 51 percent stake, and Kevin Harrington offered to join the deal and bring his infomercial know-how to the table. Cohen was unwilling to part with a majority share of his business and declined, prompting O'Leary to utter some now-famous quotes, calling Cohen "a human tragedy," and stating, "You're dead to me."
O'Leary was still interested, however, and Cohen returned for a taping in Season 3. The negotiations between the two got so detailed they couldn't be edited down for inclusion in an aired episode, Cohen told CNBC. Eventually, however, O'Leary and Cohen settled on a deal, and in Season 4, "Shark Tank" aired an update on Voyage-Air Guitar, reporting that the business makes millions of dollars a year.
2. Chef Big Shake
Shawn Davis pitched his specialty burger business on Season 2 of "Shark Tank." No sharks took Davis up on his offer to get a 25 percent equity stake of the company for $200,000, however, and he walked away without a deal made.
After the episode featuring Davis' shrimp burgers and other unique fare aired, however, capital from angel investors starting coming in, and Chef Big Shake's revenue grew from $30,000 to $5 million in a year, according to CNBC. In fact, Mark Cuban said on Good Morning America that passing on Chef Big Shake was one of his biggest missed opportunities on "Shark Tank."
3. Hy-Conn LLC
Hy-Conn owner Jeff Stroope asked for $500,000 for a 40 percent equity stake in his fire hose hardware manufacturing company during the second season. In front of the Sharks, Stroope demonstrated that his connector shaves valuable seconds off the time it takes to connect a hose to a fire hydrant, potentially saving lives.
Cuban saw a big opportunity to license the design for consumer hoses and offered $1.25 million plus a three-year employment deal worth $300,000 to buy the company, with 7.5 percent royalties in perpetuity. Stroope took the deal, but the agreement later fell through (in a Facebook post, Stroope blamed Cuban's "ego"). Hy-Conn kept at it, however, and Stroope's passion for the product helped grow it to a company worth $5 million, per NerdWallet.
4. First Defense Nasal Screens
Joseph Moore appeared on the second season of "Shark Tank," seeking $500,000 for 10 percent of his company that makes nasal air filters, First Defense Nasal Screens. With an $8 million overseas contract in hand, several Sharks saw the potential and gave him offers, including a $4 million bid from Robert Herjavec, the largest offer on "Shark Tank" up to that point.
On air, Moore opted for a loan offer from Cuban, O'Leary and Daymond John, worth $750,000 for a 30 percent equity stake; however, Moore ultimately decided not to go through with it. Turning down the "Shark Tank" money doesn't seem to have hurt the company: Moore told CNBC in 2014 that First Defense Nasal Screens are now sold in 30 countries around the world and are protected under two patents (more are pending).
5. Copa Di Vino
The Sharks were very impressed by the Copa Di Vino product in Season 2, a selection of seven wines sold in single-serve, resealable containers. But Copa Di Vino founder James Martin came to play hardball: He asked for a whopping $600,000 for a 30 percent equity stake and wasn't willing to compromise or consider the Sharks' ideas, like licensing the single-serve cup design to other wine companies. Martin left without a deal.
He returned to "Shark Tank" again, but proved to be just as difficult the second time around. Once again, no investors came on board. Despite never making a deal, however, Martin told ABC News that Copa Di Vino has made $25 million in revenue.
6. The Smart Baker
Husband-and-wife team Stephanie and Daniel Rensing appeared on Season 3 of "Shark Tank," selling bakeware that makes cooking simpler and easier. Barbara Corcoran was impressed by their company and offered $75,000 for a 40 percent equity stake and a 5 percent royalty, which the Rensings accepted.
During the follow-up negotiations, however, the Rensings disagreed with Corcoran on their target market and decided the deal would not be in their favor. Nonetheless, the Smart Baker has done well since its "Shark Tank" appearance: Revenue grew to $600,000 in the year after the 2012 episode aired and is now pacing for $1 million annually, according to The Associated Press.
7. CoatChex
CoatChex, the brain child of Derek Pacque, is a ticketless coat check system that Pacque (then just 23) pitched on Season 4. Mark Cuban was impressed enough by CoatChex to offer $200,000 for a one-third equity stake, a valuation of $600,000 -- far less than the $2 million valuation Pacque originally proposed.
Ultimately, Pacque decided he didn't want to give up that much of his business, but has found success even without the funding. His CoatChex system has since been used at major events, like the Super Bowl, New York Fashion Week and Mercedes-Benz Fashion Week, according to Business Insider.
8. Proof Eyewear
Brothers Taylor, Brooks and Tanner Dame of Idaho pitched their hand-crafted, wood-framed eyewear to the Sharks in Season 4. The "Shark Tank" investors were impressed enough by Proof Eyewear to bite: O'Leary offered $150,000 for a 25 percent equity stake with royalties ($2.50 per order until the $150,000 is recouped, then $1). Herjavec one-upped the offer by proposing the same deal with no royalties. The Dame brothers had originally been hoping to only give up a 10 percent stake for the $150,000, however, and countered with $200,000 for 20 percent, a deal Herjavec wasn't willing to make.
The brothers forged ahead without Shark funding, however, and have since opened a flagship store in Boise, Idaho, distributing to retailers in 20 countries. The projected 2014 sales for Proof Eyewear were $2.5 million, according to Business Insider.
9. Echo Valley Meats
Dave Alwan and his specialty meats company, Echo Valley Meats, first appeared in Season 4 of "Shark Tank." The Sharks were impressed by Alwan's product but less so by his pitch and criticized him for lacking a clear business plan. Despite the rough spot on the show, Alwan took the advice he'd gotten to heart and spent the next year and a half hammering out a solid strategy for Echo Valley Meats, splitting off the mail-order part of his business.
Alwan's efforts and the exposure of his "Shark Tank" appearance took sales from $190,000 to $1.4 million on the mail-order business alone. When Alwan returned to the show on Season 6, these impressive numbers helped seal a deal with Mark Cuban to get $150,000 for 25 percent of the mail-order business and an option to buy into the retail and catering arms of Echo Valley Meats.
10. Eco Nuts
Eco Nuts, a natural detergent company, was on track to make $250,000 in sales when it appeared on Season 4 of "Shark Tank." The company's founders, Mona Weiss and Scott Shields, asked for $175,000 for a 15 percent equity stake.
Despite an appealing product, the Sharks found the pitch incomplete and weren't sold. Herjavec offered that amount for a 50 percent stake, but the couple was unwilling to part with that much of their company and turned it down. Despite not getting a deal from "Shark Tank," the company still benefited from exposure and has since grown to over $1 million today, according to The Associated Press.
11. How Do You Roll
O'Leary offered a $1 million investment into sushi franchise How Do You Roll in Season 4 (the largest offer at that point in the show's history), but owner Yuen Yung told Bloomberg that the deal never panned out. Yung had a contract outlining the deal waiting for him in the green room 15 minutes after the taping wrapped, but wanted to have his lawyer review the document. This turned into three months of negotiating, including a proposal from O'Leary to set up a board over the company, and when Yung declined, the deal fell apart.
Despite not getting the $1 million in funding, however, the company is going strong, with more than 100 franchise units across the U.S., Canada and the Middle East.
12. DoorBot (now Ring Video Doorbell)
In "Shark Tank" Season 5, Jamie Siminoff pitched DoorBot, a new take on the doorbell that allows users to see and speak with someone at the door through their smartphone. Siminoff asked for $700,000 for a 10 percent equity stake in his company, which boasted $1 million in sales at that point.
Siminoff's business model didn't click with most of the Sharks. O'Leary did offer $700,000 for a 5 percent equity stake, but also wanted a 10 percent royalty that dropped to 7 percent after recouping his investment. Siminoff ultimately thought he couldn't achieve the growth he was aiming for while paying out a royalty, and declined. After "Shark Tank," DoorBot raised $1 million from venture capitalists, and as of March 2014 had racked up $3 million in sales, according to The Wall Street Journal.
The company has since stopped producing DoorBots in favor of the newer, sleeker Ring video doorbell.
13. Coffee Meets Bagel
Sisters Arum, Dawoon, and Soo Kang founded dating network Coffee Meets Bagel, which matches users with friends of friends. When the sisters appeared on Season 6 of "Shark Tank," they were asking for $500,000 for a 5 percent equity stake. The Sharks were impressed -- Mark Cuban was wowed enough to offer $30 million to buy the whole company outright, the biggest offer in "Shark Tank" history. The Kang sisters were not looking to part with the business, however, and left the Tank without a deal.
Coffee Meets Bagel still got its needed funding, raising $7.8 million in Series A funding as of February, reports TechCrunch. The app recently expanded to the Hong Kong market in March, with further international expansions planned, according to Forbes.
Read More From GOBankingRates:
Related