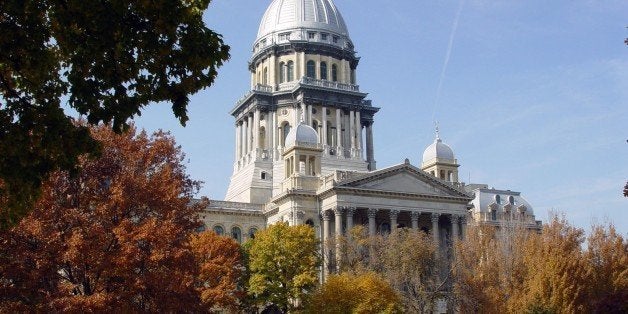 Representative John Boehner was reelected as Speaker of the House this week, surviving a challenge from the far right as the 114th U.S. Congress, with Republican leadership in both Houses, began its work. Boehner, when handed the gavel by House Minority Leader Nancy Pelosi, sounded a mildly positive note in response to naysayers who believe Congress will remain gridlocked.

As Boehner stated: "The pessimists don't see us crossing this channel. They say nothing's going to be accomplished here, that the division is wider than ever and so gridlock will be even greater. Frankly, fair enough. The skepticism of our government is healthy and in our time quite understandable. But one problem with saying it can't be done is that it already has been done. Or at least started."
While Boehner's words did not ring with wild optimism, the picture of him planting a kiss on Pelosi's cheek told a different story. In the photo, Boehner clutches an oversized gavel in his left hand, while his right hand is looped firmly around Pelosi's back. She has her right hand on his shoulder and a Mona Lisa type grin, eyes shut, as Boehner kisses her cheek.
Research last year out of the Massachusetts Institute of Technology found that the human brain can process an image when seen for just 13 milliseconds. Previous studies had shown that it took a full 100 milliseconds to process a picture. As the study leader, Mary Potter, a professor of brain and cognitive sciences at MIT, noted: "The fact that you can (process) at these high speeds indicates to us that what vision does is find concepts... That's what the brain is doing all day long -- trying to understand what we're looking at."
In short, the image of the Democratic and Republican leaders embracing can go a long way toward planting in the American public's collective mind that there is, in fact, hope of compromise, civility and unity among the individuals trying to lead our nation forward. One quick gulp of that picture, which has been widely displayed on-line and on the front pages of newspapers, implants a sense of hope in this New Year that we can work civilly together.
Four years ago this week, Boehner had his picture taken with another female lawmaker: Representative Gabrielle Giffords. In that picture, taken as Giffords was being sworn in for her third term just days before she was shot in the head, the two beam with pride and expectation. Giffords had just narrowly won reelection after an especially brutish Congressional session and pledged to continue her work across the aisle to lower the animosity and increase the effectiveness of Congress.
Although Giffords' work in Congress was cut short, the shooting inspired instead the founding of The National Institute for Civil Discourse. At NICD we are committed to Giffords' vision of a Congress that works civilly and effectively to solve the major challenges facing our nation. As the old saying goes -- a picture is worth a thousand words. And if it takes just 13 milliseconds for humans to grasp the possibility of leaders like Pelosi and Boehner embracing, working together, the concept of creating a more civil nation seems much more possible.
Popular in the Community