The group is featured in a video posted Monday by Miami-based Venezuelan journalist Alberto Rodríguez on Twitter. The video, which identifies the athletes by name and team, currently has over 11,500 retweets.
"My name is Francisco Cervelli, we're a group of Venezuelan players in Major League Baseball," the catcher for the Pittsburgh Pirates says at the beginning of the video in Spanish. "We're speaking not as players but as citizens, as people who love their country."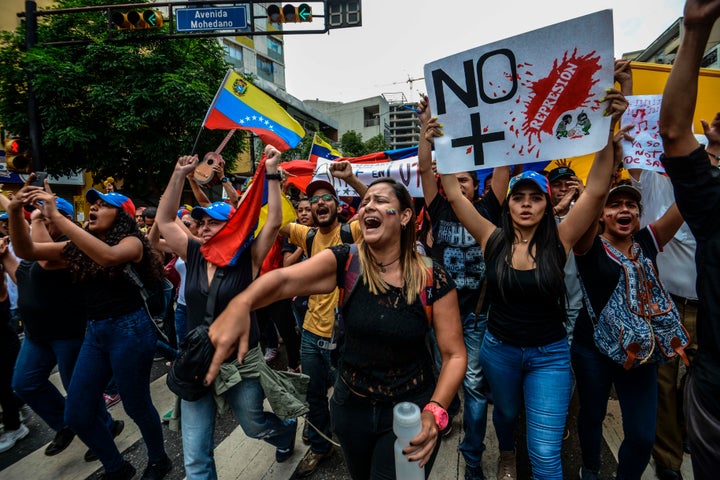 Cervelli was joined in the minute-long video by other MLB players, including Jose Osuna, Elías Díaz and Felipe Rivero from the Pittsburgh Pirates; Orlando Arcia, Jesús Aguilar and Hernán Pérez from the Milwaukee Brewers; Ender Inciarte from the Atlanta Braves; Eugenio Suárez and José Peraza from the Cincinnati Reds; Alcides Escobar and Salvador Pérez from the Kansas City Royals; and Gorkys Hernández from the San Francisco Giants.
Each of the athletes takes turns sending a message in opposition of Maduro and his government.
"Stop the repression; they're killing us, they're taking away our future," Inciarte says in the video in Spanish.
Watch the full video above.
Popular in the Community