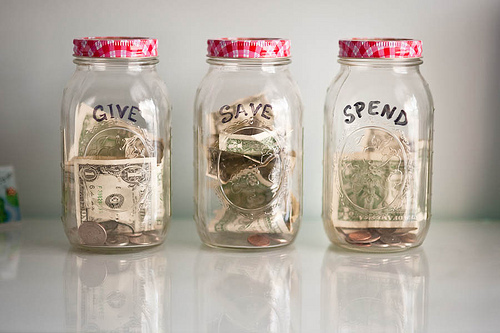 Research shows that America's youth has a deep lack of understanding when it comes to finances and how to properly manage money. These disturbing statistics have generated a national movement to incorporate financial literacy into our education system and encourage parents to teach money management lessons at home.
Since only 17 states require a course in personal finance to graduate high school, it is imperative that young Americans learn financial literacy at home. Teaching kids how to appropriately manage their finances is essential so they have the necessary tools to become financially responsible adults.
Below are 13 tips for parents that will help them teach their kids about healthy money management.
Use Cash- It's true that credit and debit cards are more convenient, but kids are paying attention to how you manage your money. Using plastic doesn't allow them to see the actual exchange of money for purchases. When you use cash, kids will see the transaction take place, and witness the exchange of cash for goods or services. It drives home the point that in order to make a purchase you have to hand over your hard-earned cash.
Bank/ATM Visits- Visiting the bank or the ATM is a great way to explain where money comes from. Kids will see that the bank doesn't just give out money; it's a place to store the money you've earned, as well as the place where you can go if you need to take out a loan. Many local banks will be happy to provide a quick tour of their location, which will show your child how money is stored and transacted.
Grocery Shopping- A trip to the grocery store is a great opportunity to begin building basic money management habits. Parents can show kids the benefits of comparison shopping and how to stretch a dollar as far as it can go. While shopping together, parents can talk to their kids about the price of each item and explain how using coupons can add up to big savings. Then, while checking out, parents can have children count out the money needed for their purchases, as well as take part in the transaction.
Brand Name Doesn't Mean Better- Another key lesson that can be taught while at the grocery store is that you don't always have to shop by brand. Generic products can help save a significant amount of money for frugal families or those on a budget. Show kids the price differences between name brands and generic products. Then allow them to choose an additional item to purchase using the money saved from not buying brand-name items.
Wants vs. Needs- At the core of good money management skills is the ability to distinguish between wants and needs. For example, people need food to survive, but kids want a new toy or video game. This will build the foundation for appropriately managing finances as an adult and help kids learn to appreciate saving money for items they want.
Build a Budget- Explaining the difference between wants and needs to children can be tough. To help with this, have your child sit down with you as you create your monthly budget. Explain the purpose of accounting for all your monthly expenses and financial responsibilities first, and then see how much money is left over to save or to make the purchases you want.
Parents can also help their kids create their own budget. Even though they don't have many expenses, it is good practice for the future and allows them to see where their money goes as they spend it.
Utility Bills- Showing kids the utility bills you're responsible for paying each month can illustrate just how expensive bills can be. Explain why you have to pay for services such as electric and water and talk about money-saving habits like turning off the lights when they leave a room or washing full loads of laundry. Once they see that their actions can cost or save money, they may be more conscious of their choices and make better money-saving decisions.
Create a Wish List- Once a budget has been built, and your kids can see how much money they have leftover, they can create a wish list of the things they want to save for. Parents can help them plan out how long it will take to save up enough money to make those purchases.
Clear Jar System- Keeping a piggy bank has been a long-running tradition for America's youth, but an even better inspiration to save is by using a clear jar or jug. This allows kids to visually watch their money add up over time, which translates to getting closer to their savings goal.
Sharing is Caring- A valuable lesson about money is that it is just as important to give some away as it is to earn it. Along with their piggy bank or saving jars, designate a separate jar for sharing. Once it fills up, allow them to donate the money to the charity of their choice or give to a friend in need.
Open a Small Business- Starting a small business for kids is a great opportunity for parents to teach good money management skills. Not only can it bring in income, it begins to instill a solid work ethic they will benefit from as they grow into working, financially independent adults.
Allowance- If starting a small business doesn't interest your child, you can always offer them a weekly allowance in exchange for chores they complete around the house. This allows them to earn a small income to begin managing their money.
Games and Activities- Games like Monopoly or Life are still great ways for parents and kids to practice budgeting, spending, and financial decision-making skills; however, not every child learns the same way. Some children need more interaction, while others prefer to read. These 10 fun ideas and activities promote financial literacy for every type of learner.
Aside from the many opportunities to teach basic money management skills in everyday life, there are also a variety of free resources available for parents trying to promote financial literacy. CompareCards' e-book, Toddlers to Teens: Raising Financially Responsible Kids, can assist parents with teaching their children the basics of personal finance. It includes valuable tips on how to begin the conversation, activities that make learning fun, and suggestions on how to continue teaching financial lessons as they grow.
In addition, CompareCards' free lesson plans from elementary school through adulthood are available to help teach and encourage financial literacy among America's youth. These lesson plans begin with the basics of money and move on to more complicated topics such as understanding the importance of your credit score, using credit wisely, and investing.
This blog post is part of the 'FinEd for Parents' blog series, curated by the editors of HuffPost Financial Education to provide parents with expert advice and tips for managing family finances and raising money-savvy kids. To see all the other posts in the series, click here.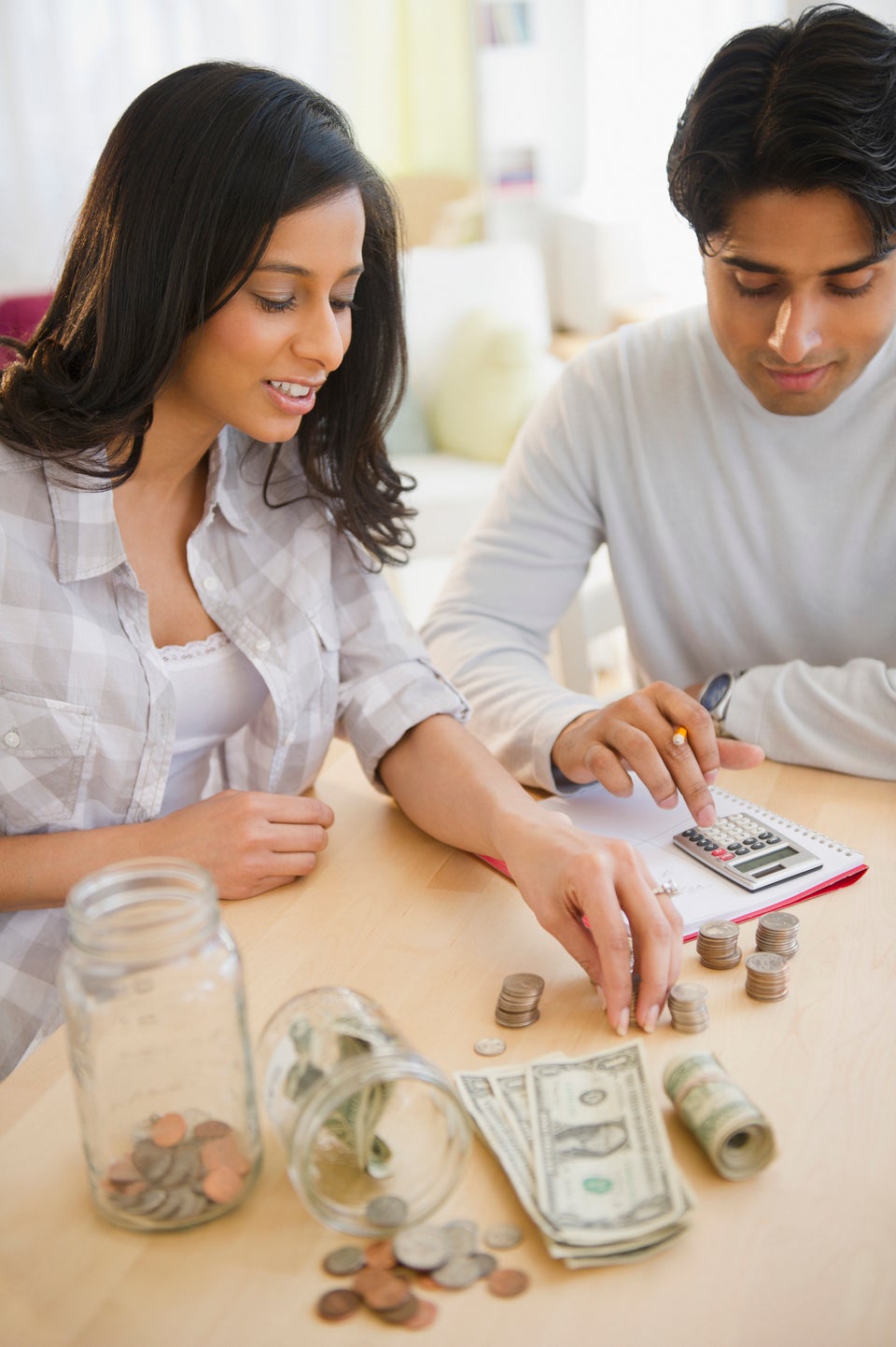 Top 8 Benefits of Financial Education
Related