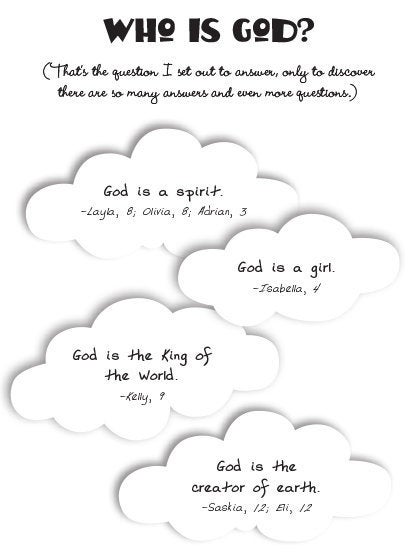 How do kids describe God?
Monica Parker, an author and actor, decided to ask kids really big questions about God. The funny, poignant and sometimes unexpected answers she received were collected into her new book, OMG!: How Children See God.
Parker told The Huffington Post that she sent questions to at least 300 kids, ages 4- 12. The children came from varying economic and religious backgrounds around the world.
In the drawings, some of the kids were unsure of God's gender, while others were convinced that God was a superhero.
Abby, a 9 year old from New York, had a bit of advice for the deity.
"God needs someone to take his picture, so we'd know what he looks like. Maybe he could do a selfie?" she said.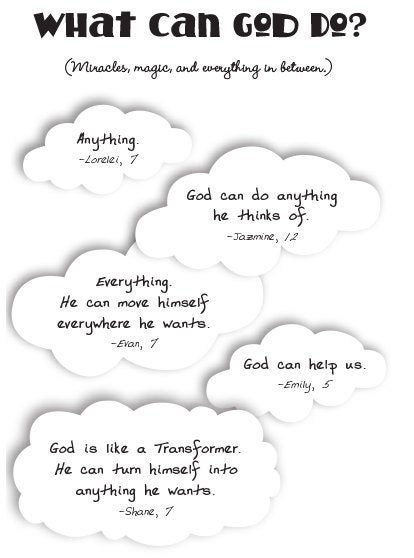 Parker, whose parents are Christian and Jewish, said that religion wasn't discussed or practiced very often in her childhood home. So when she became a parent, she was determined to celebrate every holiday with her family.
Her son was actually the inspiration for the book. She told HuffPost:
One Christmas when our son was seven he asked us about God. We told him that even though we can't see God, we believed God lives inside every living thing. The next morning, he came into our room and pronounced that he knew someone who HAD seen God -- his doctor, and when she cut people open to fix them, she would see God right inside. That stuck with me and it made me wonder how other children felt about God in these very complex times and that is how OMG! was born.
Scroll down to see the 13 adorable ways these kids drew God.
God Is... A Superhero With Rad Hair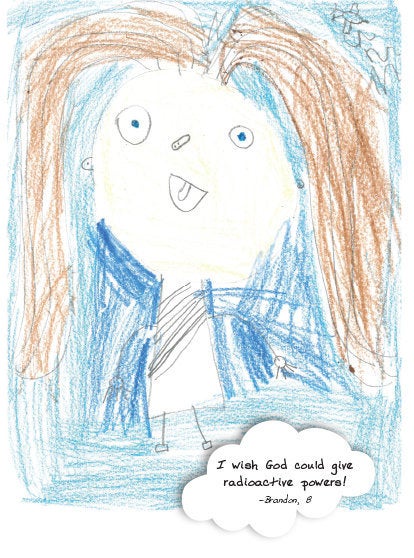 2015 HCI Books from OMG! How Children See God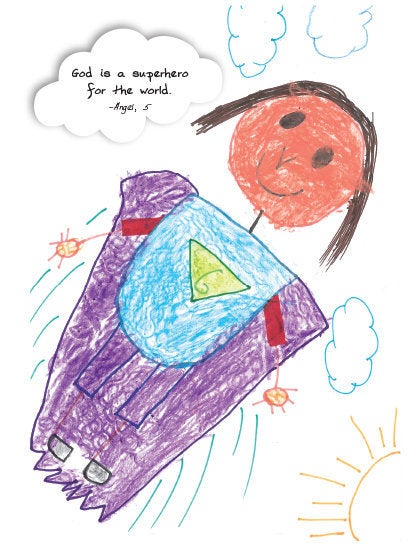 2015 HCI Books from OMG! How Children See God
God Is... Found In Many Different Ways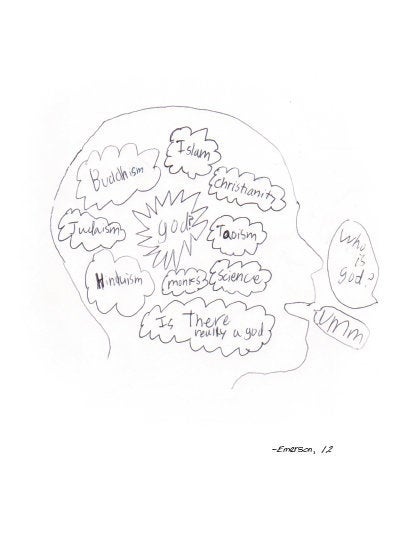 2015 HCI Books from OMG! How Children See God
God Is... A Bearded Guy With Really Big Ears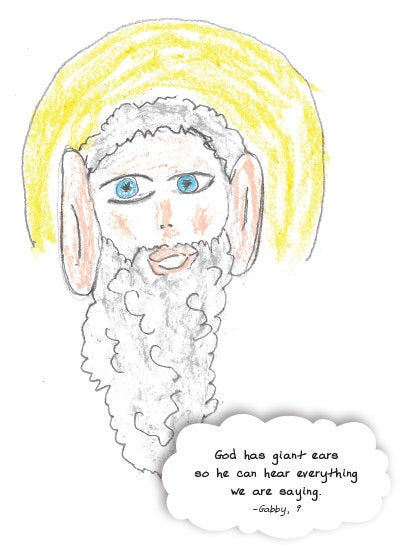 2015 HCI Books from OMG! How Children See God
God Is... Of Uncertain Gender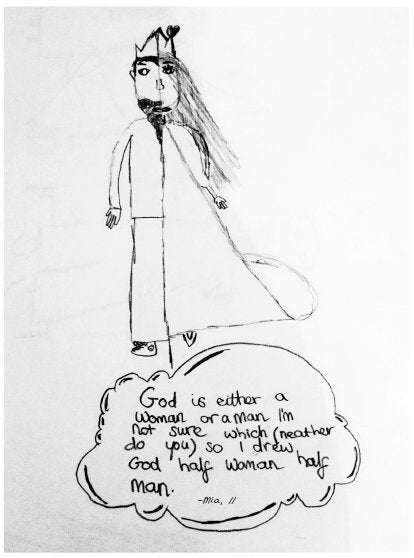 2015 HCI Books from OMG! How Children See God
God Is... A 24/7 Helper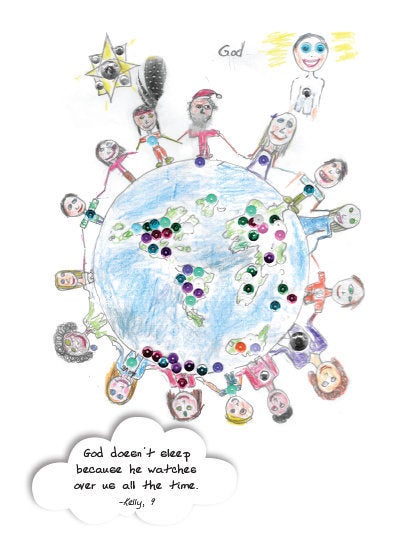 2015 HCI Books from OMG! How Children See God
God Has... Access To Super Advanced Cloud Technology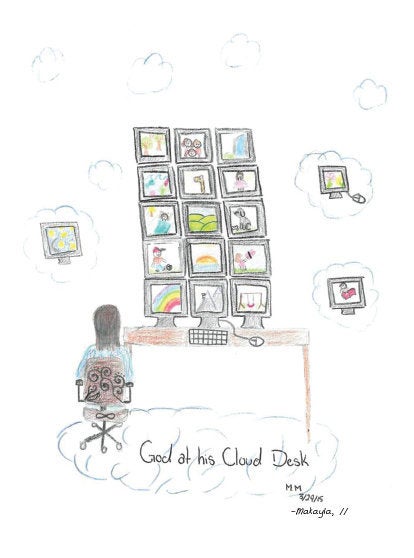 2015 HCI Books from OMG! How Children See God
God Is... Inside Your Body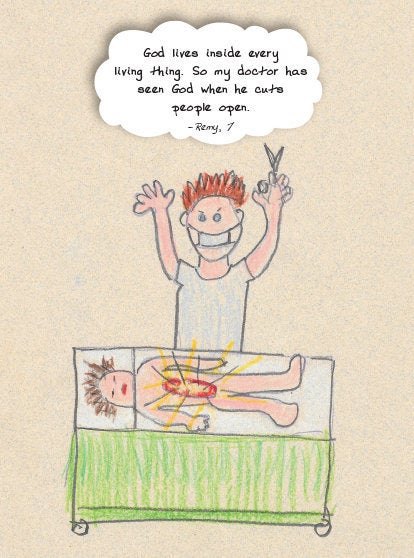 2015 HCI Books from OMG! How Children See God
God Is... A Lightning Thrower With A Cheesy Grin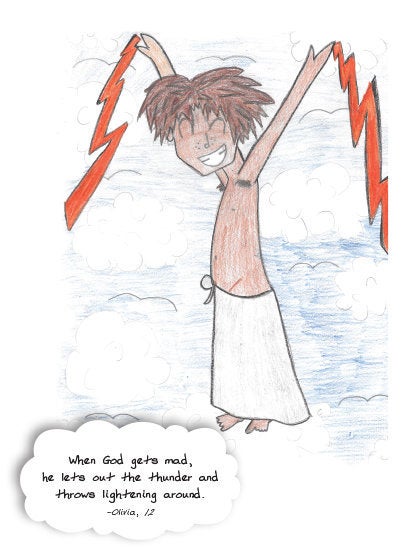 2015 HCI Books from OMG! How Children See God
God Is... A Theory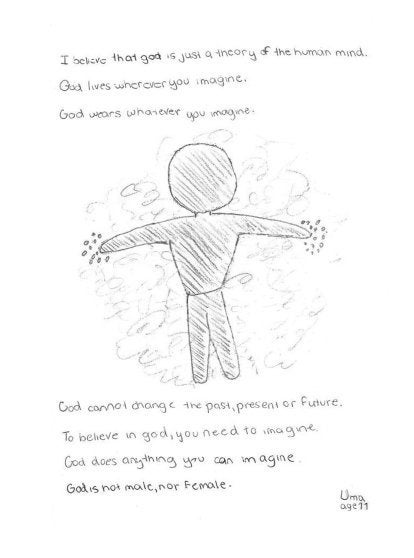 2015 HCI Books from OMG! How Children See God
God Lives... In Nature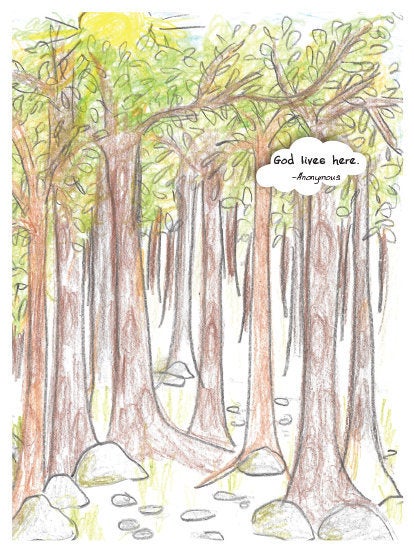 2015 HCI Books from OMG! How Children See God
God... Keeps Track Of Good Deeds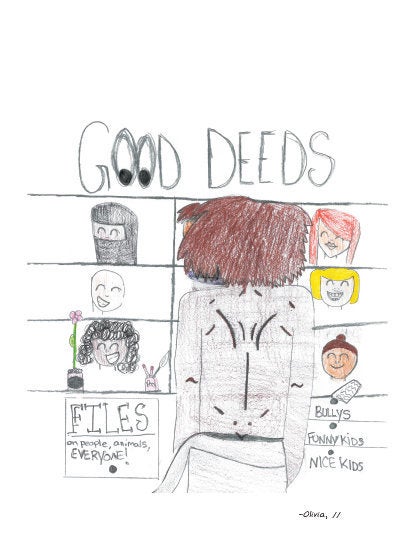 2015 HCI Books from OMG! How Children See God
God Is... Capable Of Anything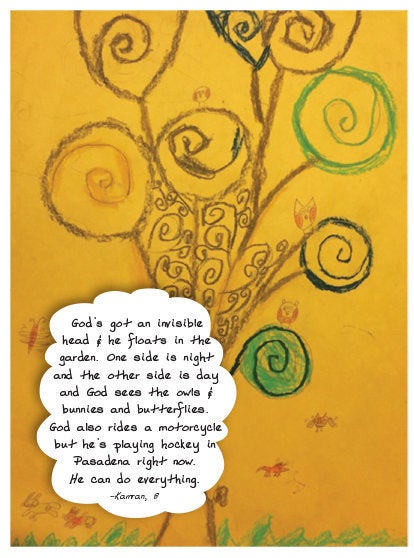 2015 HCI Books from OMG! How Children See God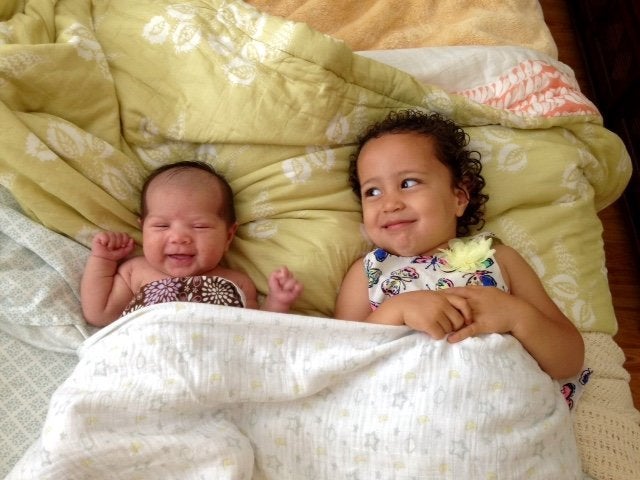 This Is Why We Love Grandchildren
Related
Popular in the Community