Research published in the journal JAMA Internal Medicine shows that queries for "suicide" and "how to commit suicide" increased significantly. Using Google Trends, the study authors discovered all mental health-related searches containing the word suicide went up 19 percent following a time period after the show's release.
The study examined search phrases conducted from March 31 (the show's release date) to April 18 of this year. In order to get as accurate as possible, the researchers factored in other influential events, such as the the film "Suicide Squad" (they left out searches for this phrase) and the death of former NFL player Aaron Hernandez by suicide by limiting their analysis to searches done before April 19, when the news of his death broke.
The researchers also looked into specific suicide-related phrases. The good news is that search terms like "suicide hotline" and "suicide prevention" rose during the time period of the study (12 percent and 23 percent respectively). However, problematic searches like "how to commit suicide" rose an alarming 26 percent and "how to kill yourself" increased by 9 percent.
"While it's heartening that the series' release concurred with increased awareness of suicide and suicide prevention, like those searching for 'suicide prevention,' our results back up the worst fears of the show's critics: The show may have inspired many to act on their suicidal thoughts by seeking out information on how to commit suicide," study author John Ayers, an associate research professor at San Diego State University Graduate School of Public Health, said in a statement.
The impact of pop culture
There are some major caveats to this study: The data was based just on Google Trends, not interviews or personal observations. Researchers can't determine for certain if any of the searches led to suicide deaths, but they did note that previous studies show an increase in searches for suicide methods has been linked to increased deaths by suicide. It's also unclear if anyone entering these search terms did so specifically because they watched the show.
But when it comes down to it ― for better or worse ― entertainment, either directly or through the zeitgeist it contributes to, can influence people.
"When you display suicide as revenge or glorified or in a sensational manner, there will be problems for some and those can be deadly," Dan Reidenberg, executive director of Suicide Awareness Voices of Education, told HuffPost. "This study demonstrates that writers, producers, directors and others in Hollywood have both a responsibility to use their influence appropriately and they have an opportunity to do better ― they literally can change the outcome based on how they do it."
Some mental health experts, however, say that networks like Netflix are helping to create a greater conversation around mental health with these shows by showcasing a sensitive subject in pop culture. That can be useful for teens who may need support, according to Caroline Fenkel, a psychotherapist at Newport Academy, a treatment center for teens experiencing mental health issues.
"Netflix ... has created a national platform for discussion of teen suicide," she told HuffPost. "Other entertainment companies should also provide accurate resources for teen mental health and suicide awareness, along with showing the reality of the issues teens face."
The growing problem of suicide
Overall, data from the U.S. Centers for Disease Control and Prevention show that suicide rates are on the rise, increasing by 24 percent over a recent 15-year period.
"Other networks should be aware that the public is misinformed or uninformed on this important topic, and take action," Fenkel said.
Ultimately, both experts hope that programs make a positive impact on vulnerable people experiencing mental health issues rather than send them down a dangerous path.
"It's important for people to know that mental illnesses can be treated," Reidenberg stressed. "People can get better and go on living their life fully."
Related
Before You Go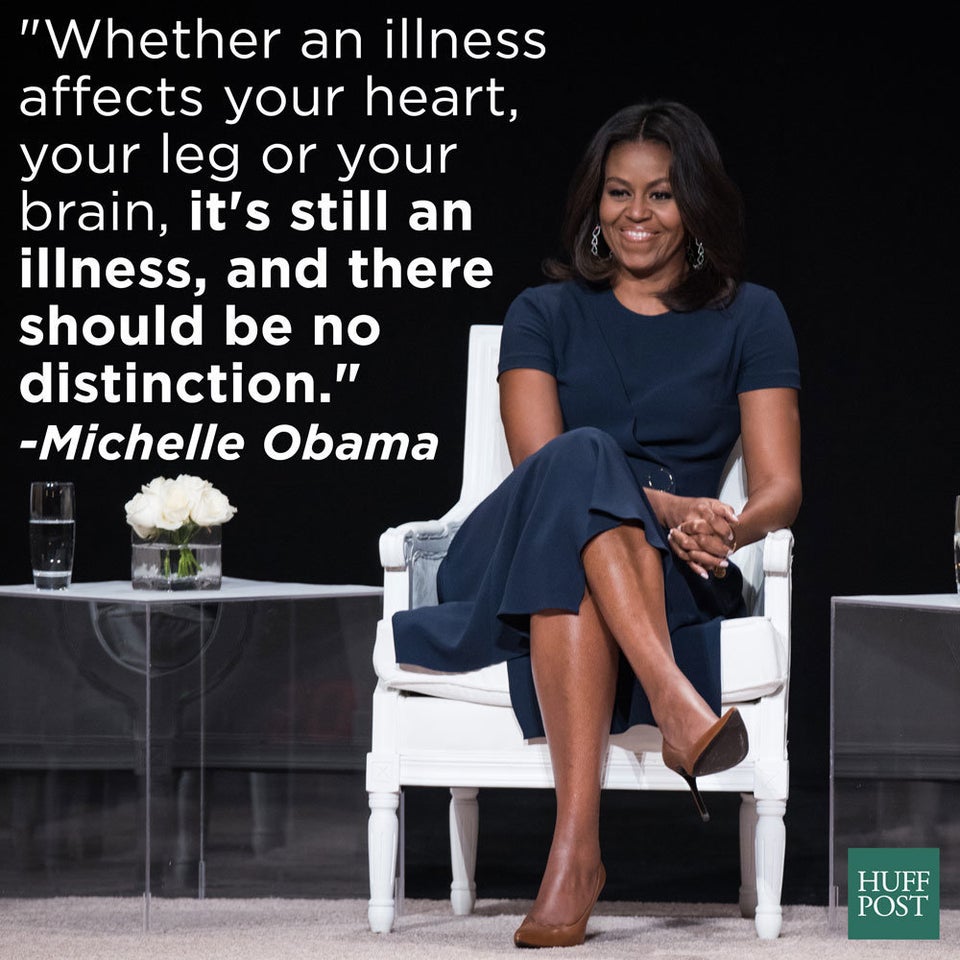 Celebrities On The Importance Of Mental Health