Many people are struggling financially. What happens if you find yourself falling in love or in love with someone with money problems? Do you ignore your feelings and forget about the person? Or do you accept that some people have or had some money issues for one reason or another? It's emotionally draining to keep going back and forth in your mind if you should or should not date someone whose finances aren't in the greatest shape.
Think about the following:
You may not be able to go out all of the time. You may not get flowers on Valentine's Day or Sweetest Day. Will this bother you? Or can you be okay with a quiet evening at home cooking together? It's a lot to think about, and loving someone who may have money problems can mess with your mind and heart. So, here's a handy guide for you.
13 Things to Consider If You Love a Person with Scary Money Problems
1. They may have lost their job.
It doesn't feel good to lose a job, especially a job you love. And. most people feel ashamed and embarrassed. If you truly love someone who has been laid off or lost their job, help them find another one. Be supportive. Remind them that they are not their job -- it's something you do in exchange for money.
2. They may be going through a divorce.
You can't help it if you fall in love with someone who is going through a divorce or recently divorced. Take your time with the relationship -- don't rush in to anything. Make sure you tell the person you understand that they may have to pay child support and alimony and that you may not be able to go out all of the time. There are plenty of free things to do, from going to zoos and museums. You can also stay home, cook dinner and watch a movie.
3. They may be helping a sick parent.
Perhaps the person you love is caring for or helping to care for a sick parent. This means he/she may be buying groceries, medications, and paying utilities. All of these cost money. Understand that caring for a sick parent is a full-time commitment. Can you understand if you don't get expensive gifts for your birthday and holidays? If not, move on.
4. They may be caring for a sick child.
Caring for a sick child isn't easy. In addition to providing food, clothing, and shelter, the one you love may be paying for alternative medicines, which can be costly. Keep in mind that most parents will do anything for their child. This includes draining their bank accounts. If this scares you, find someone else.
5. They may have made a bad investment.
Maybe the one you love made a bad investment. It happens. Don't judge someone for wanting to better his or her financial future. Hopefully, they learn from their mistakes and seek professional financial advice before investing in stocks, bonds, or start-ups.
6. They may be paying off student loans.
Most people have an average of $28,400 in student loans. Let's face it; we go to college and university in the hopes that a degree will lead to a dream career and great paying job. However, in order to pay for a college education, you may have to take out student loans. If this is the case with the person you love, create a plan for paying off student loans early. Perhaps paying an extra $20 a month will help.
7. They may be starting a business.
Is the one you love entrepreneurial and starting a business? Keep in mind that startup costs can exceed thousands, depending on the business. Plus, starting a business is a full-time job, so the one you love may not have enough time for you. If you can handle being with an entrepreneur, go for it. If not, find someone who with a 9-5 job.
8. They may be working a couple of jobs.
To make ends meet or pay off debt, the one you love may work two or three jobs. While earning extra cash is great, there may not be enough left over for date nights. Would you be willing to pay? Or how about scheduling dates? It may not seem romantic, but at least you stand a chance at dating.
9. They may have had to file for disability.
For whatever reason, the one you love may have had to file for disability. This means they may also have medical bills to pay. If there's a lawsuit involved (legal fees), the one you love may or may not receive a settlement, large or small. Regardless of all this, the one you love may feel worthless or useless. Be kind and compassionate.
10. They may be changing careers.
It's not uncommon for people to change careers. In fact, most will have seven or more in their lifetime. If you've fallen in love with someone who's in a career transition, you'll have to decide if the relationship is worth it. Keep in mind that it may take a few months to a year for the one you love to find employment. Can you wait that long? If not, offer to help with resume writing and networking, which can lead to a career opportunity sooner rather than later.
11. They may be coming out of a relationship where their significant other ruined their credit and finances.
Some people may have money problems because of their ex-husband or wife. If this happened to the one you love, know and understand that they may be working on rebuilding their personal finances. This may include paying off debt to improve their credit card and FICO scores. Your support could make a world of difference and help the one you love improve their finances faster.
12. They may have loaned a family member or friend money.
If the one you love loaned money to a family member or friend who didn't pay it back, it may be a tough financial lesson to learn. Instead of pointing out that this may not have been a great idea, be supportive. After all, you may be tempted to help family members and friends who are in need.
13. They may have been scammed.
Maybe the one you love donated money to a non-profit that turned out to be a scam. It happens. How? With the help of multi-media programs, scammers can create a perfect company on paper or re-create a non-profit's brand that looks authentic. If the one you love donated a sizable amount of money only to be scammed, you may want to be empathetic and sympathetic. Anyone can make a mistake and misjudge something that may seem legitimate.
Use this guide if you find yourself attracted to or falling in love with someone with money problems. Keep in mind that one day, for whatever reason, you may find yourself in dire financial circumstances. How would you feel if the one you love dumped you? Or how would you feel if you were judged? You probably wouldn't feel that great and if you're married, you may question the vow "for better or for worse." Humans make mistakes. But in the end you have to do what is best for you. Remember that compassion and empathy go a long way. If you learn anything from this post, let it be that people -- especially those who are struggling financially -- deserve kindness and understanding, so have a heart and don't judge.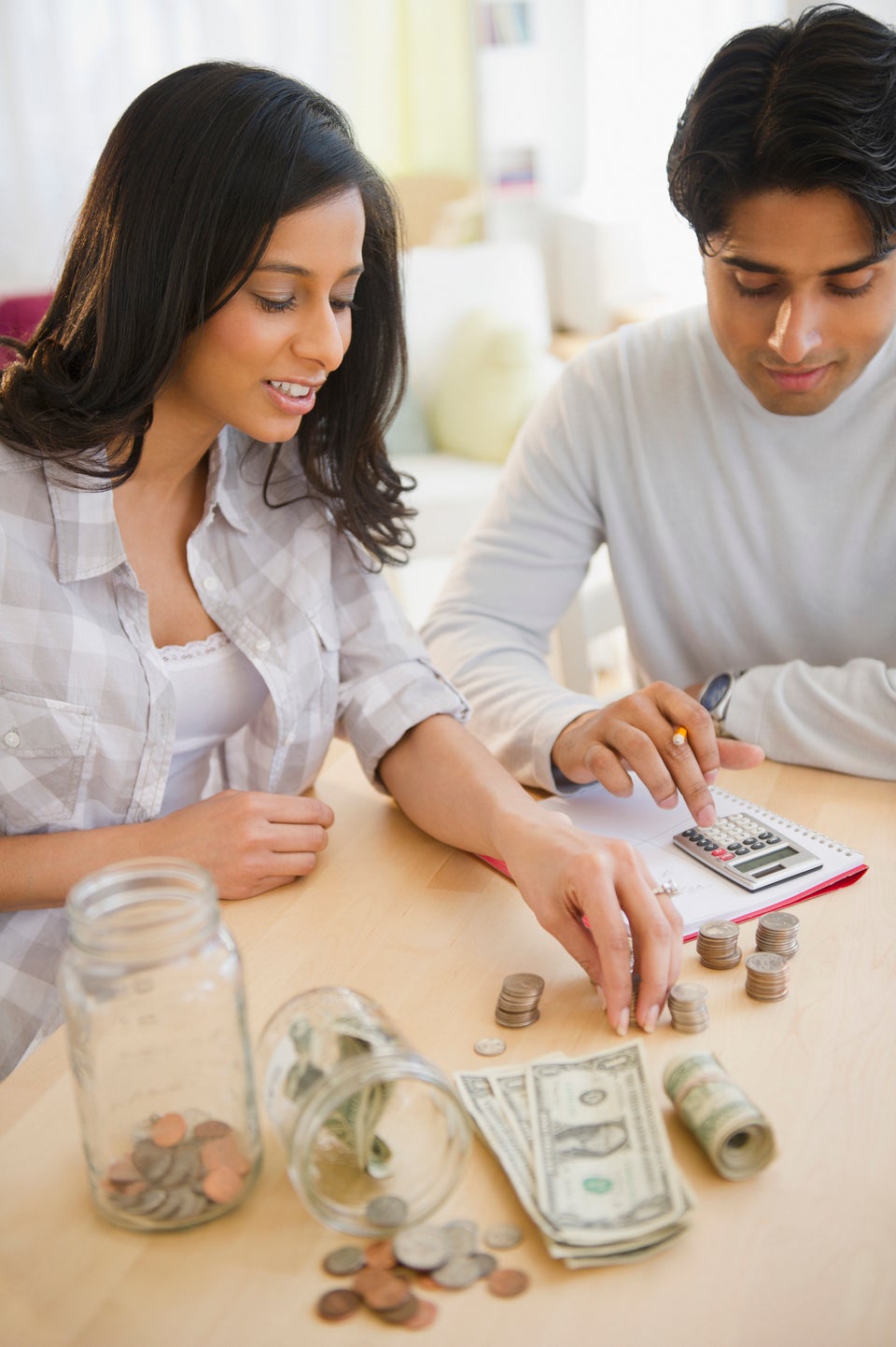 Top 8 Benefits of Financial Education
Related