What's one lesser known tip for giving an incredible presentation (to anyone)?
The following answers are provided by the Young Entrepreneur Council (YEC), an invite-only organization comprised of the world's most promising young entrepreneurs. In partnership with Citi, the YEC recently launched #StartupLab, a free virtual mentorship program that helps millions of entrepreneurs start and grow businesses via live video chats, an expert content library and email lessons.
A. Get Vocal Coaching

Many speakers and presenters hone their content and what they're saying to perfection, but don't always put the same effort into honing their voice and style of delivery. Working with a vocal coach, such as Gillian Gingell Wormley of Little Soprano, can help a presenter better understand how to use her voice as a tool to communicate with even greater impact and effect.
- Lea Woodward, Inspiring Ventures
A. Make Three Points


First, state that you have three points to make. Then, go into them one by one in detail, clearly identifying each point as the first point, second and third. State your conclusion, and restate those three points so the audience can better commit them to memory. The three points shouldn't be overlapping, but they should contribute to your final conclusion/recommendation.
- Danny Wong, Blank Label
A. Make Your Closing Creative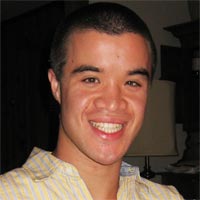 Too many presenters focus on the opening or body of their presentation but miss out on a huge opportunity in the closing. It's the last impression your audience will have of you -- make it count.
- Andrew Schrage, Money Crashers Personal Finance
A. Engage Your Audience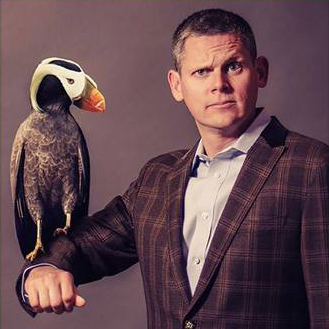 In order to give an incredible presentation, get your audience involved. Ask questions, have them come up to help you demonstrate your point, or make them do something silly. Once the audience is engaged and feels like you're not just talking at them, they'll feel more comfortable and be more receptive to your ideas.
- Ted Murphy, IZEA
A. Move Around

Don't stand still behind a podium. One sure-fire way to keep people engaged is by constantly moving around. Walk into the audience, pace on the stage, or wave your hands around. These are all great tactics for keeping your audience engaged.
- Adam Lieb, Duxter
A. Use 30-Point Type

Pictures speak louder than words, and the words you use in a presentation need to tell the story succinctly. Thirty-point type is large enough for the person in the back row to read, and it forces the presenter to use slides as support for the story rather than the story itself. No one wants to go to a presentation to read slides -- they want to listen to you.
- Michael Portman, Birds Barbershop
A. Tell a Story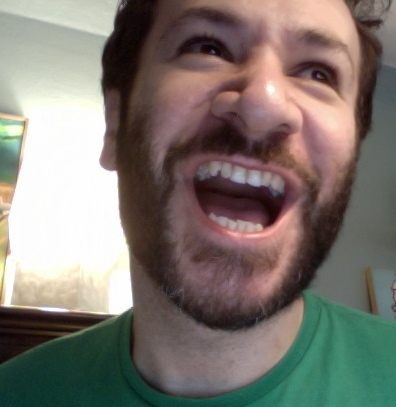 Think of your presentation as a simple story that needs to resonate on an emotional, rather than an intellectual, level.
- Panos Panay, Sonicbids
A. Smile and Breathe

Show that you're relaxed, happy to be there and having fun. If you can exude calm, confident energy, your audience will feel at ease and be able to truly hear what you're saying. If you get pre-presentation jitters (like many of us do), give your adrenaline something to do by clenching and opening your fists a few times and taking three of the deepest, slowest breaths you possibly can.
- Jenny Blake, Jenny Blake
A. Know that Less Is More

No one ever stands up after a presentation and says, "If only that had been longer!" And they don't say, "Man, if only those slides had been more densely packed with crucial but nigh-impossible-to-parse information!" If you have to use PowerPoint or Keynote or some kind of slide app, limit each slide to one single image or very few words. The message should come from you -- not the slides.
- Danny Boice, Speek
A. Make a Joke

A common presenting error is for nerves to lead to fast delivery and loss of emphasis. To master mine and slow my pace down, I typically crack a (bad) joke early on in the presentation. As soon as I hear laughter and relaxation in my audience, I relax and start to enjoy the presentation. Then I take it at a better pace that's more likely to draw people in.
- Jessica Butcher, Blippar
A. Have Everyone Close Their Laptops

You might give the best presentation in the world, but no one will pay attention if their laptops are open. If you're presenting, it's your floor, and you make the rules. Politely ask everyone to close their laptops. You will then have their full focus and attention. At that point, the pressure is on you to provide a helpful and worthy presentation!
- Mitch Gordon, Go Overseas
A. Improvise

Obviously you don't want to go into any presentation unprepared, but once you have your content down, you need to have the confidence to stray. A presentation isn't a monologue; it's a dialogue between you and your audience. Closely watch the audience's reaction, and adjust your presentation accordingly. When they seem bored, pivot. When they seem engaged, stay on that track.
- David Ehrenberg, Early Growth Financial Services
A. Write Tweets for Your Audience

Part of Twitter's brilliance is that it forces you to be 140-characters concise. Do the same with your presentations: write a tweet you'd send for each slide or each section. It forces you to capture the core of the presentation and communicate in an incredibly concise manner. And heck, consider sharing the tweets. Spoon-feed your audience for social media.
- Eric Koester, DCI
Calling all HuffPost superfans!
Sign up for membership to become a founding member and help shape HuffPost's next chapter