The following answers are provided by the Young Entrepreneur Council (YEC), an invite-only organization comprised of the world's most promising young entrepreneurs. In partnership with Citi, YEC recently launched StartupCollective, a free virtual mentorship program that helps millions of entrepreneurs start and grow businesses.

Skipping lunch will make all of your problems seem worse -- and any boost you get from low quality substitutes isn't going to last long before you crash. Committing to a diet of balanced meals is a must for both productivity and preventing burnout. - Sam Saxton, Salter Spiral Stair and Mylen Stairs
A. Stepping Away From the Screen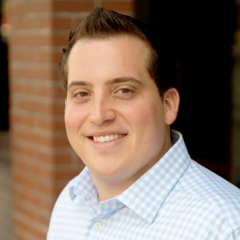 Physical movement reduces stress naturally, even if you're just stretching or walking outside for a breath of fresh air. You'll make up the five or 10 minutes it takes to do this when you're back at your workspace feeling refreshed and more productive. - Simon Casuto, eLearning Mind
A. Using 4 x 4 x 4 Navy SEAL Breathing

Inhale deeply for four counts, then exhale for four counts and repeat for four minutes. If it's good enough for the Navy SEALs in high pressure situations to alleviate stress, it's good enough for you at the office. - Phil Chen, Systems Watch
A. Taking a Nap (Seriously)

Whether it's putting your head down on your desk or getting some quick shut-eye on the couch, sleep is an incredible stress reducer. If you have a nap room, even better. A nice nap will help you forget about your worries and recharge. At this point, everyone understands the importance of sleep and they won't be fighting over who gets to draw on your face first. - Firas Kittaneh, Amerisleep
A. Changing Your Perspective

When I find myself stressing out over something, I try to take a step back from the situation and ask myself if the outcome is going to matter in a year. Most often, the things that stress us out are small issues that don't mean a lot in the grand scheme of things. If the answer is, "No, this won't matter a year from now," I tell myself not to sweat the small stuff and get back to work. - Brittany Hodak, ZinePak

We usually underestimate the importance of just standing up and getting away from your desk for a few minutes. With so much that needs to get done, we often forget to take care of ourselves in a small, simple way that will make us happier and more productive in the long run. - Alfredo Atanacio, Uassist.ME
A. Listening to Headspace

Headspace is meditation made simple. Do it online, when you want, wherever you are, in just 10 minutes a day. It's a brilliant (scientifically proven) tool for giving your mind (and body) a reboot whenever you need. - Lea Woodward, Inspiring Ventures

Foam Rolling is like a mini massage and will really help to remove tension and release stress in your joints and muscles. - Josh Weiss, Bluegala

My team is the biggest stress reliever. Laughter throughout the workday and the camaraderie of my team is the best way to keep my stress levels low. We are all in it together. - Basha Rubin, Priori Legal

This may embarrass some, but it made me feel great. I was recently stressed and knew I needed to get outside. We happen to have a hula hoop in the office, so I took it outside and hula'd around the office. The activity, and connection to recess calmed my stress and reinvigorated me for the day. Buy a hula hoop for your office. -Kelsey Meyer, Influence & Co.

We created a meditation room in our office we call the "Dream Room." This can be enjoyed by any employee who wishes to relax andreduce their stress levels during the day, or maybe even get a quick power-nap to reenergize before finishing the day strong. It is a good way to relax, de-stress, and get refocused. It has worked out great for me and for our team. - Nick Friedman,College Hunks Hauling Junk
A. Increasing Dopamine With a Daily To-Do List

It's very often that the mental lists of tasks can feel daunting and overwhelming. Actually seeing the tasks on a waiter's pad will make the tasks feel less monumental. When you cross off a task after accomplishing it, it will increase dopamine which will make you feel good and more focused. - Adam Stillman, SparkReel
A. Taking the 'Wonder Woman Pose'

This pose is simple: You stand up straight, plant your feet shoulder-width apart, push your chest out and shoulders back and raise your chin. Stand for two minutes, and you'll feel the stress melt away. You become more energetic and confident; this is called neuro-feedback. I make my daughter do this before test days at school. - Mina Chang, Linking the World
Related
Popular in the Community