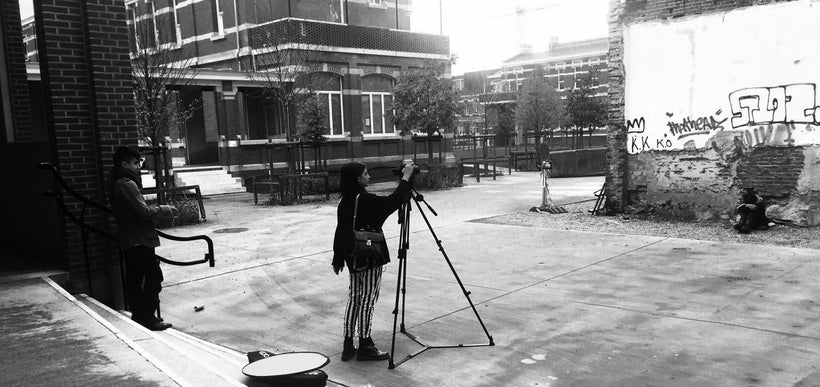 Four years ago, a 9-year-old girl entered the world of entertainment and has never looked back since. In 2012, Ivana Noa's talent as a writer was recognized when she  won at "The Wonder Quill," a Belgian composition competition showcasing up and coming young writers. Her first film script at the age of 10 marked her foray into cinema. Very quickly, in 2014, she made her first short film 'Feeling for Dive and Other Stories' which was very well received by film festivals all over the world and led her to win the award for - Best Narrative Short Film at the Williamsburg International Film Festival.
Ivana went on to produce her next short film in 2015 titled, "Unofficial: Judo." Not only did the short win three prestigious awards in Atlanta, Williamsburg, and Fort Lauderdale, "Unofficial: Judo," also earned Noa the Rising Star Award during the Chicago International Film Festival.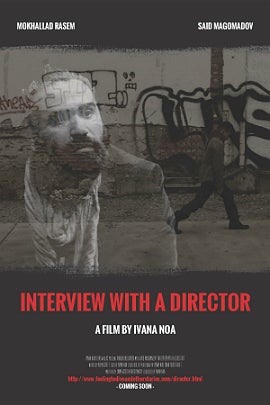 Now 13 years old, Ivana returned this week to screen her latest documentary short, Interview With a Director, a stark docu-drama which sheds light on the harsh realities of war. The short documentary film was screened during this year's Cannes Film Festival in the Short Film Corner category, following the debut at the Chicago International Film Festival CineYouth.Interview with a director throws light on the tragic-yet-inspiring story of real-life Iraqi­ Belgian theater director, Mokhallad Rasem. Rasem is played by child actor Said Magomadov. Ivana's uses her distinctive artful lens to produce a significant and prolific short documentary film that tackles difficult subjects like the brutal reality of war and violence.
"My motivation to create this movie arose from a feeling concerned with the destructive ways of war and everyone who gets involved in it, " stated the young filmmaker. "I also wanted to highlight the positive impacts of the people, running away from the wars, to be seen as individuals, with all their talents and creativity. This is an intense short documentary that impeccably captures heavy themes like the absoluteness of war and all its realness, brought to everyone by the power of social media." She added.
Rather than ignore the catastrophic reality of an innocent kid's upbringing in a war-torn country, Ivana manages to use "Interview with a Director" to channelize the positivity of the encouraging story of Rasem's rise to the top.Ivana tells us that in the creation of the script for her latest film, her main inspiration was her personal feelings about the destructive nature of war and violence for everybody caught up in it, adding that she had also wanted to bring out the individuality and positive impact that war refugees have within their adopted communities.After screening at the European Short Film Festival (ESFF) from October 1st to 6th in Berlin, the short film screened at The 2016 All-American High School Film Festival (AHSFF) on October 9th, 2016 live at the AMC theater, Times Square, New York City.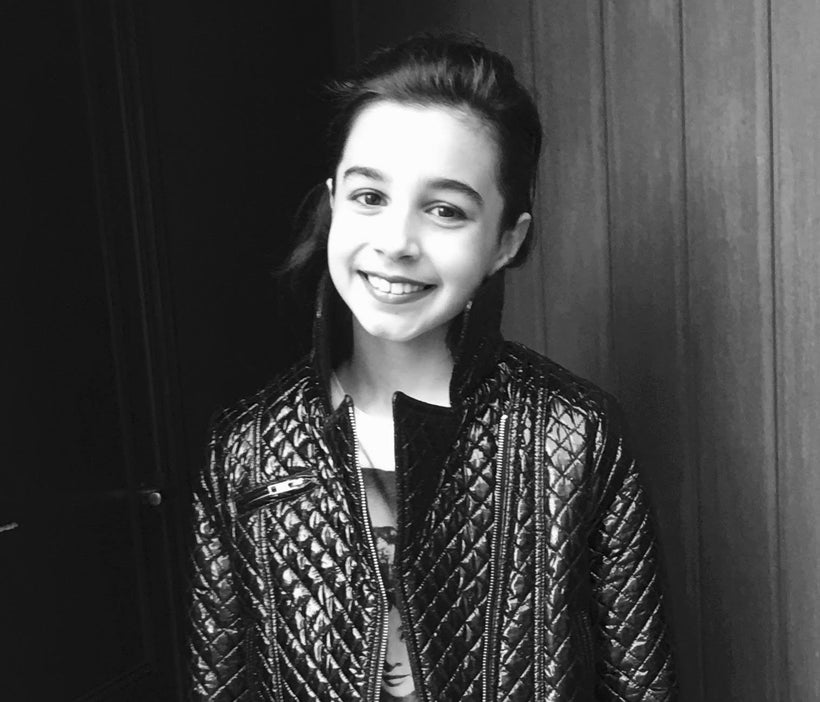 The film was represented by Ivana's little sister - Emma Kristin Batchvarov, which (at the age of 9) has written all the original poetry in the script.   
Currently, Ivana serves as a jury member at many globally-renowned movie festivals, including the European Youth Film Festival, the Chicago Children Film Festival, as well as the Het Theater Festival.
REAL LIFE. REAL NEWS. REAL VOICES.
Help us tell more of the stories that matter from voices that too often remain unheard.
This post was published on the now-closed HuffPost Contributor platform. Contributors control their own work and posted freely to our site. If you need to flag this entry as abusive,
send us an email
.