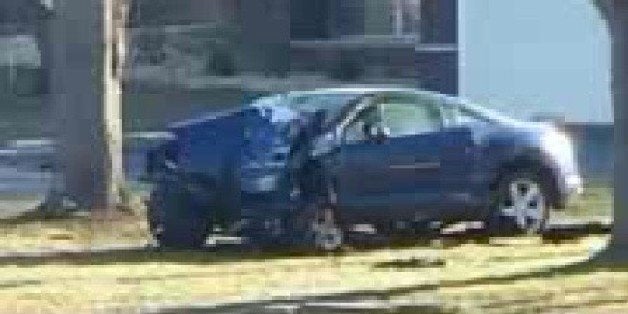 A teenaged girl has been has been charged with homicide for allegedly driving a car into a tree, killing one of the three underage friends who were riding with her.
Almani Creamer was the 12-year-old boy who perished when the car allegedly collided at a high speed with a tree, the Chicago Tribune reported. The car's three other occupants, including the driver, were injured but survived the accident on the day before Thanksgiving.
The girl, whose name is being withheld because of her age, has been accused of reckless homicide, reckless conduct and possessing a stolen motor vehicle. She was arraigned on Thursday and released into her mother's custody.
The minimum age for driving in Illinois is 16. No one in the car reached the legal age for driving, NBC Chicago reported.
Creamer's mother, Regina Anderson, told nurses that her son was in the car's backseat and was wearing a buckle.
He was supposed to remain home that day, his mother said, because he had been grounded.
REAL LIFE. REAL NEWS. REAL VOICES.
Help us tell more of the stories that matter from voices that too often remain unheard.
BEFORE YOU GO