OAKLAND PARK -- Late Saturday afternoon, Justin Latourrette noticed that the two young children of his new neighbors were out in the driveway washing a family car.
"I thought it was strange," said Latourrette, 29. "They didn't seem to have any supervision."
What happened about an hour later was even stranger: "A loud boom," said Latourrette; police confirmed it was a gunshot.
According to the Broward Sheriff's Office, the 13-year-old boy shot his 6-year-old sister inside their residence in the 5900 block of Northeast Second Terrace just before 7 p.m.
"The siblings had been home alone when the teen found the handgun," Sheriff's Office spokeswoman Dani Moschella said in a news release.
The girl was taken to Broward Health Medical Center, where she was listed Saturday in critical but stable condition. Moschella said the shooting appeared to be accidental and remained under investigation.
Latourrette, a heavy equipment operator, said he watched as paramedics carried the girl out of the house.
"Her shirt was bloody, and you could see through a piece of gauze that she had a hole in her chest above the heart," said Latourrette, who has two young daughters. "Her eyes were wide open in a blank stare, like she was in shock. I'll never forget that look."
According to the Children's Defense Fund, one-third of all households with children younger than 18 have a gun, and more than 40 percent of gun-owning households with children store their guns unlocked.
The fund also reported that 22 percent of children with gun-owning parents handled guns in their homes without their parents' knowledge.
Guns and accidental shootings involving children were in the national news last week when a 5-year-old Kentucky boy shot and killed his 2-year-old sister with a special, child-sized rifle he got in November for his birthday.
Staff researcher Barbara Hijek contributed to this story.
mwclary@tribune.com, 954-356-4465 ___
(c)2013 the Sun Sentinel (Fort Lauderdale, Fla.)
Distributed by MCT Information Services
Before You Go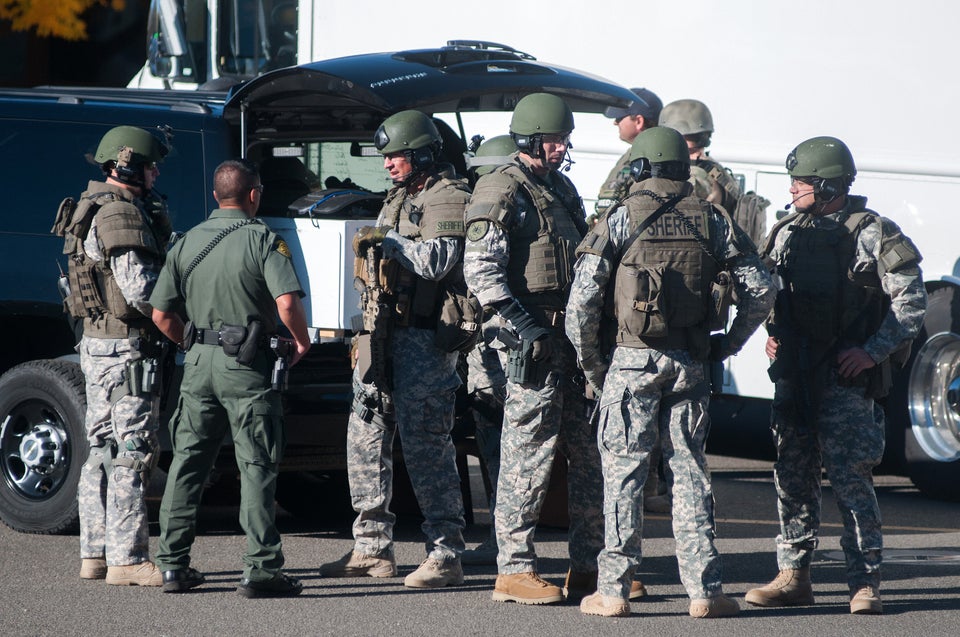 Shootings In America
Popular in the Community