With the never-stopping news cycle, it's easy to miss great images that fly under the radar. We've got you covered.
We're highlighting exceptional photos from around the world for the week of Feb. 29 to March 6. Check them out below. 
ABOVE: A couple wears face masks during the evening rush hour amid concerns about the coronavirus outbreak in Hong Kong on March 4, 2020. (Credit: Vivek Prakash/AFP/Getty Images)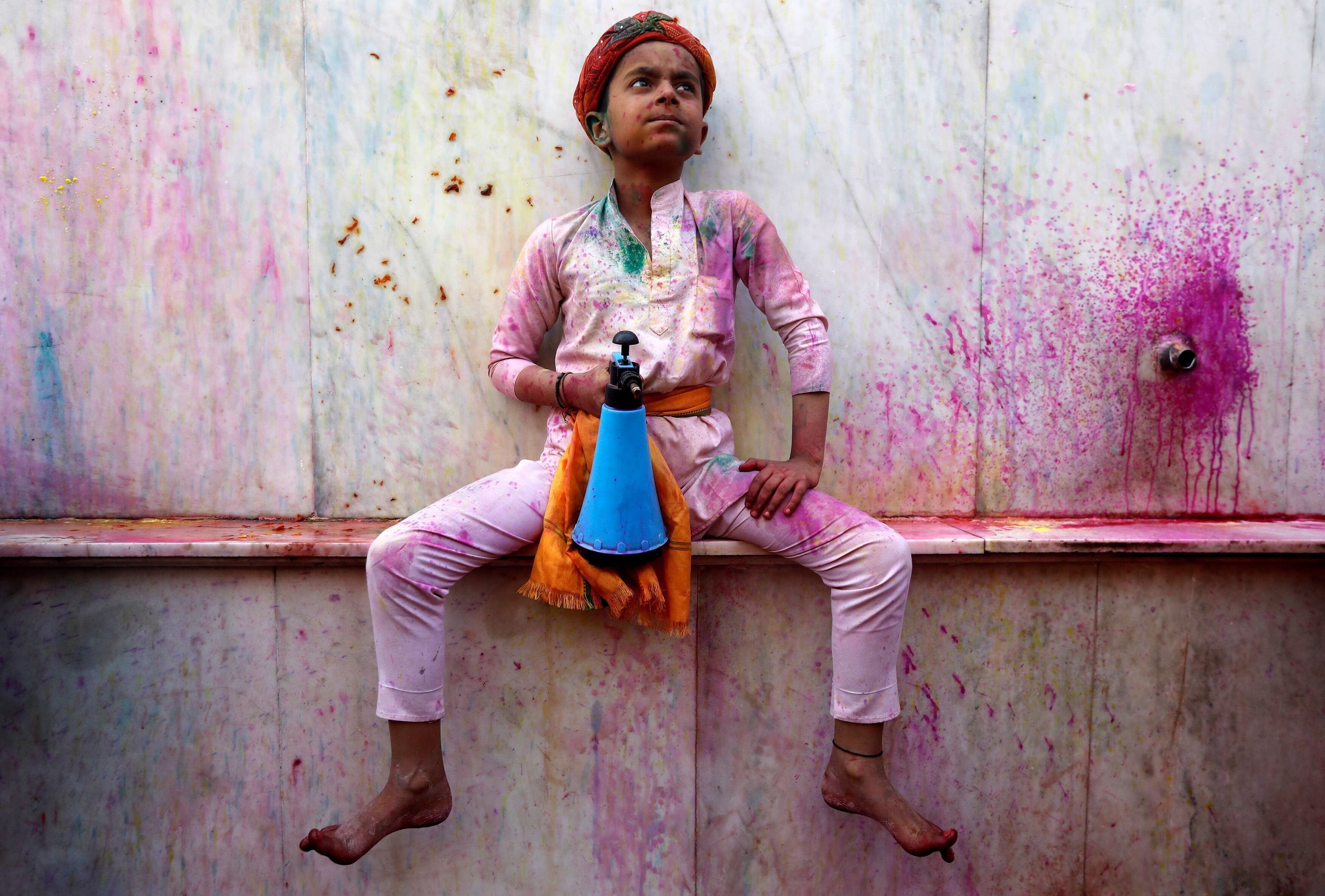 A boy holding a spray bottle takes part in the religious festival of Holi inside a temple in Nandgaon village in the state of Uttar Pradesh, India, on March 5, 2020.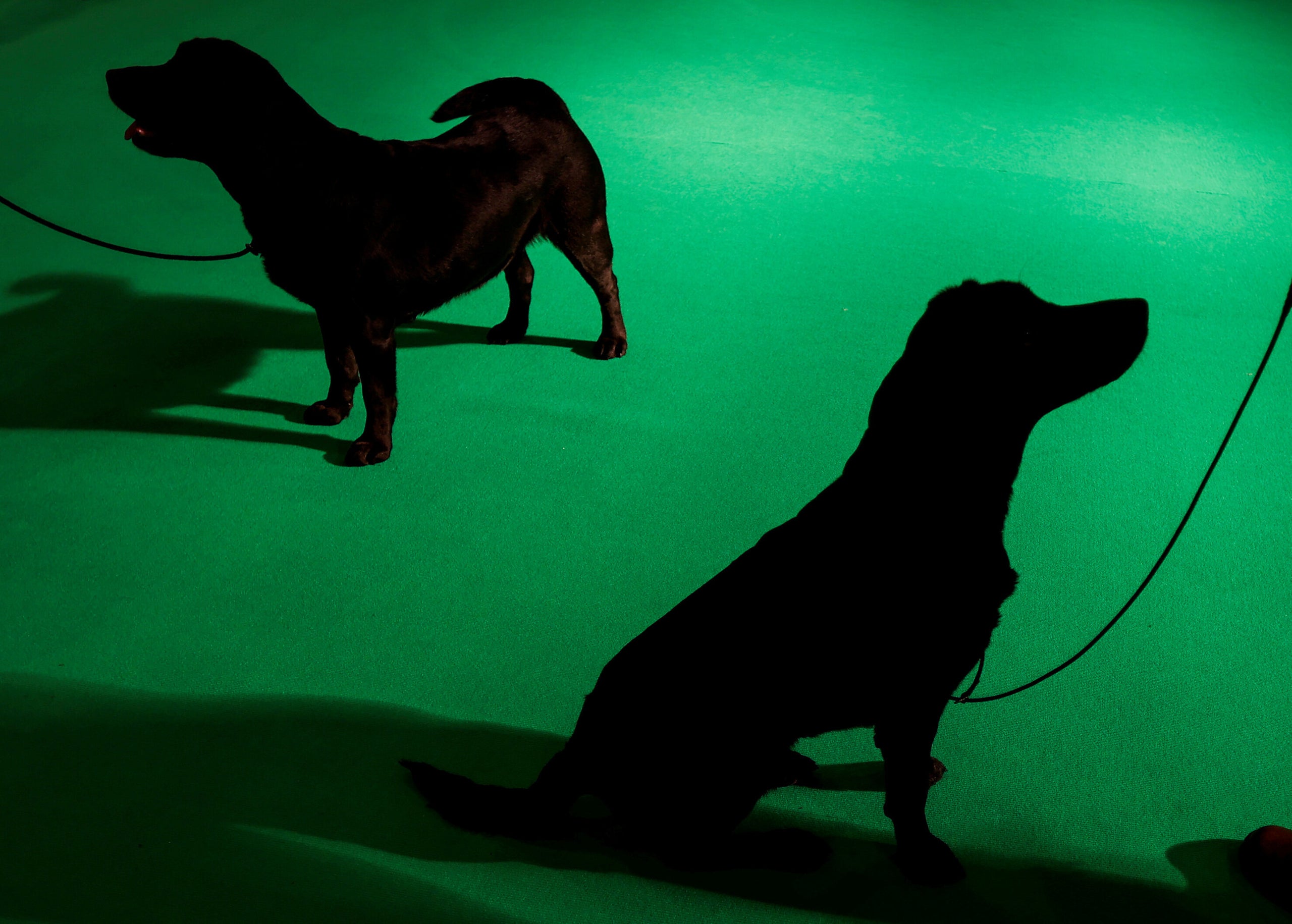 Two dogs take part in a gundog competition on the second day of the Crufts Dog Show in Birmingham, England, on March 6, 2020.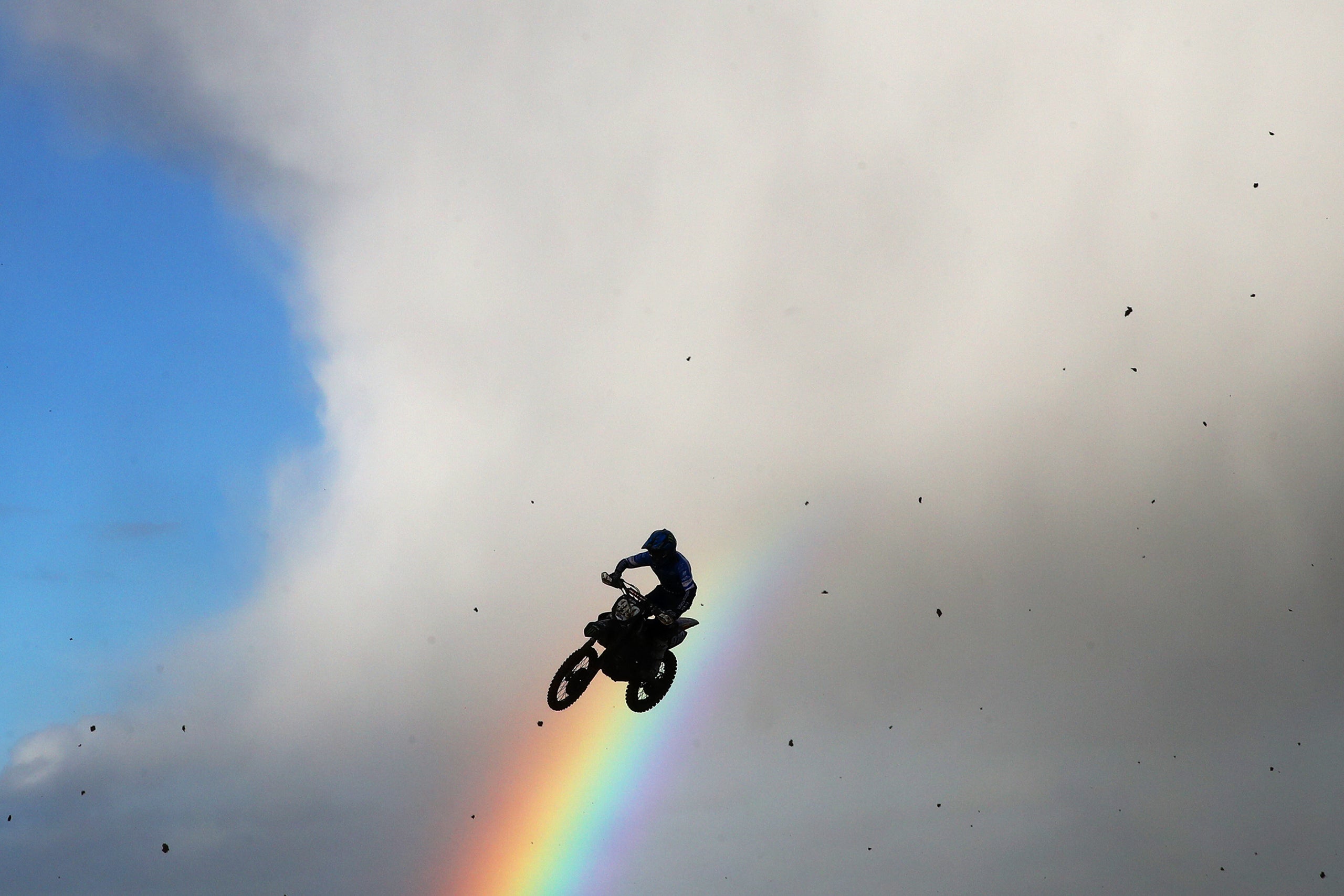 A rainbow forms behind Ben Watson of Great Britain taking a jump in the MX2 race during the FIM MXGP World Championships on March 1, 2020, in Winchester, England.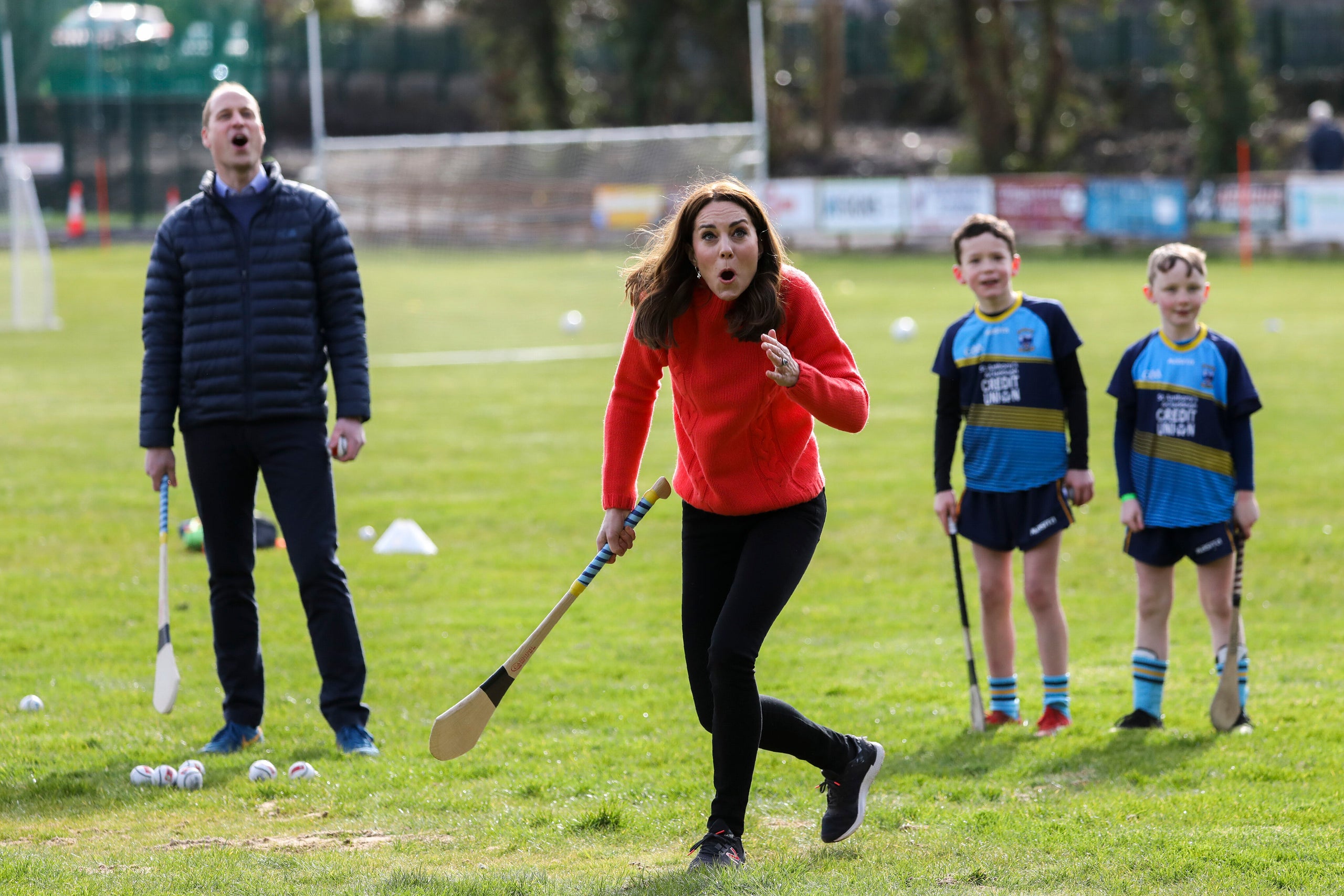 Kate, Duchess of Cambridge gives the game of hurling a try as husband Prince William looks on at the Salthill Knocknacarra GAA Club in Galway, Ireland, on March 5, 2020.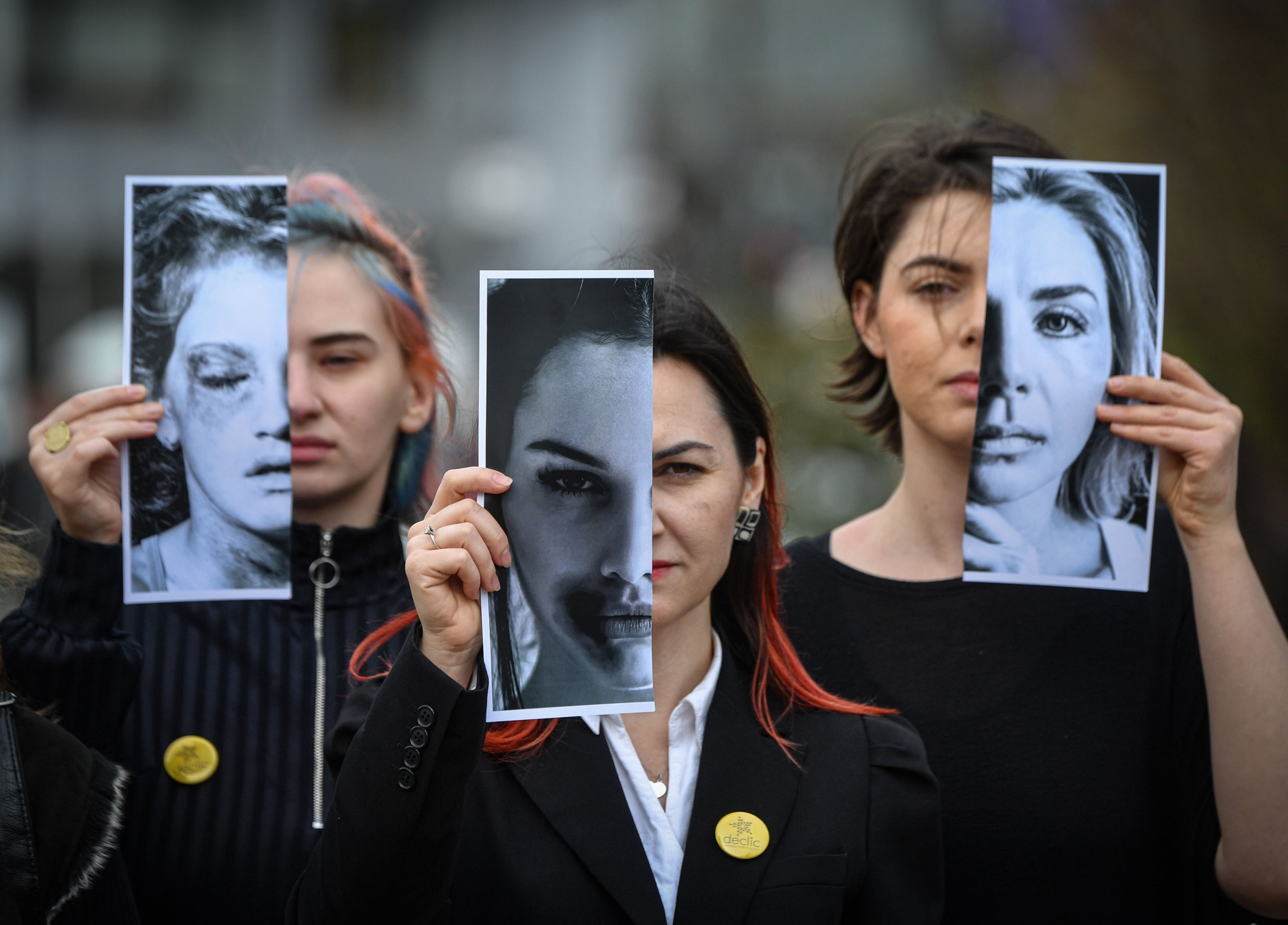 Activists of the Declic movement for women's rights hold half-face pictures showing victims of domestic violence during a protest in Bucharest, Romania, on March 4, 2020. They were drawing attention to the lack of monitoring bracelets on the aggressors once a restraining order was issued.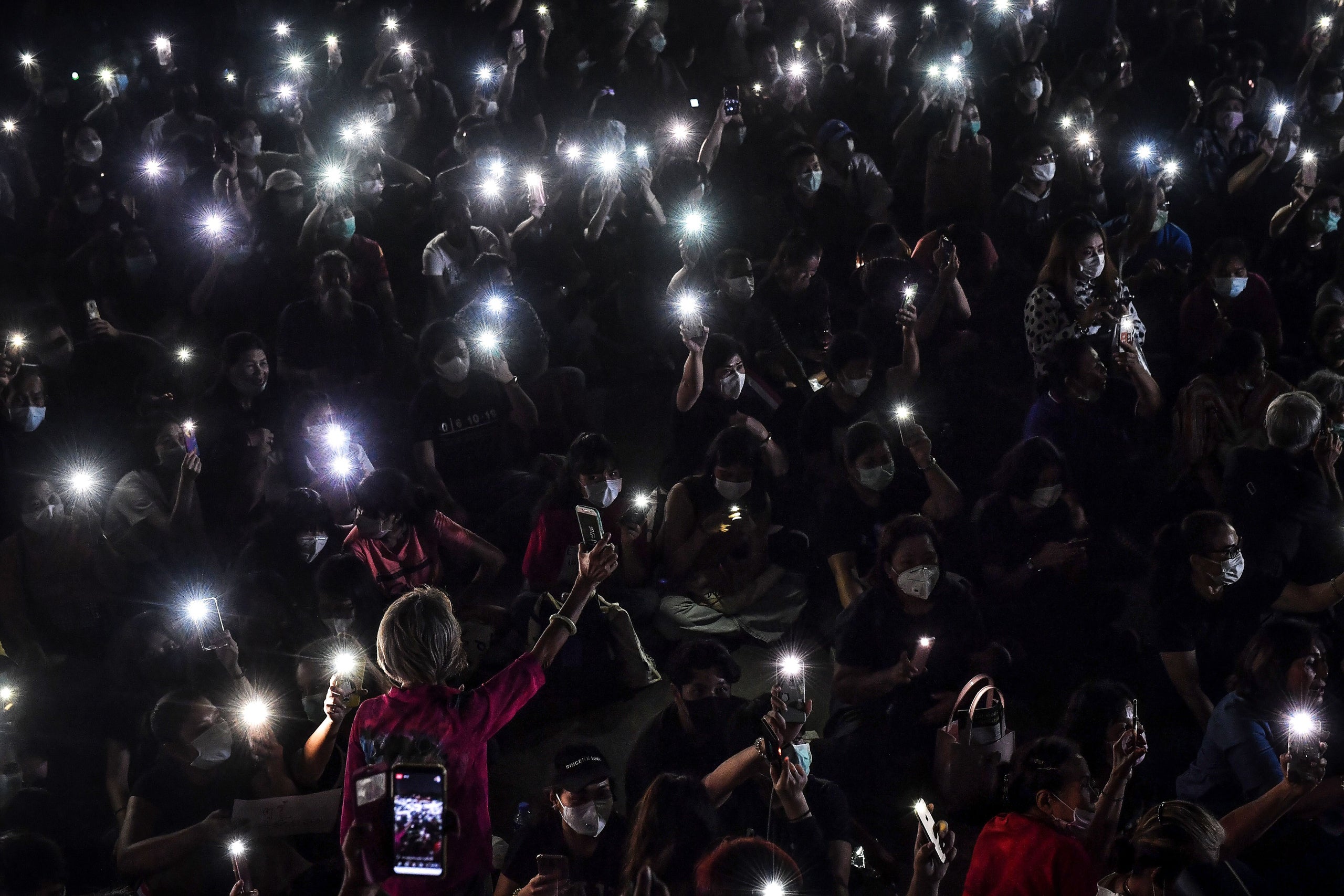 Protesters light up their mobile phones as they gather for a pro-democracy rally against Thailand's military government at Kasetsart University in Bangkok on Feb. 29, 2020.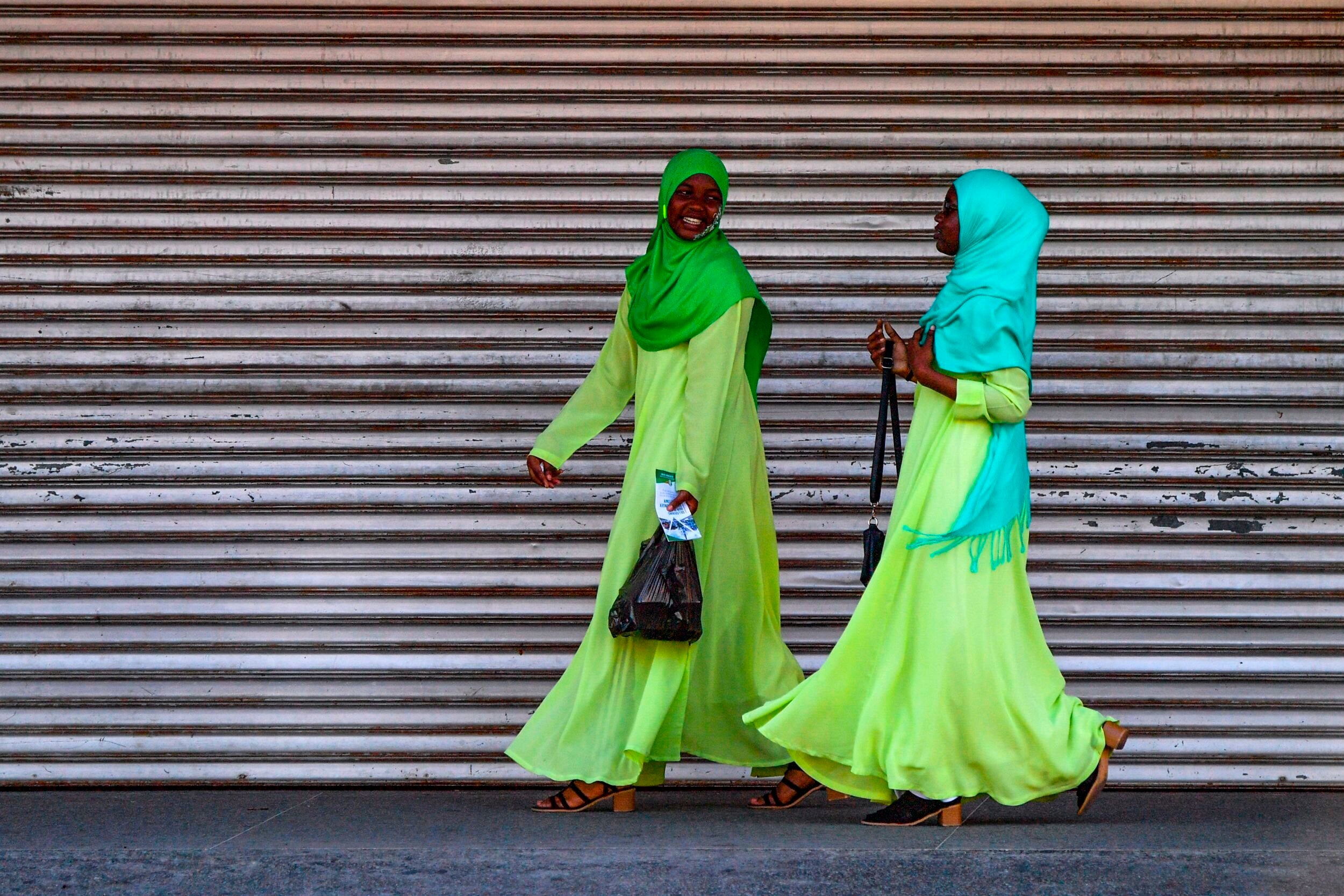 Women laugh as they walk in Georgetown, Guyana, on March 1, 2020.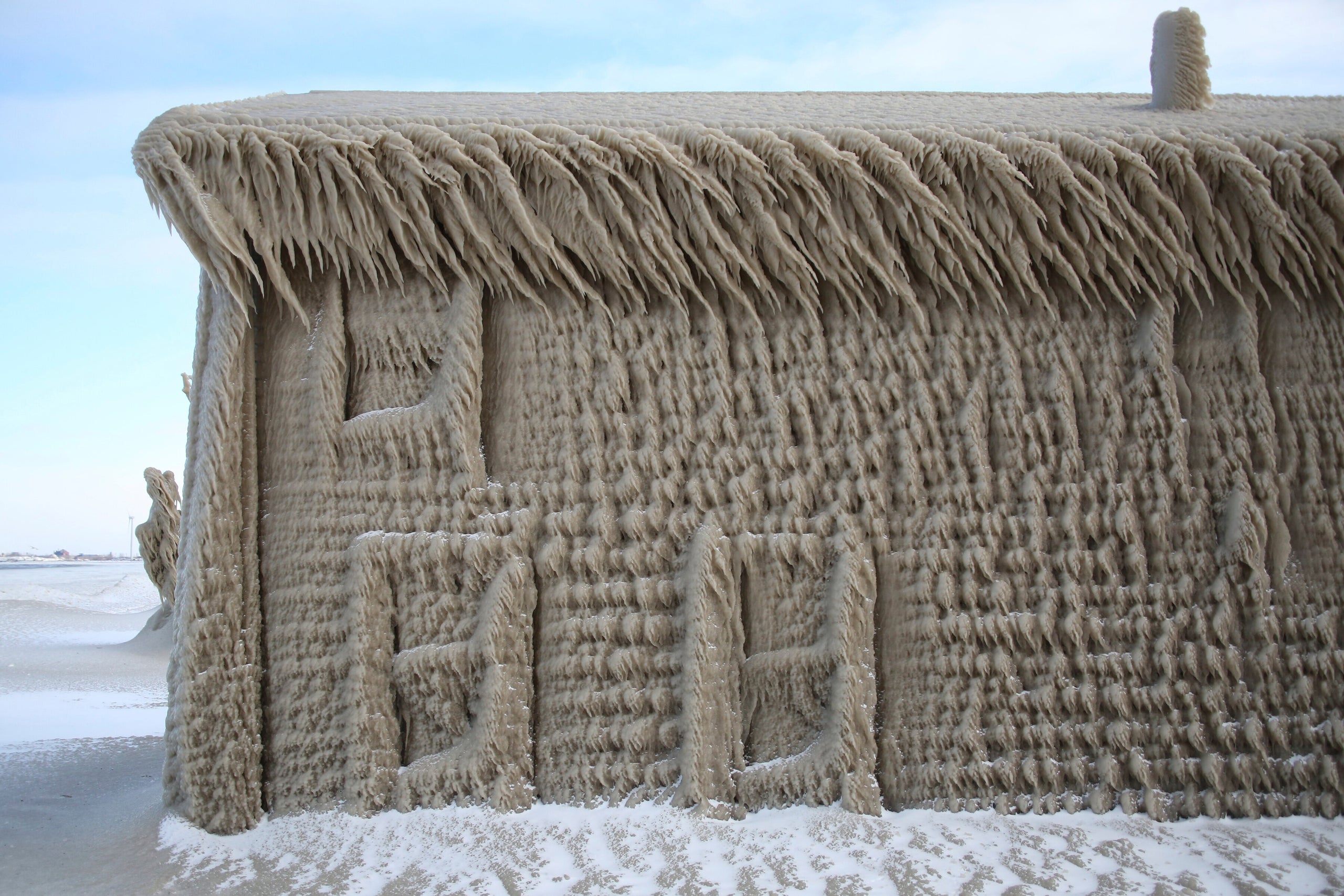 A house along Hoover Beach is covered by ice from high winds and waves off Lake Erie on Feb. 29, 2020, in Hamburg, New York.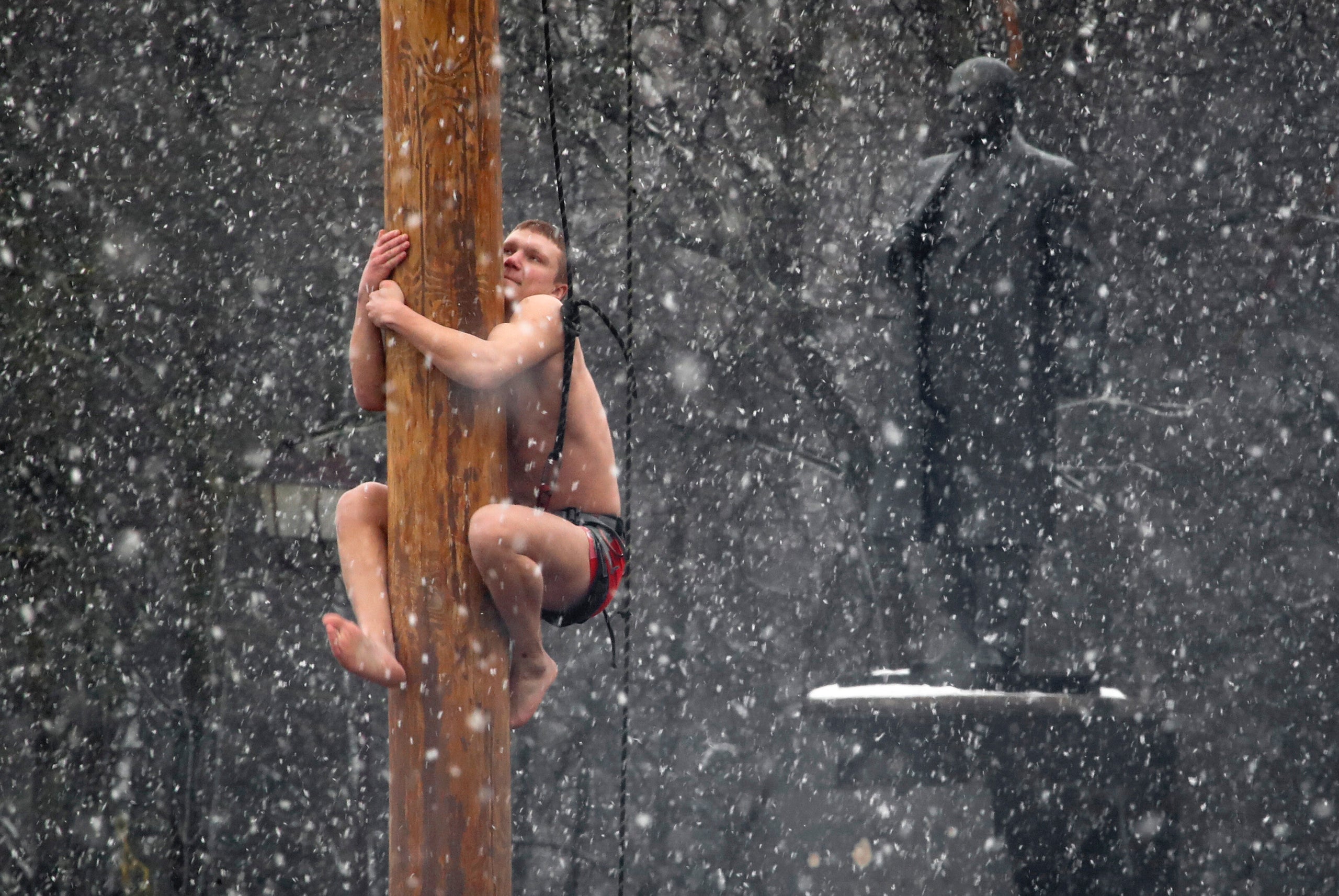 A man climbs on a pole amid falling snow to win a prize during celebrations of Maslenitsa, or Pancake Week, in Veliky Novgorod, Russia, on March 1, 2020. Maslenitsa is a traditional Russian holiday, dating back to pagan times, that marks the end of winter. In the background is a statue of Soviet Union founder Vladimir Lenin.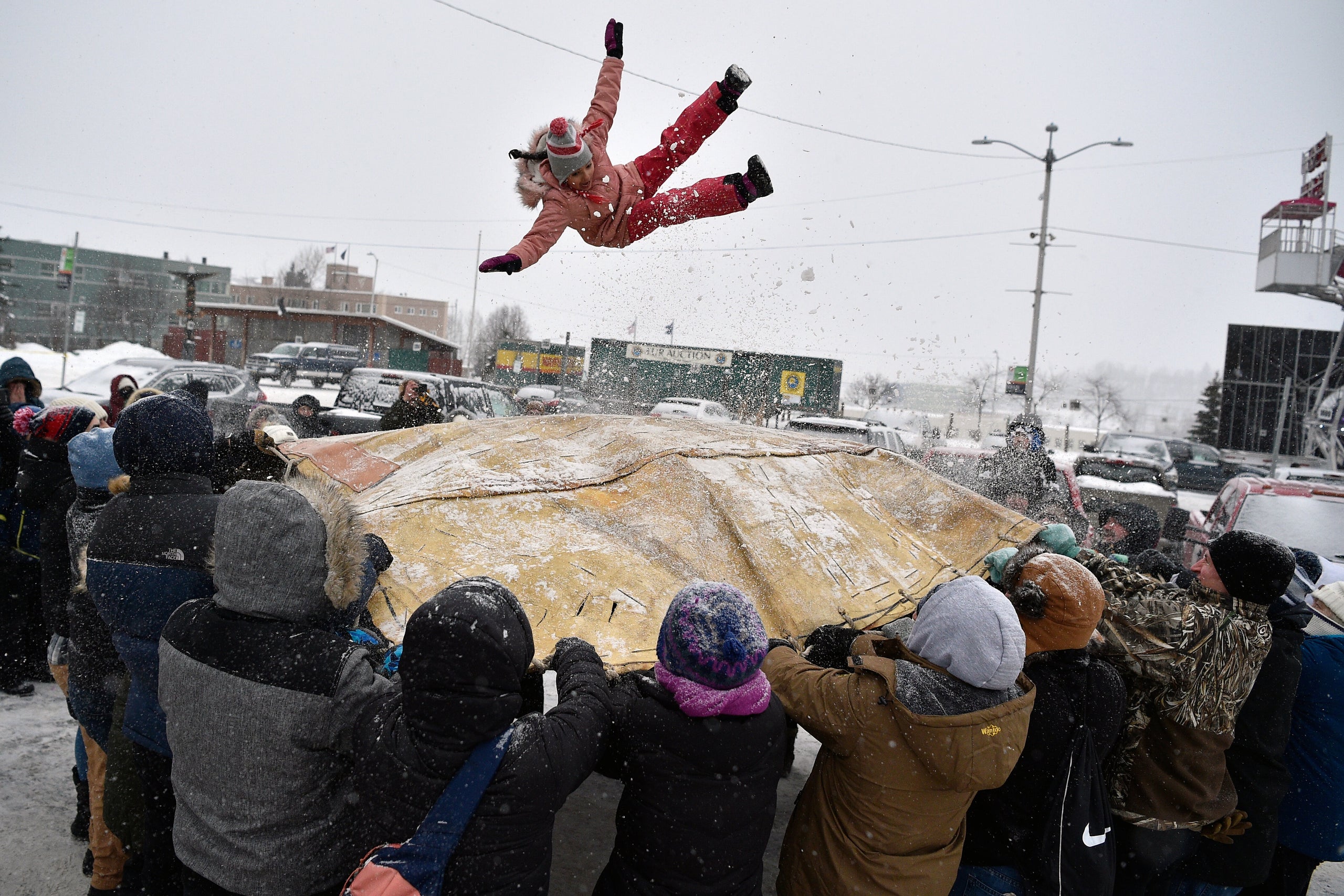 A girl is flung high in the blanket toss during the Fur Rendezvous Winter Festival in Anchorage, Alaska, on Feb. 29, 2020.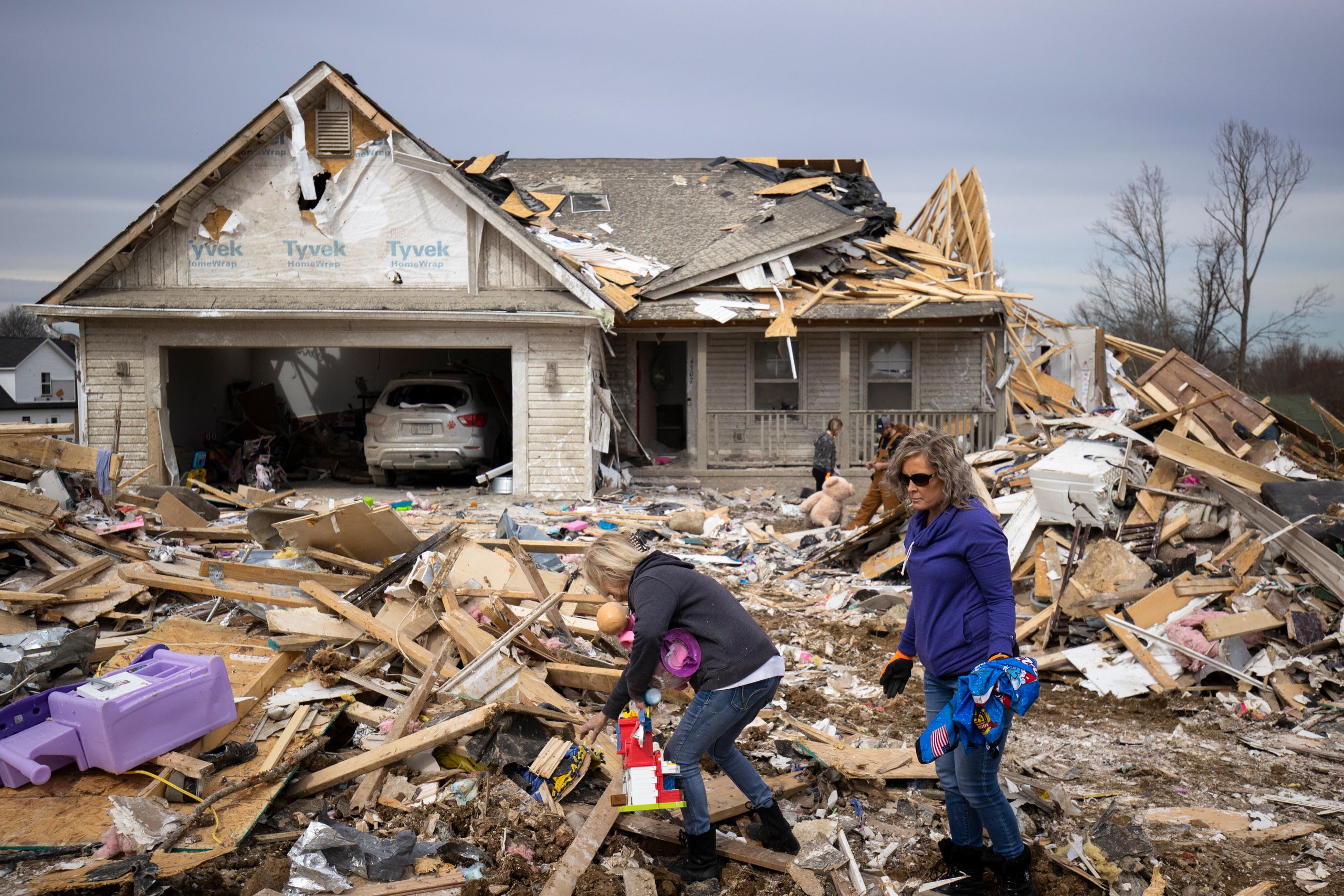 Families sort through tornado debris to gather possessions on March 4, 2020, in Cookeville, Tennessee.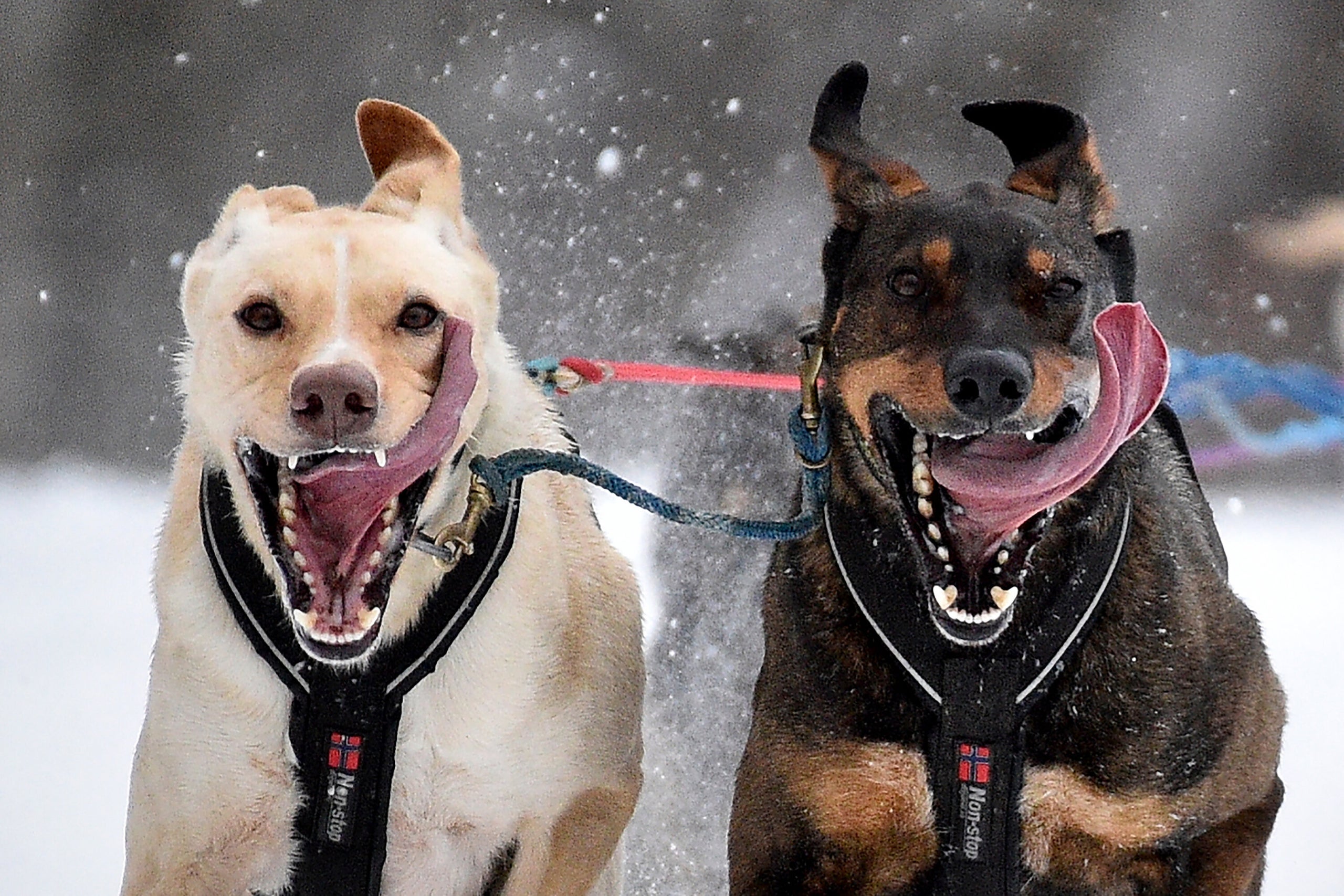 Dogs in Gary Markley's team run in the Open World Championship Sled Dog Races on March 1, 2020, in Anchorage, Alaska.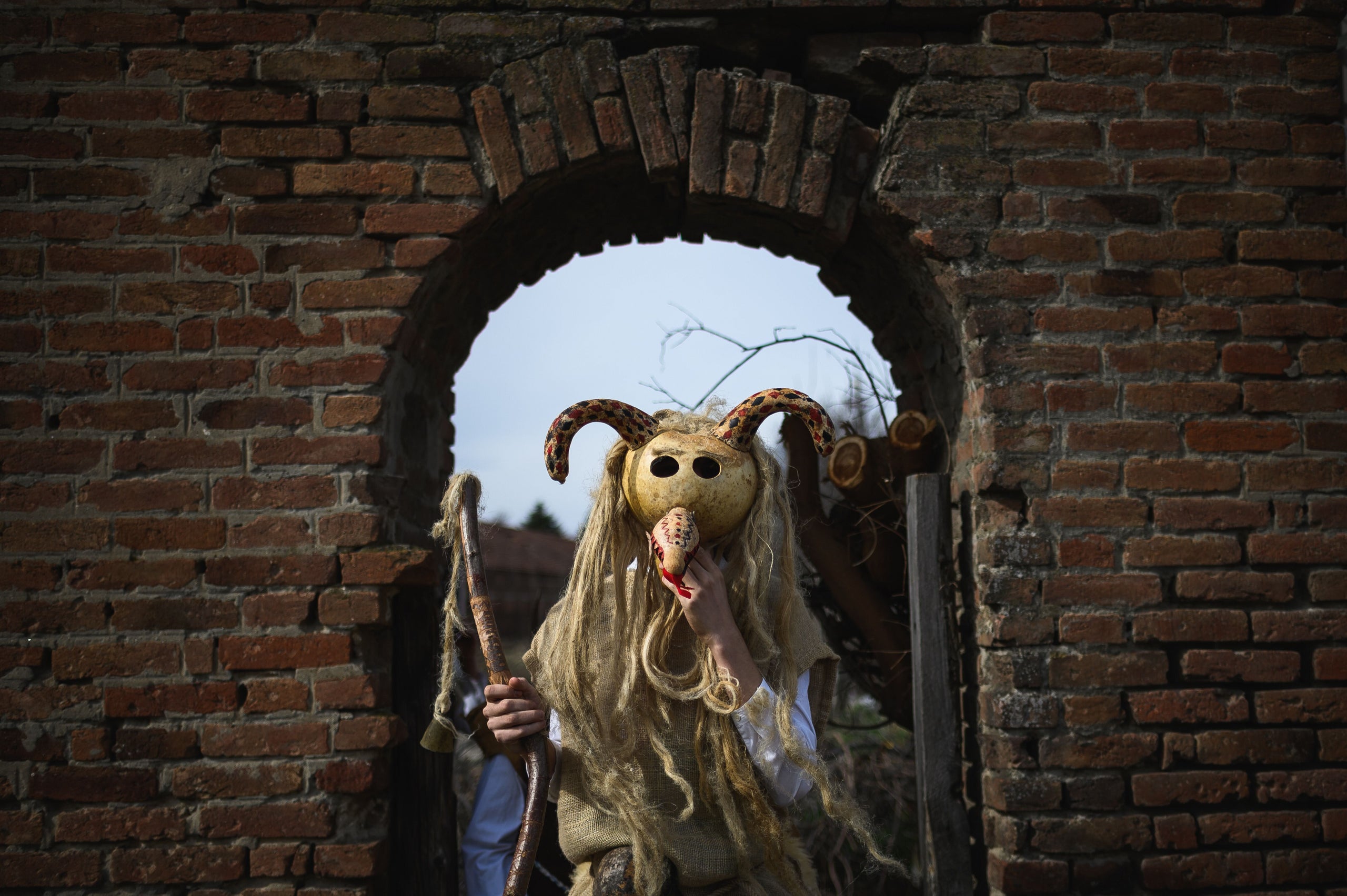 A boy wears a mask during the Bele Poklade carnival celebrations in the village of Lozovik, some 62 miles south of Belgrade, Serbia, on March 1, 2020. During Bele Poklade, which has its roots in pagan customs and comes seven weeks before Easter, children walk through the village to collect eggs and jump over a fire to banish evil demons.
Calling all HuffPost superfans!
Sign up for membership to become a founding member and help shape HuffPost's next chapter