Amid the ever-changing news cycle, it's easy to miss great images that fly under the radar. Fortunately, we've got you covered.
We're highlighting exceptional photos from around the world for the week just ended. Check them out below.
Above: The Bidwell Bar Bridge is surrounded by the Bear fire in Oroville, California, on Wednesday.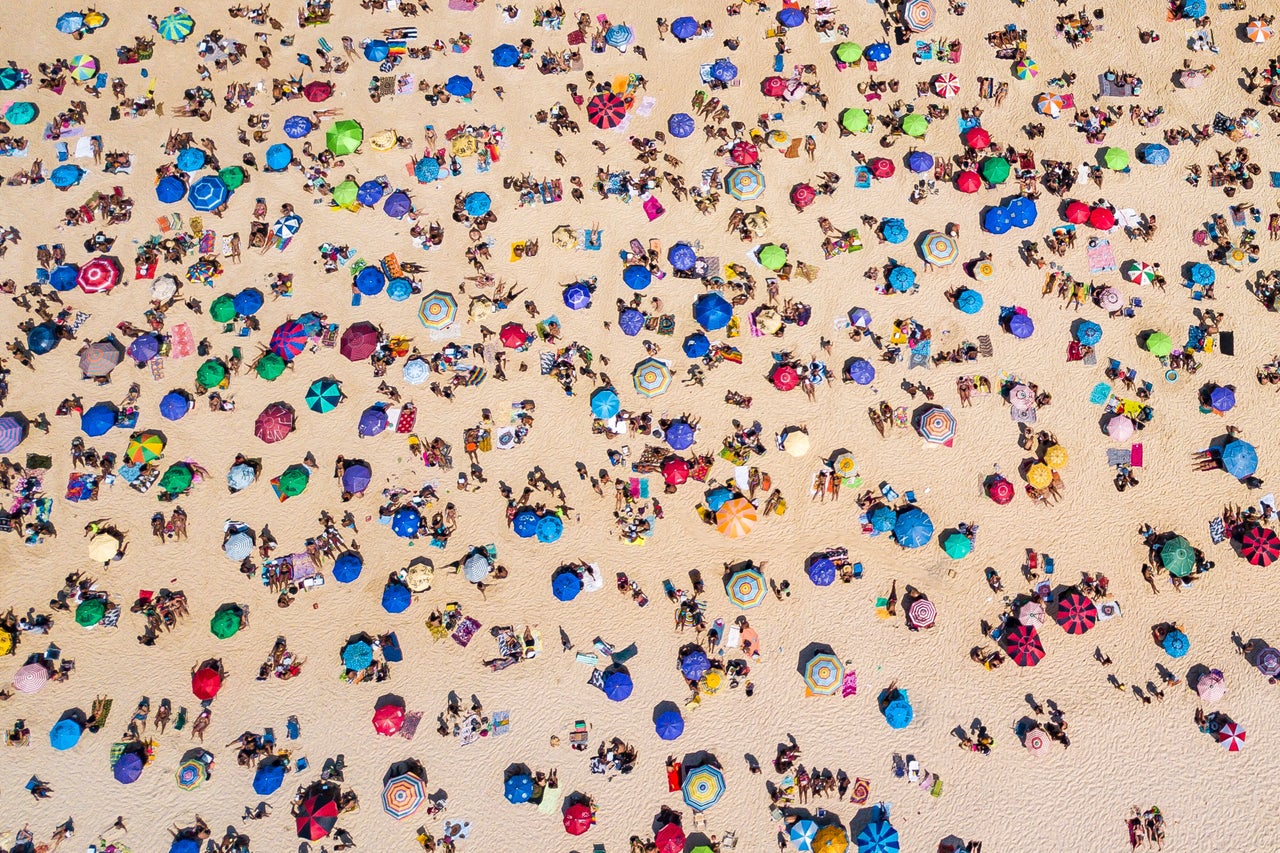 People enjoy the weather Sunday at Ipanema Beach in Rio de Janeiro. Residents and tourists ignored a municipal decree that barred beach vendors and the use of chairs and tents on the sand while allowing swimming.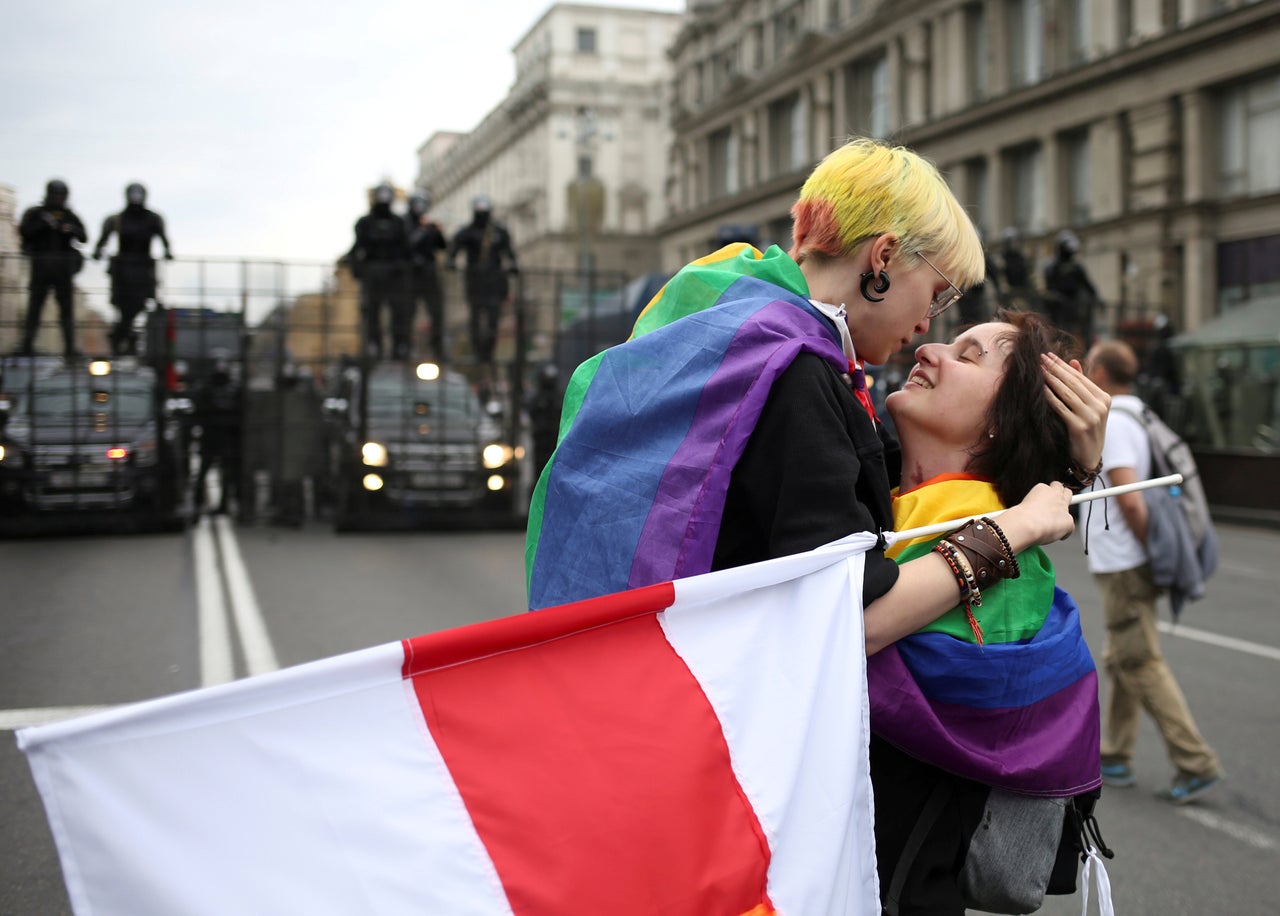 Participants with LGBTQ rainbow flags embrace at an opposition rally to protest police brutality and to reject presidential election results in Minsk, Belarus, on Sunday.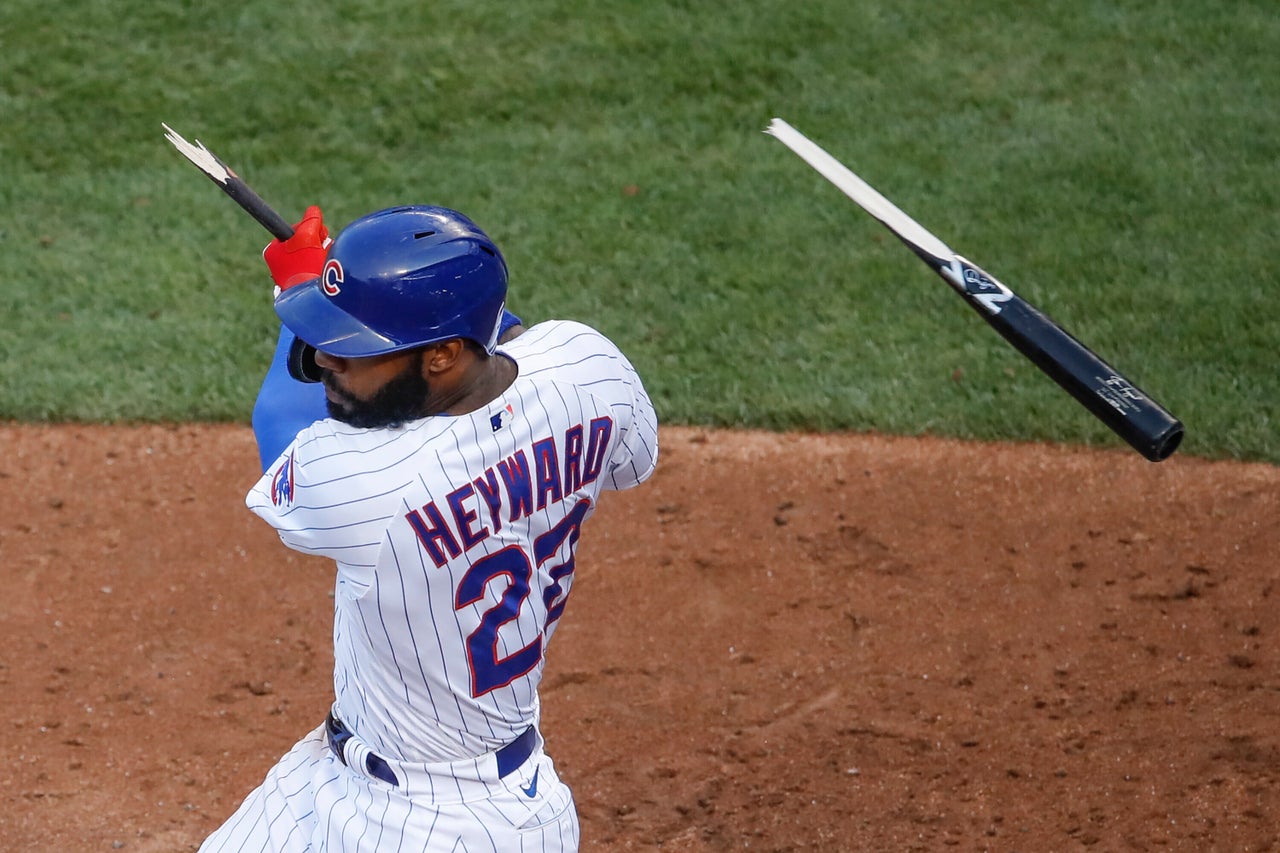 Chicago Cubs right fielder Jason Heyward breaks his bat during the fourth inning of a game against the St. Louis Cardinals at Wrigley Field on Saturday.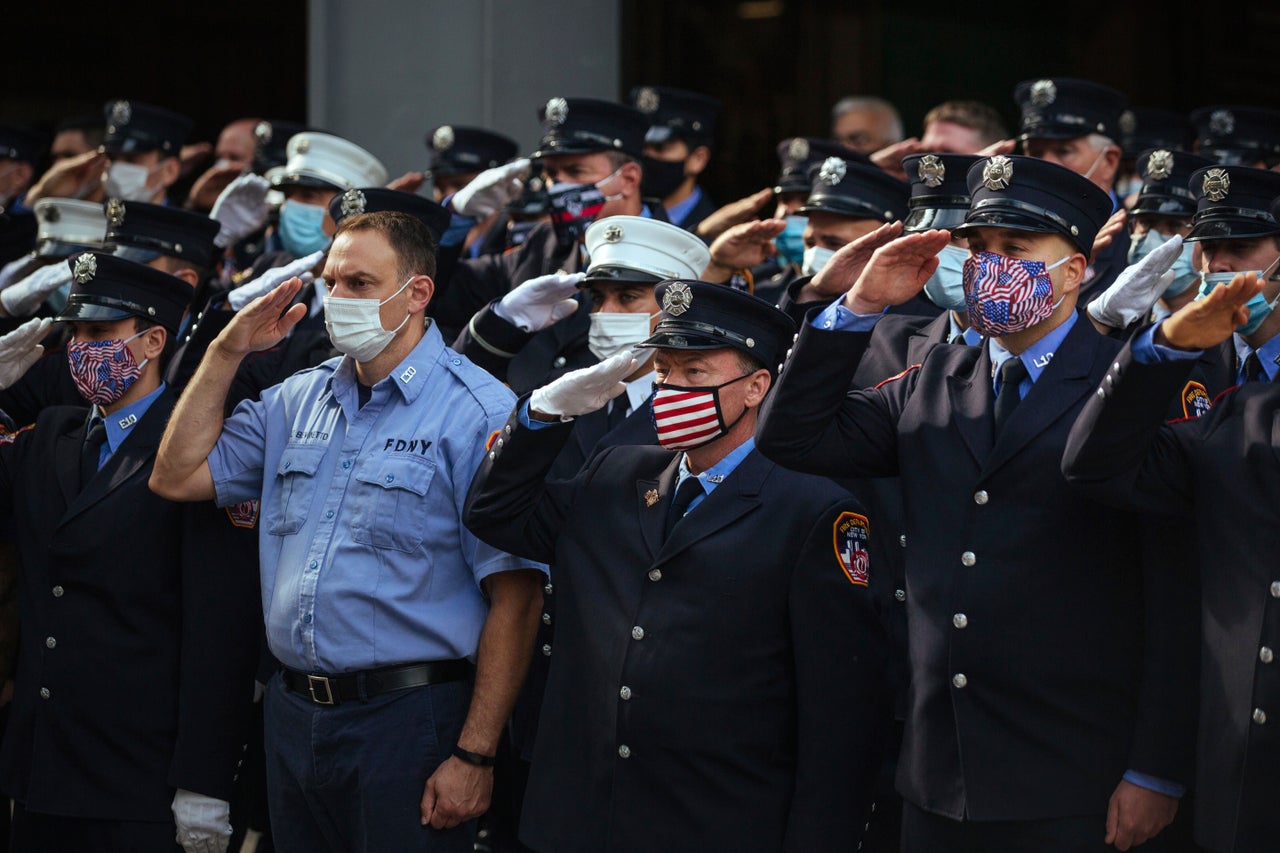 Firefighters salute in front of New York City Fire Department Ladder 10 Engine 10 near the Sept. 11 memorial in New York Friday.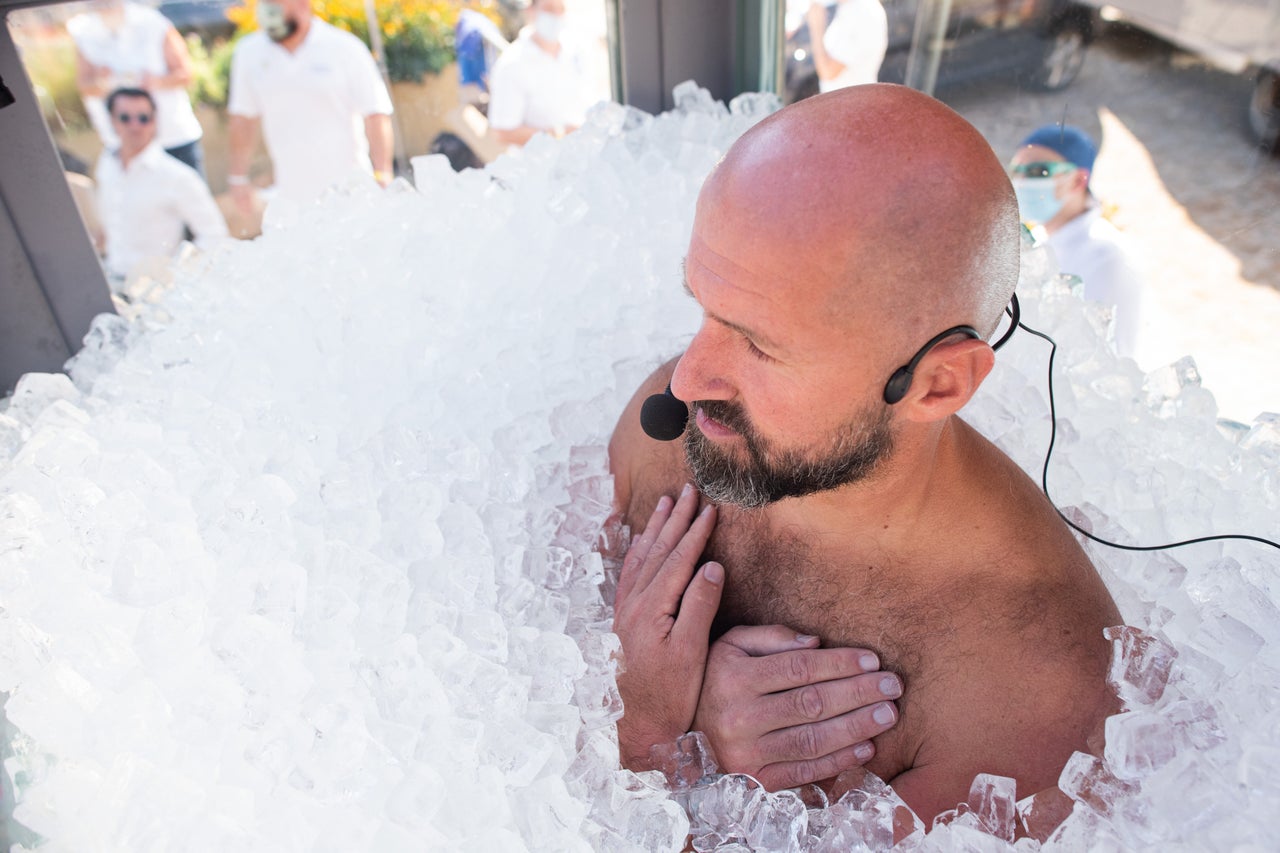 Josef Koeberl breaks the world record for the longest duration full-body contact with ice on Saturday in Melk, Austria. Koeberl stood in a box filled with ice for 2 hours, 30 minutes, 53 seconds.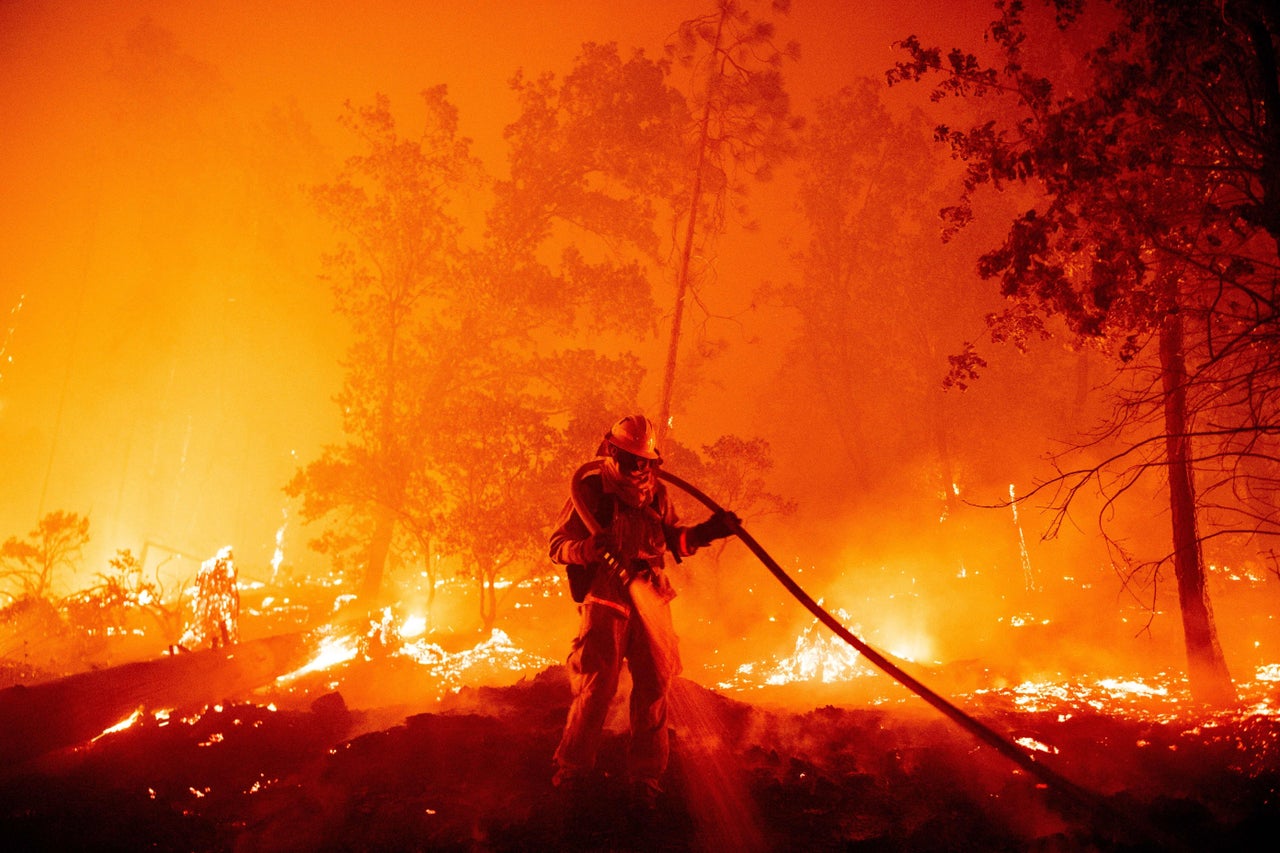 A firefighter douses flames as they push toward houses during the Creek fire in Cascadel Woods, an unincorporated area of Madera County in California, on Monday.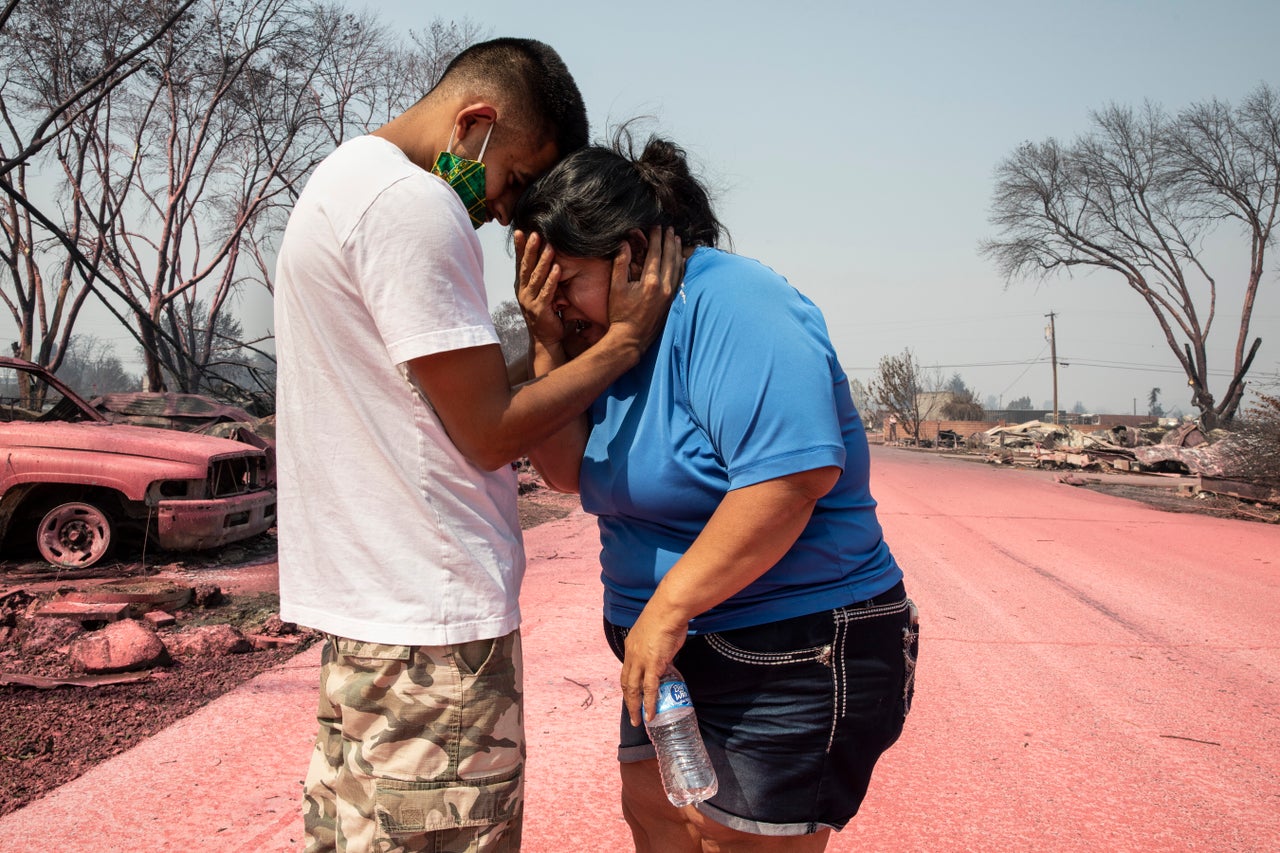 Hector Rocha, left, consoles his mother, Dora Negrete, Thursday after she saw their mobile home, which was destroyed by wildfire in Talent, Oregon.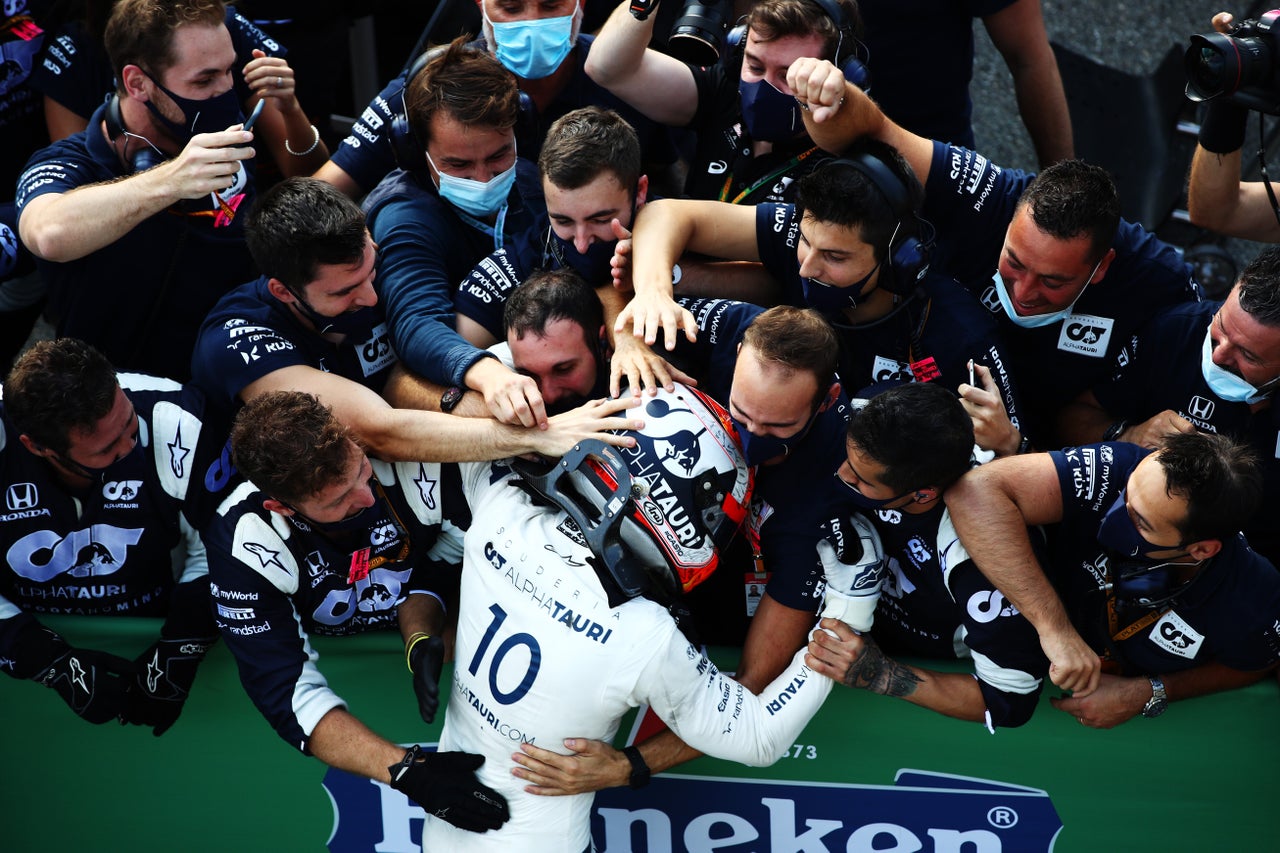 Pierre Gasly of France and the Scuderia AlphaTauri racing team celebrate their victory Sunday at the F1 Grand Prix of Italy in Monza, Italy.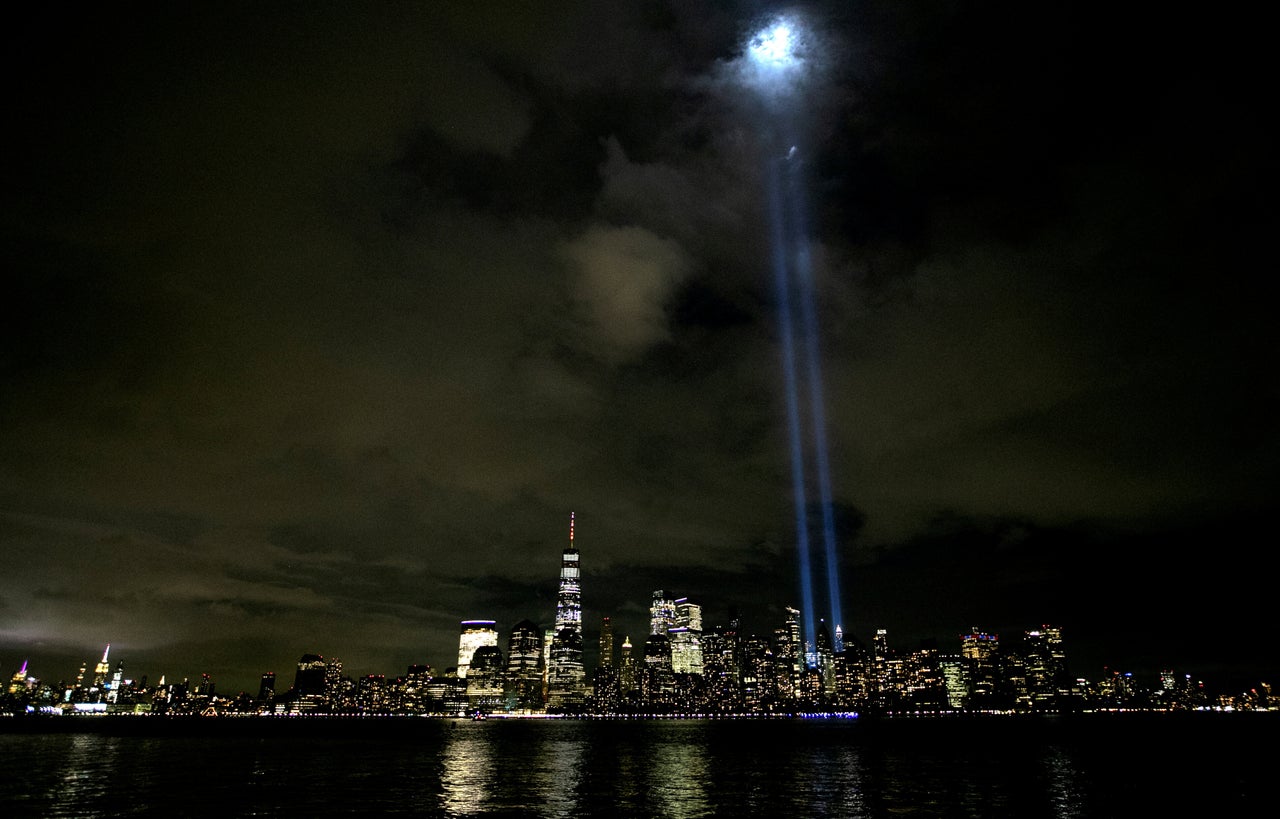 The Tribute in Light shines above the skyline of lower Manhattan on the eve of the 19th anniversary of the Sept. 11, 2001, attacks on the World Trade Center in New York City, as seen from Jersey City, New Jersey, on Thursday.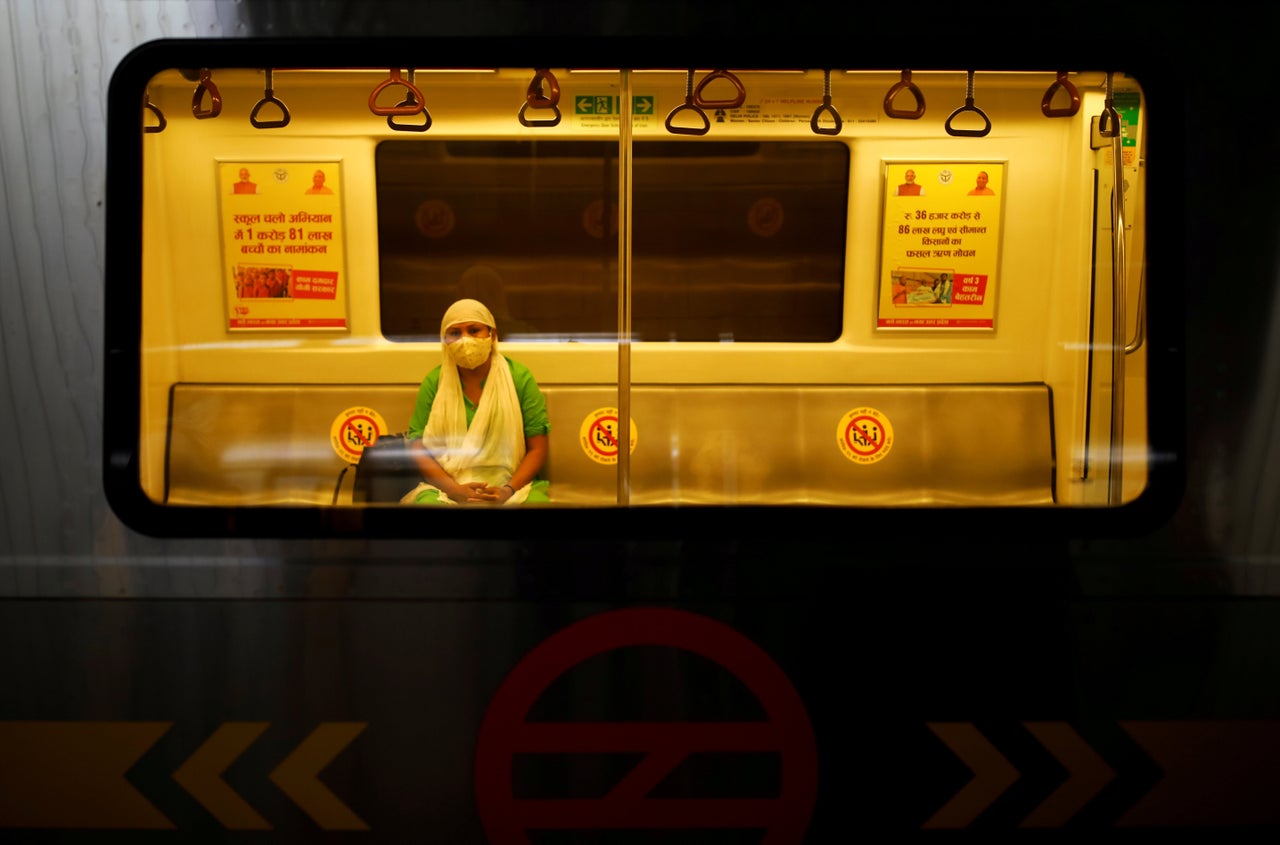 A woman in a face mask travels on a Delhi Metro train on the first day of the restart of operations in New Delhi on Monday.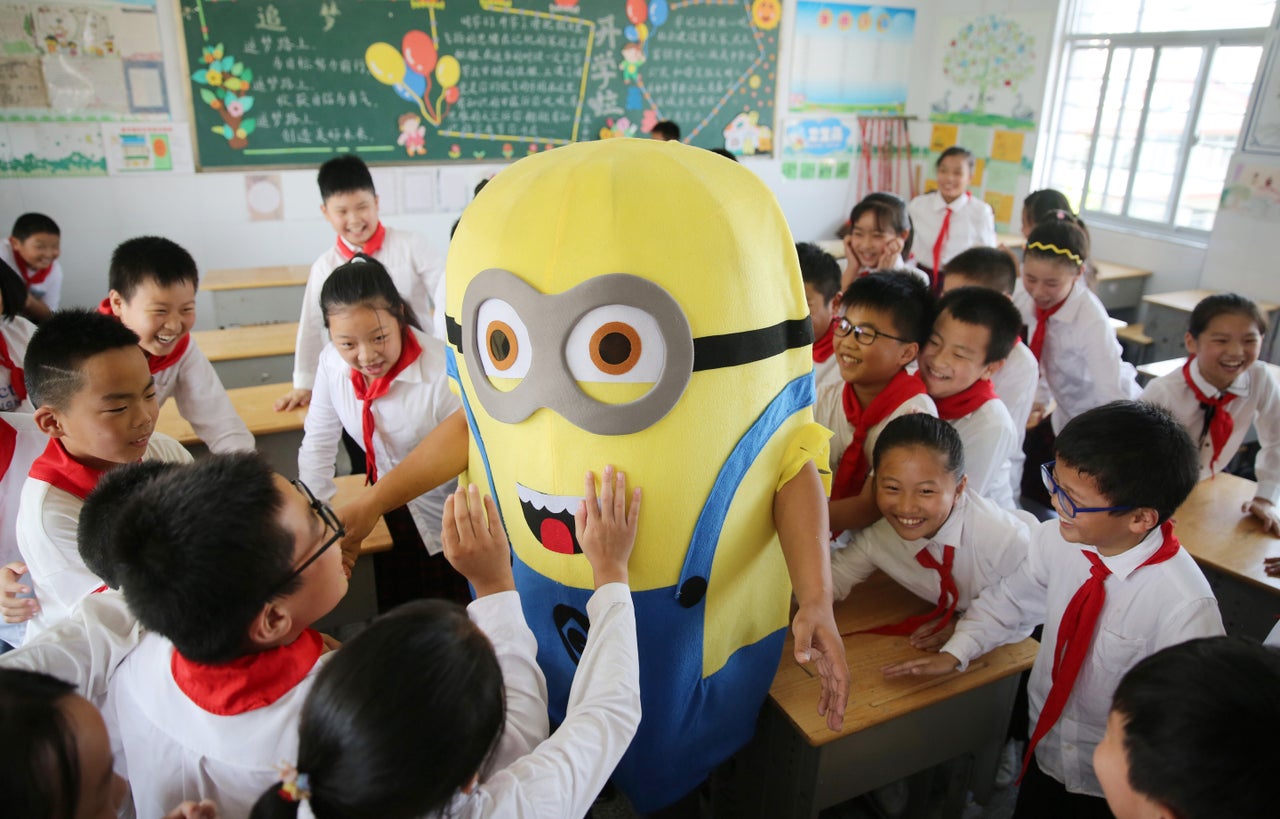 A teacher in a minion costume plays games with students as part of Chinese Teachers' Day in Nantong, China, on Wednesday.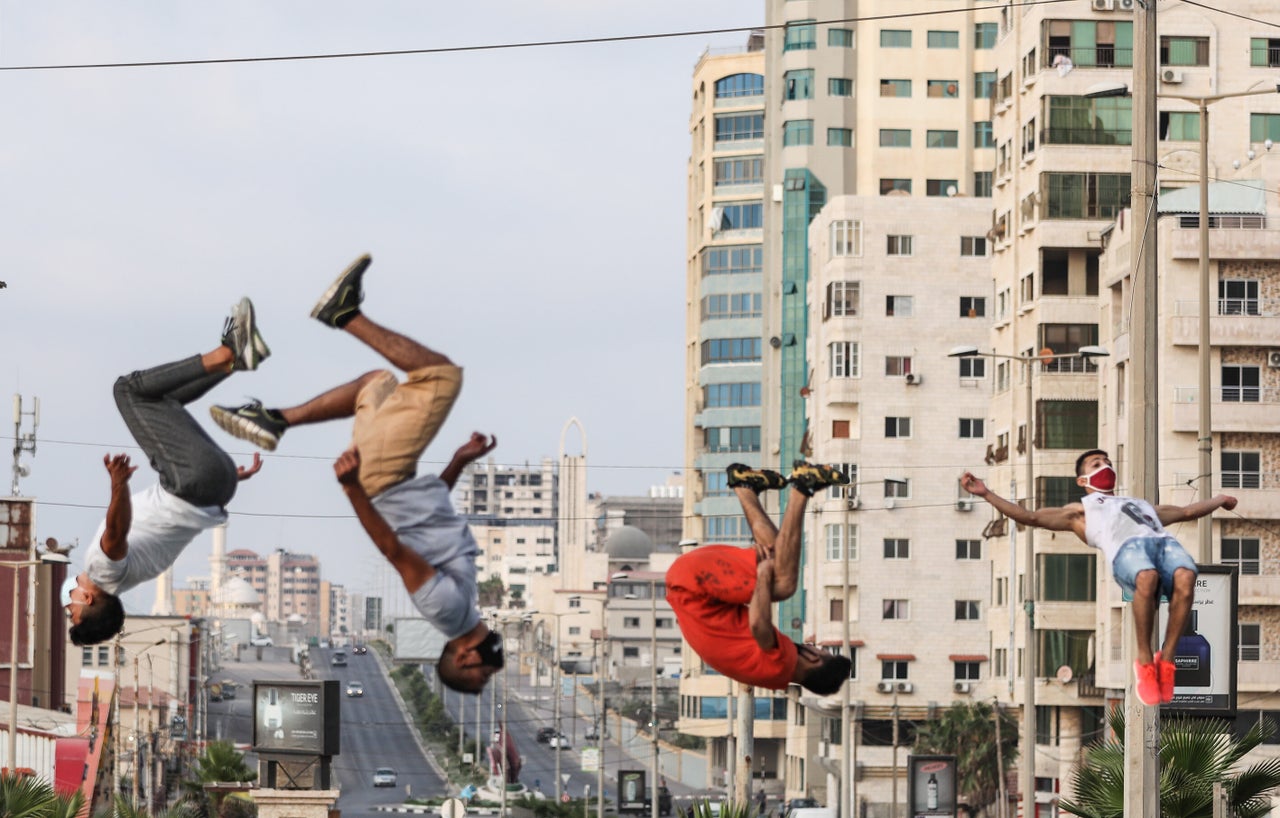 Young traceurs perform parkour in front of their houses during the coronavirus lockdown in Gaza City in the Gaza Strip on Wednesday.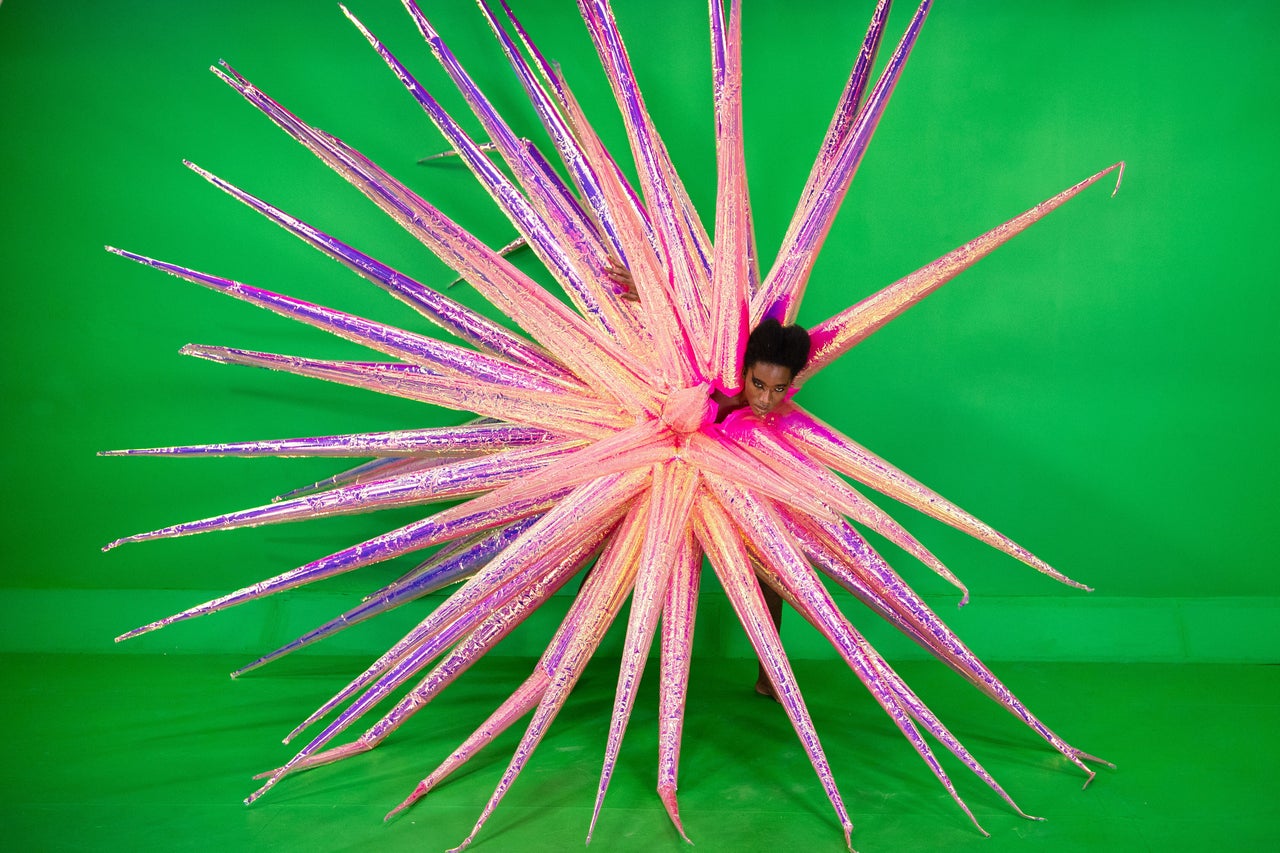 Model Yos Clark wears a creation by designer Jack Irving at the On Off Presents a London Fashion Week Preview in London on Saturday.