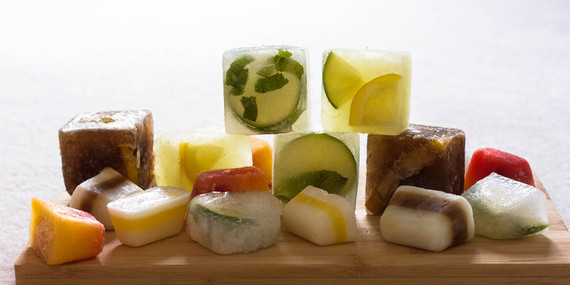 After a week of commuting around Manhattan, we can see why everyone hates New York City in the summer. Warm air + sweaty people + no personal space = everyone standing waaaay too close for comfort. And then your night always starts the same way: you're out with your pals, you order a drink from the bar and the bartender hands you a cup with more ice than liquid. When you finally get to the bottom it's essentially all water, and it's annoying.
Enter: the wonderful world of ice trays. Here are 14 creative ways to stay cool and keep your drink from becoming watered down liquid.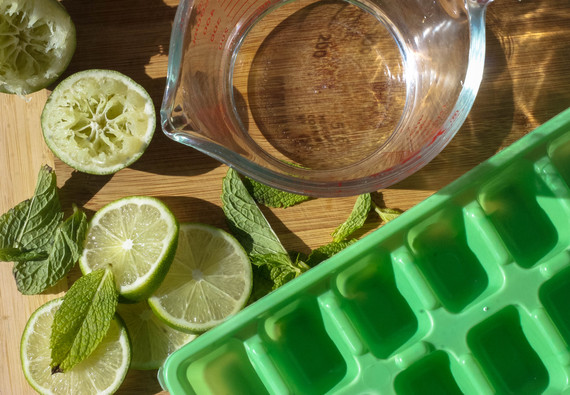 The perfect drink for a hot summer day is a mojito, and these cubes will keep yours cool until you finish the pitcher (shhhhh, no one needs to know). The cubes are made of equal parts water, sugar and lime juice. Leave some room to finish them off with rum and garnish each cube with a lime slice and shreds of mint leaves for a subtle flavor boost.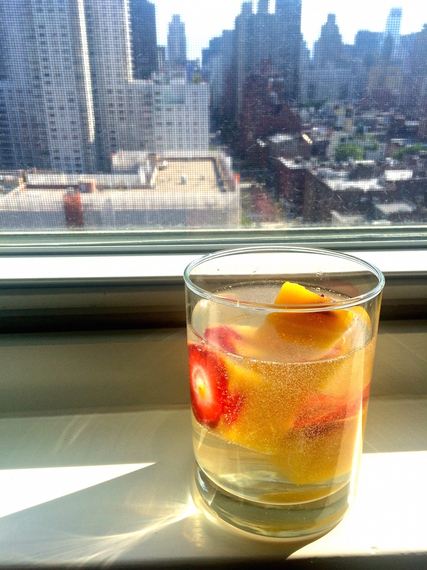 If you love fruit, summer is the time to take advantage. Freeze your juice of choice and add a slice of your fave fruit - then add the cubes to a glass of seltzer, water or fruity cocktail. Yum.
3. Chocolate Covered Strawberry Cubes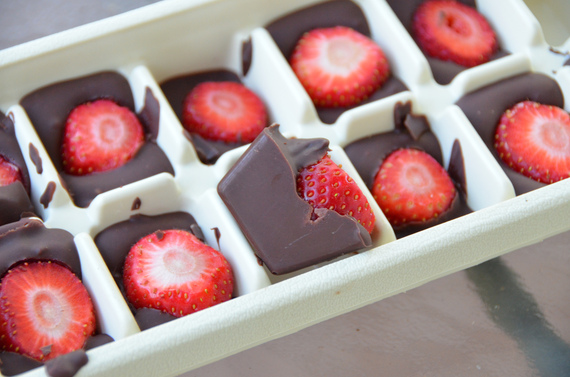 It's like strawberries dipped in chocolate fondue, but cooler (no pun intended). Eat them straight up, in hot chocolate, coffee, or a glass of milk.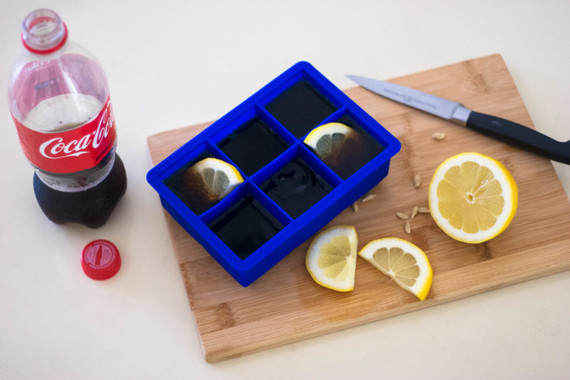 Summer's trashiest (and most evil) cocktail never gets old, so fill your tray 1/2 with Coca-Cola and 1/4 with fresh lemon juice. Finish them off with a splash of gin, rum, tequila and vodka (but not a lot, or they won't freeze). Add a slice of lemon to jazz it up and keep those LIT's going all day long.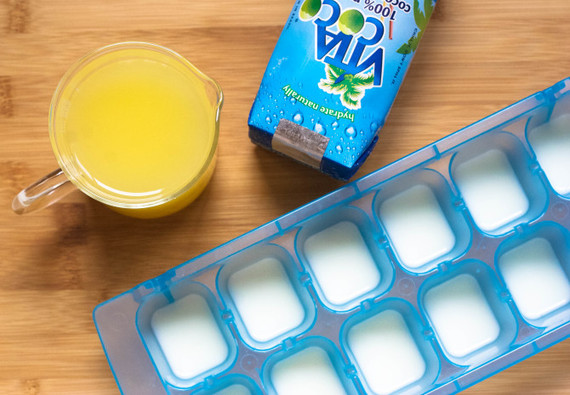 If you're feelin' tropical and want to make yourself a piña colada, shake it up with these cubes. Use the same layering technique as you would for the white russians (or just make half with pineapple juice and half with coconut milk if you're feeling lazy). Be sure to mix a little bit of rum with the pineapple juice - you can't forget the alcohol, obviously.