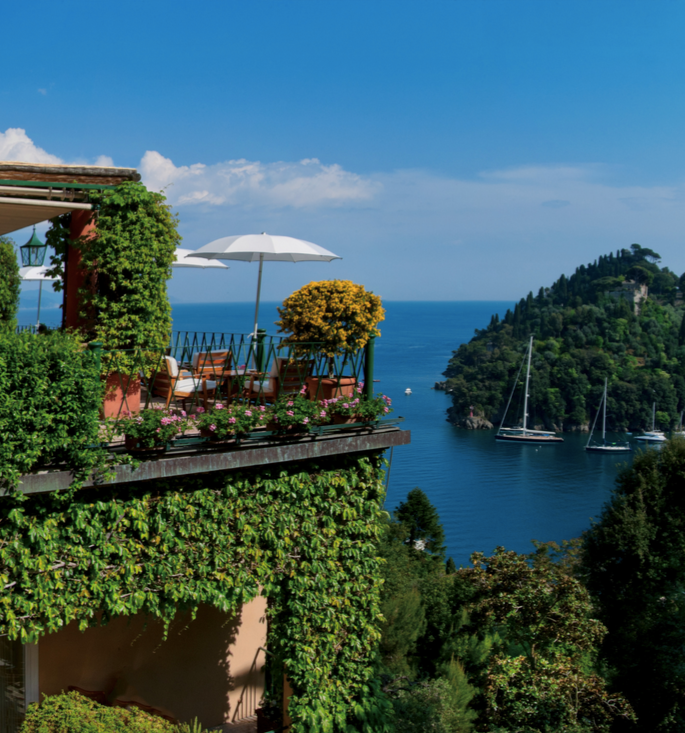 TREMEZZINA, LAKE COMO: A ROOM WITH A VIEW
Having just celebrated 105 years, the Grand Hotel Tremezzo gotits start as a luxury stop on the Grand Tour. It has maintained a suite dedicated to Greta Garbo, who stayed there and who recalled the hotel as "that happy, sunny place" in the 1932 film, Grand Hotel. Carefully restored, the hotel features large luxurious halls and fabulous lakeside suites (grandhoteltremezzo.com).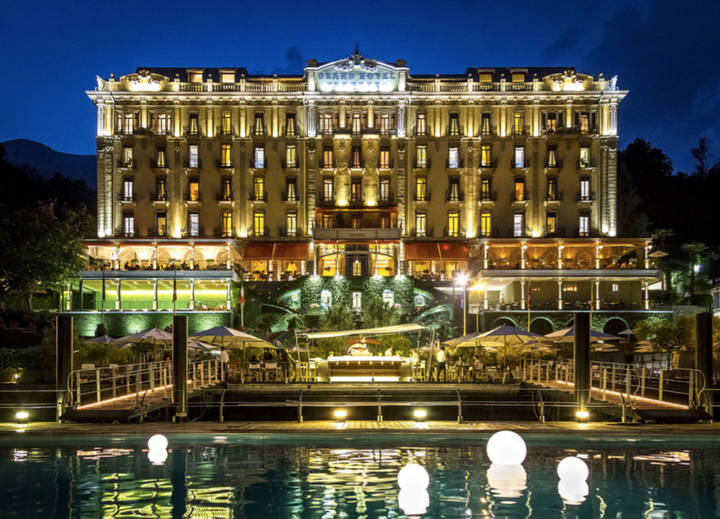 VENICE LIDO: ART NOUVEAU NIGHTS
The Grande Albergo Ausonia & Hungaria on the Venice Lido has the largest multicolored majolica facade in Europe, a masterpiece of Italian Art Nouveau, by Luigi Fabris. Its three floors have been masterfully renovated with parquet floors, frescoes and original furniture from the early twentieth century (hungaria.it).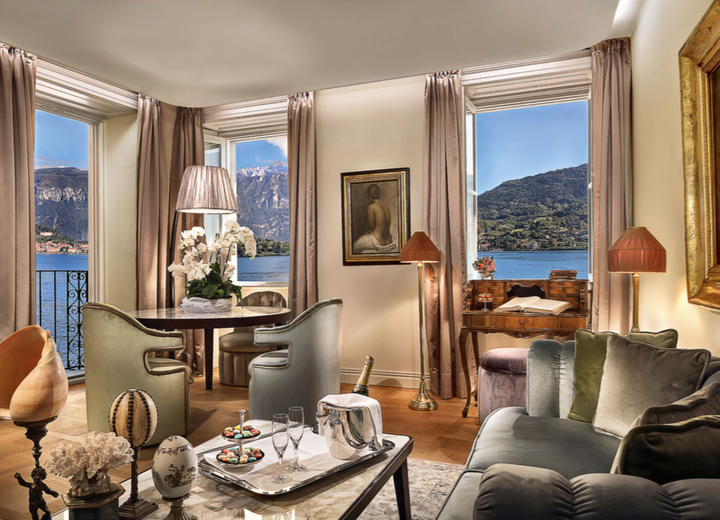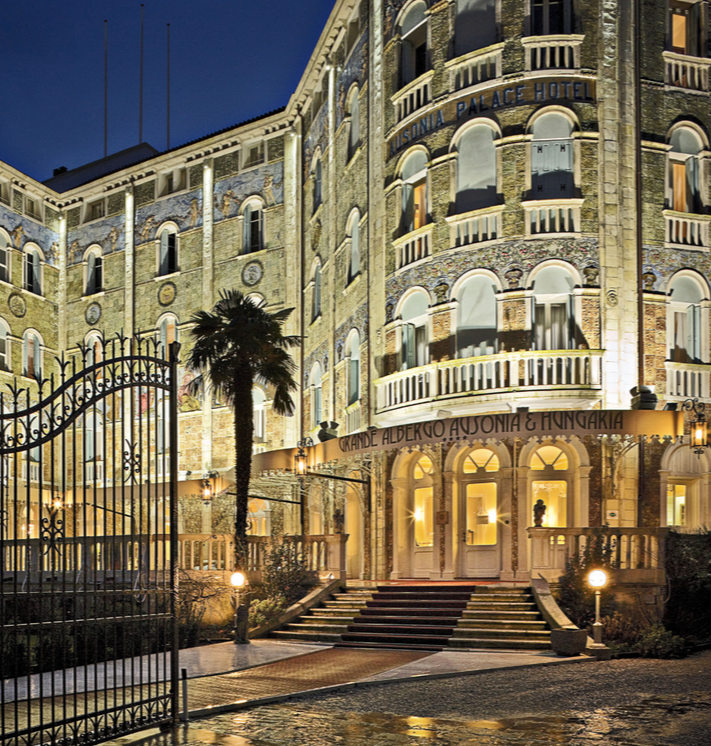 PORTOFINO: A ROMANTIC GETAWAY
The Belmond Splendido, facing the bay of Portofino, has been the backdrop for some of the most celebrated love stories of the twentieth century, like those between Humphrey Bogart and Lauren Bacall, and Ingrid Bergman and Roberto Rossellini, who adored having lunch on the romantic terrace (belmond.com).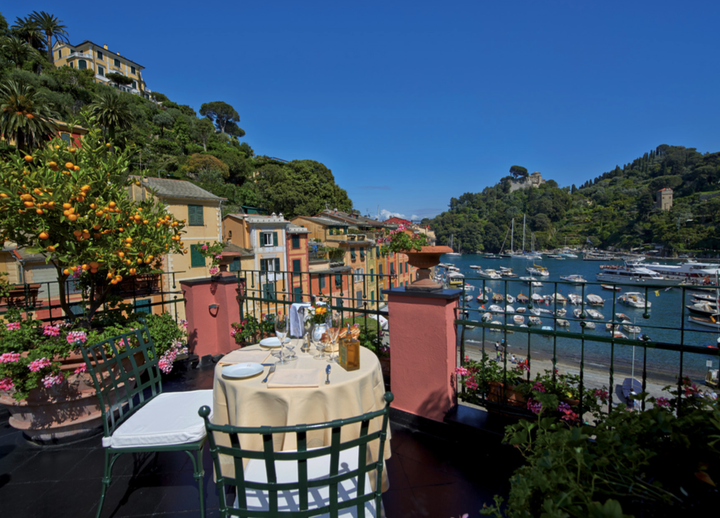 ROME: TO THE TUNE OF CLASSICAL MUSIC
From 1865 until today, more than a few musicians, like Mascagni, Puccini, Verdi and Maestro Riccardo Muti, have loved this hotel and slept in its rooms. In fact, it is next to the Teatro dell'Opera. It was once connected by an internal passageway that today crosses the garden. It is rich in atmosphere and appeal, with Empire-style furnishings (hotelquirinale.it).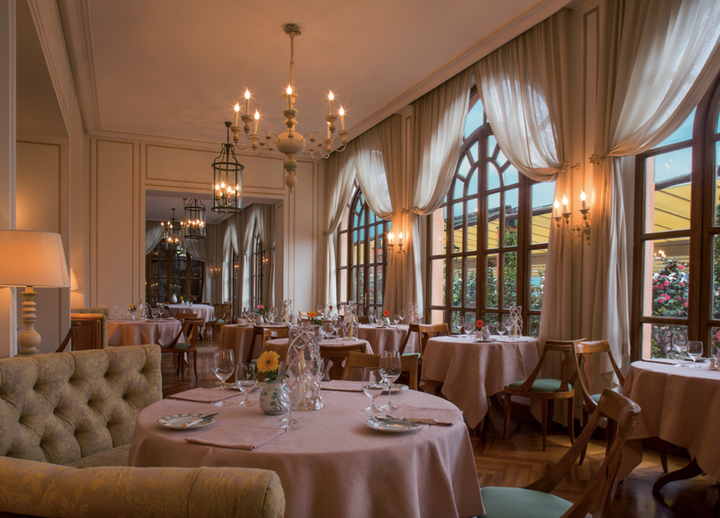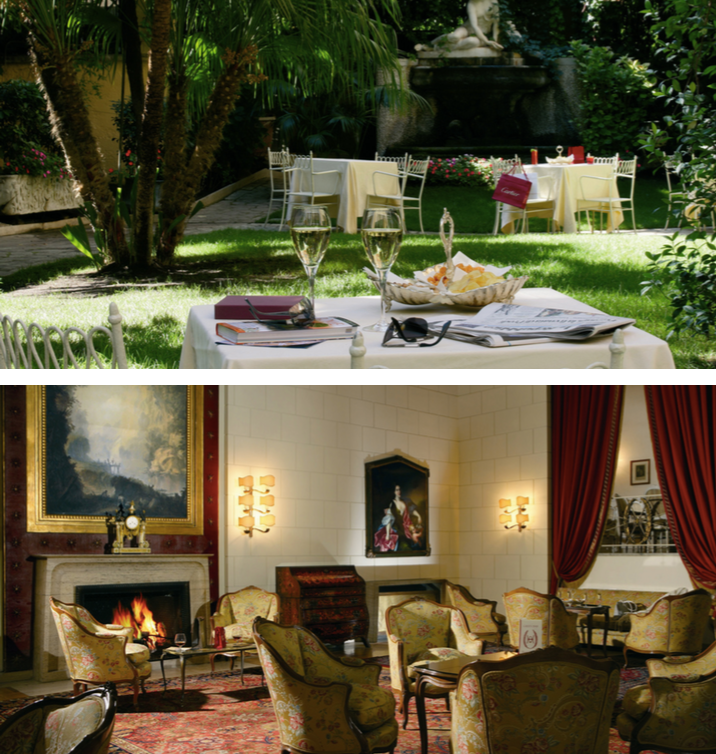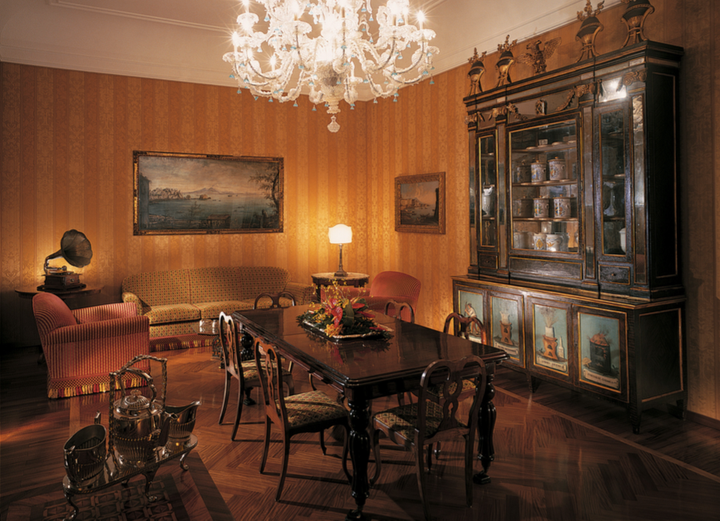 NAPLES: THE SCENT OF THE SEA
The Grand Hotel Vesuvio, since 1882, was commissioned by Belgian financier Oscar du Mesnil, who was mesmerized by the city during a vacation there. He decided to build a hotel along the waterfront that would be as beautiful as Naples. It has hosted VIPs, royalty, heads of state and, in suite number 531, Enrico Caruso, the renowned tenor who lived out the end of his life in this "Neapolitan home" and to whom the restaurant is dedicated (vesuvio. it).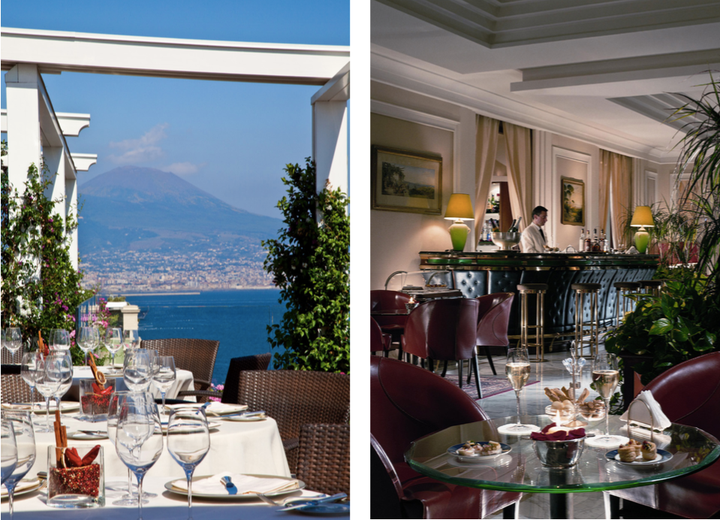 PALERMO: PURE HISTORY
The enchanting interior of the Grand Hotel Villa Igiea is full of frescoes, works of art and design pieces like Caraffa lamps, Florio ceramics and wrought iron by Salvatore Martorella. The villa, renovated in the late nineteenth century by the prominent architect Ernesto Basile, is set in a park by the sea. It has hosted Kaiser Wilhelm II, a Russian czar and England's Edward VII (villa-igiea.com).