It's 2015, folks, and we are of the firm belief that wedding traditions should be optional.
That means your bridal party should be made up of anyone you damn well please -- no matter their gender. Whether you're a bride with a bunch of guy BFFs or a groom who's close with his sister, there's no good reason your favorite people shouldn't be standing up there with you on the big day.
Below we've rounded up 14 photos of mixed gender bridal parties that bucked tradition in style.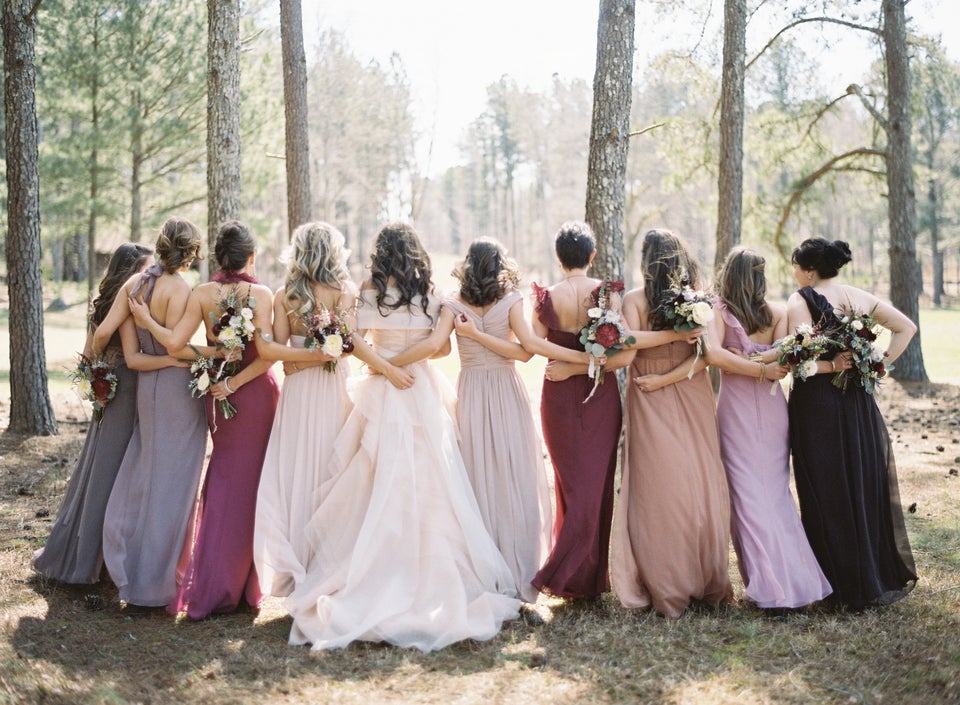 Mismatched Bridesmaids Dresses
Related