A photographer captured a series of images featuring closeted transgender soldiers back in 2013 that feel especially striking four years later.
Trump explained that he had a "consultation with [his] generals and military experts," and cited "medical costs and disruption" as the reason why he made the decision.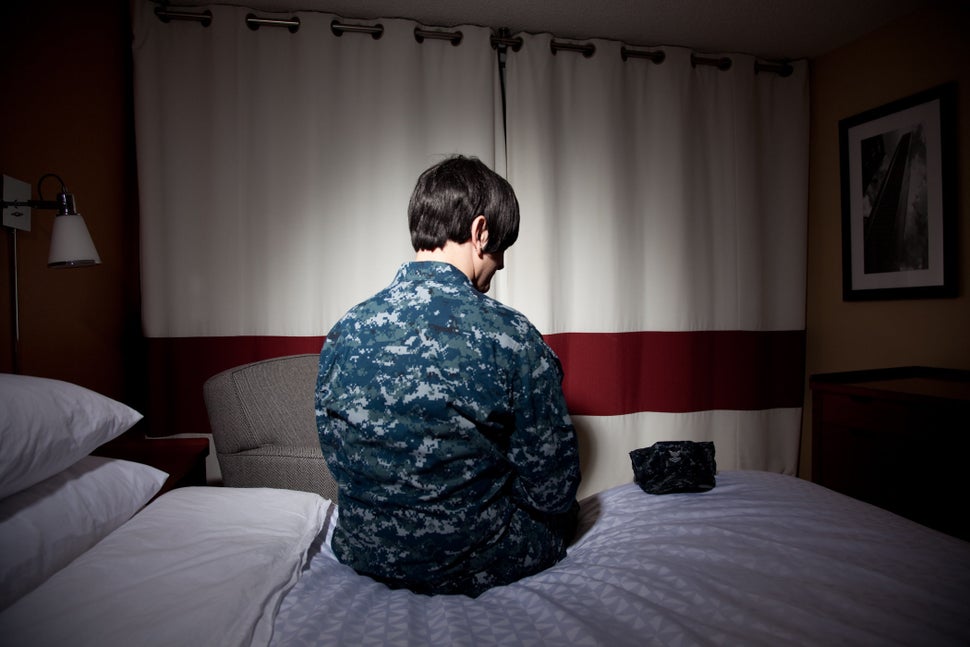 And it certainly didn't mean that the stigma of being trans in the military would go away over night. 
Jeff Sheng, an American artist and photographer whose work focuses on contemporary LGBT rights movement, began photographing military service members in 2013, when trans individuals were still forced to be closeted.
 Sheng snapped their portraits in the hopes that he would eventually be able to photograph his subjects again, revealing their identities.
"My hope was that they would eventually be fully accepted in the military and allowed to openly serve like those that are lesbian, gay and bisexual," Sheng said.
Instead, the person holding our nation's highest office has perpetuated brutally dangerous myths about trans service members, and therefore trans people at large. While these photos once represented forced shame, today, you might look at these images and see symbols of bravery, of patriotism, of heroism.
This is what it looks like to be transgender in the military when showing your face can come with dire consequences.
*The titles for the photographs were created and approved by the service members: some are their actual names and locations while in other cases they are pseudonyms and not the actual location of the photo shoot.
REAL LIFE. REAL NEWS. REAL VOICES.
Help us tell more of the stories that matter from voices that too often remain unheard.