A 14-pound baby may just be America's heaviest for 2013.
Joel Brandon Jr., nicknamed J.J., was born on May 9 by cesarean section at Timpanogos Regional Hospital in Orem, Utah. He weighed 14 pounds exactly and was 22 inches long at birth.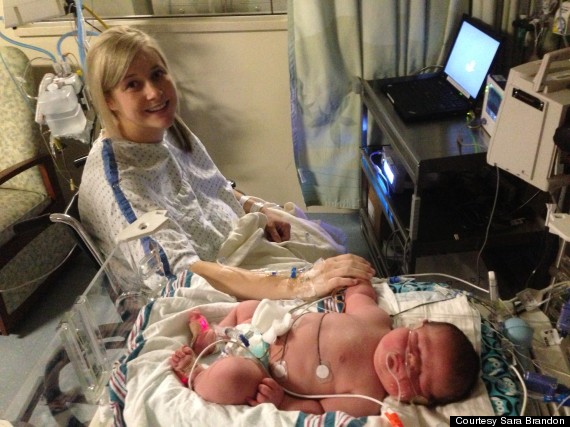 "My last ultrasound showed that he was going to be around 11 pounds," J.J.'s mom, Sara Brandon, told The Huffington Post over the phone Wednesday. "So when he came out and he was 14, I think everyone in the whole room -- even the doctors -- was so surprised."
"We've kind of been watching and waiting to see if there is a baby who is bigger, because he might be the biggest of the year," Brandon told KSL of her big bundle of joy.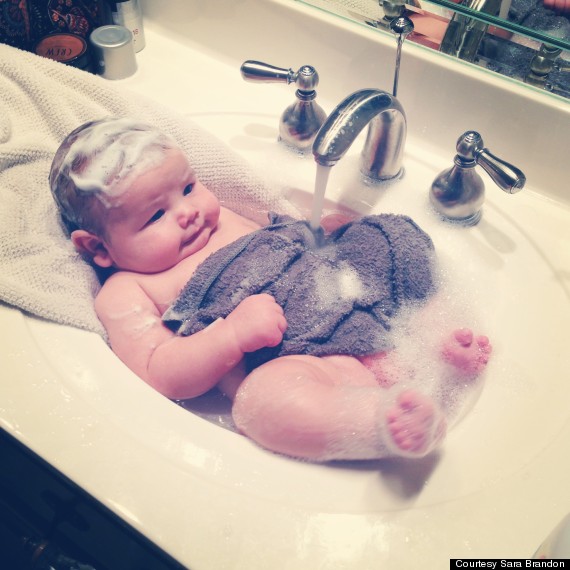 Because of his size, Brandon says that J.J.'s birth was quite tricky.
"Since they knew he was going to be a big baby, I had two doctors delivering him instead of just one," she explained to the HuffPost. "They said that they had to use some maneuvering for shoulder dystocia that they normally only use in vaginal births -- in other words, he was so big and crammed in there that they had a hard time getting him out."
Born at 38.5 weeks, J.J. suffered respiratory problems and was "blue and floppy" when he was delivered, his mom says. He had to spend his first week and a half of life in the Neonatal Intensive Care Unit.
Fortunately, J.J. recovered and has been pink and strong ever since.
"He's super healthy and happy now, he's just a really big guy," his mom said.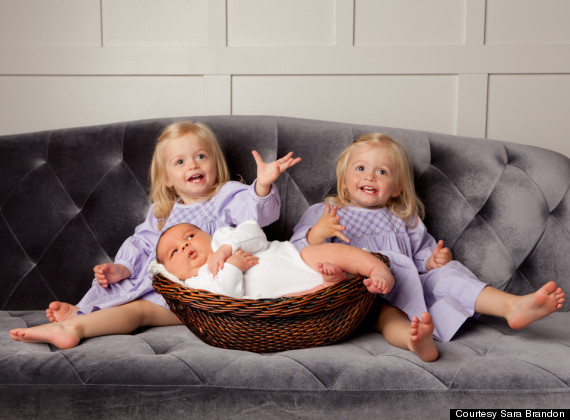 At his last check-up, J.J.'s pediatrician told his parents that he's in the 150th percentile for height and weight in his age group. Brandon says J.J.'s so large that his diapers are the same size as those of his 2-year-old identical twin sisters.
"This big bubba melts my heart," the happy mom said of her baby. "I love him more than I ever imagined I could love a sweet baby boy. He is my squishy cuddle bug."
Though babies weighing 14 pounds or more are still a rarity, experts say that heavier babies have been on the rise in recent years. Citing a report from medical journal Lancet, NBC News wrote in August that there's been a "15 percent to 25 percent increase in babies weighing 8 pounds, 13 ounces or more (or 4,000 grams, the weight where a baby is considered oversized) in the past two to three decades in developed countries."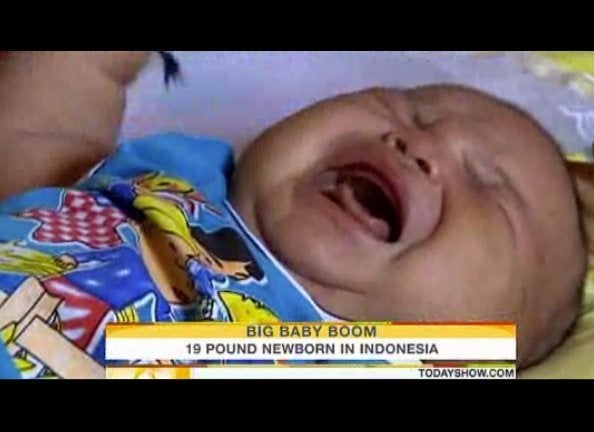 Heaviest Babies
Popular in the Community