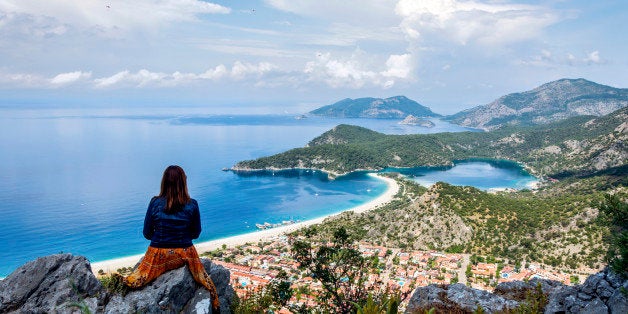 This is a year for unique travel experiences. 69% of travelers are planning to try something new in 2016, and many of these trips will be solo adventures. Some of my most memorable trips have been those furthest off the beaten track (I have high hopes for my trip to Greenland this month), and I'm confident that you also like to escape the crowd.
While setting your own agenda is a super way to approach travel, I think a common misconception is that booking a tour or activity is incompatible with this. I'm not talking about group package tours here (although maybe they're your thing), but rather a short and authentic guided tour of a place by bike or on foot.
If you've never really given tours a chance, or you've forgotten their value, here are a few perks of the humble tour to consider for your next trip.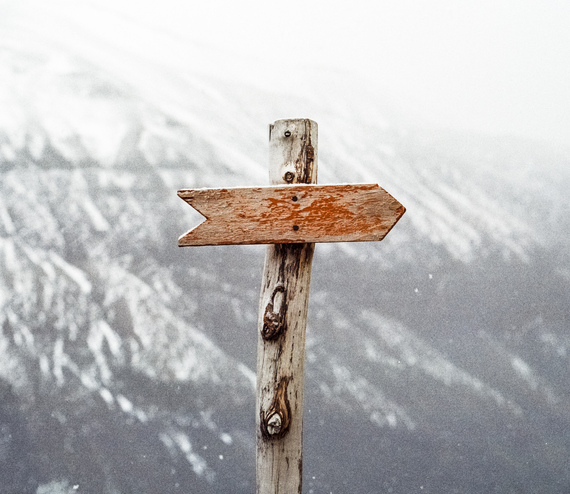 1. The best guides are full of knowledge

I've met some very smart tour guides, each of whom had a level of knowledge you couldn't possible squeeze in a guidebook. As a complete fiend for facts, one of my favourite travel moments was exploring Berlin with an enthusiastic postgrad student of modern German history. If you want to understand a city, you should find the expert: more often than not, a local guide.
2. They are friendly and charismatic, too

The best tour guides strike a balance between being knowledgeable and charismatic, and it's not uncommon for a guide to go out of their way to give you a great impression of their city. When I was in Denmark, Mike from Bike Copenhagen with Mike thought I looked hungry and walked me to Torvehallerne, the popular food market, after my tour. If you've had a bad experience with an uninspiring or unfriendly tour guide before, don't make that your last tour.
3. You can meet fascinating fellow travellers
I've found that the majority of people you meet on a tour will be solo travellers. If you get chatting, it's amazing how many connections you make or interesting stories you share. After a tour, it's not uncommon to sit down for lunch and get to know a new and exciting person. Alternatively, if you meet someone in your hostel, why not invite them on a tour with you? This was how I ended up on the brilliant Viking Biking tour in Oslo with a girl from Asturias, Spain last summer.
"Perhaps travel cannot prevent bigotry, but by demonstrating that all peoples cry, laugh, eat, worry, and die, it can introduce the idea that if we try and understand each other, we may even become friends." - Maya Angelou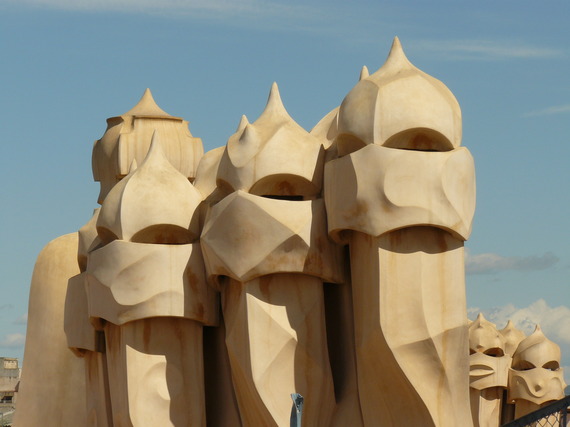 4. Most cities run a free walking tour
It's common for a city to have a free walking tour, so there's no need to worry about cost. Saying that, it's common practice is to tip what you think the tour was worth. I've always tipped, because I've always had experiences worth paying for. On each tour I got to know a city, enjoyed the guide's anecdotes, and left with a heap of enthusiasm.
5. You're supporting an entrepreneur's business

I also tip because I like supporting small businesses, and a tour is generally someone's business - not just their hobby. The more tips they get, the more chance they have of growing their business and giving more people a unique insight into their city.
6. It's only a couple of hours of your trip

If you weigh up the duration of a tour and the value you get from it, it's a pretty worthwhile time investment. Unless your trip is very short-term, a two to three hour tour is barely any time at all, really. You might be confident you could spend the time in a more worthwhile way on your own, but if not, give a tour a try.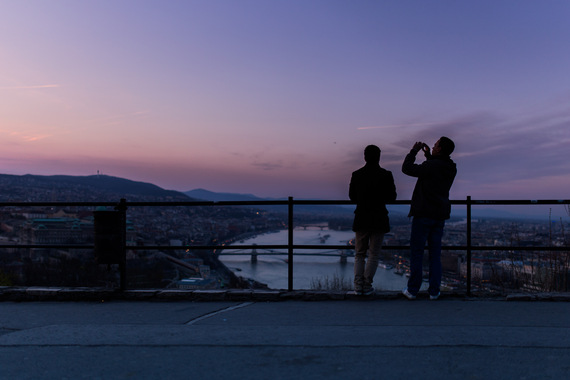 7. Your tour guide can motivate you to travel more

Tour guides can have the most inspiring stories and histories. They tend to be well-travelled folk, and when you're planning your next travel plan or even career move you might well think back to their inspiring stories of being on the road themselves.
8. It takes the pressure off you making plans

While some of us are pro travel planners, we all have a few lapses. If you don't have time to plan your own five-star itinerary for seeing the highlights of a city, booking a tour can do it all for you. And with more tour companies offering online booking, it's simpler than ever to do so. Now in 2016, the top-rated tours should even let you book on your mobile.
9. It will inspire you to explore the destination further

A tour merely hints at all the hidden gems that you can come back to. If something or somewhere piques your interest, there's nothing stopping you from going back on your own to explore further.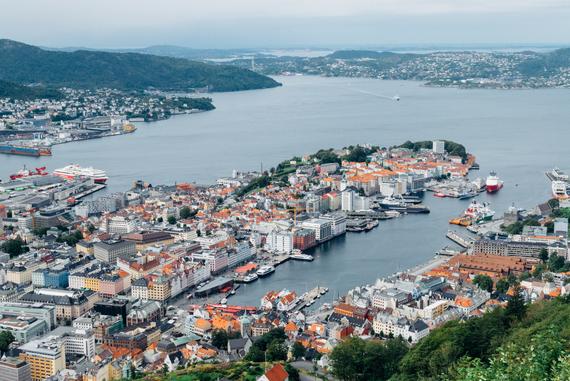 10. You'll feel a sense of accomplishment

There's nothing wrong with a relaxed (read: lazy) style of travelling, but it's good to get out there and make some memories. Whether you set off on an adventure on your own or with a guide, you're sure to end the day feeling you've accomplished something.
11. Tours come with ample photo opportunities
Bring along your camera and fill your SD card. You'll also have the added bonus of a fellow tour participant on-hand to take a photo of you in action.
"Travel becomes a strategy for accumulating photographs." - Susan Sontag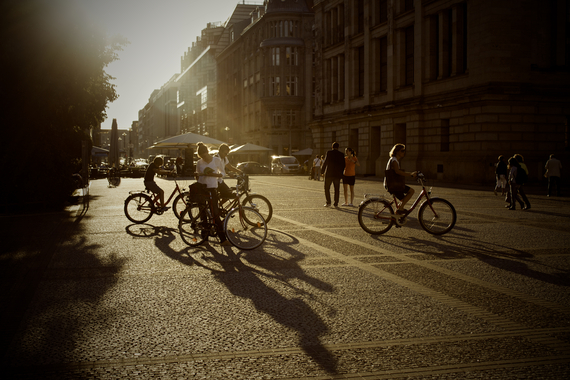 12. You'll have more memories of your trip because of it

It seems obvious, but having more experiences equals having more memories. If you're lying on a beach every day for a week, that's the memory you retain. The more you stray from a routine, even if it's just on a seven-day trip, the more memories you can play back in your mind (this is linked to the science of time perception). Shake up your routine, do things differently; both at home and abroad.
"Without new experiences, something inside of us sleeps. The sleeper must awaken." - Frank Herbert
If you want to find out more about a region's culture, food, history, or heritage, book a tour and ask someone who lives there and specializes in sharing that knowledge. Here in Interlaken we have a brilliant Food and Culture Tour, featuring an authentic visit to a local Swiss dairy farm. This was an ideal way to see the town when I first moved here.
14. You can seek out recommendations for what to do on your own

Let's be clear: if you visit a city, book a walking tour and do nothing independently, you'll miss out on so much. Many of the wonders of travel are found in wandering.
Use the tour as a foundation for stocking up on personalized recommendations of what to do on your own, whether you ask your guide or your tour pals, and make it part of your own adventure.
Support HuffPost
A No-B.S. Guide To Life
Related
Popular in the Community