GARLAND JEFFREYS' "WAITING FOR THE MAN" PREMIERE/EXCLUSIVE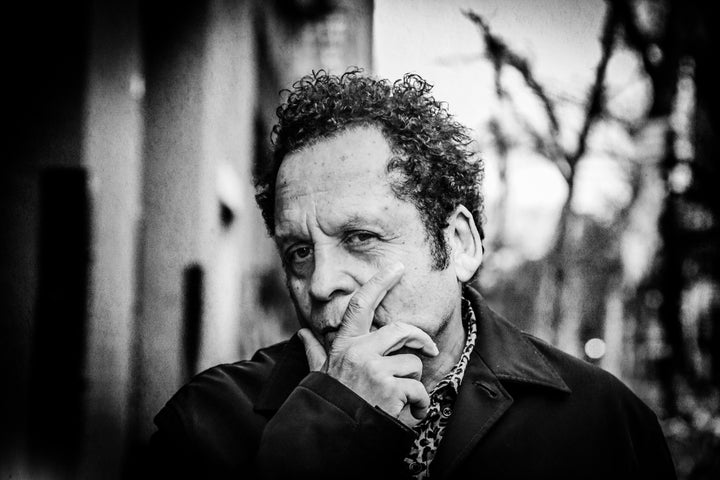 On April 28th, Garland Jeffreys will release a new album, 14 Steps To Harlem. Jeffreys continues making socially conscious rock 'n' roll, as heard in this exclusive/premiere, his cover of The Velvet Underground's "Waiting For The Man."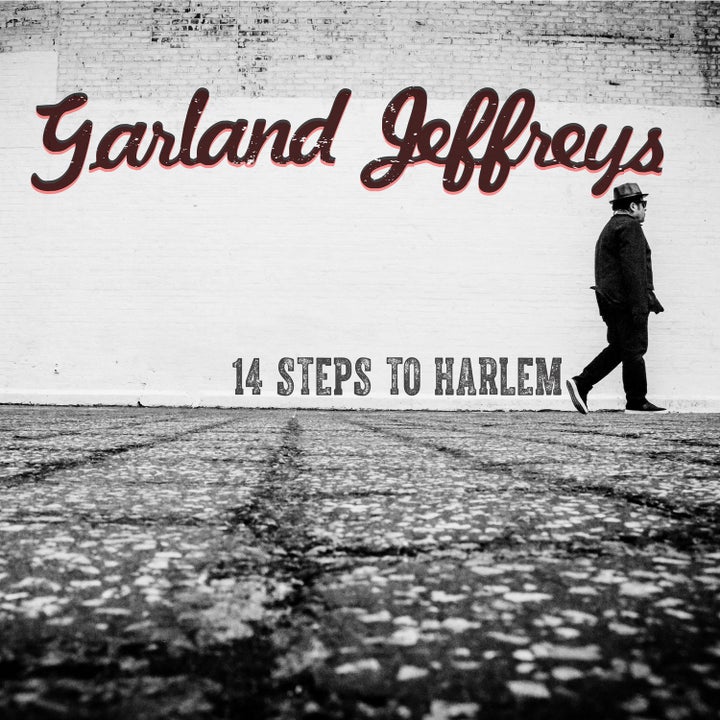 A Conversation with Garland Jeffreys
Mike Ragogna: Garland, your new album 14 Steps To Harlem features your cover of The Velvet Underground's "Waiting For The Man," premiering today. You were friends with Lou Reed going back to your days together at Syracuse University, so I'm assuming you recorded it as a tribute to him. But why did you record that song in particular and were you ever concerned that you might get grief from comparison with the original version?
Garland Jeffreys: I didn't even think about getting grief until you said it! I've done covers over the course of my career—"96 Tears" and "What Does It Take" for example—and I always try to be as respectful as I can of the artist who did the original. The recording of "Waiting For The Man" evolved out of doing the song live. The band and I have really enjoyed playing it over the last couple of years and it just felt natural to record it. Overall, I think I've given the song my feel, my vocal sensibility and swing, and I have a feeling Lou would have dug it. It feels like a "tribute" somewhat after the fact rather than having been a focused intention in the recording.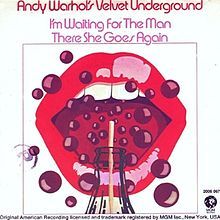 MR: Did you discover anything about the song itself when you recorded it, maybe yet another interpretation or deeper meaning that wasn't as obvious in its original framing? Through the production, what were you trying to achieve?
GJ: More than a deeper meaning, I discovered the narrative of it, how it so richly describes the journey to get to the end goal! Also an appreciation of the visual detail in the song, especially in the lines "Here he comes, all dressed in black / PR shoes and a big straw hat"—very concise and direct but vaguely menacing. We did it in one take, much the way we do it live, and used a kind of honky-tonk piano sound [Charly Roth] and the down and dirty Stratocaster [Mark Bosch] to give it the funk.
MR: What other boundary pushing did you attempt on 14 Steps To Harlem? What were the sessions like and do you feel the project affected your creativity going forward?
GJ: The sessions were a bit unusual for me. Some takes just flew along with ease and other times there was a lot of tinkering and even some frustration. Co-producer James Maddock encouraged me to do more of the "talking" and improvising in the vocal booth, especially on "14 Steps To Harlem" and "I'm A Dreamer." It was something of a boundary breaker to record "Time Goes Away" with my daughter Savannah since we'd never really given it much weight over the years but we knew the day would come. She's a fantastic singer songwriter herself. The song was somewhat fragmentary beforehand but I love the vibe of it, the sadness and the almost nursery rhyme simplicity. Going forward, I think I've learned that I can go in with a song that's not entirely realized and come up with something not quite what I envisioned, but maybe even better. I learned more deeply that some songs are already complete even though imperfect and yet somehow, therefore, more true.
MR: Your albums tend to have a theme or unifying element. What is this album's mission?
GJ: The themes of some records only come forth when they're complete. This one has most of my usual preoccupations: the outrage over racial discrimination on "Colored Boy Said;" the love for my hometown and its incredible variety on "14 Steps To Harlem," "Reggae On Broadway" and "Waiting For the Man" are all New York City songs; the influence of family and the love for my wife on "Spanish Heart" and "Luna Park Love Theme"—also New York! So if there is a mission, it's just that I'm continuing to write and sing about the things that matter to me and hopefully to some other people too. Perseverance is the be all and end all.
MR: Beautiful. Back in February, you released a video for the album's title track. Having had as full a musical career as you've had, how do you approach creating and recording music these days versus when you started out?
GJ: Well, of course, it's different because Luna Park Records is my own label. I've been with nearly every major label over the last 45 years, and it's been great to control the process myself over the last three records. That said I still approach creating and recording the exact same way. I write on the acoustic guitar and record demos and ideas on cassettes and snippets of paper. Then it's time to cull through everything and separate the wheat from the chaff. Very laborious and my wife and manager Claire is a huge help with that process. A couple of these songs were laid down on cassette just once and we had to really honor that iteration and try to coax more from it. Others had many variations and were more complete and we had to find the best feel to suit the song.
MR: You as the artist, what do you feel are some of your best accomplishments on 14 Steps To Harlem? And was this a more personal step forward considering some of the songs' topics?
GJ: I am proud of the record overall and consider it one of my best and very true to me at this point. I'm channeling my great love for Van Morrison in the phrasing of "Venus" and didn't even notice it until later. I also love the production on "When You Call My Name." James Maddock had a lot to do with that, making it very Brit synth. And of course I love the duet with Savannah and the generosity and sweetness of Laurie Anderson to play such soulful violin on the closing song.
MR: I hope you don't mind my asking but what was your reaction to Lou's passing and does it still affect you?
GJ: Naturally, I was deeply affected by it. When you've known someone that long it's hard to fathom the world without them in it. I had seen him not that long before he passed and he seemed especially grateful and hopeful and even on the rebound. I miss him. Laurie has kept his spirit and his legacy alive in countless ways, both public and private, and that's a lovely thing. All his friends miss him terribly. He was a force. I was especially happy that his archives went to Lincoln Center, here in his hometown.
MR: How are you enjoying New York these days and how do you think it's doing?
GJ: I will always love New York despite the way it seems to be losing itself at times to the world of money. It will always be the greatest city in the world for me. I can't ever criticize it with any real conviction! We were just on a tour in Europe and after a week I couldn't wait to get home and walk around the streets, chatting up the older ladies outside my building in Stuyvesant Town, getting a bagel, the newspaper from the corner store—these are the things I've been doing all my life and they never get old.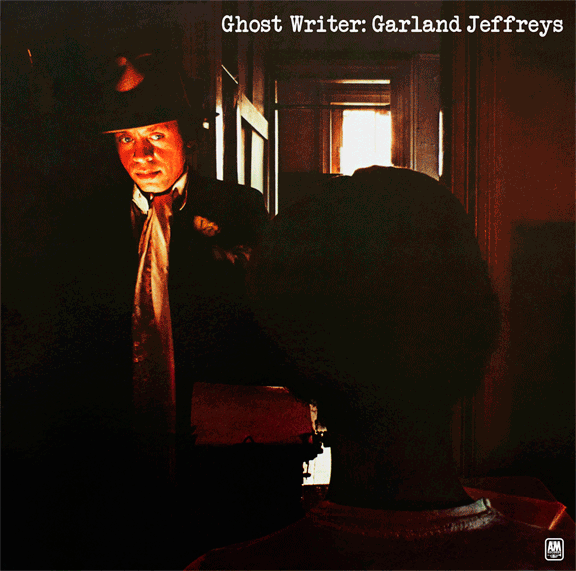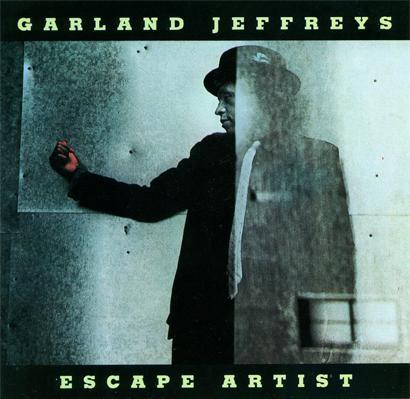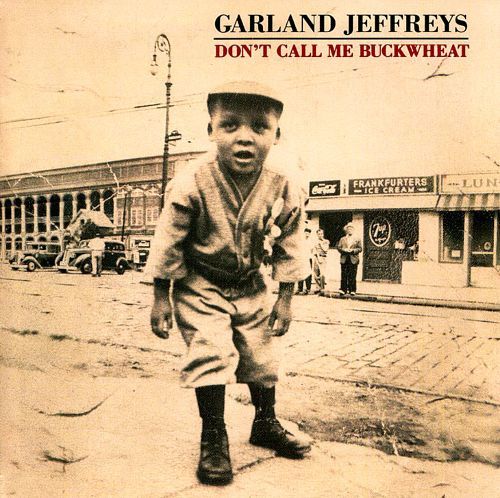 MR: Garland, your albums Ghost Writer, which earned you a Best New Artist nod from Rolling Stone, plus the Lou Reed/Rumour/E Street Band populated Escape Artist, and your socially-conscious Don't Call Me Buckwheat and other projects helped make you a critic's favorite. As the artist behind those projects, did that kind of reception affect how you approached projects, like adding extra pressure for even higher integrity or creative achievement on each project?
GJ: Interesting question. Before going into the studio, there is always doubt. But I'm not thinking about my reputation or how critics might or might not respond. I'm asking myself: is it good enough? Are the songs up to my standards? Do I still have what it takes? But despite those questions you just go in there and do it, and hope for the best. The only real pressure these days is time. As I say in the song "Time Goes Away," "...time goes away, till you don't have many, till you don't have any."
MR: What are your thoughts about some of your older projects? Do you have any personal favorites? And which recordings are you most proud of?
GJ: I am most connected to Ghost Writer, Escape Artist and Don't Call Me Buckwheat. I think they hold up amazingly well. I'm proud of all my work but I think these three are very strong.
MR: Are you ever tempted to revisit your Grinder's Switch approach to music?
GJ: If by that you mean a more acoustic, folky song, the answer is yes. Some people listen to that and my first album and have really liked the sound and see a side of me that didn't continue as I moved on. Food for thought.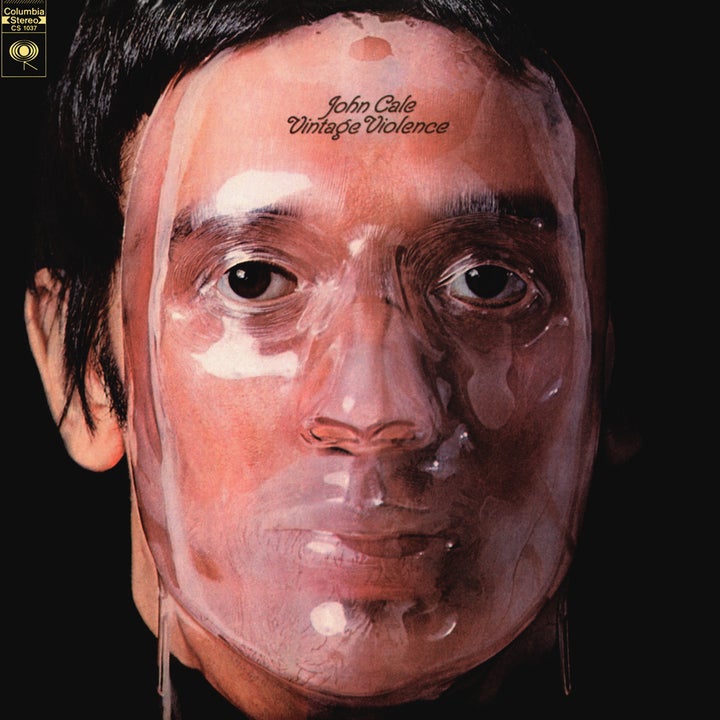 MR: You wrote a poem for your friend John Cale's Vintage Violence album that also included your song "Fairweather Friend." Is there a story behind how he reacted to the poem when he first read it? And what was your reaction to his cover of your original composition?
GJ: I can't remember his reaction. As a matter of fact, I want to connect with him again, so John, if you're out there—get in touch with me! I loved his cover of the song.
MR: What's your opinion about music coming from newer artists in 2017?
GJ: Mixed. Some is fantastic, some is pretentious, some has real heart and some has faux heart, a kind of forced folksiness that I don't like at all. I have been listening non-stop to Van Morrison's Keep Me Singing from 2016, so maybe that says it all. His singing on that record is just remarkable.
MR: Garland, what advice for you have for new artists?
GJ: Perform as much as possible, even when you think the gigs are crap or beneath you. Just go out and play all the time so you get better. You also never know who will be in the audience. Study performers you like and learn from them. What are they doing on stage? Is there something you can incorporate? Be nice to everyone, be humble, and appreciate your fans without being over the top. And lastly, no matter what some manager or label guy tells you, don't sell your publishing!
MR: What advice would you have given yourself when you were starting out?
GJ: Find a good, trustworthy manager who gets your music and hold on to them for dear life.
MR: What other creative ventures are you currently involved or hope to get to?
GJ: We are using PledgeMusic to raise money to make a feature documentary about me. Claire is directing it and we've got a fantastic executive producer coming on board. We've already done interviews with Harvey Keitel, Graham Parker, Laurie Anderson and the great writer David Hajdu and we're really excited to get focused on it now that the album is about to release.
MR: Are you comfortable with still being considered one of the great singer-songwriters and song interpreters of our time?
GJ: May I quote you on that?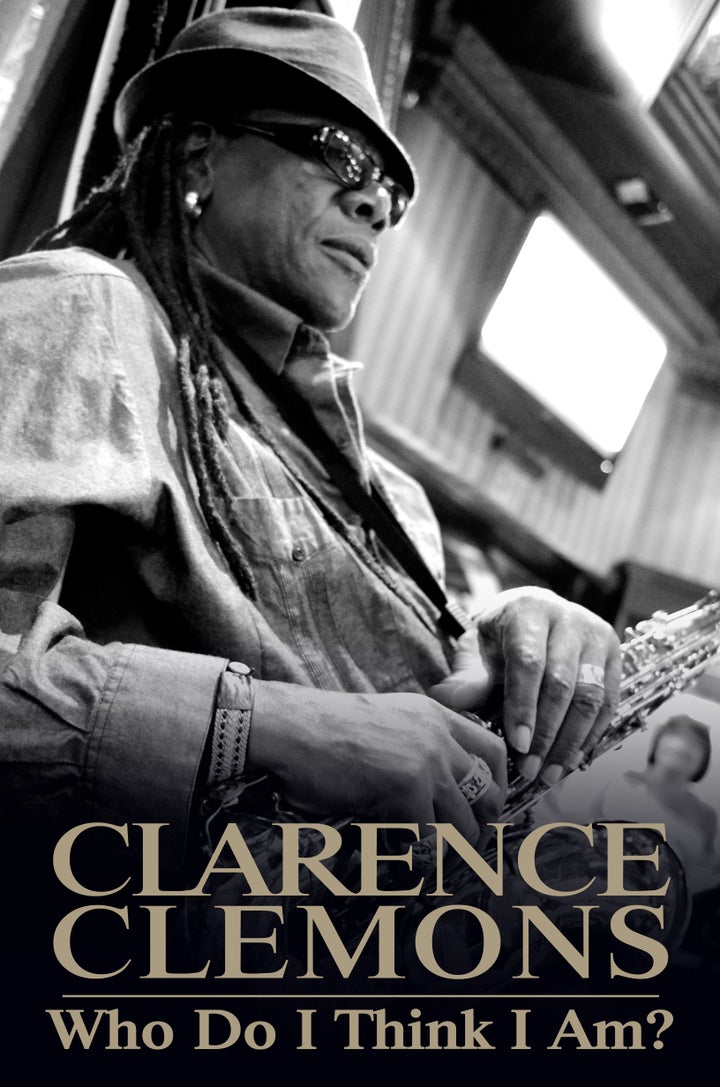 A Conversation with Virgil Films' Joe Amodei
Mike Ragogna: Joe, you're currently trying to raise funds on Idiegogo for a documentary about Bruce Springsteen's Big Man, Clarence Clemons. What inspired you to move ahead on such a project?
Joe Amodei: I have been a lover and follower of Bruce Springsteen and the E Street Band for most of my adult life. The music has been a constant companion through the good and the bad that life throws at you. To be able to work with any of these guys would be an honor so when I read about this film I contacted Nick Mead and the journey began.
MR: Did you ever meet him?
JA: Yes, in Asbury Park at the Garden State Film Festival where a shorter version of the film premiered to a standing ovation. Director Nick Mead introduced me and it was there that we decided to work together and add more footage and turn it into a feature length film.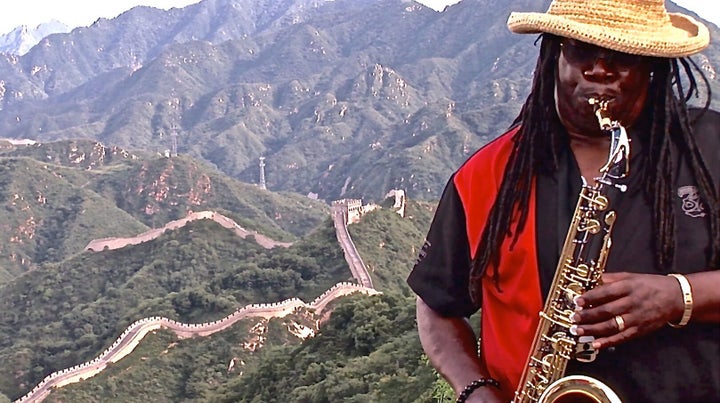 MR: How did Clarence's playing affect you? What was it about his creativity or how it fit in with the Bruce Springsteen paradigm?
JA: Clarence's sax had a power to it that I have never felt before or since. It had an incredible emotional tug to it and it matched perfectly with whatever Bruce was singing about.
MR: Is there an unknown story or two about Clarence that you discovered during your research that you can share?
JA: I did not know him long enough to tell any stories but the one thing that comes up in all of the interviews is his spirituality more than anything. That even overrode rock 'n' roll. People loved this guy.
MR: What are some of your favorite Clarence Clemons performances? Did you like his duet with Jackson Browne, "You're A Friend Of Mine"?
JA: Well, it always begins with "Jungleland" and then you go from there. I'm not sure if it was Clarence's favorite song but it was the one that fans identified him with. But his solos on lesser known songs like "Heart of Stone" and "Prove It All Night" blow me away even though I've heard them a million times. And let's not forget "Santa Claus Is Coming To Town." The Jackson Browne song is great too!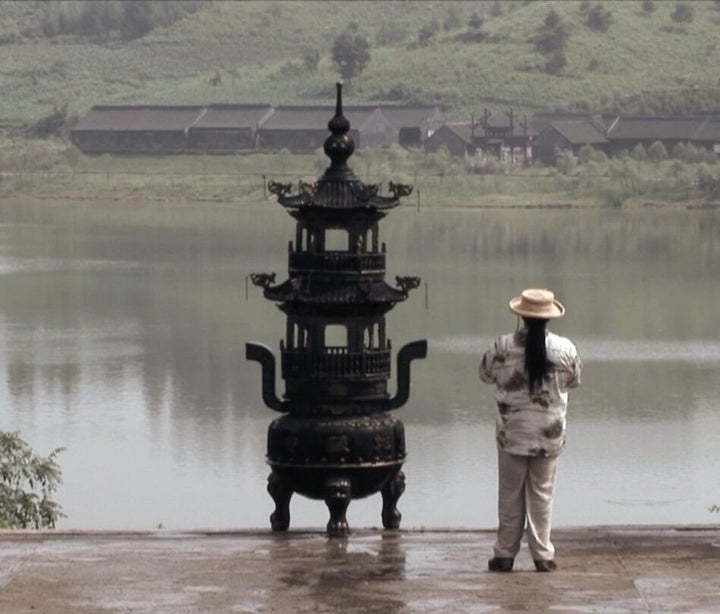 MR: In the world of pop or jazz sax players, where do you think he fit in?
JA: I think he could blow the horn as good as anyone.
MR: Have you gotten the thumbs up from the Bruce camp? Will he contribute either on camera anecdotes or some funding?
JA: We have been in contact with management as we would love to get Bruce to talk about Clarence but have not heard back yet.
MR: What's the history of Virgil Films and what are some of your other popular releases?
JA: This is my first producing gig along with Nick Mead who is also directing. My company Virgil Films has released a lot of great docs over the years including the Academy Award nominated Restrepo and SuperSize Me along with I Am Chris Farley, Glen Campbell I'll Be Me, Bridegroom and the ever popular Forks Over Knives.
MR: What's your own entertainment history?
JA: I started in the VHS days. Have always loved film and have worked for folks like Ted Turner, Scott Greenstein and Barry Diller before going my own way.
MR: Instead of going the investor route, you decided to try and fund the doc through Indiegogo. What is it about that crowd funding site that you like best and what's the plan on how funding will work?
JA: The folks at Indiegogo have been great. It's my first venture into doing this so ask me this question a month from now. But I like the flexibility of Indiegogo.
MR: What advice do you have for new or up and coming artists?
JA: Just to realize that nothing is easy and in fact is very hard to get made. Do not attempt if you do not have thick skin.
MR: What advice do you have for future filmmakers?
JA: Follow your dream and never give up buy learn the "business" of filmmaking and not just the creative part. How to get your film seen is just as important as actually making it.
MR: What important advice was given to you that either mattered or you passed on?
JA: Don't ever forget your friends and family. Life in this business can get crazy and take you away from them. But they are the only real things that exist. And always wash your hands after going to the bathroom.
MR: What will some future Virgil Films projects be?
JA: I Am Heath Ledger premiering at this week's Tribeca Film Festival is keeping us busy these days.
Popular in the Community