Over the years, many startup founders and leaders have gained notoriety in their own right. From Steve Jobs to Elon Musk, most celebrity entrepreneurs are known for their quirky characteristics, innovative ideas and an unconventional approach to business.
We asked 14 entrepreneurs from the Young Entrepreneur Council (YEC) which celebrity entrepreneur they would hire, if given the chance, and why. Below are their best answers.
A. Alexa Von Tobel

I authored a series of kids books to teach elementary-aged kids about money and Alexa -- CEO of LearnVest -- has revolutionized the way people look at and talk about money. She would be an invaluable asset. - Darrah Brustein, Network Under 40 / Finance Whiz Kids
A. Neil Patel

He may not grab headlines like Jack Dorsey or Sergey Brin, but Neil Patel is impressive for a number of reasons. The first is that, ignoring all of his successes, his work ethic is absolutely unbelievable. Between starting and running KISSmetrics and Quick Sprout, he also manages to write almost constantly. Beyond that, his ideas and understanding of marketing are ahead of the curve and inspiring. - Brian Honigman , BrianHonigman.com
A. Sara Blakely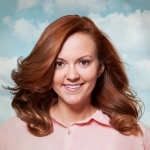 Billionaire Sara Blakely started Spanx with $5,000 and a lot of determination. We would love to have her join She Takes on the World Inc. because she is the epitome of what it means for a woman entrepreneur to think big and take on the world. She also uses her success to give back, and was the first female to sign the Gates/Buffett Giving Pledge, committing at least half of her wealth to charity. - Natalie MacNeil , She Takes on the World
A. Sarah Lacy

We work with hundreds of editors at online publications and we're constantly working to better understand where the publishing world is headed. Sarah Lacy is the founder and editor-in-chief of PandoDaily. Being an entrepreneur and editor gives her the best skill set to add value to our team. She's also intelligent, outspoken and I'm simply a big fan of her work. - Kelsey Meyer , Influence & Co.
A. Elon Musk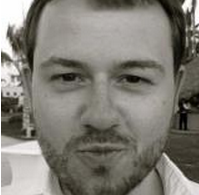 He is one of the biggest and least limited thinkers in business. He has the lack of boundaries of a child combined with the intellect of a genius. He would immediately see my businesses in the largest context possible and whatever advice he would give would likely be some of the most valuable possible. -Brennan White , Cortex
A. Gary Vaynerchuk

Gary Vaynerchuk is a rockstar. He is an incredible inspiration, as well as a marketing genius, renowned in the field. Gary's ability to see trends far before they hit the market would definitely work well in growing our existing strategies. - Joe Apfelbaum , Ajax Union
A. Tony Hsieh

If you asked me if it was possible to start a business in a highly commoditized industry, offer a better-than-risk-free guarantee, refuse to compete on price and blaze a path to a billion dollars, I would have thought they were crazy. Yet, Tony Hsieh -- CEO of Zappos -- did just that. Tony's created a culture of innovation and inspiration that has the potential to radically add value to any business. - Charles Gaudet , Predictable Profits
A. Richard Branson

He would bring spontaneous creativity to the company and I'd imagine that his personality would inspire those around him through a fun working environment. Things get done when motivation is high and nothing provides this motivation more than happy employees that enjoy their jobs. Lastly, his influence on the brand would add a touch of unique personality, something consumers can resonate with. - Andy Karuza , SpotSurvey
A. Derek Jeter

Jeter is a leader, a coach and also an entrepreneur. I heard him speak at a tech conference recently and he really impressed me as a thoughtful person who understands the benefits of hard work, a competitive spirit and fierce drive to succeed. He now is focusing on business projects in his post-Yankees career. I think he's the ultimate addition to any team. - Ryan Buckley , Scripted, Inc.
A. Tony Robbins

Tony Robbins is a results-driven personal and professional development super hero. I'd love to leverage Tony's insights into business and psychology to help support my goal to help millions of small businesses throughout the United States. Like Tony, I am outcome driven and my goal is to help small businesses and entrepreneurs leverage the Internet to compete and succeed. - Kristopher Jones , LSEO.com
A. Ben Kaufman

Ben Kaufman, Founder and CEO of Quirky, takes ideas that might have taken years to get into consumers' hands in a traditional development model and gets them ready for sale in a few months. Ben's open and inclusive product development ethos is the key to leveraging our connected world and creating innovative services and products that consumers actually want -- I'd hire him in a minute! - Erica Dhawan , Cotential
A. Andrew Shue

Changed by fatherhood and inspired by his wife and the women he surrounded himself with, Andrew Shue (formerly a Melrose Place star) created a support system for moms across the nation with his social media site, CafeMom.com. Today that site is ranked among comScore's top 50 web properties and is providing thousands of moms with a place to share and support one another. - Mark Salamon , Gold Crest Care Center
A. Simon Sinek

I'm not sure what qualifies someone as a celebrity these days, but we would welcome Simon Sinek with open arms. He has an acute understanding of human behavior and a genuine desire to advance society. I could do a million things with those two qualities alone. - Dawn Strobel , Go By Truck
A. Tim Ferriss

Let's face it, this dude is a rockstar. Not only is he polished, humble and honest, but has the smarts from many different areas to add intense value to the business. What can I say, I'm a fanboy. - Chris Brisson , Call Loop
These answers are provided by the Young Entrepreneur Council (YEC) , an invite-only organization comprised of the world's most promising young entrepreneurs. In partnership with Citi, YEC recently launched StartupCollective , a free virtual mentorship program that helps millions of entrepreneurs start and grow businesses.
Calling all HuffPost superfans!
Sign up for membership to become a founding member and help shape HuffPost's next chapter