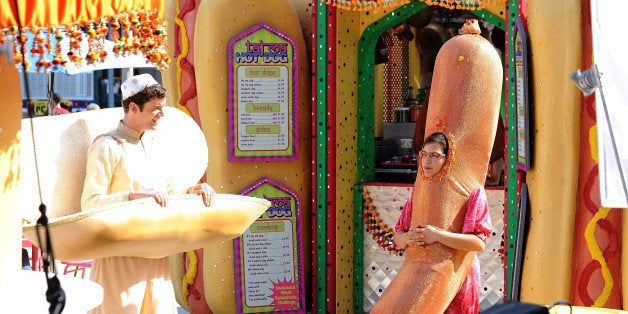 Basically the list boils down to three things: Aussies use several words differently (thongs, entrée, partner), we love coffee, and we don't drink as heavily as our boozy reputation would have you believe (slander!).
It got me thinking; as someone in the reverse position -- an Australian who moved to the U.S. 12 months ago -- is there any advice I wish I'd had before taking on the land of stars and stripes? If I could, what intel would I give myself as I disembarked at JFK a year ago? Here are some of the lessons I've learnt while finding my way in New York City.
Don't Start Saying 'Super' or 'Literally' in Every Sentence
It's tempting. Because literally everyone does and they're super catchy words. But try to resist.
Americans Work Super Hard
Oops. Sorry. As I was saying, Americans have a phenomenal work ethic. It's considered to be a vital character trait. They're also heavily into "face time" (no, not the iPhone app, but being seen to be putting in long hours in the office), and they're always plugged in. Get ready to write and receive more emails than you ever thought possible.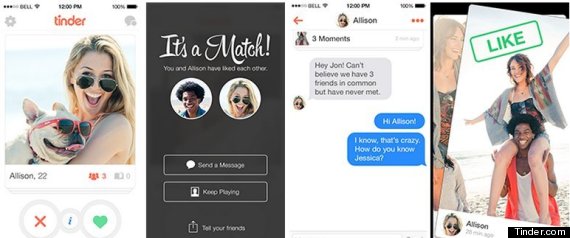 It's the Dating Capital of the World
NYC is known as the theater, finance and crazy person capital of the world. But anyone who lives here will tell you where it really excels is matchmaking. A large pool of unattached 20- and 30-somethings, Type-A personalities and indefatigable optimism conflate to make it a dater's paradise. Everyone is online. My male Australian friends claim their accents make them virtually irresistible commodities. It's also great if you're in a relationship -- hearing about the dating escapades of your friends is even better than having to endure them first hand.

Yes, Tipping Is Compulsory, Even for Average Service
There's one question you'll inevitably be asked by other Aussies living in NYC: how much does tipping suck? It may be a pain initially, but it's an integral part of the economy and no amount of bloviating is going to change it. It's also largely responsible for the great service, so take the good with the bad.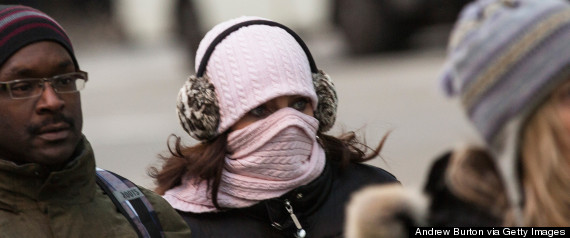 It could be because I've only experienced one, and it incorporated two words that should never go together: polar vortex. But my advice would be to invoke the Scout's motto and be prepared. Invest everything you have in the warmest coat you can find. If you have any money left over, book a a beach holiday to the Caribbean or Florida or basically anywhere that has a glimmer of Vitamin D for February. It'll get you over the line just when you think you can't take another day of sub-zero temperatures, especially when your Facebook feed is full of friends frolicking at Bondi during the Australian summer. Once you've got that sorted, enjoy the novelty and elegant beauty of a city draped in snow.
The Summers Are Party Central
The best thing about a seemingly endless winter is watching New York erupt into life and color when summer arrives. There are countless festivals, art exhibits, free concerts, kayaking expeditions and roof top parties to experience. There's a vibe that's almost impossible to describe.

The Drinks Are STRONG
In Australia, alcohol is expensive and liquor laws are strict, meaning drinks are precisely poured and relatively weak. New York is a whole different story. Mixed drinks here are so potent it's easy to sit down for a few quiet vodka tonics and next thing you know, it's 2 a.m. and you're demanding karaoke while scoffing a pizza in the street before making your way home to a spinning bed wondering where it all went wrong. Beware the free pours, and pace yourself.
Make Friends With Someone Who Has Cable
Or someone who is friends of a friend of a friend of someone who has cable. And get the password.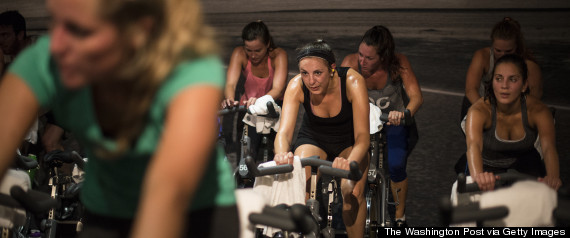 I moved here expecting the streets to be filled with fashionistas, like a street style blog come to life. The reality is every second girl is charging around the city decked out in gym gear on their way to or from a work out. A standard conversation involves someone telling you how addicted they are to Soul Cycle. Men compare gym and protein routines. If you want to get on board, accept lycra as your new BFF.
Learn Who LeBron James Is
It'll help when your office goes ballistic about LeBron moving to Cleveland and you're so in the dark you think they're talking about a French restaurant relocating to a new city.
The Land Of The Free Does Have Some Rules
Manhattan would fit into Australia almost 88,000 times, yet it has a population almost a 14th of the size. In essence, a bucket load of people live on an island the size of a postage stamp. The reason it functions efficiently is because residents adhere to hundreds of unspoken rules. About 90 percent of them relate to the subway, including never holding the doors open to a train, not hogging two seats at once and never, ever indulging in pungent food while in a carriage.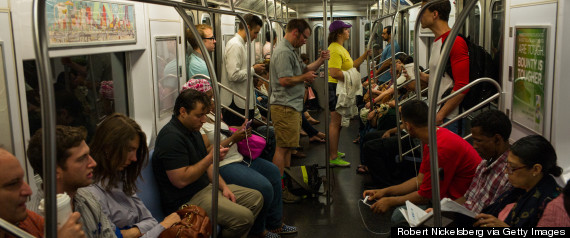 If you were a musical chairs champion as a child, get ready to put those talents to work in the subway. When a seat becomes available, you've got to be nimble. Do not hesitate. Do not make eye contact. Lunge, then don't look up to see the disapproving looks being shot your way.
If You See an Empty Carriage on an Otherwise Packed Train, Think Twice Before Rushing In
There's a reason hardly any one else is in that carriage, and it usually involves a smell that will haunt you for days.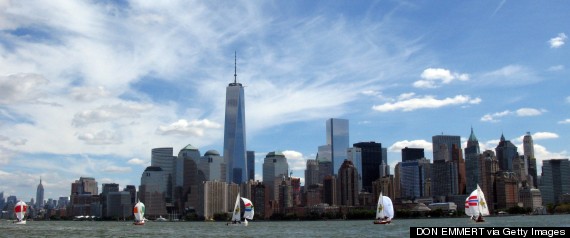 There are days when this city will inevitably get you down. When the rats, the weird roommates and the lack of space make you wonder whether it's all worth it. The fastest way to remind yourself why it's universally called the greatest city on earth is to listen to your favorite song on your headphones as you walk through the city at sunset, marveling at the spectacle of mankind at its overachieving and striving best. Nothing is as awe-inspiring, amusing and unfailingly fascinating as this city as it goes about its business. And then go and get one of those strong drinks I mentioned.