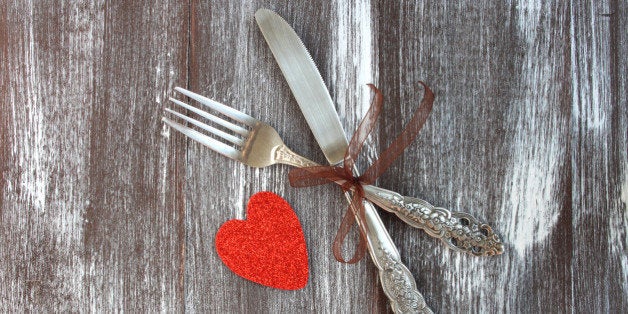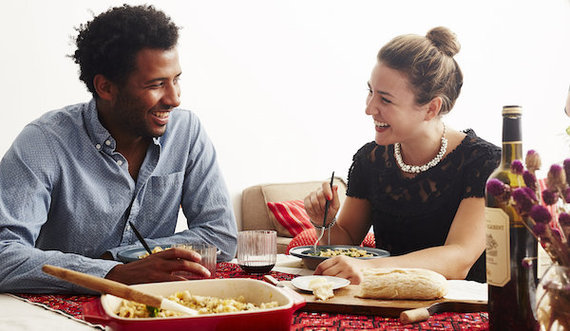 This month is all about love, so we want to address what it's really like to be in a relationship with a foodie. It's mostly a pleasure to find yourself head-over-heels about someone who loves food, but it can also have its difficulties. If you're in a relationship with a food-crazed human or plan to be, this guide will help you navigate the ins and outs of love with the food-obsessed -- and show you how to do it with grace, dignity, and joy.
1. Kitchen Tool Code of Honor
Pay due respect to all kitchen tools and their functions. It may be tempting to use your foodie's measuring cup to scoop up some potting soil or kitty litter, but please don't. Since chef knives are very personal, they should be treated with care and never strewn about. Kitchen scissors for non-culinary uses? No.
2. Grocery Shopping 101
When you heroically volunteer to grab the store list and do the grocery shopping, read through every single item on the list carefully. If something innocently reads "milk," get a grip and confirm the type. Whole, 2%, skim, soy, almond, cashew, condensed, evaporated?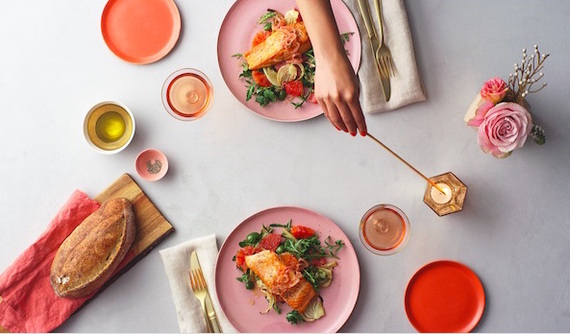 3. Dinner Plans Are a Big Deal
Whether you're planning to dine out or enjoy an intimate dinner at home, when you're casually asked what you're "in the mood for," you should be ready to offer a thoughtful and specific suggestion. "Whatever's fine" is tantamount to admitting you don't care about anything good in life.
4. Local Farmers Markets and Their Hours of Operation
One of the best parts about a relationship with a foodie is becoming familiar with all the cool local farmers markets in your city. Knowing which days to go and what to buy seasonally is a blessing--trust us!
5. Junk Food Non-Judgment Agreement
Your partner may enjoy a variety of fine foods regularly, but if he or she decides on any given day to eat a tub of pre-made ice cream or a dozen store-bought cookie sandwiches, remain neutral and refrain from commenting. It's best to go about your business.
6. You Said I Would Make What?
While your significant other may be a fantastic baker, never volunteer his or her services without asking first. No one wants to learn the night before that your mom's friend's niece needs two dozen train-themed cupcakes for her baby shower.
7. Have an Opinion
Your food-loving partner totally wants to hear what you think. Whether it's about the fancy-pants dish from the previous night's restaurant or what he or she plans to make for Sunday supper, speak your mind about what you love and the ingredients you can't stand.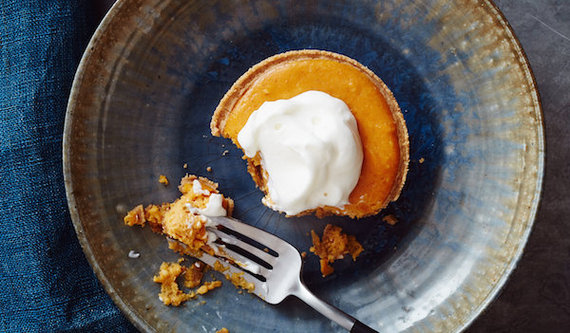 8. Learn to Share Bites of Your Food (Always)
Consider every meal a family-style one. Get comfortable with sharing bites or entire portions of your restaurant dish with your partner. Do so happily and with a spirit of fun and generosity.
9. Tagged in the Food Photos of Strangers
It's inevitable that you'll be tagged in food photos across various social media channels. Many of these pictures will belong to strangers. Keep in mind that your significant other just really wanted you to see that stacked tower of peanut butter chocolate brownies. Be a good sport. If you like, respond with a funny one-liner to show you really understand the daily and constant obsession with food porn.
10. It's Your Pleasure to Do the Dishes
This one requires no explanation. Invest in a pair of rubber gloves and fragrant dishwashing soap.
11. Volunteer to Cook Sometimes
Your partner may be a great cook, but it doesn't mean you shouldn't share your signature dishes, too! He or she would certainly appreciate a night off from cooking once in awhile.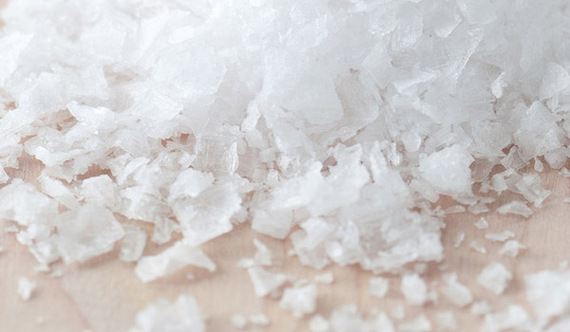 12. All the Varieties of Salts Are Necessary
From flaky Maldon sea salt and everyday kosher salt to pink Himalayan rock salt and coarse grey salt, remember they are all different and absolutely crucial to have in the pantry. The sticker prices may be high for some types, but they are worth the money.
13. Top Off the Wine Glass
Cooking is hard work. If your foodie is preparing a meal in the kitchen, be sure to keep the wine glass full at all times. Keep it simultaneously within reach and out of the way of cooking activities. This basic courtesy will win you many points.
14. Eat What You're Served (Or Try To)
If you're confronted with an unfamiliar dish, keep an open mind and give it a go. Your partner has great taste and wants to expose you to different foods. Who knows? You might discover something delicious.
Looking for a way to please the food lover in your life? Check out Plated.