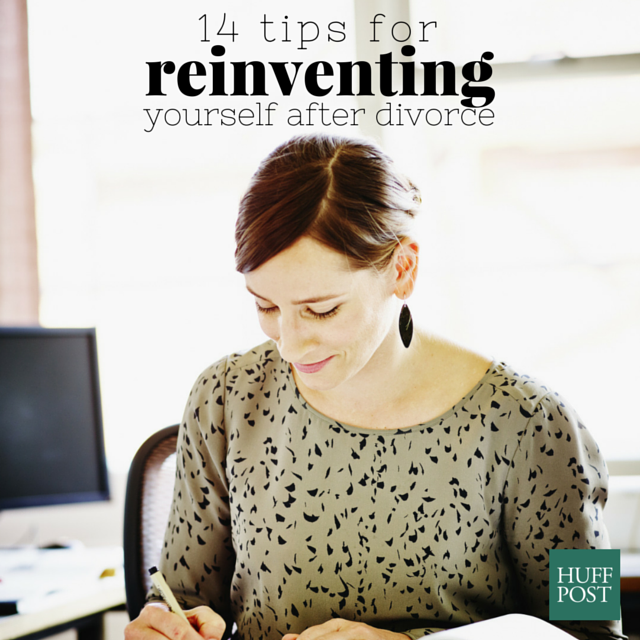 As nerve-wracking as it may be to reroute your life post-split ― whether that means pursuing a new career or simply adopting a new outlook on life ― doing so is well worth the risk. To that end, we asked our readers on Facebook to weigh in with their best tips for post-divorce reinvention. See what they had to say below.
1. First, give yourself permission to process the pain.
"It's about re-finding yourself combined with some reinvention. My therapist kept telling me. 'You have to really feel the low you are in right now because someday you will feel equally high.' And it's out there. I'm now dating the love of my life and seeing the big picture of life, finally. It really is all good." ― Leslie McAllister
"Once I realized I didn't need to keep my defenses up, I relaxed and started to become my true self. I've never been happier than I am now ― and I'm hoping to meet a like-minded soul along the way! You learn a lot by letting it all go." ― Suzette Bodnar
3. Don't think of it as reinvention.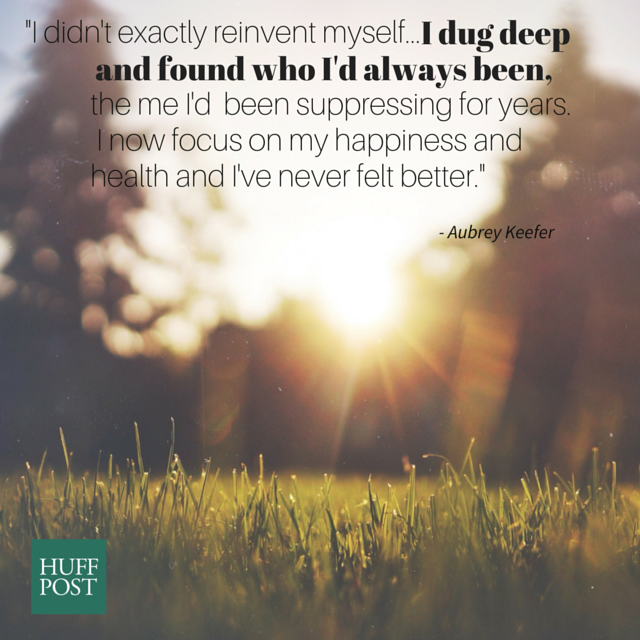 4. A change in perspective will do you good.
"I didn't set out to reinvent but looking back over eight years, that's what happened. I took the perspective that 1) anything I thought I knew about relationships was likely wrong 2) learning better skills would be challenging but well worth it and 3) better skills in relationships meant doing a much better job raising my kids. As a result, I've transformed my career, improved my physical health and had some great relationships. I've also been co-parenting with my former wife amazingly well." -- Bill Lennan
5. Step out of your comfort zone.
"That thing you've always wanted to try but never have? Do it. It may be the best decision you ever make. Not only did I get involved in a new and empowering hobby, I met a wonderful community of friends who became a fabulous support system." -- Stacy Lamb
6. Refuse to settle for the same ol', same ol'.
"Find your own purpose and foster it. Traveling and working on my health and losing weight are my ongoing missions in life. Take chances and risk you never thought you would, see where it leads you, live with no regrets." -- Bell MsKimberly
7. Realize how brave you are for embracing all this change.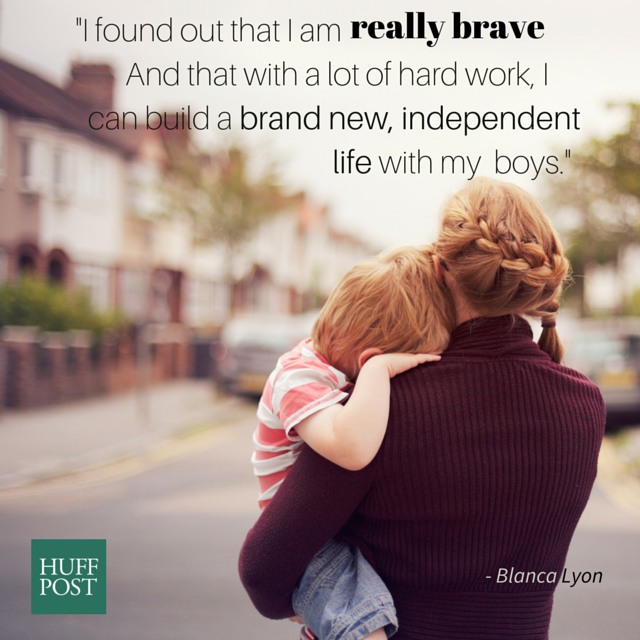 8. Rediscover your old hobbies.
"I started writing again. Writing is the essence of who I am but I lost that during my marriage. Writing blog posts helped me get my voice back. I went on to pen how-to articles for websites and eventually was writing for magazines, websites and even HuffPost! Now one of my goals is to enlighten and educate women so they feel empowered and not alone during the divorce process." -- Beth Cone Kramer
9. Show yourself some compassion.
"I'm re-learning who I am as an individual and loving that person. I live life in a manner that shows I love myself." -- Jessica Denis
"After my divorce, I needed more work so I got certification in my line of work and started my business. I would have never done this unless I'd been kicked out of my marriage by my ex. It ended up being the best thing that could have happened to me. Now I'm empowering my daughter by showing her that you can depend on yourself." -- Sunie Nelson-Keller
11. Show yourself who's boss. (Spoiler alert: It's you.)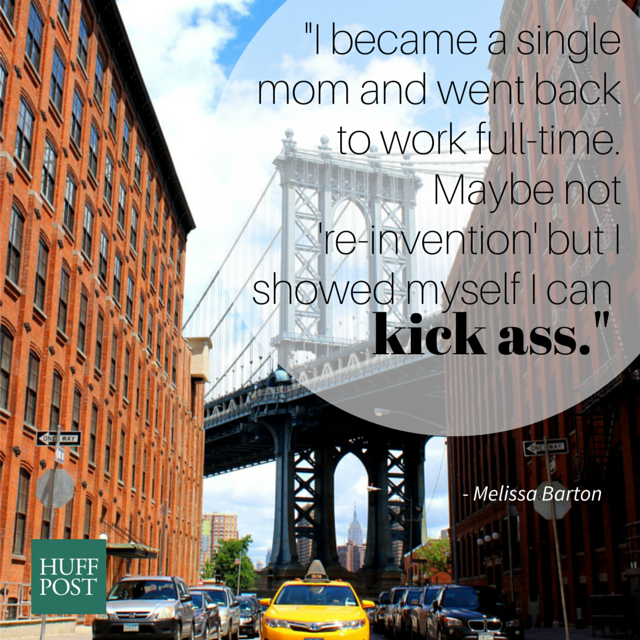 12. Adapting to change is hard. Give yourself a break in the process.
"Get active and find 'me' time. And yes, once this court stuff is over, I'm going to the salon!" -- Donna Martira
13. Don't let your fears stand in the way of positive change.
"I'm going back to school now. I just started earlier this month. I'm scared but know I have to do this for myself and my future." -- Dayna Daugherty Lineberger
14. Remember that divorce doesn't define you.
"One therapist I spoke with said something that really resonated with me, whether you have children or not: Divorce in and of itself doesn't have lifelong repercussions; it's the way we navigate through the process that matters. There's tremendous value in modeling for our kids and ourselves how to be resilient and take care of ourselves, emotionally and in every other way. Reach out to those who support you and 'unfriend' or step back from the naysayers." -- Beth Cone Kramer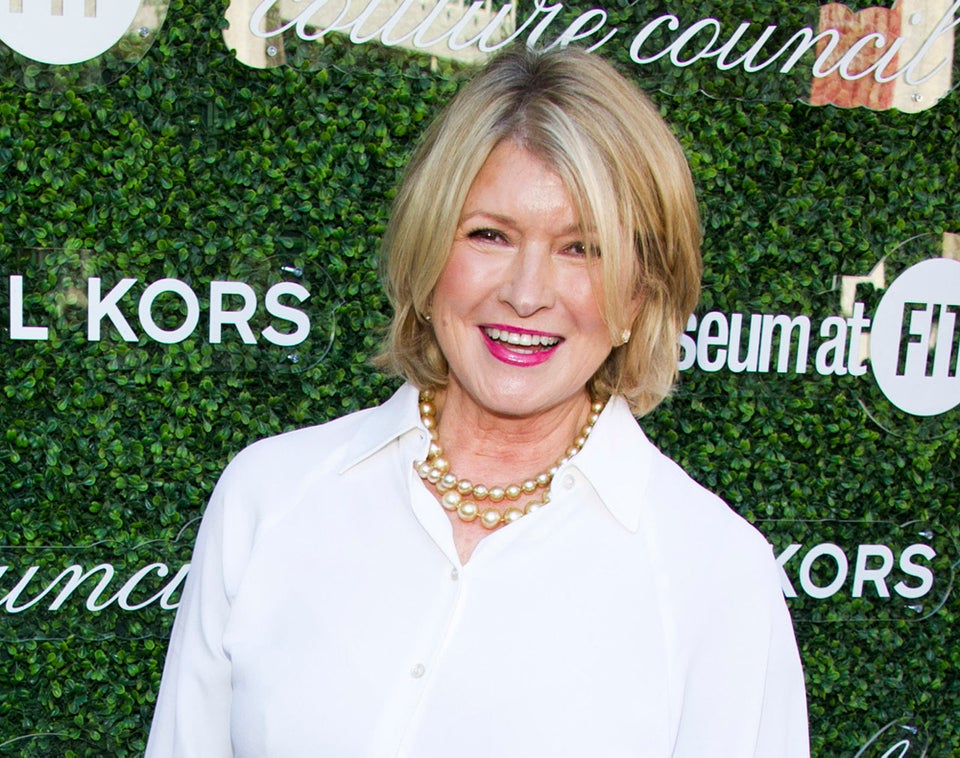 8 Women Whose Divorce Was A Catalyst For Change
Keep in touch! Check out HuffPost Divorce on Facebook.
Related