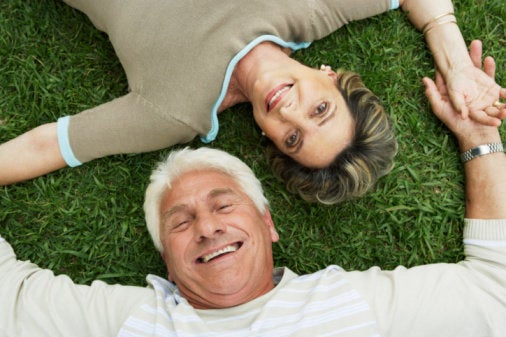 I'm not the kind of person that likes to be told how to feel on any given day. Example: Feel joyous at Xmas. Feel sad for Yom Kippur. Feel somber on Memorial Day. However, I am a sucker for Valentine's Day because I'm addicted to the power of love. Having said that, Cupid's archery skills can create havoc in your life if you're not careful. Here are my 14 TIPS for surviving Valentine's Day with love in your heart!
TIP #1: Check your expectations at the door! (Example: My husband should buy me that ring I've been admiring, then when you get a sweater you're pissed! My boyfriend/girlfriend should take me out to dinner and when they suggest a movie, you fume! My best friend should call from Australia and when he/she emails instead, you push delete instead of reply.)

When you think that people SHOULD love you in a certain way, you open the door to hurt feelings and unnecessary heartache. Should implies a right way and a wrong way - a "my way or the highway". Should is like a subprime loan, it will bankrupt you of your loving for yourself and others every time. Stop "shoulding" all over the people who care about you!

TIP #2: Focus on giving, not receiving! Why? Wake up and smell the roses, you only have control over the giving part! Spread your love, don't sit on your tuckus waiting for it to show up!
• Gift free animated E- cards to everyone you know. (I love them)
• Gift candy you've bought from a charity that nurtures two birds with one stone.
• Gift one rose to someone you especially admire -- it expresses kind sentiments as much as 12.
• Gift your time to a place that needs it (non-profit, food bank, after-school program).
Did you know that when you give it triggers a protein in your body that promotes better health? Well now you do!
TIP #3: If you're alone (without a romantic partner) so friggin' what! Love the ones you're with!
• Find other people who are single and hang out with them.
• Invite a friend over and watch your favorite romantic movies.
• Have a pot luck dinner with one requirement - everyone brings something red.
• Organize a cocktail party and ask everyone to bring one single friend -- Eharmony move over!
• Take your mother for tea. If she doesn't live near you, arrange a tea-time chat over the phone and tell her all things you love about her.
• Cook your father dinner, including a cake with a heart on top.
• Want to be alone? Take a hot bath, fill it with rose petals and sing your favorite love song.
TIP #4: Get rid of anything standing between you and your loving! Do my Crap Shoveling Technique called "I hate you, I hate you, I hate you"! You can read all about it in my new book, Shovel It! Kick-Ass Advice To Turn Life's CRAP Into The Peace And Happiness You Deserve. It is a safe way to shovel the anger that piles up in the crevices of all our lives. Living with love in your heart is a heck of a lot more fun than terrorizing the world with your upset! Here's how it works:

Get a few pieces of paper (no computers, pdf's or texting aloud). Notate every situation and every person you're pissed off at. Absolutely let them have it -- write down exactly why they're wrong and you're right. Rail against your universe with every expletive you know and unkind description you can think of. NEVER READ WHAT YOU'VE WRITTEN. Instead, tear it up into little pieces and throw it away or, if you have a safe way to burn the paper (like a fireplace or incinerator), that's even better.

TIP #5: Compose and mail yourself a love letter! (I'm not kidding. I do this at least twice a year and I've been happily married for twenty years.)
TIP #6: Call, email or text three people you care about and tell them why you love them! (Example: I love your kindness. I love your cooking. I love your sense of humor.) They'll love you for it!
TIP #7: Even if you have a partner, buy yourself a gift for under $10 that says I LOVE ME. (Example: an eraser with a smiley face, an Iphone Ap, a coffee mug with a positive saying on it.)
TIP #8: Set up Valentine's Day traditions with people you love way ahead of time. Agree with your mother, cousin and aerobics teacher that you'll exchange Vday cards this year. That way, when you go to your mailbox on February 14th, you'll have lots of love waiting for you.

TIP #9: Gift your love to a child or young person (Example: make Valentine Day cards with your niece, bake heart-shaped cookies with your best friend's son, help a teenager ace their homework and give them four red hearts (not stars!) as validation of their worth.)

TIP #10: Count your blessings. Gratitude is an express train to your loving of your self, others and the world at large. (Example: I'm grateful I have a job. I'm grateful I have a best friend. I'm grateful I have a sport I love to play.)
TIP#11: Decide on a tender thing you can say about yourself and shout it out into the wind by the river, in the privacy of your car, or face to face with your pillow. (Example: I'm adorable! I'm great looking! I'm really funny!)
TIP#12: Find a funny cartoon, saying or joke about love. Blast it to your email list. Share it on Facebook. Twitter it too. Making people laugh is one of the most loving things you can do.
TIP#13: Expand your definition of love. Acknowledge the people who are in service to you. Example: thank your housekeeper for the lovely job she/he does, let your garbage man know you appreciate his contribution, shake your doorman's hand, let your mail person know that you understand how much tougher their job has gotten with all the cut-backs) They deserve your appreciation too!
TIP#14: Practice random acts of kindness. Give a Valentine Day offering to three people you don't know. Example: a homeless man, a Federal Express person, a taxi driver. Giving with no strings attached is the greatest gift of all!
Make choices this Valentine's day and all year long that keeps the loving coming.
Popular in the Community