In her early teenage years, Nwamaka Godwin Iduh started to notice the right side of her rib cage and left side of her hip protruding in a way it hadn't before. Months later, a doctor diagnosed her with scoliosis. Both Nwamaka and her mother had previously never heard of this condition, which causes an abnormal curvature of the spine in many teenage children. The Beyond A Curved Spine (BACS) website shared her story, along with others, to raise awareness of scoliosis in Nigeria and throughout Africa.
Abisola Oni and Abimbola Oladapo started the Beyond A Curved Spine (BACS) initiative because they realized that, despite the importance of getting diagnosed early, there was little information available on scoliosis-related issues in Africa. To work toward the broader goal of awareness, they are taking specific actions such as providing screenings, making speaking arrangements and providing a platform for people to share their stories. And, when it comes to scoliosis, awareness can mean the difference between a teenager possibly having to get surgery and getting treated early instead.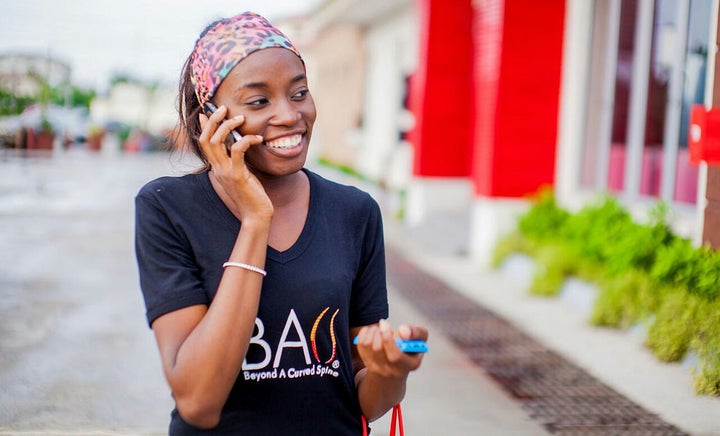 Erika Leaf is another grantee who recognizes the importance of speaking up and decided to work toward greater political engagement through postcards. She began The Collective Vision postcard project in to empower ordinary Americans to take political action and communicate what they care about. The project's first step was to offer the "Democracy Pack," a set of 20 postcards with tips on how to write effective messages to elected officials as well as suggestions for what to write about. Collective Vision is creating a new set of postcards that will combine quotes about social justice with artwork and photography. The grant will allow the project to offer stipends to artists whose work is chosen for publication.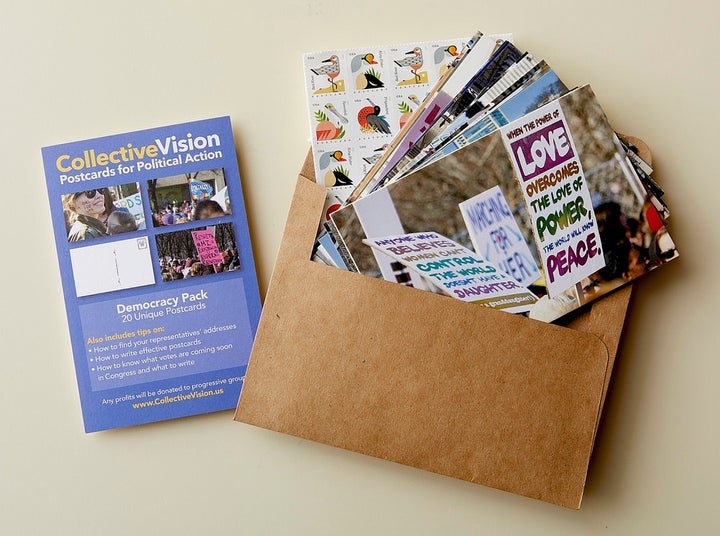 Sometimes awareness can seem like an abstract concept. Grantees like Abisola, Abimbola and Erika remind us that even the most elusive goals can be broken down into specific steps.
Today we honor 14 incredible projects that are taking concrete actions to make the world a more compassionate place.
One Stitch at a Time teaches community members how to sew in Jacmel, Haiti. Along with valuable technical skills, students also learn about business management from project management to marketing.
Betty Abah's project benefits girls, teenage mothers and other vulnerable young women in Makoko and surrounding slums in Lagos, Nigeria. They will use natural materials from the local environment to create products such as bags, shoes, purses and other materials.
Volta Free School helps young boys and girls in Sovie, Ghana who are out of school for different reasons acquire the knowledge and skills they need to go back and join their colleagues in school.
The Purple Pearls Women's Entrepreneurship Development Programme works with women in Nigeria, especially those that have been displaced due to terrorist activities, who have acquired vocational skills or have businesses. The project helps them develop their entrepreneurial and business development skills to become successful entrepreneurs and reintegrate into society.
Umijoo is an environmental art book about the connections between our daily life decisions and the health of our planet. Environmental activist Casson Trenor and painter Caia Koopman joined forces in the United States to create this illustrated tale, which is designed to ignite interest in ocean conservation and responsible food choices.
The Let's Talk English program in Ouzio Mitsamiouli, Comoro Islands encourages young people to learn how to speak English all over the Cembenoi Region. Five advanced students from the Urango English Center, who are training to become teachers, will volunteer in neighboring villages where they will teach English to young people like themselves.
The Skill Builders Project is starting the first-ever photography class for Washington Correction Center in Washington State. Through regular workshops, the inmates will learn to express themselves visually and share their stories with the public.
Founded by Shakera Bramwell, an undocumented immigrant from Kingston Jamaica, Rebel Cause's mission is to facilitate the collaboration of groups of young adults of color seeking to improve the quality of life in their communities. One of their programs, Rebel Food Cart, is a mobile meal program that provides smoothies as a meal alternative for Boston's food insecure population.
The Veteran's Voice Project is an initiative in Texas, which provides storytelling classes for veterans who are currently incarcerated, allowing for the processing of previous traumas.
Engaging the Latino Community Through Dance is a program in Southampton, New York providing low cost dance parties and classes for the Hispanic and Latino community to help combat isolation and improve health through affordable, family friendly events where members of this community can dance, socialize and share their culture.
Charles Orgbon in Bogota, Colombia will partner with the organization People and Earth to provide workshops turning what could be seedlings of interest in environmental activism from Colombian youth into full-fledged community campaigns that solve the root cause of local environmental issues.
Do you have an idea to speak up and lift up others? We encourage you to apply for a grant. We are always looking to support projects that are making the world a better place.
Related
Popular in the Community