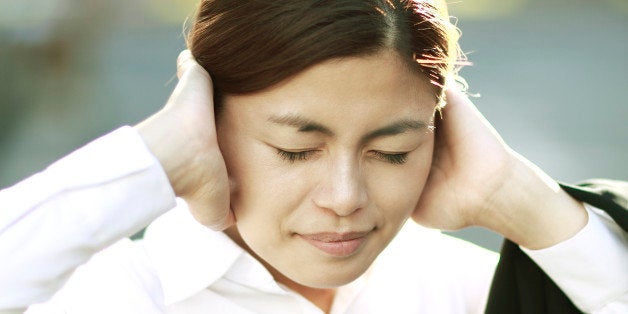 There's no shortage of people wanting to give you relationship advice when you let on that your marriage is on the rocks.
And as well-meaning as most of those people usually are, all too often their advice falls flat. Just ask HuffPost Divorce readers. On Monday, they offered up some of the very worst advice they received before they eventually got divorced. Scroll down to see what they had to say, then head to comments and share the most unhelpful relationship advice you've ever received.
1. "He'll change once that baby comes..." -Sonya A.
2. "Stay for the kids." -Evelyn H.
3."'Love conquers all.' I have a book on my shelf that I wish I could deliver to my past-self. It's called 'Love Is Never Enough' and it's true -- love is more complicated than attraction or wanting it bad enough. You have to completely step out on a risky platform to get married." -Max M.
4. "Just pray for him, honey!" -Naomi Elisabeth B.
5. "'It can be fixed Everything is fixable.' So not true." -Kelly-Anne S.
6. "You made your bed, now sleep in it. A pastor told me this when I was trying to get counseling for my marriage. I tried for three more years and had to walk." -AngelanCharles B.
7. "It will get better." -Sally B.
8. "My ex mother-in-law, on cheating: 'boys will be boys.'" -Lina J.
9. "'You made your bed.' That's just stupid. Get out if you need to." -Maria P.
10. "You can't back out NOW!" -Marice D.
11. "Stay with him...I have problems too, that's life. Marriage isn't fun.' In the end, I found out that he abused her psychologically and verbally harassed her daily. No thanks." -Carolyn K
12. "What are you going to do without him? You can't make it alone!" -Lindsay D.

The Biggest Lesson I Learned From Divorce