Karthik Nemmani, a 14-year-old from McKinney, Texas, correctly spelled the word "koinonia" on Thursday to win the 2018 Scripps National Spelling Bee in National Harbor, Maryland.
In case you were wondering:
Koinonia is defined as "intimate spiritual communion and participative sharing in a common religious commitment and spiritual community."
Nemmani's face broke into a broad smile when Jacques A. Bailly, the bee's official pronouncer, told him, "That is correct!" and confetti rained down on the stage.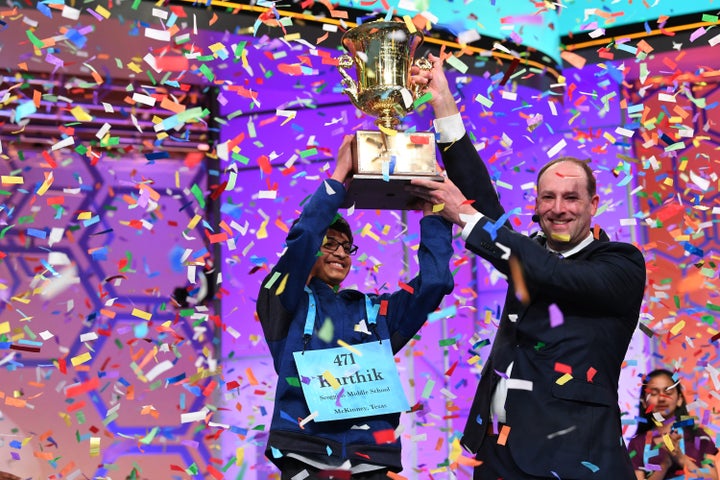 "I had confidence, but I didn't think it would really happen," the Dallas News quoted Nemmani as saying. It was his first national spelling bee.
Nemmani reached the finals because of a new rule called RSVBee, which allows some students to compete even if they didn't win a regional or state bee, the Dallas News said.
Another student from North Texas, 12-year-old Naysa Modi of Frisco, came in second place. She tripped up on "Bewusstseinslage," misplacing a couple of the word's four S's. This was her fourth national spelling bee.
The competition had its largest number of participants ever ― 515 ― and required eight rounds to get to the winner, USA Today reported.