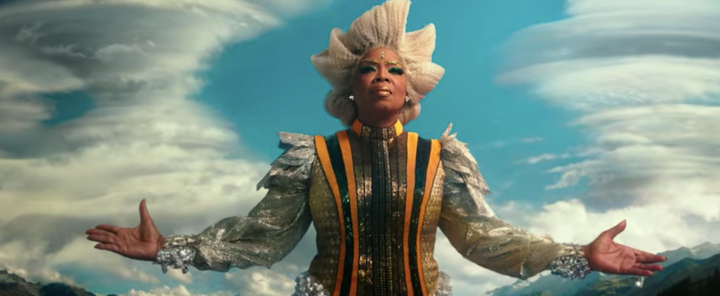 One little girl just pulled off a big feat.
Taylor Richardson, 14, created a GoFundMe page in November 2017 with the hopes of raising $15,000 to send 1,000 other girls to see a screening of the upcoming film "A Wrinkle in Time." As of Friday, she had raised more than $18,000.
Richardson wrote that she chose "A Wrinkle in Time" because the movie's main character is played by a young black actress, Storm Reid: "A brown girl front and center who looks like me in the role of Meg, a girl traveling to different planets and encountering beings and situations that I'd never seen a girl of color in."
"Most impressive and importantly," Richardson added, "it's a fantasy film that is not about some white boys fighting evil, but about a black girl overcoming it."
The film, which hits theaters March 9, is based on the classic 1962 novel of the same name by Madeleine L'Engle. The plot centers on 13-year-old Meg Murry as she embarks on an adventure to find her scientist father (Chris Pine), who is being held captive on another planet. Mrs. Which (Oprah Winfrey), Mrs. Whatsit (Reese Witherspoon) and Mrs. Who (Mindy Kaling) help Meg on her mystical journey.
"Supporting this project means you support not only diversity but gender equality in STEM and our films," Richardson wrote. "KIDS NEED REPRESENTATION so that they can take pride in who they are and know that they are more than capable of being anything they put their minds to."
Richardson is no stranger to achieving big things at a young age. She was named one of Teen Vogue's 21-under-21 in 2017 after she launched another GoFundMe campaign that raised thousands of dollars to send more than 800 girls to see "Hidden Figures" last year ― and helped inspire multiple similar efforts.
"I cried, I laughed, I got angry and then got determined to not let others' impressions of me because of the color of my skin impact how my life will be," she told HuffPost in 2017, referring to the movie about black female mathematicians at NASA. "These black women did something I never knew about, and it's not in any history books that I've studied thus far."