Some 9-year-olds think it's unfair that they have to go to bed on time or that they have to clean their rooms. Unlike other kids her age, the now 14-year-old Makenna Breading-Goodrich of Phoenix, Arizona thought it was unfair that those who are homeless had to sleep out in the cold during Phoenix's frigid nights.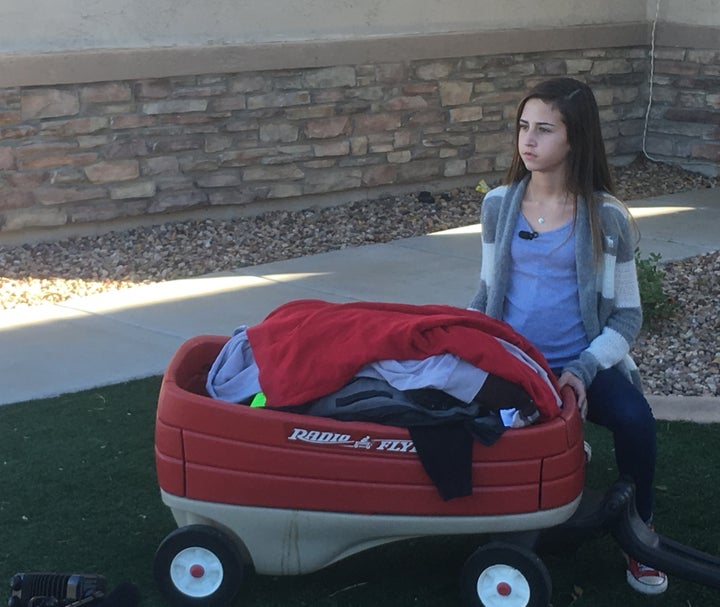 After watching a television program about homeless families living on the streets, she looked at her mom Jennifer and said, "That can't be fair."
Jennifer replied, "You can either be part of the problem or part of the solution."
So, Makenna did exactly that – she became part of the solution and has since helped thousands of people in need stay warm through her campaign "Makenna's Coats for a Cause." It began in October of 2013 when Makenna asked her parents to print out 50 fliers she created, which she then put up around her hometown. She also went door-to-door, telling her neighbors that she'd be back in a couple weeks to pick up their spare coats. Two weeks later, she had collected about 200. Since then, the number of coats she has collected has continued to increase year after year.
In 2014, she collected 500. In 2015, she collected 800. And, last year, she collected more than 1,000.
"She knew she couldn't help everyone," said Jennifer. "But she hoped that by helping someone, it would encourage them to help someone else."
It has been four years now since she started her efforts, and every year she donates them to Phoenix Rescue Mission, a charitable organization that offers programs and services to those struggling with homelessness and trauma. There, each coat is handed directly to those in need. Along the way, she has become somewhat of an ambassador for the Phoenix area's homeless population and old-fashioned human kindness.
This year, Makenna, pictured, has already collected more than 1,200 coats and is well on her way to surpass her goal of 1,300, for a total of nearly 4,000 coats since 2013. She will be handing out the coats to those in need this year during Phoenix Rescue Mission's Winter Wonderland holiday event on Saturday, December 16.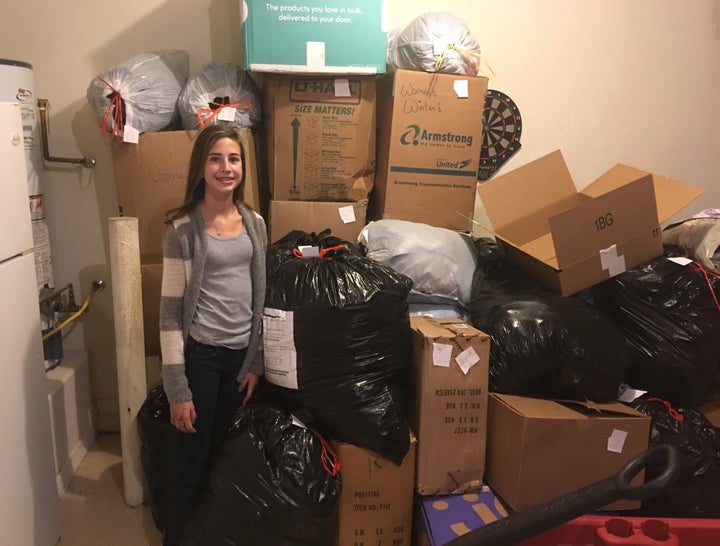 "Life isn't about what you get, it's about what you give," said Makenna. "There is no greater feeling than showing someone unconditional, non-judgmental love."
Arizona can see some of the coldest weather in the U.S., and thanks to Makenna's kindness, thousands of individuals will stay a little warmer this holiday season.
A lot of kids see unfairness in the world yet few do something about it. It's the little heroes like Makenna who help make the world a better place.
Related
Popular in the Community