The FBI and local authorities arrested 150 pimps and johns and rescued 149 sexually exploited children in a nationwide sweep last week, dubbed Operation Cross Country.
In the operation's ninth year, authorities netted more recoveries and arrests than in any previous enforcement year, the FBI reported Tuesday. The sting spanned more than 135 American cities, with about 500 agencies working together with the FBI and National Center for Missing and Exploited Children to help save victims.
"Our mission is to protect the American people -- especially our children -- from harm," FBI Director James Comey said. "When kids are treated as a commodity in seedy hotels and on dark roadsides, we must rescue them from their nightmare and severely punish those responsible for that horror. We simply must continue to work with our partners to end the scourge of sex trafficking in our country."
For the second year in a row, Denver task forces rescued the most children as part of the sting, with 20 minors recovered. One of the victims was a 14-year-old girl who was being trafficked on Colfax Avenue by a gang member.
The youngest victim in this year's operation was 12 years old. Three of the 149 minors recovered were transgender, and three were males, the FBI reported.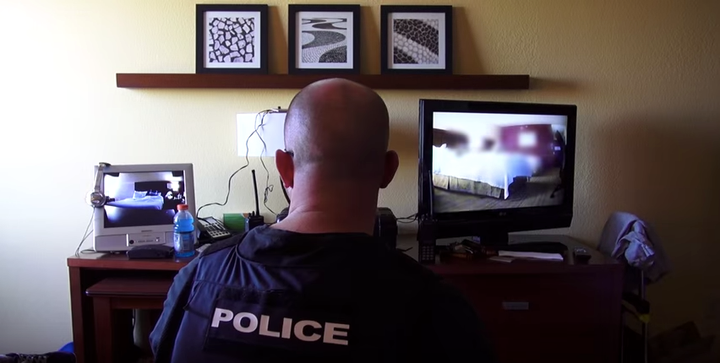 The big takeaway is not that there's more of a problem -- underage sex trafficking has always been a nationwide issue, and more arrests generally mean local jurisdictions have more resources and focus on enforcement. Each year, Operation Cross Country puts a spotlight on child exploitation and shows that it's a crime that morphs and changes just as quickly as law enforcement technology does.
"Historically we'd see majority of missing kids were being recruited in person and being sold in the real world, in hotels and at truck stops," Staca Shehan, executive director of case analysis at the NCMEC, told The Huffington Post. "While that all still occurs, pimps have adjusted their recruitment to social networking and online apps to approach children. What we're seeing is an increase in the sale of children online."
There are some factors of child sex trafficking that don't change. Traffickers still target children who are vulnerable, many of whom have been turned over to a local child welfare system, are runaways or have been victims of trauma, abuse or drug addiction in the past, Shehan said. The crime is still transient, meaning that when business is slow in one city, pimps will move them elsewhere, say, to Vegas or along the coasts.
But while it's almost impossible to tell which cities have the biggest problem or identify hubs for sex trafficking beyond the Internet, enforcement has seen some positive change. First and foremost, many jurisdictions are classifying victims as just that: victims, rather than prostitutes. The classification puts more of the criminal burden on pimps and johns rather than victims, and in some cities, trafficking suspects are being arrested more while prostitution arrests are falling. Indeed, more often than not, adult "prostitutes" were victimized and sold into the sex trade when they were underage, Shehan said.
The NCMEC is working to educate more police officers, prosecutors and court personnel on sex trafficking and the classification of victims and suspects.
"This is still a crime that the majority of law enforcement have not received training in," Shehan said. "We need to recognize that these kids are victims. The term prostitution is an inadequate one because it implies choice. In reality what we know… is that it's not a choice. Most of the time there's abuse, violence and control that takes place."
Operation Cross Country was launched as part of the FBI's Innocence Lost National Initiative, which was born in 2003. Since then, the Innocence Lost program has resulted in the identification and recovery of about 4,800 sexually exploited children and 2,000 convictions of pimps and others associated with the crime, according to the FBI.