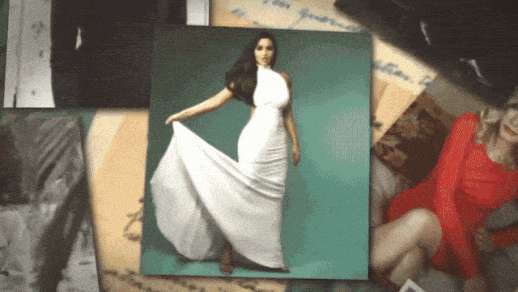 Are you making resolutions this year? Want some good ideas about how to make this year even better? I reached out to 15 celebrities and asked them to share their ideas about how to make this year an awesome 2018. Below are their ideas along with some brief biographical info.
Amy Rutberg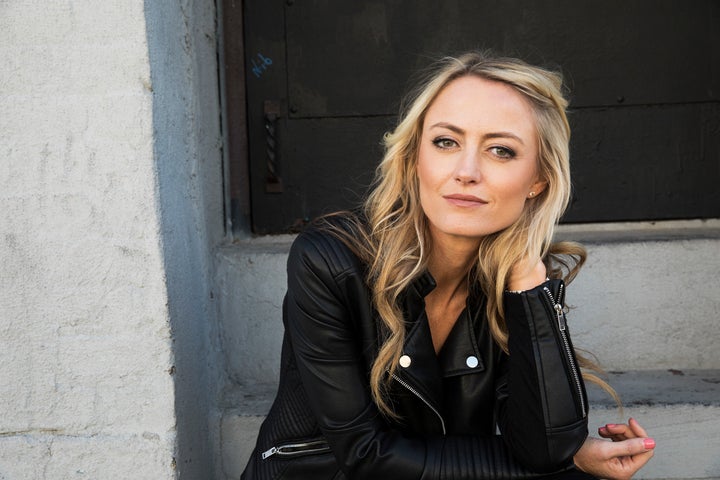 "Amy is best known for her recurring role on the Netflix/Marvel series "Daredevil" and "The Defenders" as 'Marci Stahl," the very outspoken, high-powered attorney and former girlfriend of 'Foggy Nelson' (Elden Henson). Rutberg will also be seen on the upcoming season of CBS favorite ""NCIS: NOLA"" next month and the highly-anticipated new season of NBC's ""Taken"" in which she plays 'Anna Warren.' Rutberg, who is currently based in NYC, is a Los Angeles native born to a judge and a supermodel. As a young child, Amy was an extroverted child and loved to perform in plays. She excelled in academics skipping several grades and became the student body president. After graduating high school at 15 years old, Amy attended UCLA and received her degree as a double major in Music and Sociology in just two years. Interested in musical theater, she soon moved to New York to achieve her dreams of acting and performing. No stranger to the small screen, Amy is recognized for her roles in hit shows "Blacklist," "Blindspot," "The Good Wife," "Everwood," "Pacific Blue," etc. She is also recognized for her roles in films REFUGE, RECOUNT and SUCKER PUNCH.
I have a 0% success rate with New Years resolutions and 0% guilt about breaking them. That said... I'm going to try less sugar and coffee.
The day to day grind of living in NYC can really wear on you especially in the winter. I'm going to try and spend more time in nature in 2018. They have coffee and red wine in nature, right? I could also just google search the images. That works too.
Joe Reitman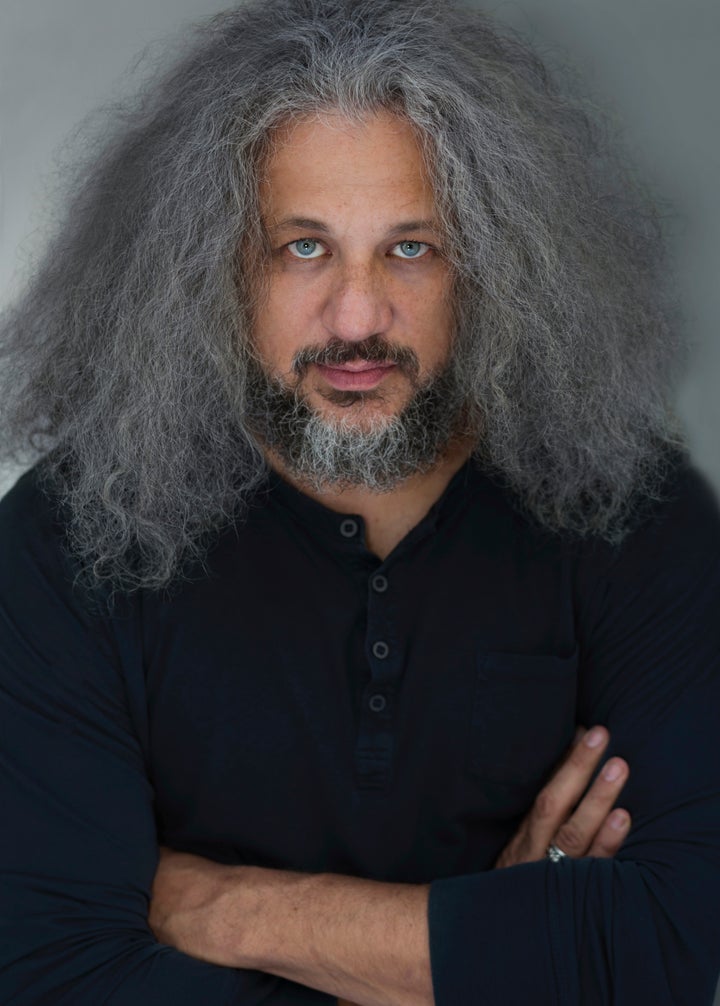 "Multi-talented, iconic American actor, director, producer, and writer, Joe Reitman is portraying a villainous Santa in Syfy's Christmas Carol-esque dark comedy, ""HAPPY!"" (Wednesdays @ 10pm). From his hilarious cameo appearance as one of original cavemen in the first of the GEICO series of TV ads, to his reoccurring performance as Kelly Bundy's boyfriend on ""Married... with Children,"" and directing "The Craig Ferguson Show," Joe Reitman has turned his passion for entertaining into a successful career decorated with acclaimed credits over the years. Viewers may also recognize Joe from TV projects ""NCIS: LA,"" ""Supernatural,"" ""Monk,"" and ""Ray Donovan"" among many others. Notable film credits include The Perfect Storm, Lady in the Water, Clueless, and Jay and Silent Bob Strike Back.
2018 is going to be a busy year…so to get stuff done I better schedule my time and get rid of the clutter better...or, I know me, I will get distracted by shiny objects.
Live like there is no tomorrow:
I need to get some things done. Seriously. Finish my script, travel to new places, paint my home. So maybe it will help if I think the end is near. Then again, If I think the world ends tomorrow maybe I won't care about today. Uh oh. Scratch that one.
Marylne Barrett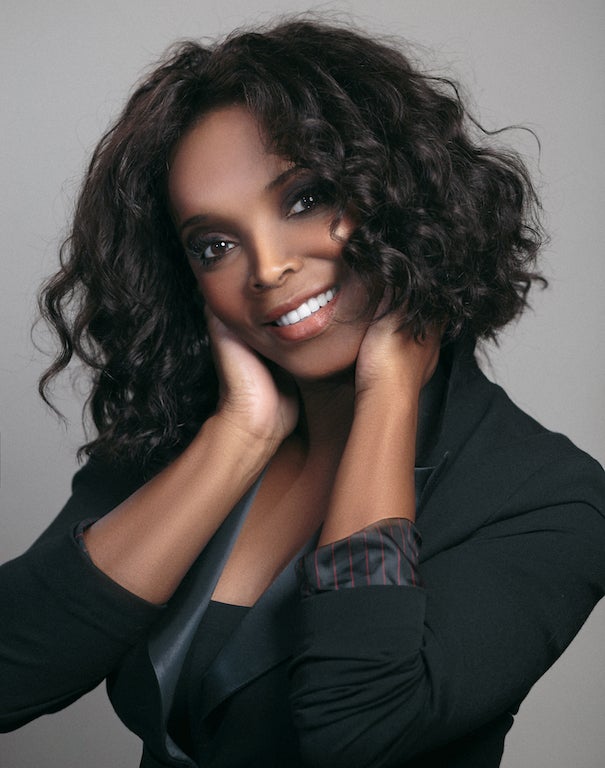 "Throughout her impressive career, Barrett has been part of the iconic Dick Wolf universe with numerous guest appearances on "Law & Order," "Law & Order: Special Victims Unit," and "Law & Order: Trial by Jury." It was no surprise then when in 2015 Barrett returned to the Dick Wolf fold, but this time as a series regular in the prolific producer's NBC primetime medical drama "Chicago Med," currently airing season 3 (Tuesdays, 10/9c). As Maggie Lockwood, Barrett shines as the loyal, no nonsense emergency charge nurse of Gaffney Chicago Medical Center. As the heart and soul of the show, Barrett got the opportunity to draw from her own life, since not only is her mother an ICU nurse and her sister a doctor, but Barrett herself, as a promise to her parents, went to school and received a degree in nursing before going on to pursue her lifelong dream of becoming an actress. Barrett, as Maggie Lockwood, has also appeared in several crossover episodes in "Chicago Fire" and "Chicago P.D."
"My New Year's resolution is to visit a country I've never been to, meet three meaningful people, and allow their lives to transform mine.
When you take the time to get to know people in their own reality and get to know the place that has transformed or made them the people that they are, you're allowing someone else's life transform you. I've done this once before when I visited the Northwest Territories of Canada in a village called Tulita and spent time with the Dene tribe. This experience changed my life forever. My New Year's resolution is to intentionally do this, somewhere where I've never been before.
Katherine Castro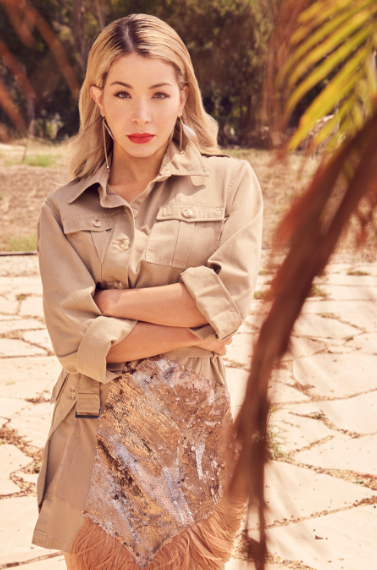 "Stunningly beautiful, multilingual, Dominican Republic-born actress Katherine Castro is making waves with her diverse background, talent, and passion for her career. After her feature on NBC Latino's Top 10 Standout Latinos at Sundance, Castro received the Hollywood FAME award for 'International Breakthrough Artist of the Year' and an award from the Women in Film Association in the Dominican Republic. Castro's empowering journey from TV host and actress to producer has made her Hollywood's next most lovable Latina. Castro stars in the highly anticipated new romantic-drama, SOMEDAY, opposite Chris Santos ("The Girlfriend Experience"). Growing up in Santo Domingo, Dominican Republic, Castro always proved she was a performer. She took ballet, tap, and jazz lessons as a child to improve balance and quickly became one of the school's most outstanding dancers. Her passion for dance and determination led her to win various dance competitions. At age 17, Castro's natural on-camera talent landed her a spot on 'El Sotano," a daily national variety show. In addition, Katherine hosted 'Musica en ¼ de Hora for Show Del Mediodia' and 'A MIL" where she worked opposite one of the most beloved Dominican TV personalities, the late Freddy Beras Goico. Past film roles include 'El Gallo' filmed in Santo Domingo and directed by the highly acclaimed actor Juan Fernandez de Alarcon ('The Collector', 'A Man Apart'),'Silent Cry' filmed in San Francisco and Paris, the sci-fi thriller 'Subject 7' and the crime thriller 'Pulse of the Indigo.' Castro produced and played a female sniper assassin in "The Social Contract," landed a supporting role in the television pilot "Kidnap Radio," and starred as 'Isabel' in the 2016 film "American Violence."
I am not big on New Year's resolutions. I'm more of a taking action kind of person on a day to day basis. I don't know if I'll be here tomorrow. Right now is all we have! So I guess for me it's more about staying true to myself. To continue to follow my intuition and if something just doesn't feel in alignment with me, say "No" without having to explain myself or feel bad about it. I want to be more compassionate and kind with myself and others. To just be a better human being.
Donna Mills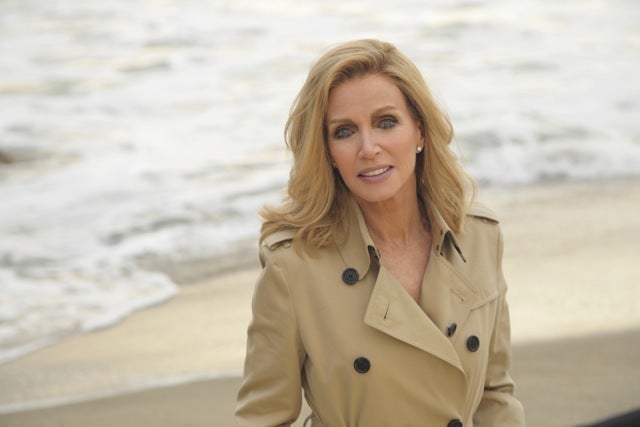 "Timeless Emmy Award-winning television star Donna Mills, one of the most fascinating female TV icons best known for playing the role of scheming vixen 'Abby Cunningham' on "Knots Landing", is currently stars in the eponymous landmark role of 'Daisy' in the Colony Theatre production of Alfred Uhry's Pulitzer Prize-winning play Driving Miss Daisy. Mills' "Knots Landing," a spinoff of the classic, "Dallas," is the second longest running drama in TV history and a cultural phenomenon that defined nighttime drama. Dubbed ""The Original Desperate Housewives," the show depicted the lives and loves of five suburban families living in a southern California cul-de-sac. Much of its original and continued success rests with Mills' centerpiece performance as the uptown Abby. Mills has had a long and illustrious career as an actress working with the industry's top names including Clint Eastwood, David O. Russell, Jennifer Lawrence, Ryan Reynolds, Donald Sutherland and Martin Sheen, just to name a few. Mills began her acting career on soap operas in New York and quickly worked her way up to guest starring roles on countless television series including "Cold Case," "Nip/Tuck" and "Melrose Place." Recently, Mills won an Emmy Award for her portrayal of Madeline Reeves on General Hospital and appeared on the reality TV series "Queens of Drama" and the limited series "Hilton Head Island." Mills spent much of the 1970s appearing as a on top-rated television shows such as "The Six Million Dollar Man," "Hawaii Five-O," "The Love Boat," "CHiPs," and "Fantasy Island," as well as many made-for-TV movies.
"My New Year's resolution is to do more work on the stage in live theatre. Now that I have had a taste of it again after many years in television and movies, I feel excited about being before a live audience again and feeling that instant gratification of knowing how an audience is reacting in the moment. I started on the stage and I am happy to be able to experience it again. It's like coming home again!
Chandler Kinney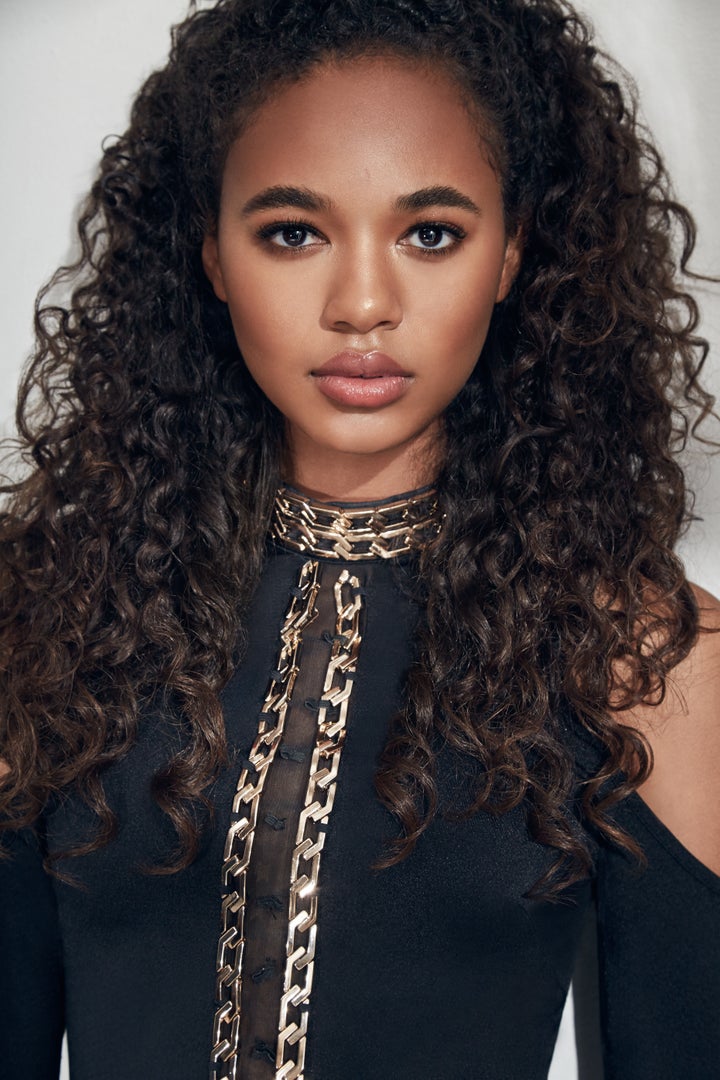 "Strikingly beautiful rising actress, dancer and philanthropist, Chandler Kinney, stars on FOX's People's Choice nominated hit series "Lethal Weapon" as 'Riana Murtaguh,' the daughter of LAPD detective 'Roger Murtaugh,' portrayed by Damon Wayans. Chandler is best known for her breakout role as 'Catherine Dillman' on Amazon Prime Family's "Gortimer Gibbons Life on Normal Street." Born in Sacramento, CA, Chandler discovered a passion for the entertainment industry early on. As an avid dancer since the age of three, it became clear that Chandler was a destined performer, and her family relocated to Los Angeles so that she could pursuing her dreams of performing. Chandler joined the Debbie Allen Dance Company and Los Angeles Ballet Academy, practicing forms in ballet, jazz, contemporary, pointe and hip-hop. She fell in love with acting when she was cast in Debbie Allen's stage musical "Twist," starring in over 60 shows in Atlanta over the course of 3 months. Chandler went on to numerous guest starring roles on popular television shows including FX's "American Horror Story- Asylum," Nickelodeon's "Haunted Hathaways" Disney's "Girl Meets World" and The CW's "90210." When Chandler is not in front of the camera, she's dedicated to improving her strengths and talents. She currently holds black belt in Tae Kwon Do and stays active through challenging workouts and dance. She lends her time and talents to Los Angeles and Midwestern charities by donating cozy hand-made blankets for foster children each winter. Chandler continually sponsors a child through the non-profit organization, Compassion International, and regularly writes back and forth with a child in Ethiopia. If that wasn't enough, Chandler founded her own non-profit organization, Chandler's Friends, that gives back to children in need in the community.
My main goal moving into the new year is to be more confident. I'm a little bit of a perfectionist and can be very critical of myself, so I'm hoping to learn how to just let go and trust that I know what I'm doing. I think this is something that is very important for me to be conscious of right now, especially with everything I'm planning for 2018.
Tommy Chong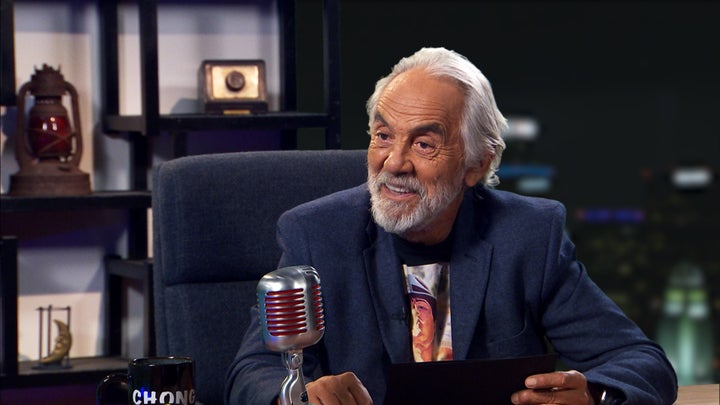 Tommy Chong, the iconic actor, best-selling author, and Grammy Award-winning comedian, is perhaps best known as one-half of the legendary cannabis-fueled comedy duo Cheech & Chong which minted six gold records and released eight films during their reign, for which Chong also co-wrote and directed. Cheech & Chong defined an era with their hilariously irreverent, satirical, no-holds-barred comedy routines. Cheech Marin and Tommy Chong's phenomenal success began on the stand-up comedy circuit which led to 9 hit comedy albums and 8 hit films, breaking box office records, shattering comedy album sales, garnering multiple Grammy nominations and mesmerizing fans for more than four decades. Their stunningly successful comedy streak transitioned to the film UP IN SMOKE, the highest grossing comedy of the time topping $100 million at the box office. Chong is also highly recognizable from his role as the aging hippie photo store worker "Leo" on FOX's "That 70's Show." He is also the host of the popular talk show, "Almost Legal with Tommy Chong," a hilarious and satirical take on a classic late night talk show with celebrity guests including Eli Roth, Killer Mike, Roy Choi, Sugar Ray Leonard and many more.
My New Year's resolution is not to vote for Trump again! I never voted for him before, but this is one resolution I can keep!
Navid Negahban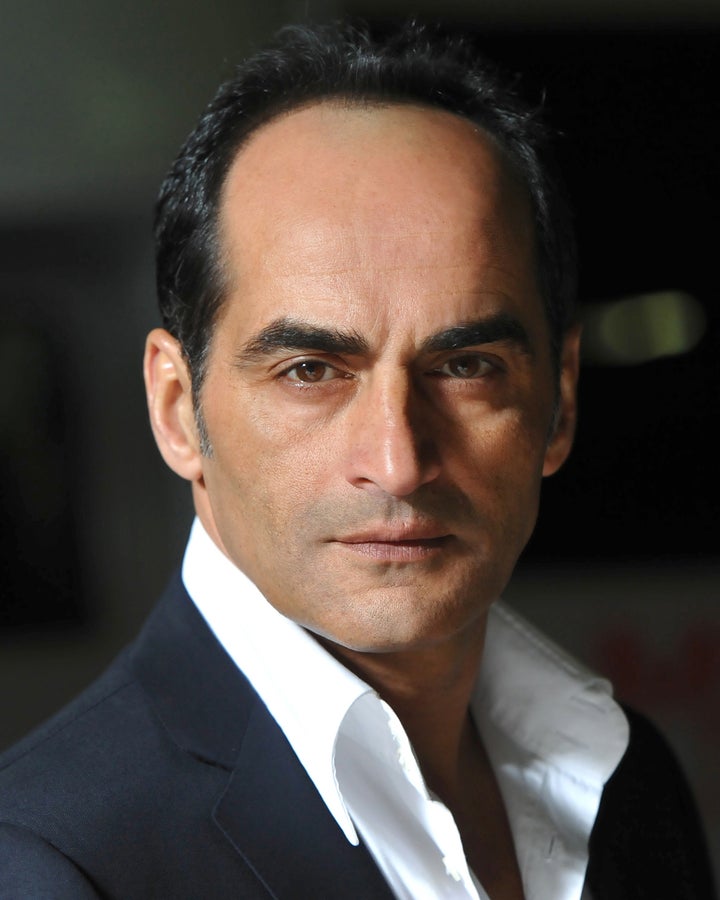 "Navid Negahban, sometimes called "the man of a thousand faces," is most widely regarded for his portrayal of "Abu Nazir" on the Emmy® award-winning series Homeland opposite Claire Danes, Mandy Patinkin and Damian Lewis. His quiet and composed portrayal of the dangerous al-Qaeda leader won him worldwide recognition and made his character a household name after just two seasons. Negahban is currently filming Disney's remake of Aladdin, directed by Guy Ritchie. In this live-action retelling of the classic 1992 animated film, he stars opposite Will Smith, Naomi Scott and Mena Massoud. Negahban will next be seen in the war drama Twelve Strong: The Story of the Horse Soldiers starring opposite Chris Hemsworth, Michael Shannon and Michael Peña. Produced by Jerry Bruckheimer Films and Black Label Media, the film follows a team of U.S. Special Forces who head into Afghanistan following the aftermath of September 11th and enlist the help of a local warlord to fight off Taliban forces. He can also be seen in American Assassin for CBS Films opposite Michael Keaton, Dylan O'Brien, Sanaa Lathan and Taylor Kitsch. Produced by Lorenzo di Bonaventura, the film reunites Negahban with Homeland executive producer Michael Cuesta, the film's director. He also starred in Sand Castle alongside Henry Cavill and Nicholas Hoult.
"Not forgetting that today and everyday is the beginning of another New Year and that my resolutions of tomorrow shall be my actions of today."
Brittany Curran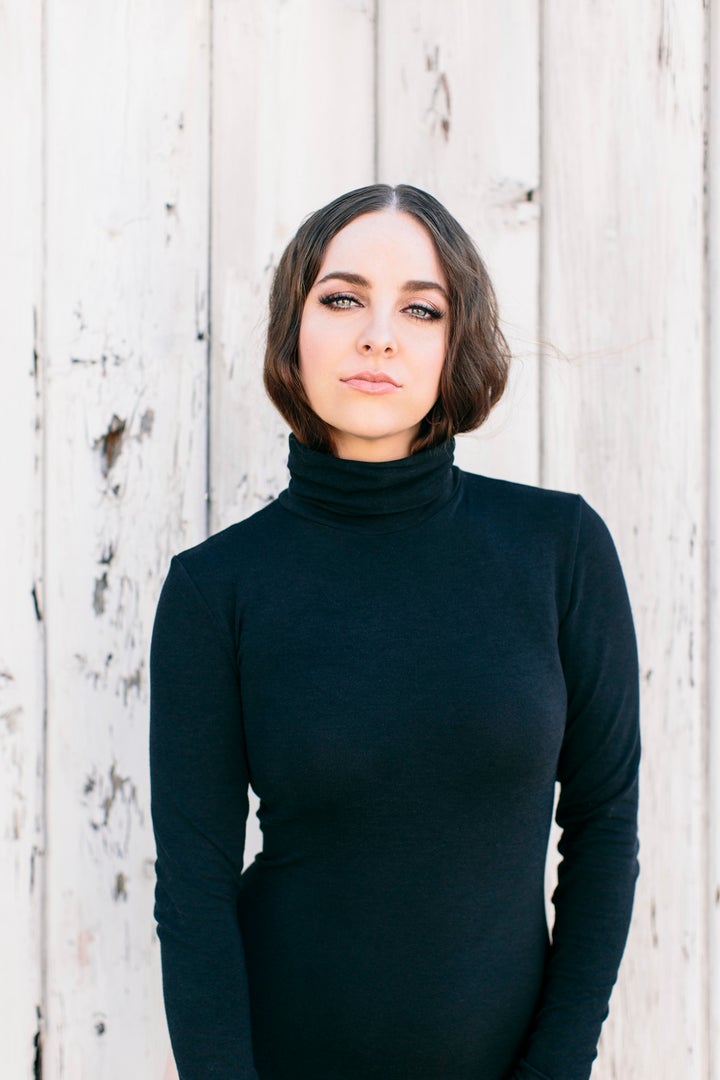 "Brittany Curran portrays the character 'Fen,' the Fillorian wife of Eliot (Hale Appleman), and a member of the High Council to the kingdom of Fillory on the wildly popular television and book series ""The Magicians."" The breakout beauty and veteran actor is ready once again to cast her spell across the world with the highly anticipated return of Syfy's "The Magicians" season 3. When Brittany is not busy in front of the camera trying to save the world, she loves to donate her time to various charities and events giving back the community. Brittany has recently participated in events with both the Los Angeles Children's Hospital, and the Boston Children's Hospital, and is also very interested in getting involved and potentially starting her own foundation.
My 2018 New Year Resolution is to take at least one lesson a week in the following things: singing, dancing, acting, sword play, French, and Jiu Jitsu. The reason I'm doing this is because life is short and why not jump in head first?
Felicia D. Henderson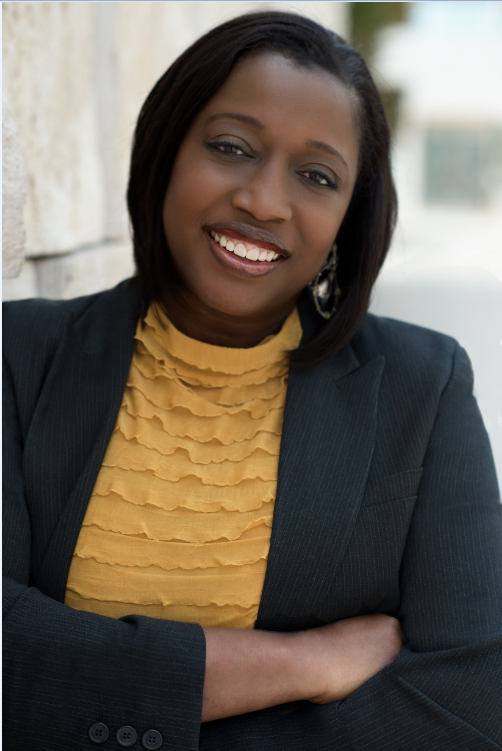 "Felicia D. Henderson is the co-executive producer of Marvel's hit Netflix series "The Punisher" and the executive producer / head writer / creator of BET's "The Quad." Felicia is also the award-winning creator of the landmark Showtime Network hit "Soul Food: The Series," television's first long-running drama featuring African Americans. The successful writer/ director/ producer also executive produced "Single Ladies" and "Reed Between The Lines" for BET Network. She has written, and co-executive produced high-profile shows such as "Gossip Girl," "Fringe" and "Everybody Hates Chris." Additional credits include: "Sister Sister," "Moesha", and "The Fresh Prince of Bel Air." After beginning her writing career in sitcoms, Ms. Henderson turned her attention to television drama writing and received three NAACP Best Drama Awards for SOUL FOOD; a Gracie Allen Award for her depiction of women; and a Prism Award for Accurate Depictions of Social Issues. She also garnered a Writers Guild of America nomination for FRINGE.
"My New Year's resolution is to get more sleep. I have slept three or four hours a night my whole life. Now sleep research has caught up with me. I need to sleep more to be healthy. So I'm thinking of setting an alarm for when it's time to go to bed. My second resolution is to spend more time with my dog. Obviously, we will spend that time sleeping."
Maksim Chmerkovskiy
"Internationally renowned ballroom dance champion, choreographer and 16-time "Dancing with the Stars" pro Maksim Chmerkovskiy has quickly become one of America's most watched and most beloved cast members of the smash hit series. Not one to limit himself, Chmerkovskiy has also starred in the Broadway productions of dance shows Burn the Floor and Forever Tango and appeared on a number of hit television shows in the U.S. including a guest stint on "General Hospital" and the Netflix reboot "Fuller House." Chmerkovskiy's professional choreography work includes three numbers in the world famous water-based stage production, Le Rêve, at the Wynn Las Vegas, the "Dancing with the Stars" 34-city tour, a national commercial for Propel water and he provided choreography for hot up-and-coming actress Zendaya's music video for the song ""Neverland"" from Broadway's Finding Neverland.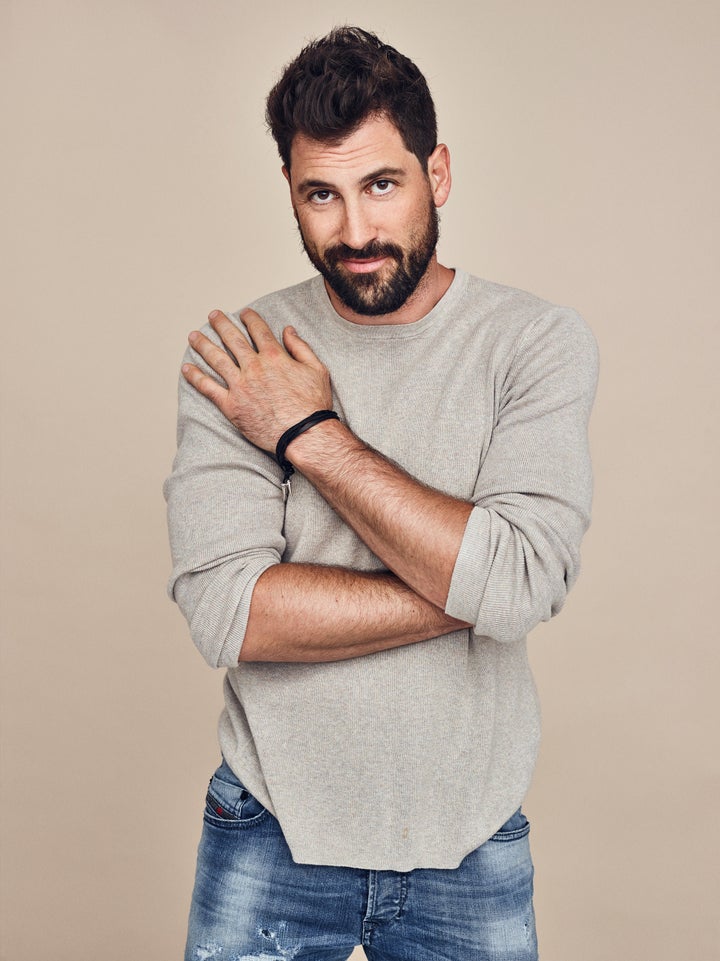 "My new year resolution is simple: BE BETTER!
I spent my entire adult life getting to this exact moment and I just had the best year of my personal life, so I just want to be better husband, father, son, brother, friend, performer, businessman and just a better person all around."
Popular in the Community