The American dollar is in bad need of a makeover. Thanks to the Dollar ReDe$ign Project, we may now have some options.
Organized by creative strategy consultant Richard Smith, the Dollar ReDe$ign Project is soliciting ideas for the dollar bill of the future. "Our great 'rival', the Euro, looks so spanky in comparison it seems the only clear way to revive this global recession is to rebrand and redesign," the project notes on its website.
Though the most recent competition is now closed, voting ends on September 30. We've compiled some of the best dollar designs below. Which one is the most suitable for our beloved greenback? Check them out -- and check out the Dollar ReDe$ign Project for more information.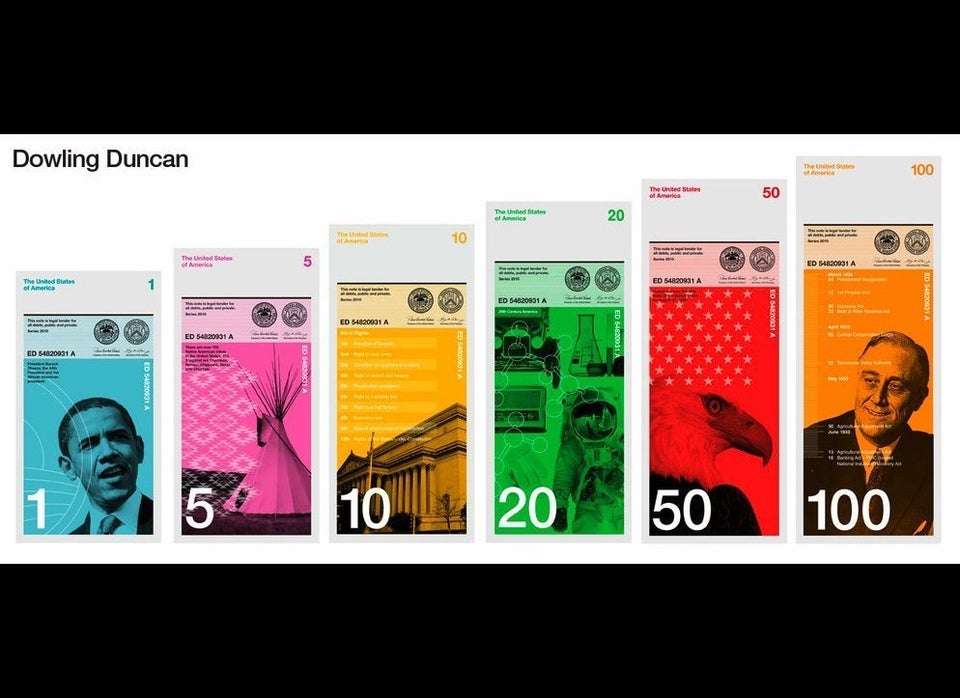 15 Amazing Dollar Redesigns
Related
Popular in the Community