With the ever-changing news cycle, it's easy to miss great images that fly under the radar. We've got you covered.
We're highlighting exceptional photos from around the world for the week of May 18 to 24. Check them out below.
ABOVE: The moon rises above 42nd Street in New York City on May 19, as seen from Weehawken, New Jersey. Credit: Gary Hershorn/Getty Images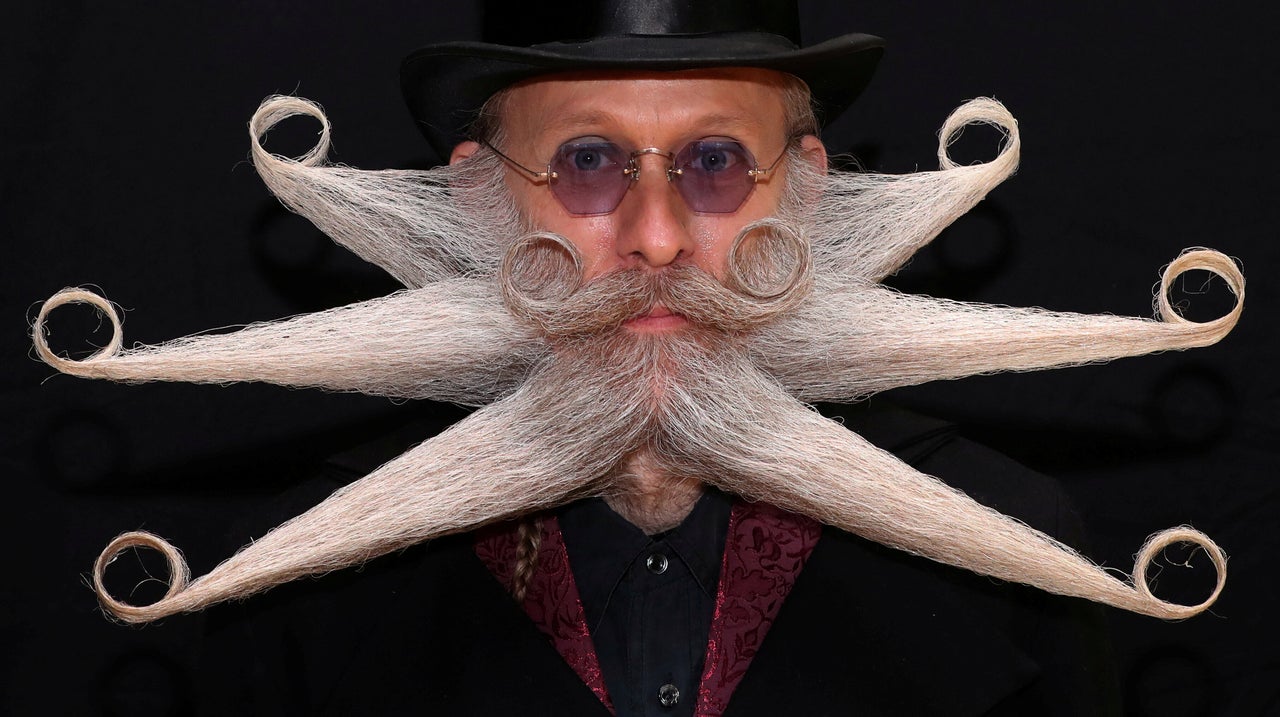 A participant in the international World Beard and Moustache Championships poses before competing in one of the 17 categories of beard and 'stache styles in Antwerp, Belgium, on May 18.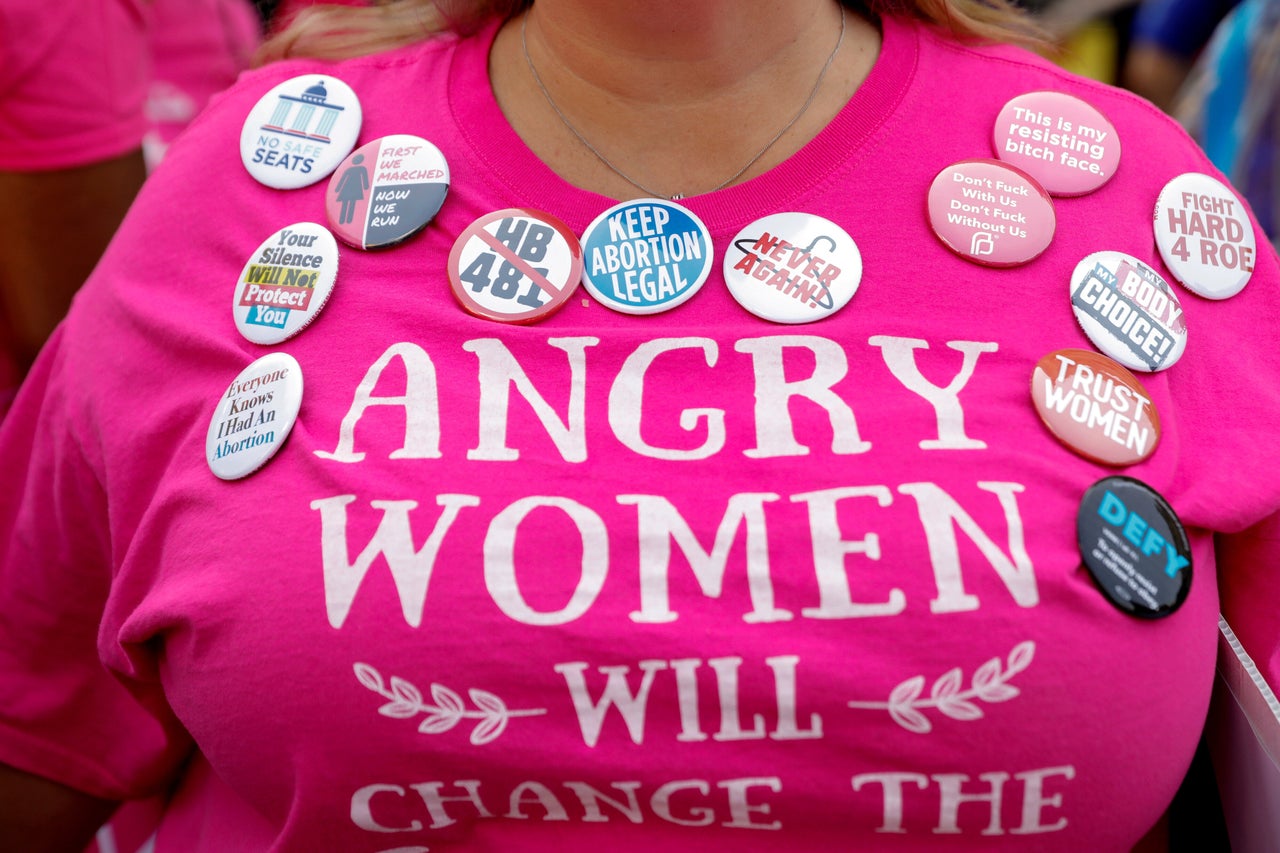 Tamara Stevens, a No Safe Seats Collaborative Alliances Team member attends the "Stop the Bans" rally in Atlanta on May 21.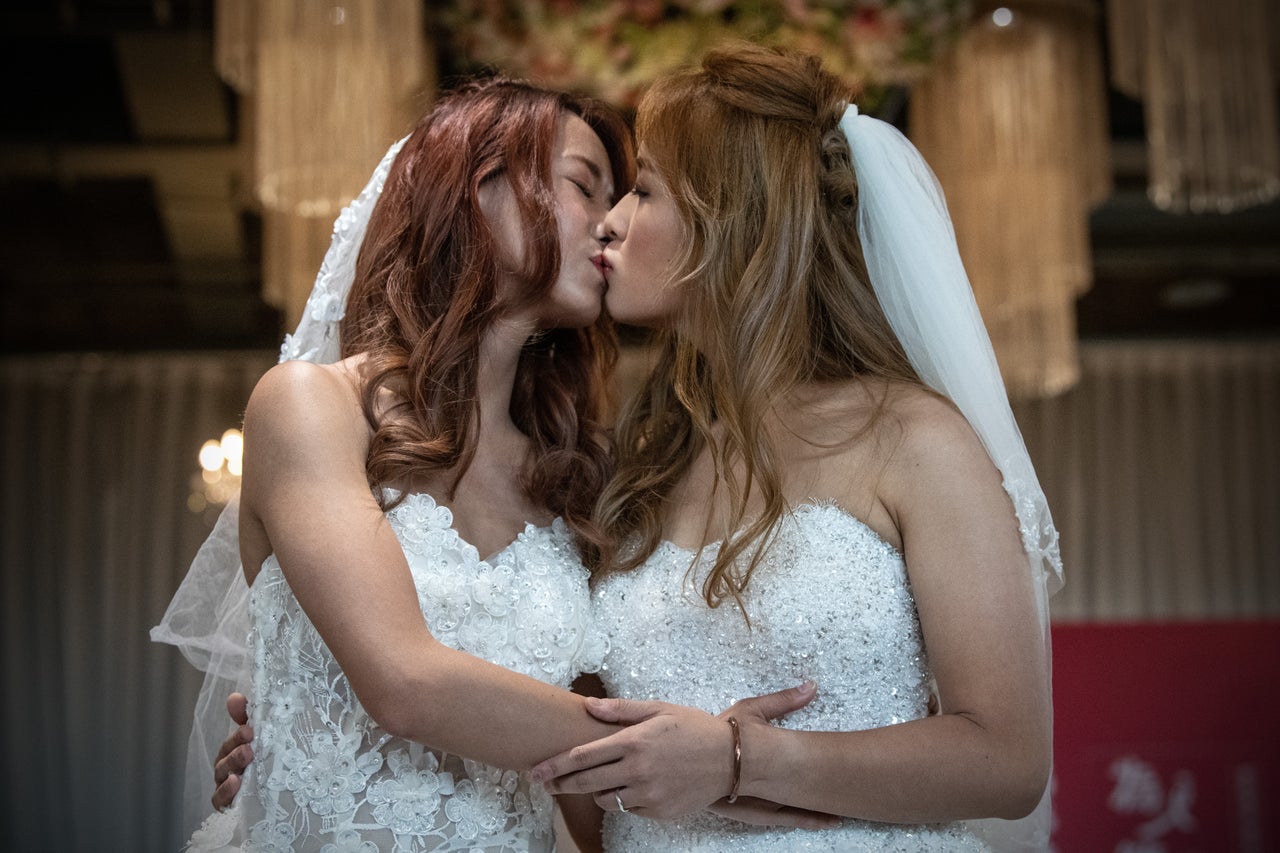 Lesbian couple Amber (left) and Huan Huan kiss in Taipei, Taiwan, on May 18 during a wedding event to raise HIV awareness a day after Taiwan's Parliament voted to legalize same-sex marriage.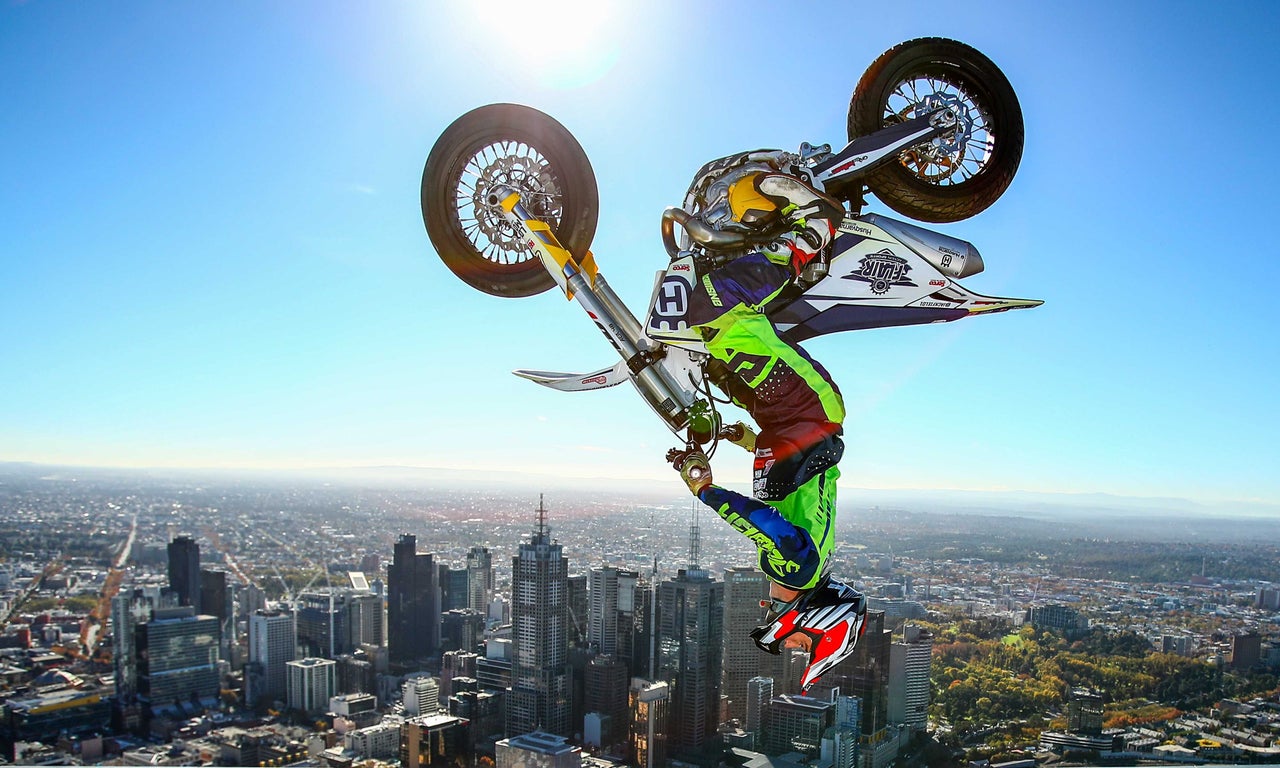 World champion trials bike rider Jack Field of Australia performs the highest backflip on a motorcycle ever recorded as he flips his motorbike upside down on the roof of Melbourne's Eureka Tower during an AUS-X Open media event on May 22.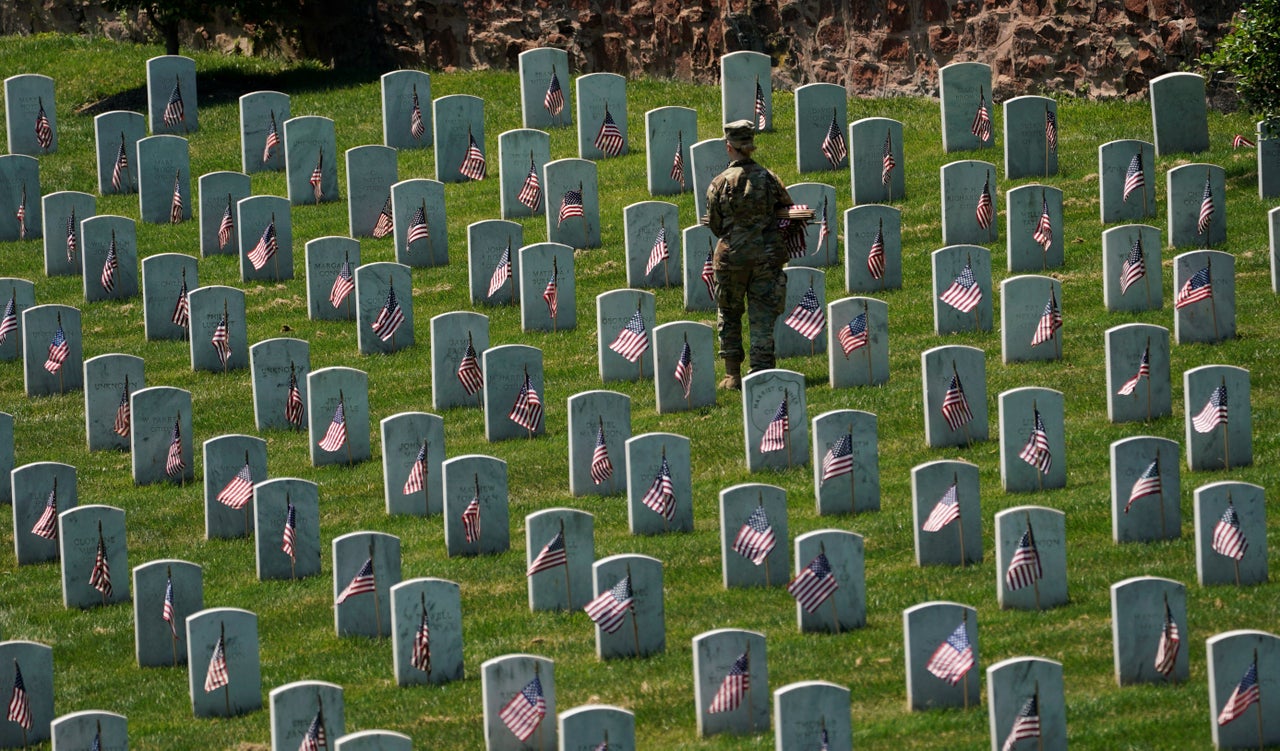 An Old Guard takes part in "Flags-In," an annual event where small American flags are placed in front of more than 240,000 headstones of U.S. service members buried at Arlington National Cemetery in Virginia, on May 23.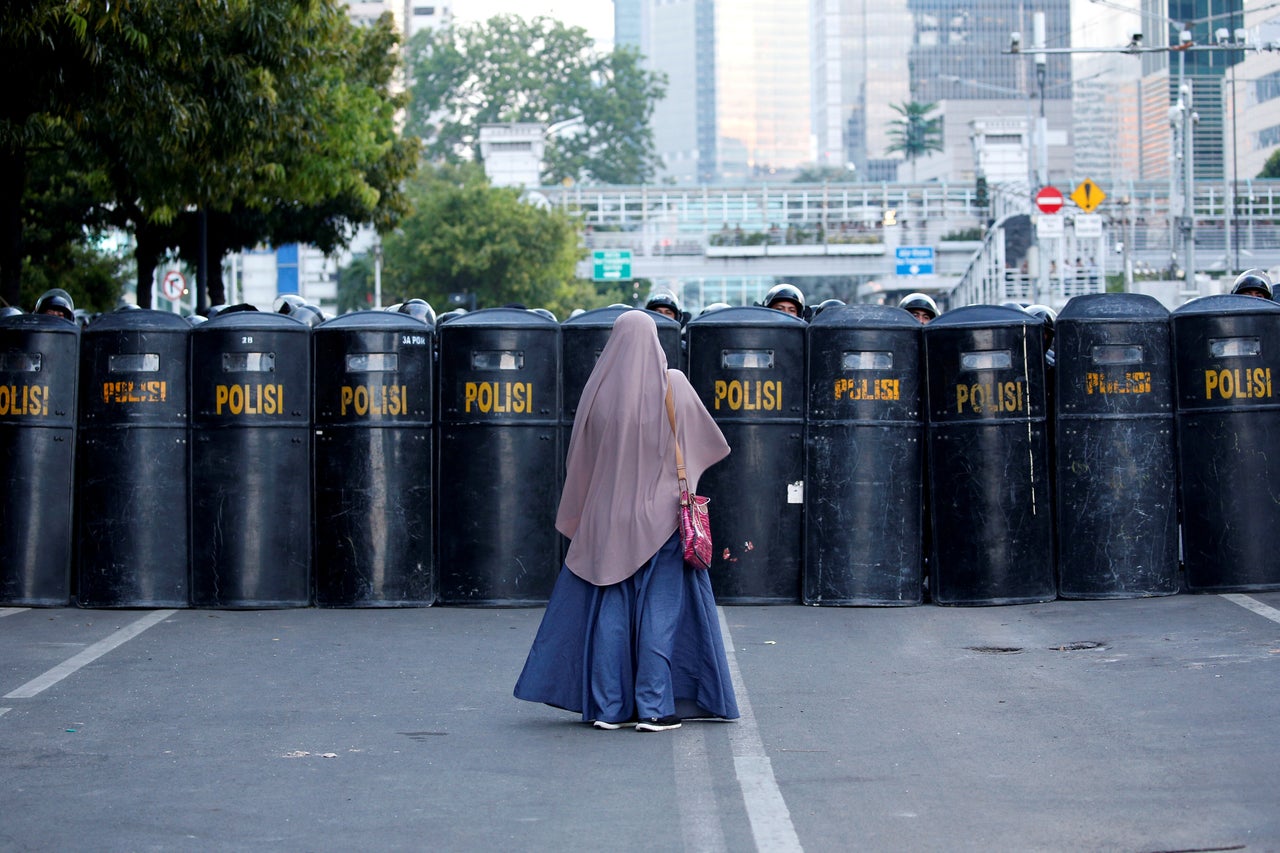 A woman stands in front of a riot police's barricade on May 24 after a riot outside Indonesia's election supervisory agency (Bawaslu) headquarters in Jakarta following the announcement of last month's presidential election results.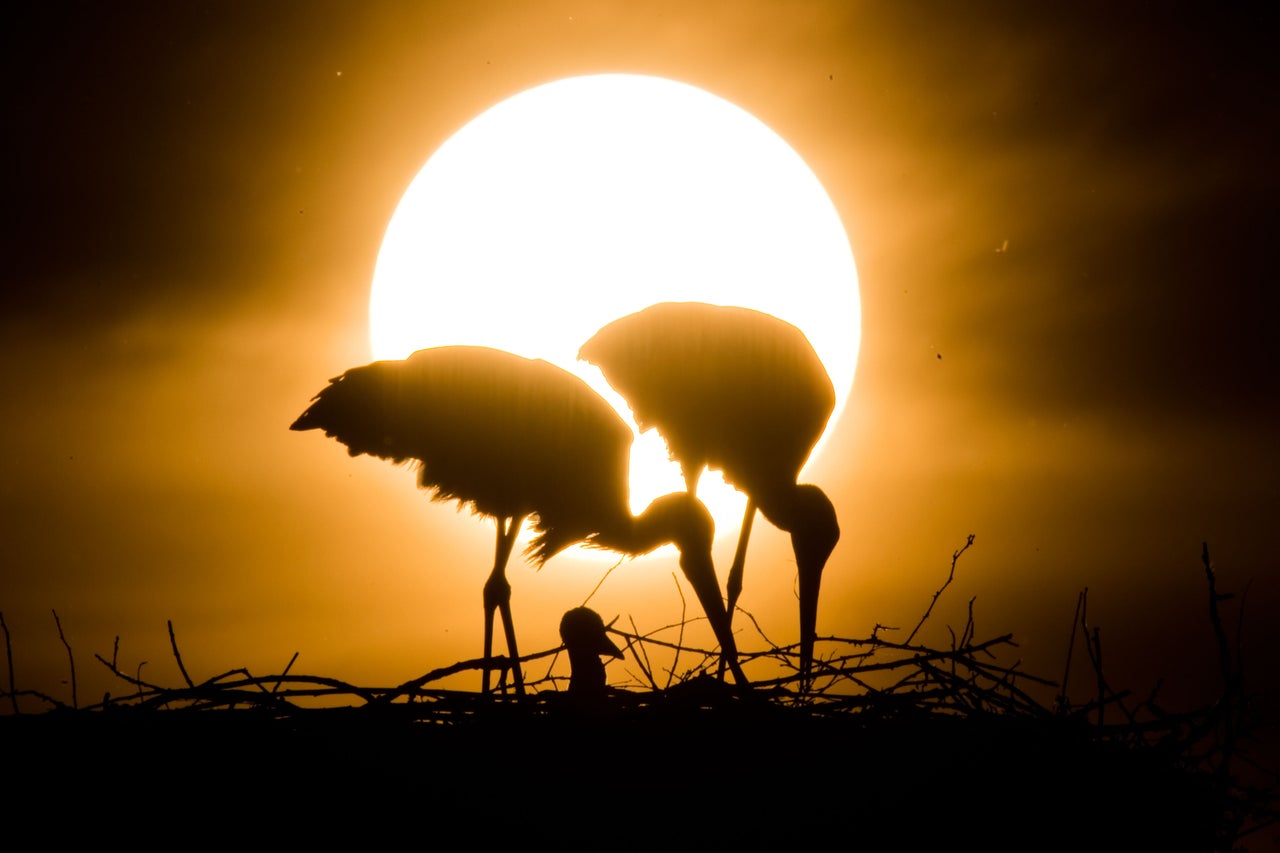 The sun goes down behind the nest of a pair of white storks with their young near Laatzen, south of Hanover, western Germany, on May 23.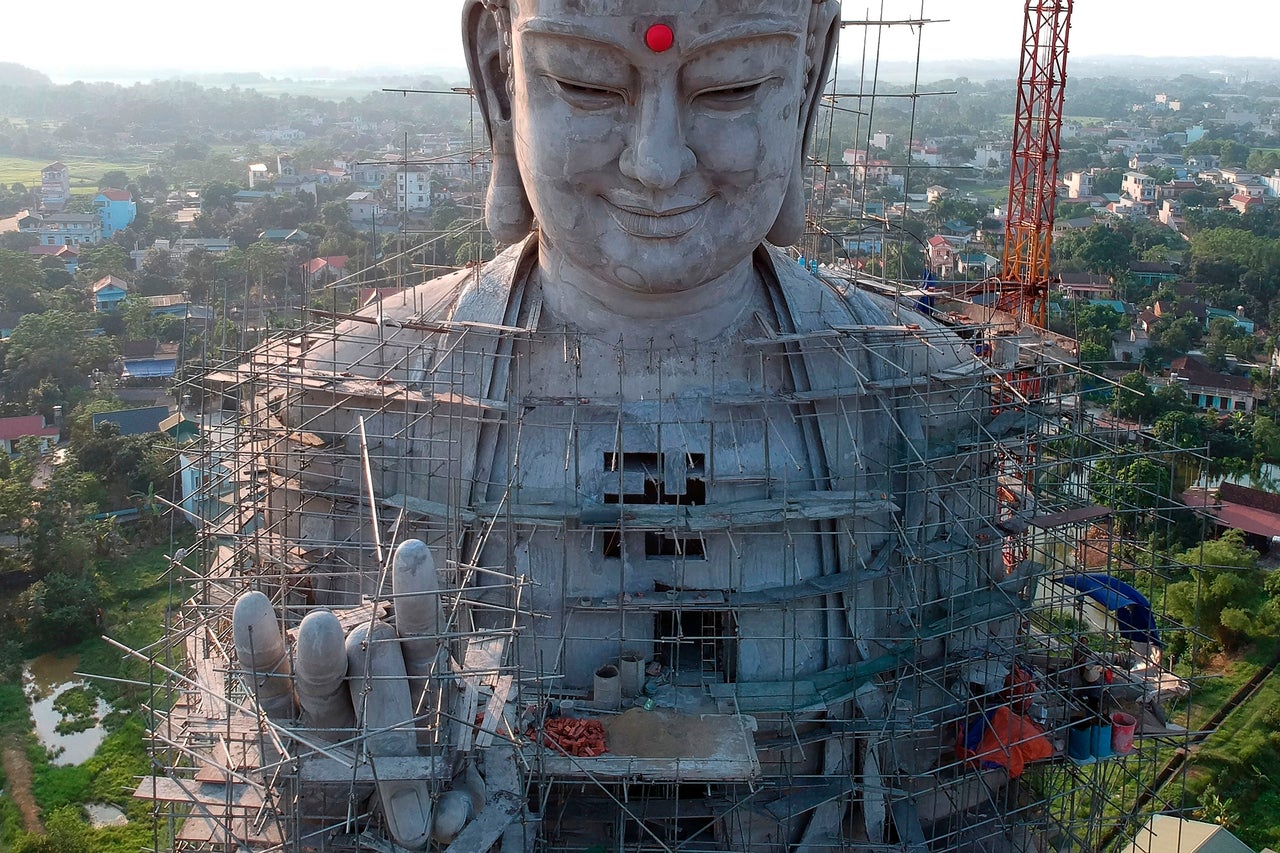 This aerial photograph shows a giant Buddha statue under construction at Khai Nguyen pagoda in Son Tay on the outskirts of Hanoi on May 18, on the eve of Vesak or Buddha Day, which marks the birth, enlightenment and death of Gautama Buddha.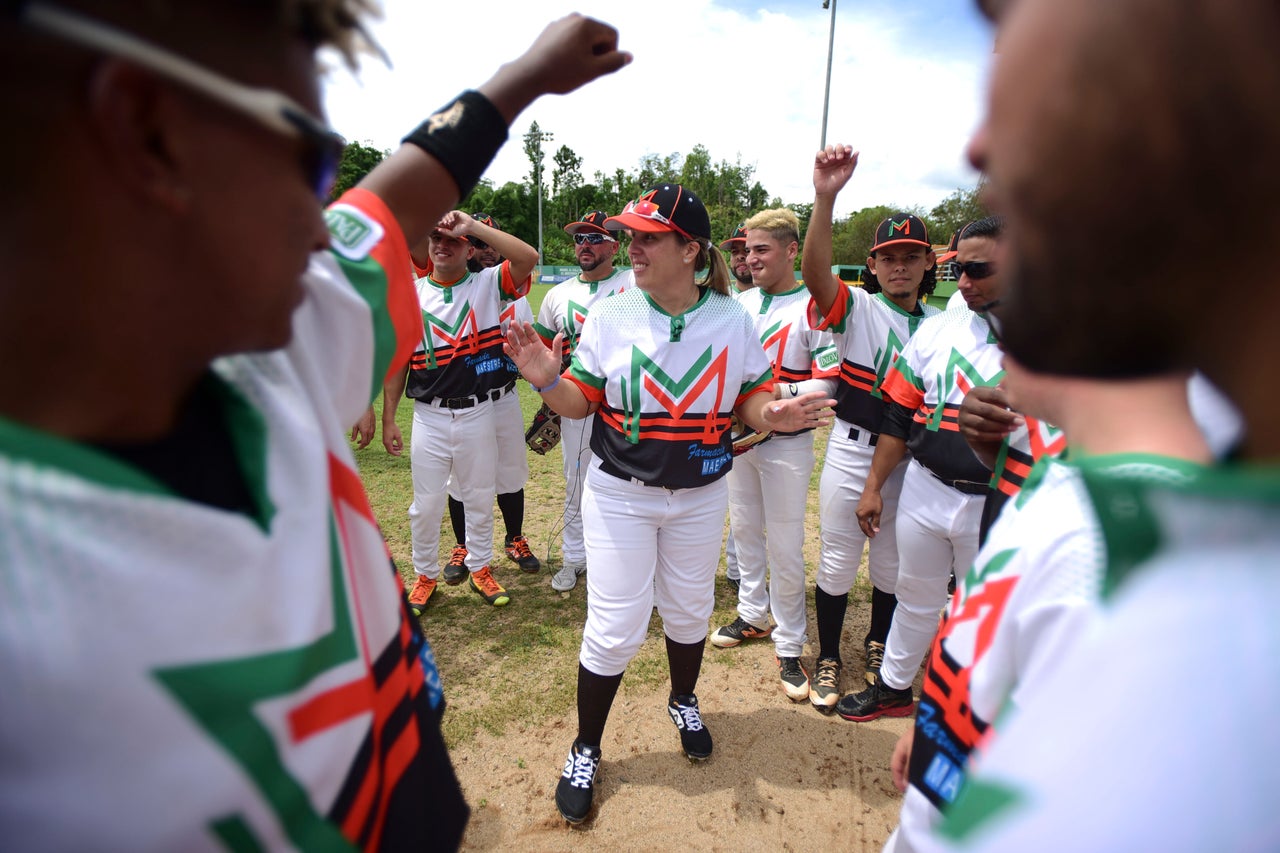 Diamilette Quiles (center) is welcomed by her teammates from the Mountaineers of Utuado baseball team moments before their game against the Patrulleros de San Sebastian at Ramon Cabanas Stadium in Utuado, Puerto Rico, on May 19. Quiles, who joined the team days ago, is the first woman in Puerto Rico's history to play in an otherwise all-male baseball tournament organized by a popular semi-pro league. "I'm leaving it all in God's hands," she said.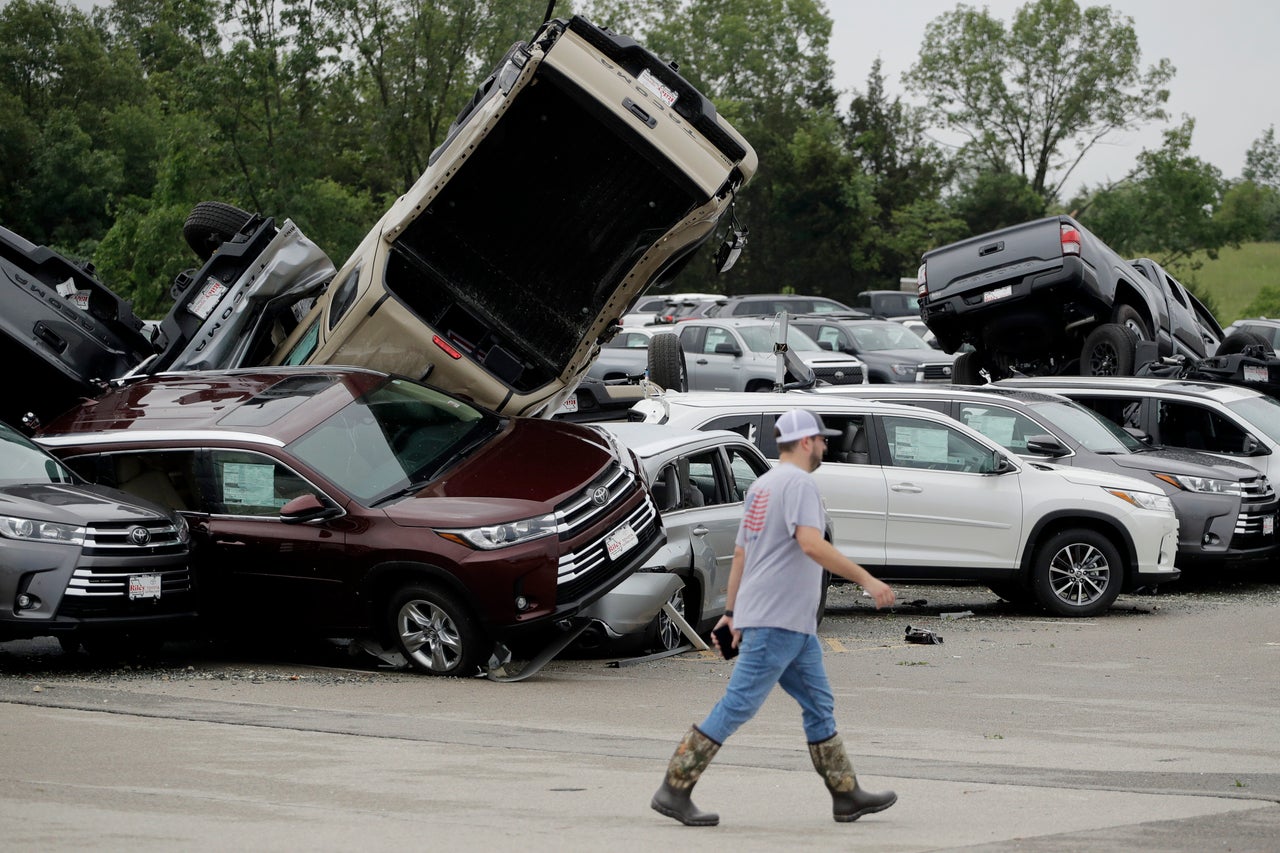 A worker walks past tornado-damaged Toyotas at a dealership in Jefferson City, Missouri, on May 23, after a tornado tore through late Wednesday.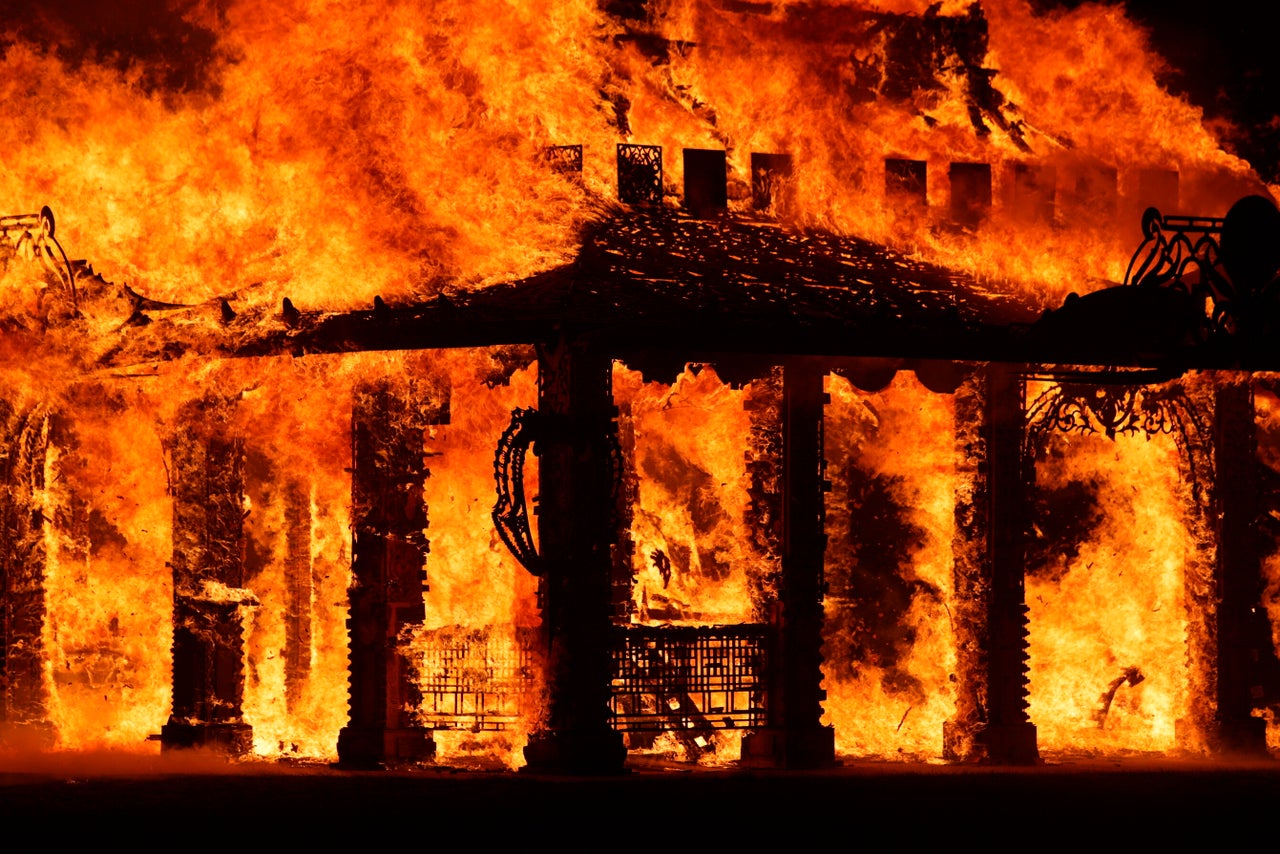 The "Temple of Time," built as a memorial to the 17 victims of a shooting at Marjory Stoneman Douglas High School, is seen on fire during a ceremonial burning in Coral Springs, Florida, on May 19. The "Temple of Time" public art installation was set on fire at the ceremony hosted by the cities of Parkland and Coral Springs, where the high school's students live.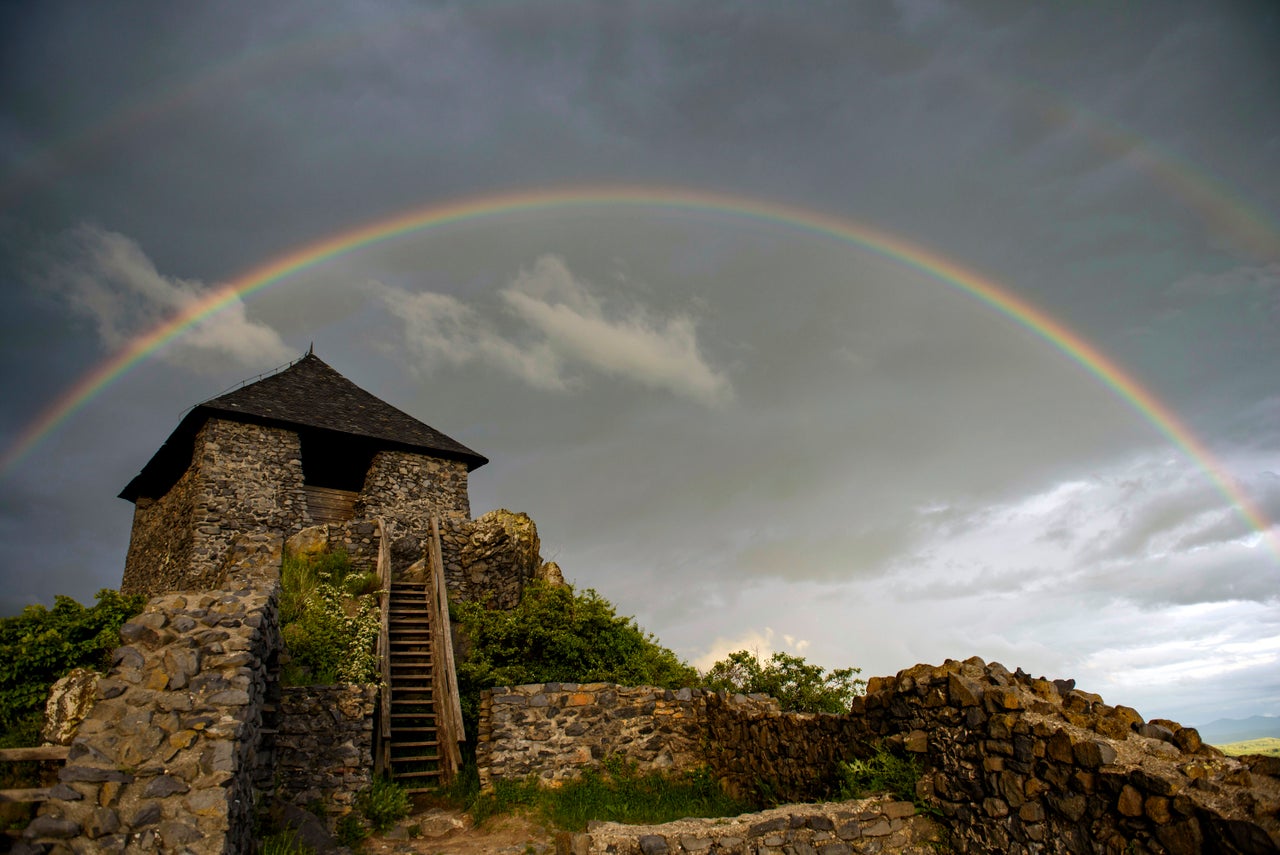 A double rainbow is visible in the sky above the Salgo Castle near Salgotarjan, Hungary, on May 23.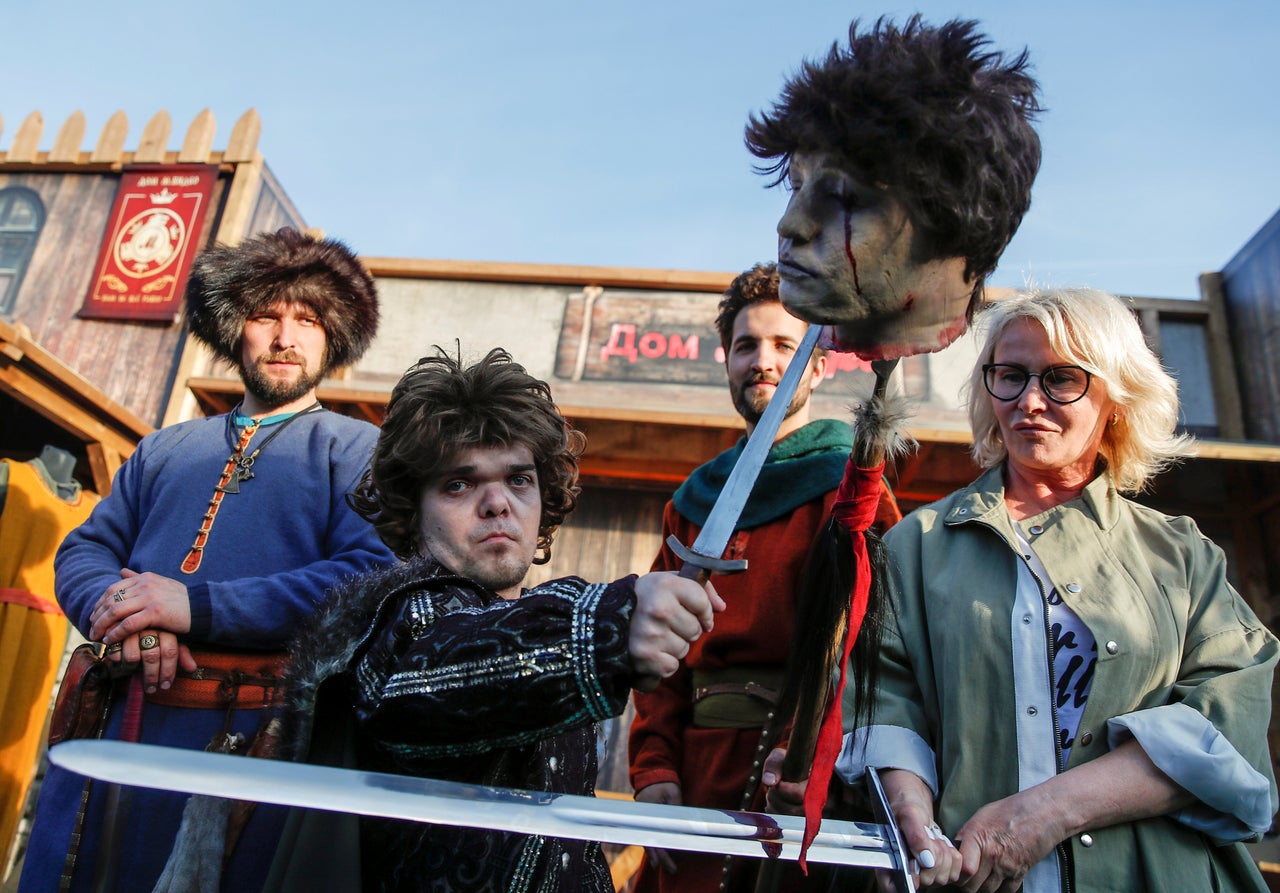 An actor dressed as Tyrion Lannister poses with a fake severed head before the screening of the final episode of "Game of Thrones" on a 20-meter-high screen at RZD Arena in Moscow on May 20.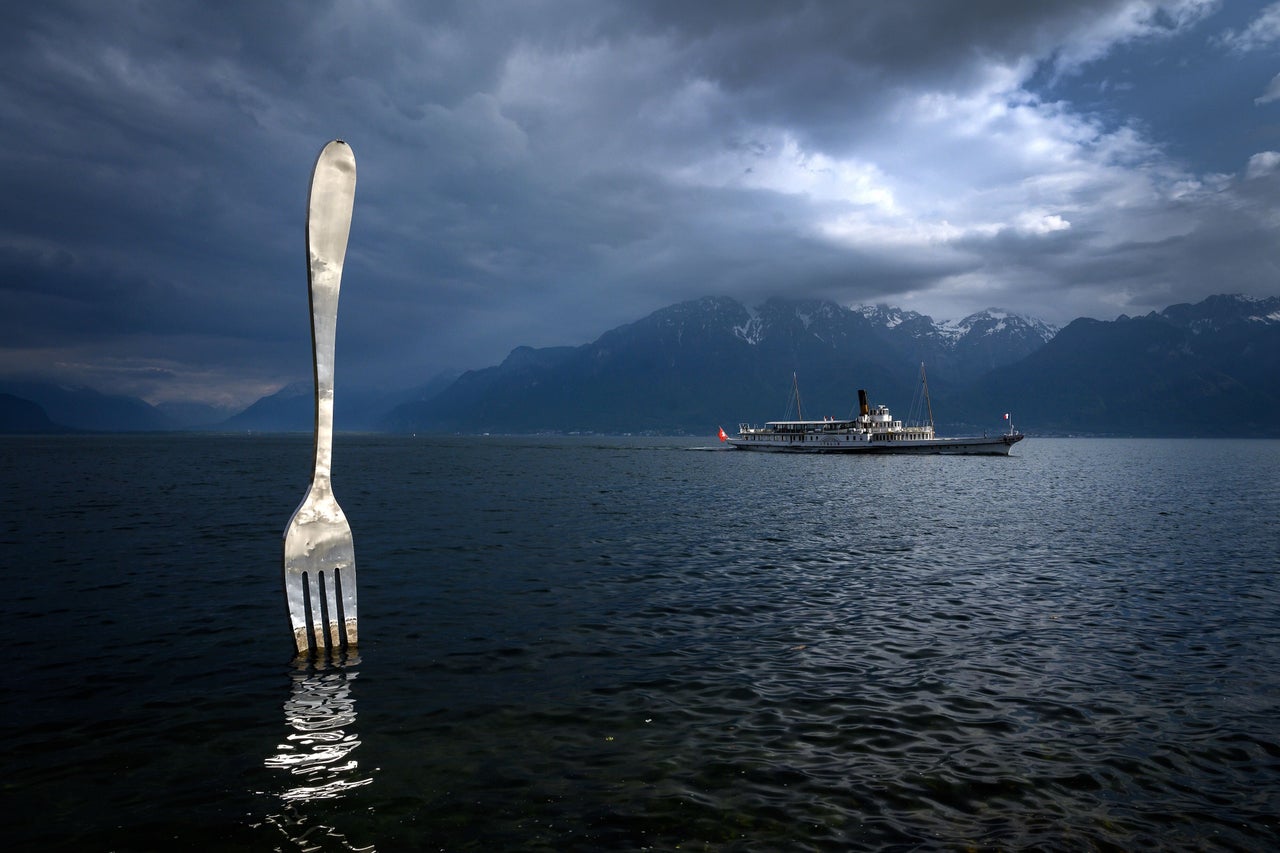 A picture taken on May 21 in Vevey, Switzerland, shows the paddle steamer "Italie" of the Compagnie Generale de Navigation sur le lac Leman, commonly abbreviated to CGN, sailing on Lake Geneva past a giant fork sculpture designed by Switzerland artist Jean-Pierre Zaugg.
Before You Go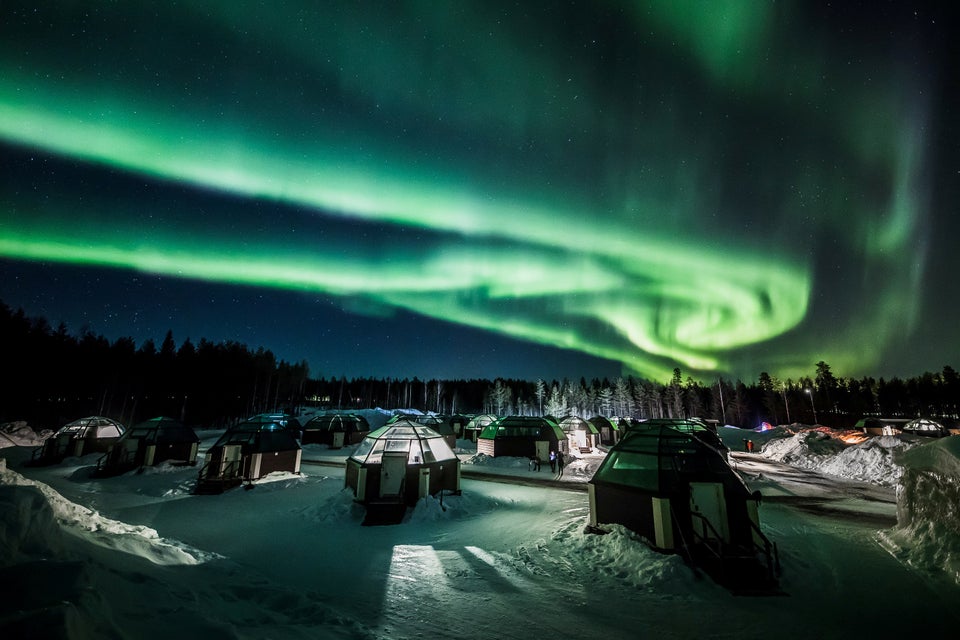 Photos You Missed In 2019
Popular in the Community