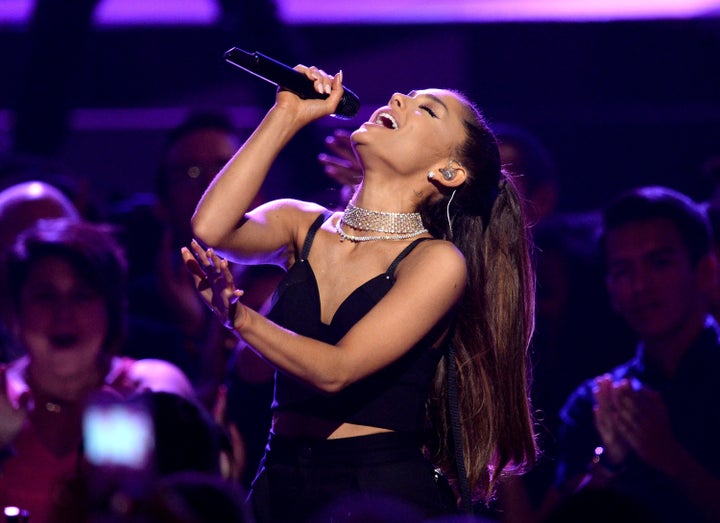 Something terrible happened at an Ariana Grande concert on Monday.
Concerts, especially ones targeted toward young girls and boys, are a sacred space to celebrate life and music. For some, it means being within breathing distance of their favorite pop star, and for others, it's one of the only places where they can be themselves. 
Grande's music has always been about being true to oneself and making empowered choices, be they in romance, friendship or in front of the mirror. "Dangerous Woman" is the culmination of this journey, becoming her most dynamic creatively album to date. 
It's unlikely that Grande will finish the rest of her concert dates, as the tour is in limbo for the time being. Whether she takes the stage again or chooses to stay out of the spotlight for now, the atmosphere of love and acceptance she created in arenas across the world is something that can never be snuffed out.
So here are some things that make Grande, her fans and the "Dangerous Tour" infinitely beautiful. 
1. It's all about the fans
Grande is famous for the connection she shares with her fans, especially the younger-skewing ones, as she's transitioned from a Nickelodeon star to a full-fledged artist with her own distinctive sound. 
 2. The opening acts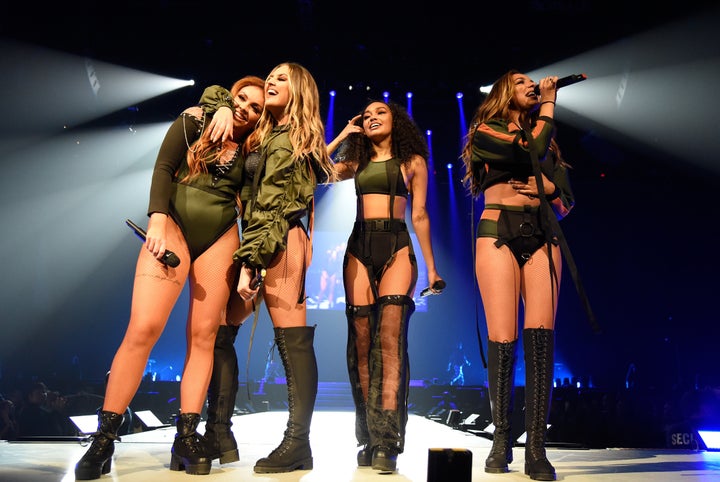 Grande has hosted a variety of different opening acts, with Victoria Monét and the British girl group Little Mix warming up the crowd for the North American tour dates, and BIA joining for the European leg. Each of them has issued heartfelt tributes to the victims in the days following the attack. 
 3. A safe space for LGBTQ people
The gay community loves Ariana and she loves them back. Grande has long been an outspoken advocate for LGBTQ people, headlining pride events or speaking out against homophobia in interviews. That's why queer fans gravitate to Grande and feel like they can break free whenever she's on stage. 
4.  Everyone dresses up
Cat and bunny ears, ponytails galore and fan merch for days. Arianators do not come to play. 
 5. Mothers And Daughters
If you're under the age of 18, you're probably going to an Ariana Grande concert ― begrudgingly or otherwise ― with a parent or two. Grande's music has always resonated with young women, so her shows have become something mothers and daughters can enjoy together. Even Kim Kardashian took North West back in April and snapped this adorable photo behind the scenes.  
6. Voguing Extravaganza
Grande opens the "Dangerous Tour" with a performance of "Be Alright" that features a crew of voguing male back up dancers that give us LIFE. 
8. "Thinking Bout You"
During her performance of "Thinking Bout You," Grande takes a seat on stage to belt the emotional ballad. Behind her, stunning outlines of same-sex couples lit up with a luminescent glow are featured on the big screen. 
9. Mac Miller
Grande's boyfriend, rapper Mac Miller, has joined the singer on multiple stops of the Dangerous Woman tour to accompany her on their track "The Way." Although Grande has admitted she's "adored" him since she was 19, the two only officially began dating in 2016 and she's not afraid to share their love with the world. 
10. Crew Love
To pull off a world tour with the size and scope of Dangerous Woman, it has to be a team effort. Grande gives shoutouts to everyone from her back-up dancers to her makeup team. It only takes one glance at her social media accounts to see that there is a genuine love among the crew. 
11. It's a family affair
Ever the supportive brother, Frankie Grande has attended a handful of the shows on tour, cheering along in the crowd for his little sister with the rest of us. 
12. Female empowerment
Before Grande starts working on her fitness for "Side to Side," a video of her appears on the screen as words and phrases in all caps like "not asking for it, "sexual", "irreverent," "human" and "female" flash behind her. Many have tried to peg Grande as just one thing, and this is her response. 
13. Speaking of "Side to Side" ...
Grande spinning on a stationary bike flanked by crop top-clad dancers on either side to sing "Side to Side" is a concert highlight. The stage turns into a mini-gymnasium, complete with barbells and punching bags, as Grande slays the most successful single off the record. Also, Nicki Minaj. 
14. Words of encouragement
Grande mostly lets her songs speak for themselves, but she does provide some commentary throughout her concerts to inspire fans and let them know how they inspire her. At the New York stop of the tour, she reportedly told the crowd, "It might seem to be a scary time to be yourself ... You're beautiful and your differences are beautiful."
15. Giving Thanks
After every show, Grande takes to social media to dedicate a post to those who came out to see her perform. It may not seem like much, but her notes and captions to Arianators provide a connection to her fans that lasts long after her final number. 
REAL LIFE. REAL NEWS. REAL VOICES.
Help us tell more of the stories that matter from voices that too often remain unheard.
BEFORE YOU GO
PHOTO GALLERY
Ariana Grande's Style Evolution