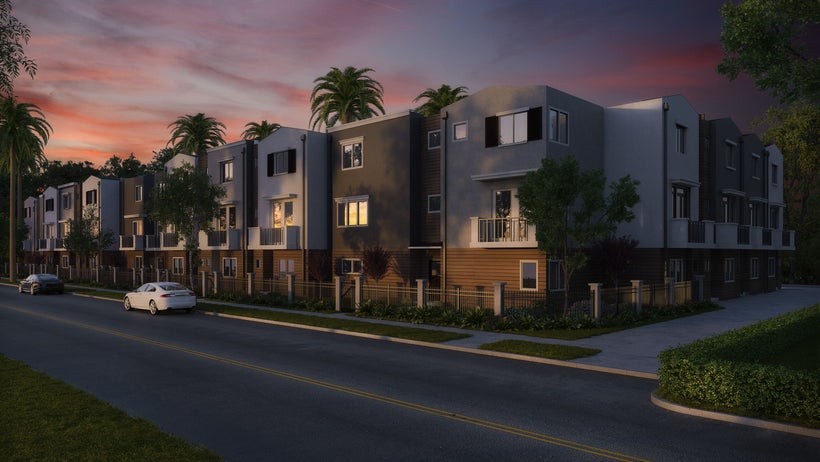 Technology is single-handedly reshaping the largest industries in the world—old industries that have been ripe for renovation for a while now.
Real estate is no exception.
According to Bill Green, successful entrepreneur and CEO of LendingOne, a nationwide company that provides loans to fix-and-flipreal estate investors, this is only the beginning. Real estate finance, as a whole, is ripe for disruption, and it's happening right before our eyes.
"Wall Street has created a new asset class, or better yet, a new category of securities, which are loans for fix-and-flip investors. Technology today is making it possible for lending platforms to entirely disrupt the old school fix-and-flip finance models. So, it's a combination of both a shift in conventional approaches to real estate, as well as leveraging fin tech to better service investors looking to get involved in the market," said Green.
He went on to explain that tech, in general, is allowing more and more investors to get involved in all the different categories of real estate. For example, with crowdfunding platforms, the barrier to entry for investing in big real estate deals is much lower, allowing smaller investors to enter the market. Investors looking to buy undervalued assets is nothing new, but what's changing is how these assets are financed. Platforms like LendingOne allow investors to borrow more toward their flip projects, faster and more effectively, while providing lower borrowing costs than traditional hard-money lenders.
However, most companies leveraging crowdfunding methods to sell real estate have quickly found there aren't enough small buyers to purchase all the demand, which is why companies like LendingOne either act as balance sheet lenders, or sell the majority of their loans to large financial institutions or hedge funds. And how this happens is through robust technology that can originate loans with an infrastructure that is attractive to large Wall Street institutions.
"We started originating loans in January, 2015, right when a lot of money was being poured into real estate tech. Fortunately, we didn't need to initially raise money—I bootstrapped LendingOne myself—and began building our proprietary technology in July of 2015. By November 1st, we launched our loan platform, and by the end of this year, 2017, we will have originated over $300 million in total loans," said Green.
One of the key tech features that separates LendingOne from conventional lenders, for example, is its proprietary technology. Borrowers use the lending platform so they can receive a rate quote in two minutes or less, and then manage their loan seamlessly through their backend dashboard. Borrowers can also choose loan terms up to 30 years with a fixed rate, allowing them to buy and hold properties for rent in the growing single-family rental housing market. For example, whole loan institutional buyers of LendingOne's loans can view available loans for sale and manage their loan holdings through their buyer specific dashboard.
"Our next step is going to be expanding our product offerings to finance multi-family and commercial projects," said Green, giving further emphasis to the vast opportunities tech can provide for real estate investors.
But it's not just tech for the sake of tech that is improving the real estate industry, but rather its ability to connect and improve efficiencies all across the board.
The reason fix-and-flip loans are such a viable market is because of the turnaround time on the associated projects. For example, the same ATTOM Data Solutions study cited houses in 2016 took roughly 180 days to flip, showing an average of a $62,000 gain between what the home was purchased for and its final flip price. 2016 also marked the highest average gross flipping profit point since Q1 of 2000, proving that this industry isn't going anywhere but up.
Considering that just about every other aspect of the real estate business is moving digital, it makes sense for investors to do the same. According to NAR Home Buyer and Seller Generational Trends Report 2017, 99% of Millennials turn to the Internet when searching for a home and/or researching real estate. So, thinking from a trend perspective, it makes sense for lenders of all kinds to invest in their digital footprint, as this sort of digital behavior will only continue in the years to come.
Calling all HuffPost superfans!
Sign up for membership to become a founding member and help shape HuffPost's next chapter
This post was published on the now-closed HuffPost Contributor platform. Contributors control their own work and posted freely to our site. If you need to flag this entry as abusive,
send us an email
.