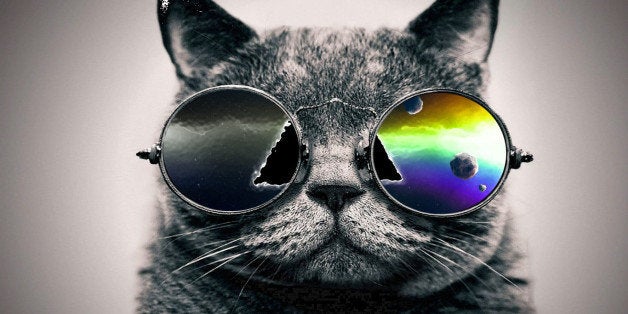 Cats rule the Internet and they also rule Google+!
This Google+ only feature will automatically make a gif from uploaded photos through their mobile app or using a newer desktop feature from a series of five or more images taken in a burst. We are always looking to continue to celebrate the feline ourselves and are so full of meow to present to you these 15 Autoawesome'd cats from Google+ers. Enjoy!
Super Thirsty Kitty!
GRRRRR! Grumpy Cat's Relative, Perhaps?
Get that MOUSE! Get It, Get It, Come On, You Can Get It CAT!
Cat Naps Are Super IN!
Boxing Cat SURPRISE!
Time To Play CATch.
Cats Aren't Just Cool, But CLEAN Too!
Rolling With The Kitties!
Dogs Make The Best Cat Pillows!
Cat's In The Bag!
Jump Around, Jump Around! Jump Up, Jump Up And Get Down!
YOU SHALL NOT PASS!
Hello, Mademoiselle LASER EYES!
Well those were fun kitties... but wait, here's another:
Cats Haz Goldfish TV!
If you post your own Google+ Autoawesomes, feel free to mention us @HuffingtonPost and we'd love to check them out!
REAL LIFE. REAL NEWS. REAL VOICES.
Help us tell more of the stories that matter from voices that too often remain unheard.