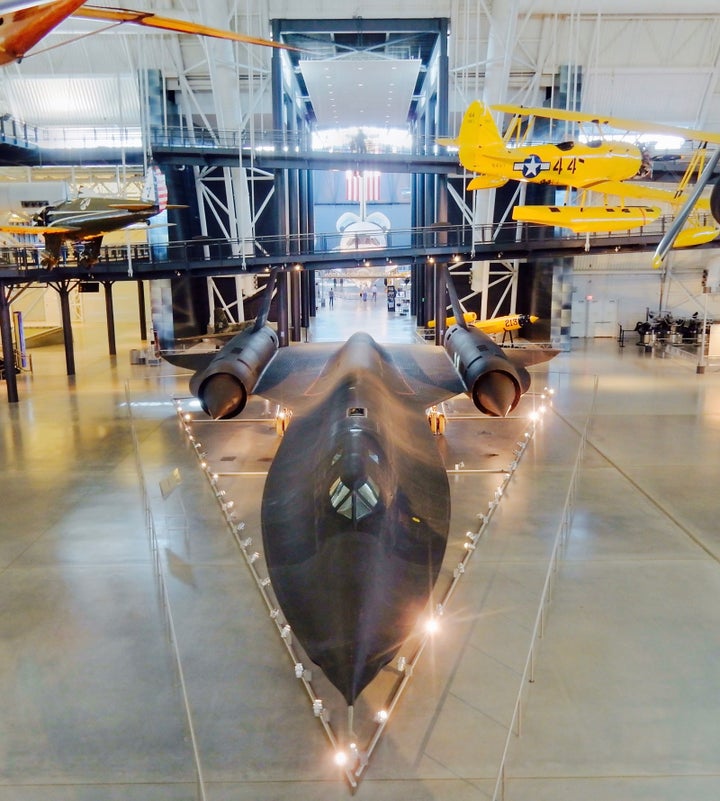 A suburb of Washington DC, Fairfax County, Virginia is often overlooked as just a bedroom community that just so happens to be where George Washington lived - in his estate, Mount Vernon. But there is so much more to this massive county, including a Smithsonian Air and Space Museum, which is not that Smithsonian Air and Space Museum on the Mall. So read on to discover what you probably didn't know about this swath of Virginia bordering our Nation's Capital.
(For much more detailed information, and ideas about other Offbeat Escapes in the Northeast, look to the GetawayMavens.com).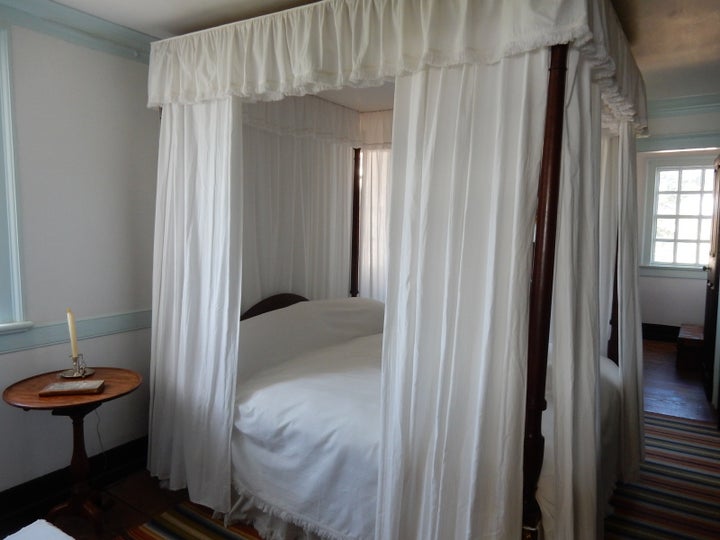 1. Grasp the very same banister that George Washington himself gripped as he climbed the central staircase at Mount Vernon. Although many American historical sites are replicas of the real thing, most of Mount Vernon, saved by the Mount Vernon Ladies Association, which raised $200,000 to purchase the property in 1858, is original to Washington's day. Simply being in the presence of our first President's personal possessions is thrilling enough, but there's so much more to see, including gardens, museums, and multi-media exhibits – so plan at least half a day here.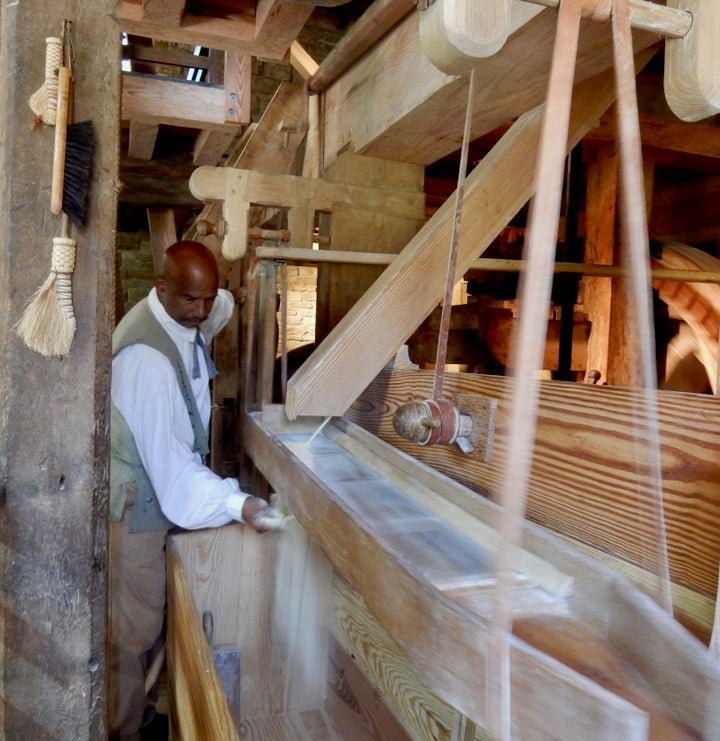 2. Watch corn ground to flour, and the backbreaking way Rye Whiskey was made in the 1700's, at George Washington Distillery and Gristmill. You can see the nuts and bolts of grain and corn milling, watch the 16 ft tall waterwheel turn, learn about the most advanced 1700's technology, and how whiskey was distilled in Washington's time at this recently opened historic site. Take the shuttle from Mount Vernon to the reconstructed buildings on the footprint of Washington's original businesses: flour milling and Rye Whisky making. And then buy a bottle – for sale in the gift shop.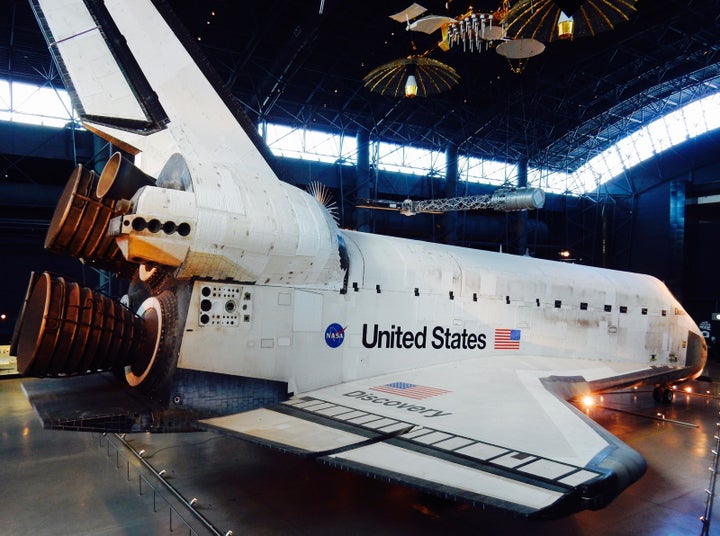 3. Stand beneath the tiled underbelly of the gargantuan Space Shuttle, Discovery at the Steven F. Udvar-Hazy National Air and Space Museum, Smithsonian Annex at Dulles Airport in Chantilly. This Air and Space Museum – not on the Mall – features hundreds of commercial and military aircraft, centered around the famous "Big Five:" 1. Shuttle Discovery, 2. The Enola Gay, the B-29 Superfortress Bomber that dropped an Atomic Bomb on Hiroshima, 3. The SR-71 Blackbird, the fastest flying machine in the world which made it from L.A. to Washington DC in 1 hour 4 minutes, 20 seconds, 4. The Concord, and 5. and the Boeing 707 Dash-80, considered the first commercial passenger jet.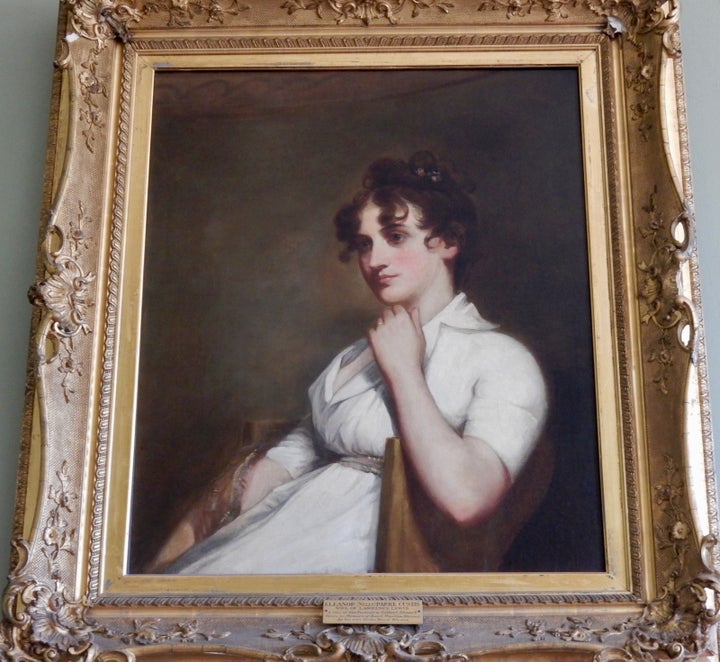 4. Tour Woodlawn Plantation, commissioned by George Washington for Martha's Granddaughter, Nellie, and her new husband, Lawrence Lewis, to see 200 years of adaptations by each successive owner, including the buy-rehab-flip king of his day, New York Playwright, Paul Kesler, who purchased the distressed property in 1900. Much of the fun here comes from weird, insider stories told by vivacious docents: the weirdest about Woodlawn's original architect, Dr. William Thornton - a Renaissance Man who was also a physician and artist best known for designing DC's Capitol Building. Thornton, according to the guide, "wanted to turn George Washington into a zombie." He apparently came up with a scheme to freeze our first President on his deathbed, and re-animate him at a later date: a plan that, thankfully, was never implemented.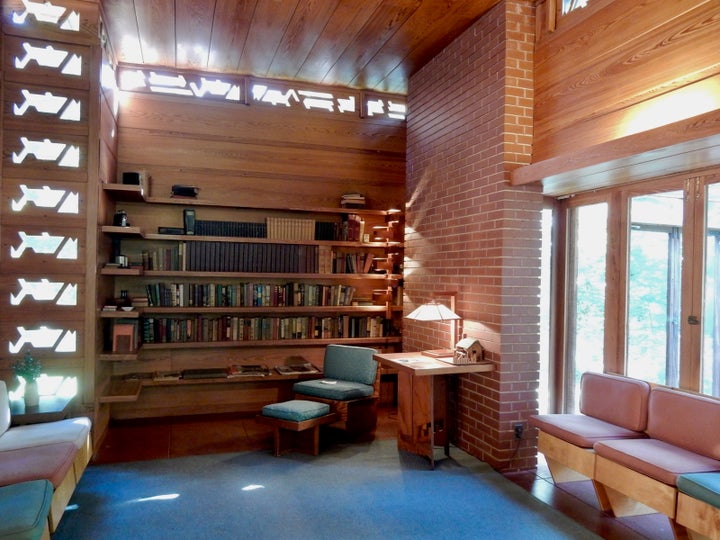 5. Squeeze into Pullman Car sized bedrooms at the 1,200 sq ft. Pope-Leighey House – the only Frank Lloyd Wright home in Virginia open to the public. Next door to Woodlawn Plantation, this middle-class house was scaled down from its original 1,800 sq. ft blueprint as Loren Pope had written Wright a "very flattering letter" admitting that he could only afford two thirds of Wright's typical Usonian home. The compact result is as eye-catching and clever as all of FLW designs.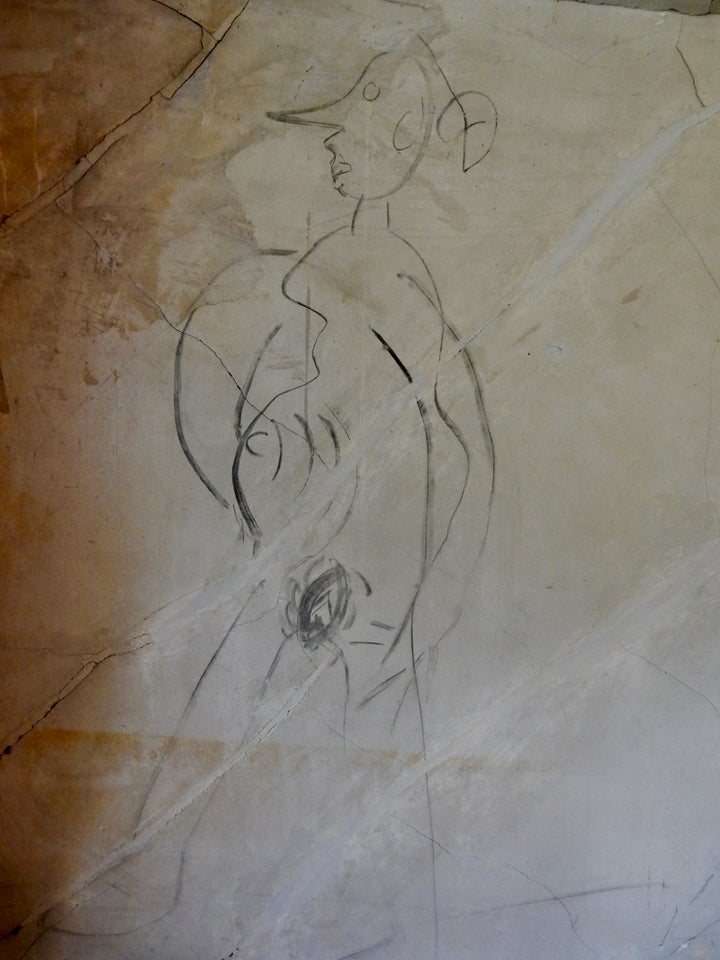 6. See naughty Civil War graffiti at Historic Blenheim. This 1859 Georgian style brick farmhouse and estate is known less for its first occupant, farmer, Albert Wilcoxon, who supplied goods to the Confederate troops, and more for its inordinate amount of Civil War soldier graffiti. In fact, Fairfax County has earned the distinction of having the "largest collection of German-born Union soldiers' signatures who wrote on walls of houses." Much of this writing was done by young soldiers, many of them just teenagers, who, besides scrawling signatures, drew men's and women's genitalia on Historic Blenheim's preserved walls.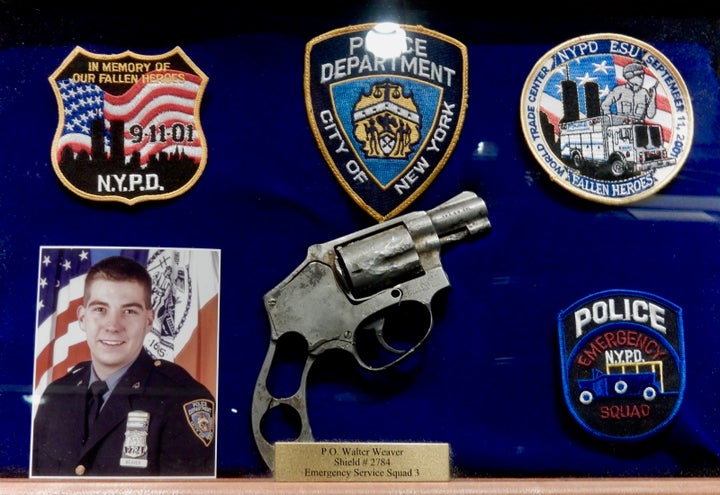 7. Set your eyes on Annie Oakley's mother of pearl pistol and the carved rifle that she used in Buffalo Bill's Wild West Show, and the gold-embossed 1800 Fatou Flintlock Double Barrel Fowler commissioned by Napoleon Bonaparte at the National Firearms Museum at NRA Headquarters. The NFM also exhibits thousands of other rare and important firearms, many steeped in American history – like the 75 rifles used by John Brown at Harpers Ferry. Though the Hollywood Movie gallery is popular, the most poignant pistol on display is one battered and bent and recovered from the rubble on 9-11, its serial number traced to NYPD officer, Walter Weaver, who had swapped his day off with a buddy on the force, and whose body was never found.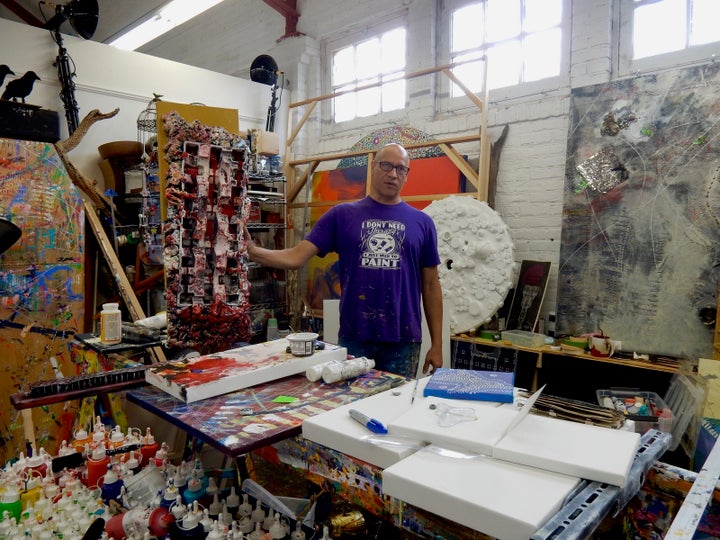 8. Meet artist Martin Cervantez, one of 65 painters, sculptors, glassworkers, ceramicist, jewelry-makers and other creatives at the open-to-the-public Workhouse Arts Center, a fine and performing arts campus carved from a reformatory built in 1910, for "low level offenders." Besides creating his own work, Cervantez, a former U.S. Army illustrator, fosters creativity in other veterans by overseeing the Workhouse SCAPE (Service member Community Art Partnership and Exchange program) - a form of Art Therapy - every Saturday.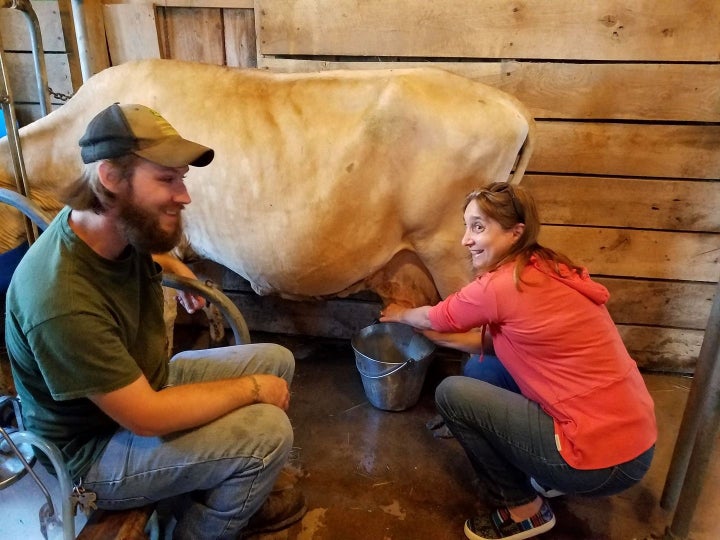 9. Milk a cow at the Frying Pan Farm Park in Herndon. It's one of those long lost chores brought back to life on this 1920's – 40's era educational-working farm, and from the looks of it, a very popular activity. Locals love this 135 acre farm, which also features draft horses, pigs, sheep, peacocks and more, as a respite from the city; a place to walk, see animal babies (or even, animals giving birth – just stay out of the "splash zone"), shop in the excellent Country Store, ride the antique carousel, explore the historic buildings, and learn how things were done around the farm in the early to mid 20th century.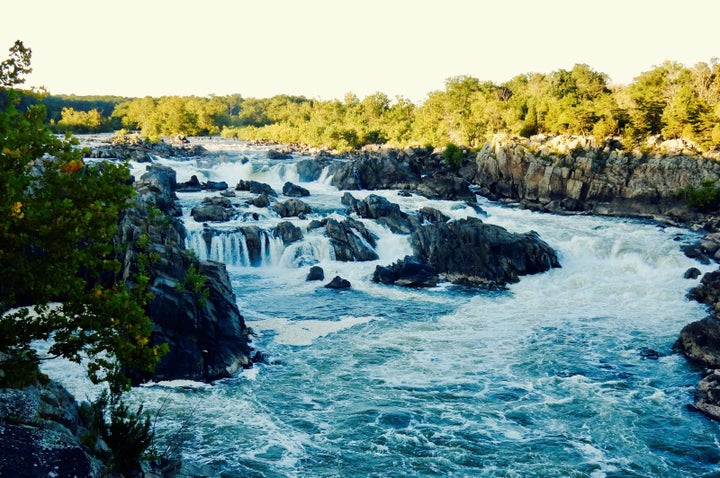 10. View of volumes of whitewater surging and swirling over boulders at Great Falls Park. Managed by the National Park Service, the Great Falls are aptly named; both for transfixing panoramas and the danger for anyone attempting to navigate these Class V and VI rapids (not recommended, to say the least, by authorities). There are three easily accessible overlooks, just a few minutes walk from the Visitor's Center, particularly lovely in late afternoon.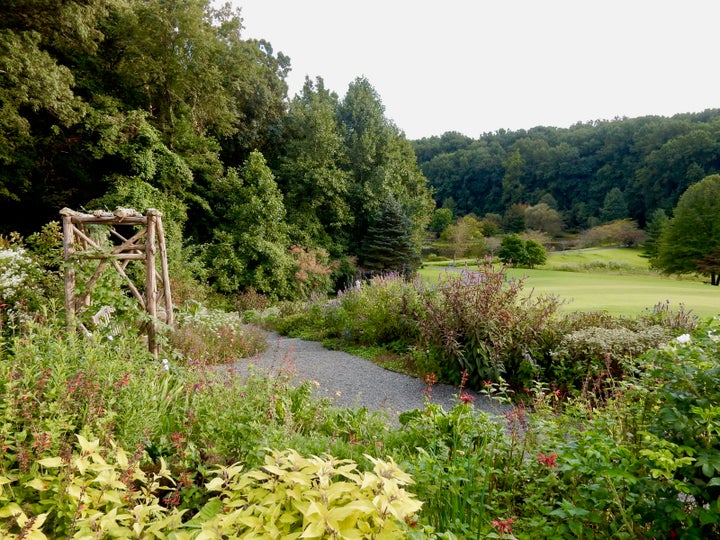 11. Discover that Prickly Pear Cactus is indigenous to Virginia's Potomac Valley on a foray through the wetlands, bogs, ponds, and forests at Meadowlark Botanical Gardens in Vienna – part of the NOVA (Northern Virginia) Park System. Meadowlark's biggest draw these days is the new Korean Bell Garden, anchored by a three ton seven foot tall handcrafted bell, embellished with Virginia and Korean symbols of good wishes of peace from one country to another. Meadowlark's most popular event is held in the coldest season– its Winter Walk of Lights – when strings of over 500,000 colorful LED lights are coiled around trees, bushes, and rocks, creating a fairytale setting in the darkest depths of the year.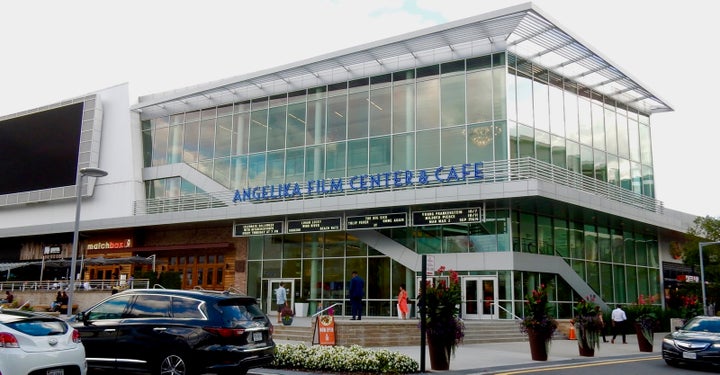 12. See an independent or foreign movie at one of only six Angelika Film Centers in the country (the first and best known in New York City) – in the "Urban Village" of MOSAIC. The very walkable MOSAIC district is growing leaps and bounds, and within its expanding boundaries you'll find plenty of independent shops, and great restaurants including Sisters Thai and Requin. Fairfax County is no stranger to these compact planned communities. One of the first post-WWII mixed-use developments was in the county's town of Reston VA, named for the man who conceived and built it in the early 1960's– Robert E. Simon.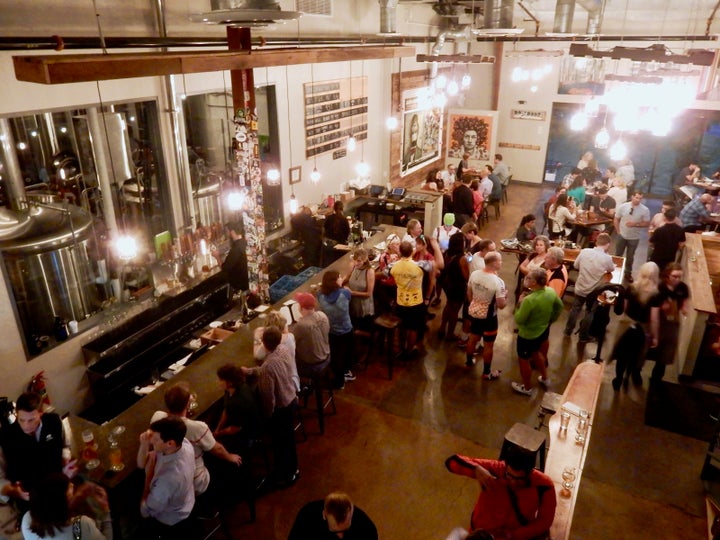 13. Join the mob of cyclists on the Washington & Old Dominion Rail Trail (linking Arlington to Purcellville) for a stop at Caboose Brewing Co., one of the most popular breweries in the Fairfax County. So hot, it's got valet parking, so cool, it's slogan is the understatedly hip, "Good Beer, Thoughtful Food," Caboose Brewing is known not only for its freshly brewed beer, but also for locally sourced small bites and elevated pub-grub.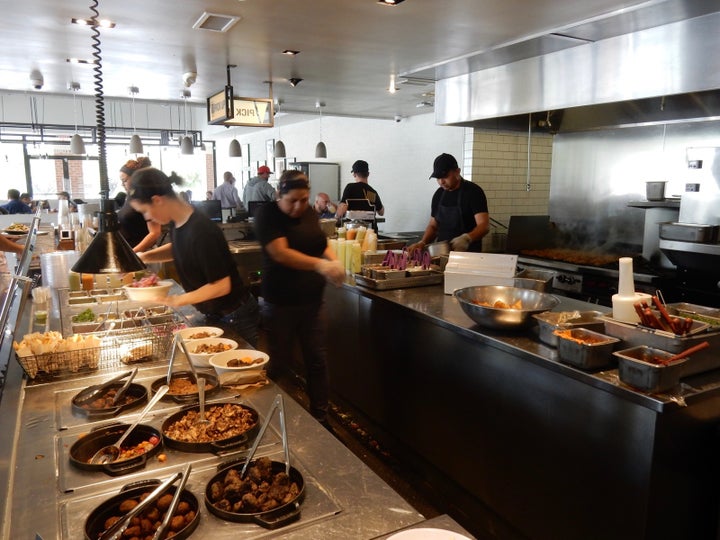 14. Dine at a few of Fairfax County's fab restaurants, including Red's Table in Reston, a cute rustic-contemporary spot perched over a small lake, famous for its locally sourced American comfort food; CAVA, one of the freshest Mediterranean-food cafeteria-style pick-your-own-meal eateries to come down the pike; the first location of Glory Days Grill, as extreme a sports bar as you'll ever find, with a private "Select Speaker" at each table that syncs to more than a dozen wall-mounted TV's, and L'auberge Chez Francois – Great Falls – considered the best French restaurant in the DC area.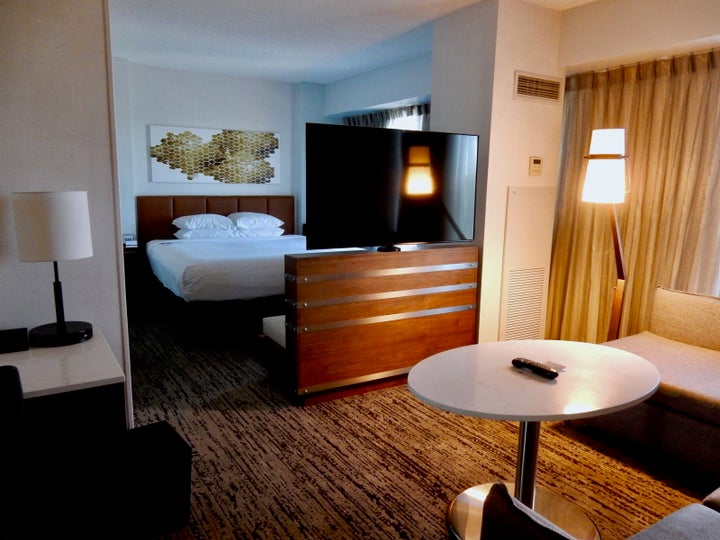 15. Park for free at a hotel just minutes from Washington DC - at the centrally located Hyatt Regency Fairfax. This high-end newly renovated Hyatt is a perfect location from which to explore Fairfax County. Large rooms are handsomely decorated in shades of nature, and best of all, the full service hotel offers free parking for guests. That's one fine perk so close to the city.
Popular in the Community