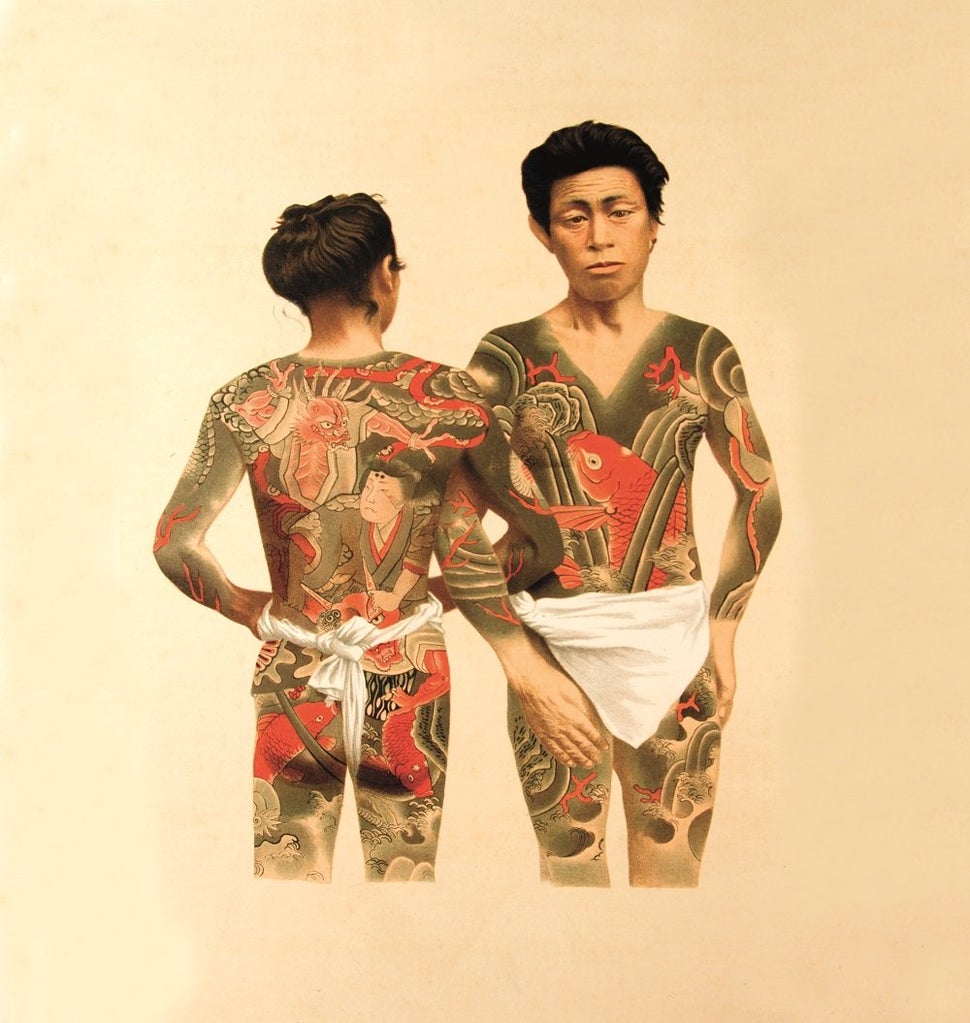 So you want a tattoo. Or you have a tattoo. Or you have many tattoos. Or you just don't understand why anyone would ever want a tattoo. Or you love tattoos, but your parents just don't understand why anyone would ever want a tattoo. Or you hate tattoos and you just don't know why your parents love them so much. 
Whatever your relationship is to the art of ink, Anna Felicity Friedman's The World Atlas of Tattoo, available from Yale University Press, provides a poetic, informative and vibrant written and visual history of the ancient tradition and its contemporary explosion into mainstream culture. From a tattooed sculpture of a warrior mummy dating back to 500 B.C.E. to a contemporary homage to Rene Magritte by artist Henrique Mattos, the compendium captures the extraordinary complexity of the tattoo tradition. 
Beyond the images worth of endless tattoo inspiration, World Atlas is jam-packed with historical tidbits and deep thoughts that could almost convince any prudish critic of a tattoo's more profound ramifications. On that note, here are 15 deep thoughts from writer James Elkins on tattoos, as excerpted from the book, combined with some of our favorite tattoos of all time.
"Its roots can be traced to mid-18th century interactions between Polynesians who used the term tatau and explorers, such as Louis Antoine de Bougainbille and James Cook. 'Tattoo' and its equivalents in other languages, such as tatouage, tatuaggi and tätowierung have largely replaced myriad turns, such as the 17-century French piquage, the early modern English 'pricking,' the Kurdish deq, the Baka tele, the Thai sak yant, and the Japanese horimono."
PHOTO GALLERY
50 Religiously Inspired Tattoos
Calling all HuffPost superfans!
Sign up for membership to become a founding member and help shape HuffPost's next chapter