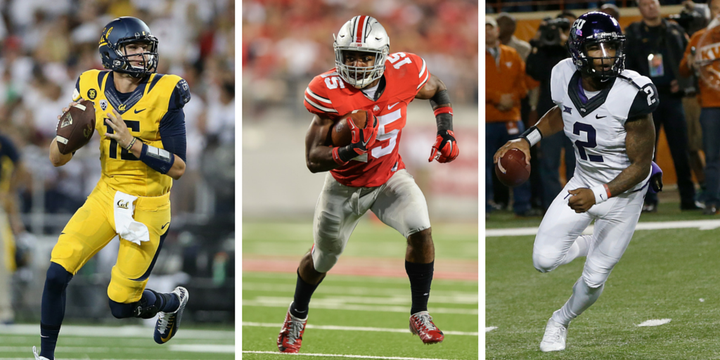 This season's Heisman Trophy field doesn't have a Marcus Mariota or a Jameis Winston... and one could argue that's a good thing. Think about two recent quarterbacks who won the Heisman, Baylor's Robert Griffin III and Texas A&M's Johnny Manziel. Neither was hyped like Mariota was -- or perhaps even Winston, who himself was a mega-recruit despite redshirting as a freshman. As a result, we had captivating Heisman races that seemed to seesaw every week. In RG3's case, he didn't lock up the award until the final regular season week.
Below, you'll find our top picks for the Heisman. Here's to a wide-open race.
testPromoTitleReplace
testPromoDekReplace
Join HuffPost Today!
No thanks.
Calling all HuffPost superfans!
Sign up for membership to become a founding member and help shape HuffPost's next chapter