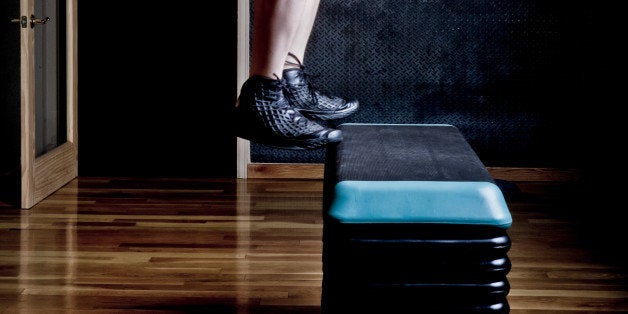 By Rachel Sturtz for SHAPE magazine
You (yes, crazy-busy you) are not too busy to work out today. This routine -- designed by Equinox's Stephanie Vitorino, creator of the best-selling VBody DVD series -- gets the fat-burning job done fast. The secret is plyometrics: explosive, high-intensity exercises. "These moves burn 10 calories a minute," Vitorino says. "Plus, they improve your strength and boost bone density."
During this plan, you'll do a plyo move for 30 seconds, march or jog for a minute and repeat. Those recovery periods are key for catching your breath and preventing your form from faltering; but, because you never completely stop, the calorie burn stays high. Keep this routine in your repertoire (click on the chart to print it) and that to-do list will never get in the way of a sweat session again.