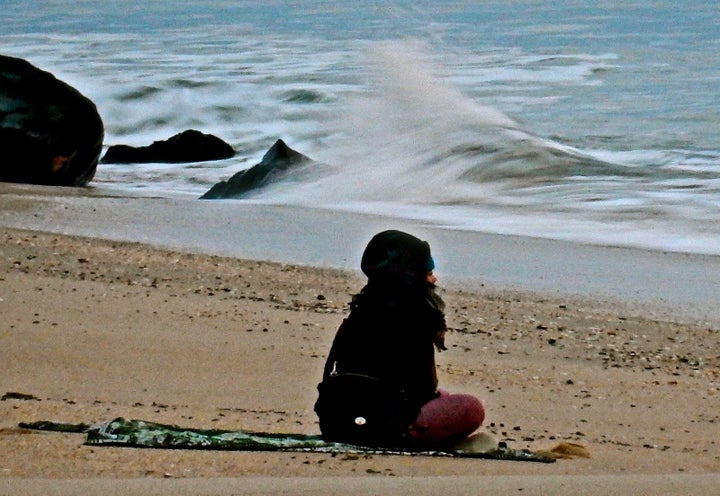 Need a bit of Nature Therapy? Forest Bathing? The following 15 spots make for soul satisfying moments brought to you by Mother Nature. Discover some of the best hidden swimming holes, a nature preserve on "Billionaire Lane," forests, gardens, waterfalls, and wildlife refuges in the Northeast USA. For those who want to delve deeper into each locale, consult the Northeast Travel experts at GetawayMavens.com.
1. Ludlow VT: Buttermilk Falls. At the end of Buttermilk Falls Road you'll find access to this local favorite swimming hole. It's just down a steep embankment. Bring water shoes. The water, even in summer, is bracing.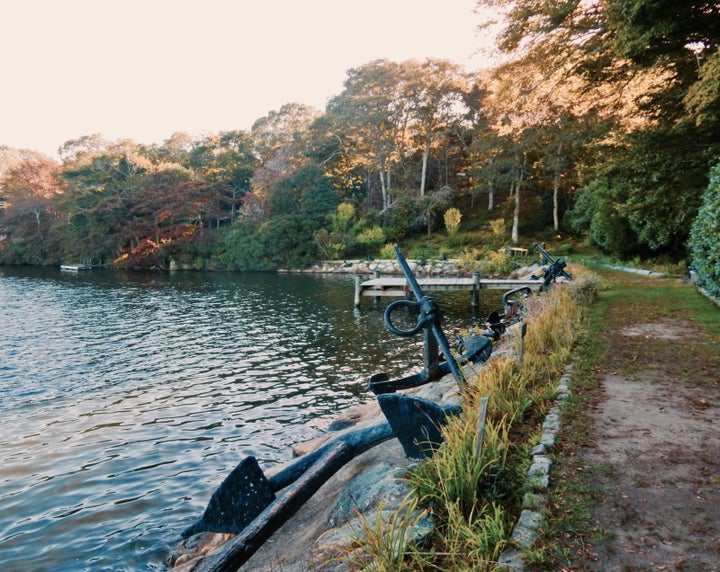 2. Falmouth MA: Spohr Gardens. The central collection of this very tucked away 5-acre waterfront garden is a quirky and surprising one – antique anchors. By the 1950's, Charles Spohr had amassed a large collection of these nautical artifacts and came to the conclusion that his own property was the perfect place to display them. Spohr designed the garden surrounding his home, laying the anchors in an array along a bulwark wall at the water's edge.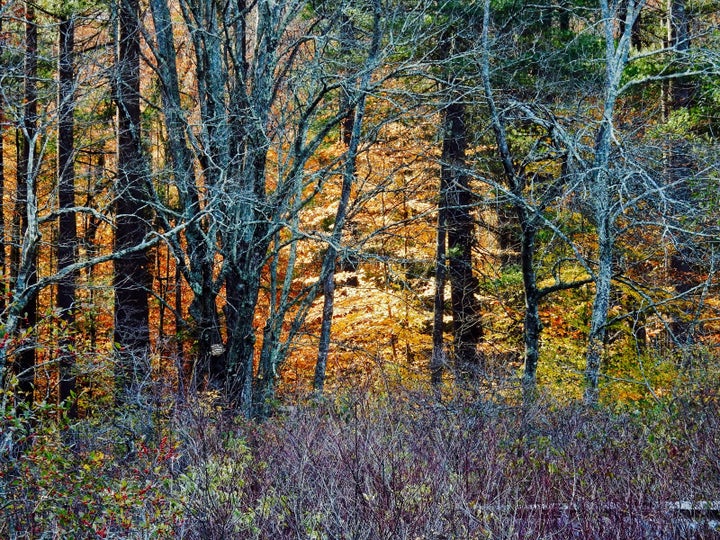 3. Killingsworth CT: Chatfield Hollow State Park. If you do nothing else in this wildlife rich 400-acre State Park, traipse across an inland swamp on the 825 foot long Paul F. Wildermann Boardwalk at Chatfield Hollow State Park. In late fall, Mother Nature displays her own preparation for the holidays with red berries and green leaves of the Winterberry Holly against bare trees. The park itself is a diverse topography of rock ledges and outcroppings, waterfalls, forest, swamp, and ponds (the largest a popular swimming area) – and worth a few hours for some soul-healing "Forest Therapy."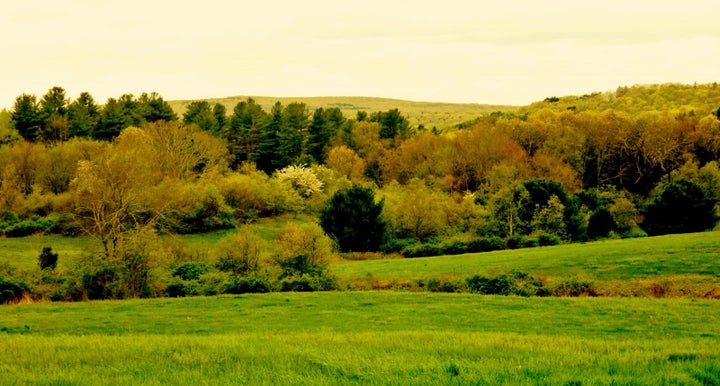 4. Pomfret CT: Connecticut Audubon Society Pomfret Conservation Center/ Bafflin Sanctuary. Almost 700 acres of rolling hills, scrubland, grassland and woodland, managed by the Connecticut Audubon Society, is open to the public thanks to one Louis Orswell, who sold off her valuable art collection to purchase the four dairy farms that abutted her Bafflin Estate. Take a walk on over 10 miles of trails and count the number of bird species you spy. Over 210 have been sighted here.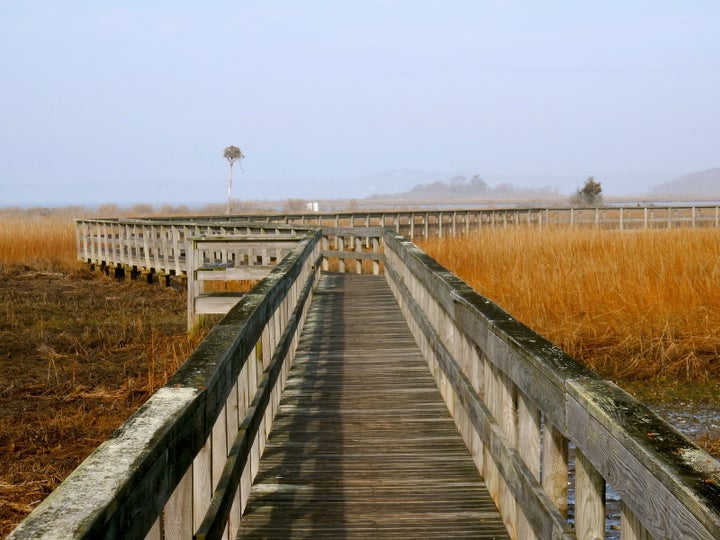 5. Southampton NY: Munn Point Preserve. You'll find this stunning nature preserve right smack on Meadow Lane (aka "Billionaire Lane"). A couple of parking spaces mark the spot at the foot of a boardwalk that takes you over salt march and into the bay.
6. Andover Township NJ: Kittatinny Valley State Park. This breath of-fresh-air park has 75 miles of trails and intriguing programs to get you out on them – no matter what level of couch potato you are. There are "nature tours," obviously, and other "interpretive programs." But it's activities like "Hike To Happy Hour" – 3 miles with Beer and Pizza at the end, the 4 mile "Walk to the Winery," and the like that will really get your juices flowing.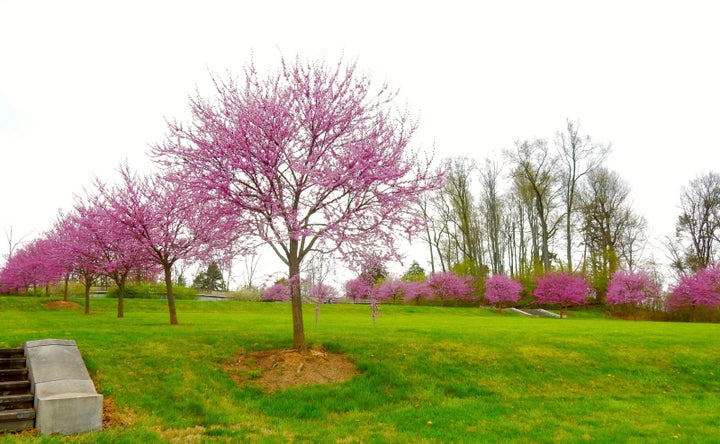 7. Hillsborough NJ: Duke Farms. After socialite, Doris Duke, died in 1993, she left her Somerset County NJ land (that her father JB Duke developed to showcase his interest in horticulture, agriculture and hydropower) to the people. Ardent gardeners might remember Duke's "Gardens of the World" conservatory – an acre of plantings under glass – which is gone now, replaced by 2,750 acres encompassing bike and walking paths, a renovated Orchid Range (more hothouse orchids than at Longwood Gardens), stone bridges, 5-10 acre plots for several "Enterprise Farmers," water features, statuary, and repurposed buildings.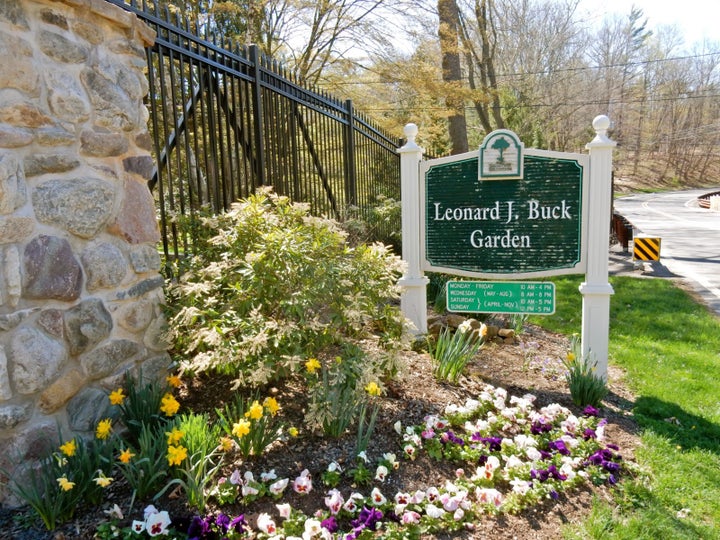 8. Far Hills NJ: Leonard J. Buck Garden. Mr. Leonard Buck deemed this hollowed out gorge on his property, a "glacial relic," the perfect acreage for rock gardens, footbridges, benches, and a protective gazebo. Buck's widow, Helen, donated it to the Somerset County Park Commission in 1976. In 1983, this hidden gem, a lyrical place strewn with Technicolor plantings, was open for the public to enjoy. Though garden clubs the world over have found the Leonard J. Buck Garden to be an invaluable resource, most people visit for its resplendent beauty alone.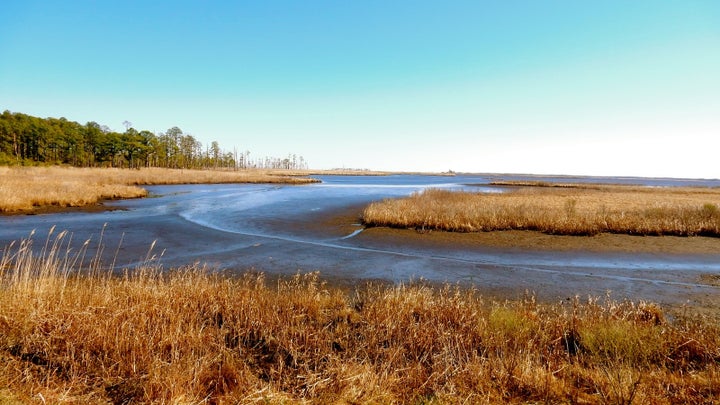 9. Cambridge MD: Blackwater Wildlife Refuge. A major migratory stop on the Atlantic Flyway, Blackwater Refuge is one of Dorchester County MD's premier attractions. Drive the 4-5 mile road, past stalks of dead trees in brackish water, stands of Loblolly Pines, and cattail-rimmed ponds. Pull over and walk the trails or observation boardwalks to see Sika Deer, muskrat, otters, White Pelicans, Blue Heron, Merganser Ducks and an abundance of other birds and wildlife.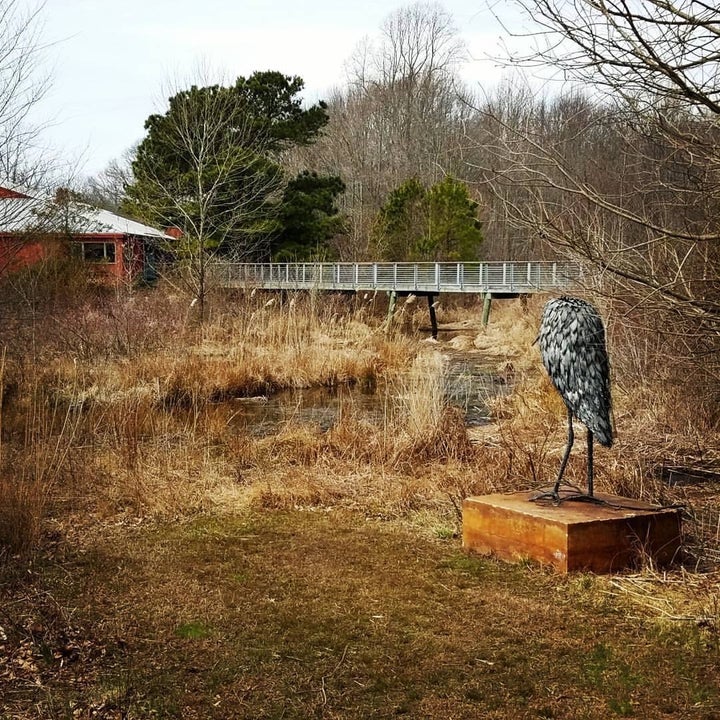 10. Ridgely, MD: Adkins Arboretum. With four miles of well-marked bike and walking trails, this 400-acre preserve has been a magnet for nature lovers and birders since it opened in the 1980's. Bring your dog (treats and bowls of water provided), wander the wetlands (platforms soon to be renovated), woods, meadows, streams and gardens, investigate native Maryland plantings, and say hi to four resident goats that eat invasive species – a low-tech approach to a significant problem.
11. Silver Spring MD: Montgomery Parks Brookside Gardens, Silver Spring. Don't be in a rush here – plan at least an hour to meander through and around fifty stunning acres of gardens, woodlands, ponds and terraces – and an indoor Conservatory.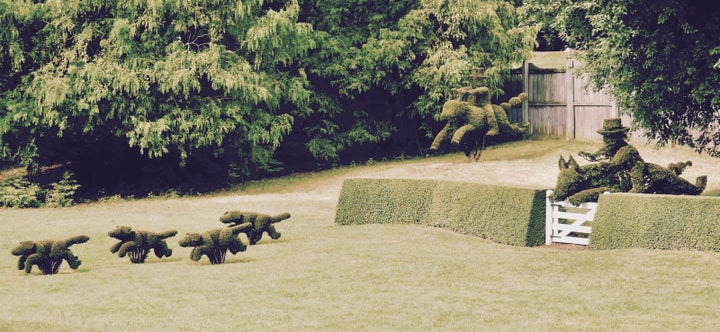 12. Monkton MD: Ladew Topiary Gardens. Named "One of the Top 5 Gardens in North America," plan on a couple of hours at Ladew to explore the Manor House, 22 acres of formal gardens, a 1-mile nature trail, the Ladew Café in the former stables, and the Butterfly House. Besides the very popular "Hunt Scene" topiary – horse, riders, and dogs chasing a fox - there are 15 separate gardens from Woodlands, to Croquet Courts, Garden of Eden (with crabapple trees), a Water lily Garden, a Tea House from Tivoli Gardens, a Koi Pond and more.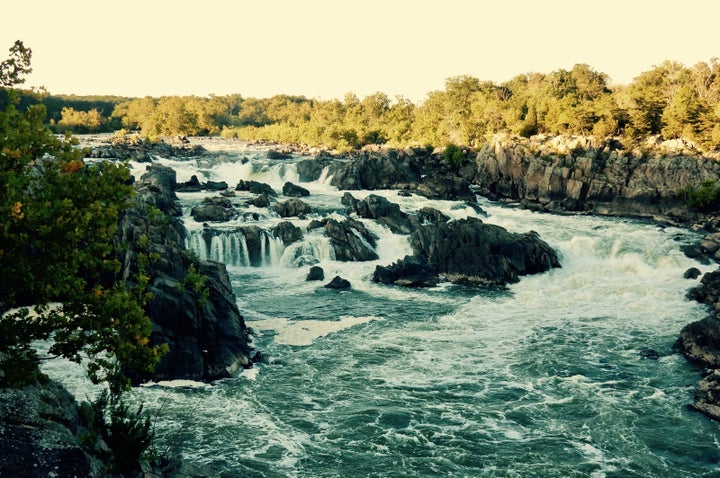 13. Fairfax County VA: Great Falls Park. Managed by the National Park Service, the Great Falls are aptly named, both for the quality of vistas, and the danger of the cascading water for anyone attempting to navigate these Class V and VI rapids (not recommended, to say the least, by authorities). There are three easily accessible overlooks, just a few minutes walk from the Visitor's Center, and I can't emphasize enough how mesmerizing the view of volumes of whitewater surging over boulders can be at sunset.
14. Boyce VA: State Arboretum of Virginia on Blandy Experimental Farm. You gotta love a gorgeously landscaped property with the slogan, "We don't raise crops or cattle, we raise scientists." This stunning 720-acre estate integrates science, research, and public outreach through numerous public educational programs, a Conifer Trail (with 23 specimens), VA Birding and Wildlife Trail, one of the largest Ginkgo Groves outside of native China, and other landscapes to explore.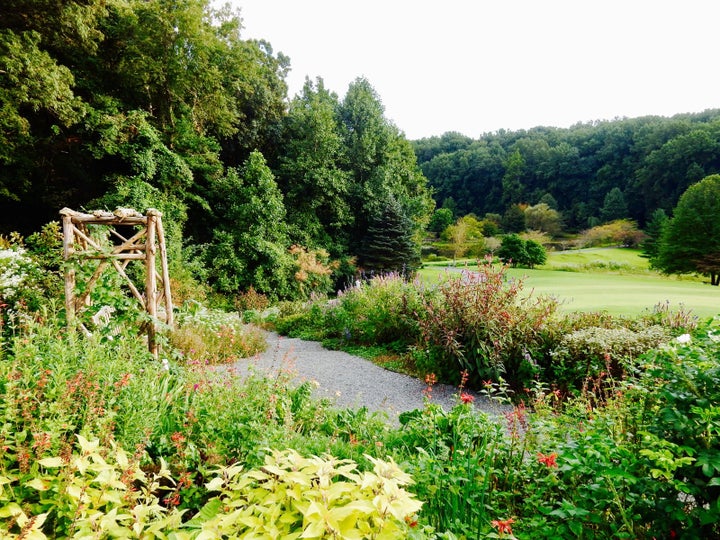 15. Vienna VA: Meadowlark Botanical Gardens. Did you know that Prickly Pear Cactus is indigenous to Virginia's Potomac Valley? You'll discover that on a foray through the wetlands, bogs, ponds, children's garden, and forests that are part of the NOVA (Northern Virginia) Park System; incredibly, just shy of 20 miles from the Washington Monument in DC.
Popular in the Community