If avocado is your jam then you're in for a treat.
Avocado aficionados, jump for joy! OK, stop, because not very everyone is onboard. As Mashable pointed out Tuesday, the avocado burger has been a rather polarizing force on Twitter, as users debated whether this culinary concoction is a fresh take on a classic or an impractical avoca-DON'T.
"I like to create 'fresh take' ideas on classics," Fooddeco founder Colette Dike told Mashable. "Furthermore I love to think of new cutting techniques... especially using avocado, since its so photogenic and of course yummy."
For a not really that final verdict on whether this avocado burger gets the green light, we turned to the HuffPost newsroom. Our colleagues put some real thought into this (maybe too much thought? Nah!), taking the matter at hand very seriously. Here are the results:
'Team Yay' was built of a few good men... very few.
"100% yay. I mean ― it's stupid to try and eat it as is but with a knife and a fork, I'm totally on board." ― Noah Michelson, editorial director of HuffPost Voices
"It looks adorbz and it gives you what every true red-blooded american has already grown accustomed to: Avocado on every damn thing you eat, especially including burgers." ― Andy Campbell, HuffPost reporter
"Absolutely a yay ― looks de-lish. Besides, I fully buy into the much-ballyhooed nutritional 'fact' that avocados contain 'good fat,' so...it's good for you, right?" ― Curtis Wong, senior editor of HuffPost Queer Voices
Everyone else seemed to have different problems with the avocado burger, like: How do you eat it?
"It looks like logistical travesty but my god I bet it's yummy. I'm gonna go NAY because I don't know why it has to be in burger form. #America." ― Jenavieve Hatch, editorial fellow HuffPost Women
"With a fork & knife? Sure. Otherwise, pass. That thing has zero structural integrity." ― Christy Havranek, HuffPost photo director
"Absolutely not if you want me to eat it like you would eat an actual burger, but with a fork and knife it's probably delicious." ― Emma Gray, executive editor of HuffPost Women.
Or, the "I would only eat this in salad form" folks...
"I love the idea but if you've ever tried to cut an avocado with a fork and knife, you'll know how much it slides all over the plate ― I feel like the whole thing will fall apart pretty quickly. So nay, but down to have everything chopped up in a burger salad." ― Hollis Miller, associate social editor for HuffPost Voices
"This is a stacked salad, not a burger. I'd just topple it over, then eat it." ― Tanisha Ramirez, editor of HuffPost Latino Voices
"The only thing I would get out of this method is messy/green hands. I'm ALL about it as a salad. Otherwise, just have a regular burger with a regular bun and treat yoself." ― Lindsay Holmes, deputy editor of HuffPost Healthy Living
"The kid in me would 100% attempt this with my hands, but the adult in me would immediately hate myself for it. I'm all for it being chopped into a salad though!" ― Sahaj Kohli, HuffPost blog editor
...And let's not forget the horrified burger purists.
"From a practical standpoint, it's going to be impossible to eat that 'burger' in any remotely burger-like way. You can't squish it down to take a bite without just splattering the avocado everywhere. I honestly doubt it would really hold its shape with a knife and fork, either, meaning you're not going to be really eating a burger/sandwich anymore, you're just eating a burger-shaped salad." ― Hilary Hanson, HuffPost editor
"Would def eat this but... I hate that it's being called a burger though!!! it's the same as calling a hot dog a sandwich. I don't like this lie of a burger." ― Jenna Amatulli, trends editor at HuffPost
"Umm that definitely is NOT a burger. I am going to give that abomination two thumbs down. I prefer my burgers with either ground turkey or beef (if i'm treating myself to red meat) between two toasted yummy pieces of bread (preferably brioche)." ― Shonitria Anthony, news editor for HuffPost Voices
"I agree that it is incorrect to call this meatless salad a burger." ― Roque Planas, HuffPost reporter
And finally, there's always that one straight: Nope!
"My first reaction? Wtf. Second reaction? Hell no. (And this is coming from a girl who picks brunch spots ― and almost everything else ― solely based on their avocado offerings.) This a travesty. They tried it." ― Lilly Workneh, senior editor of HuffPost Black Voices
Don't agree with the HuffPost newsroom? Sound off on whether the avocado burger is a yay or nay in the comments!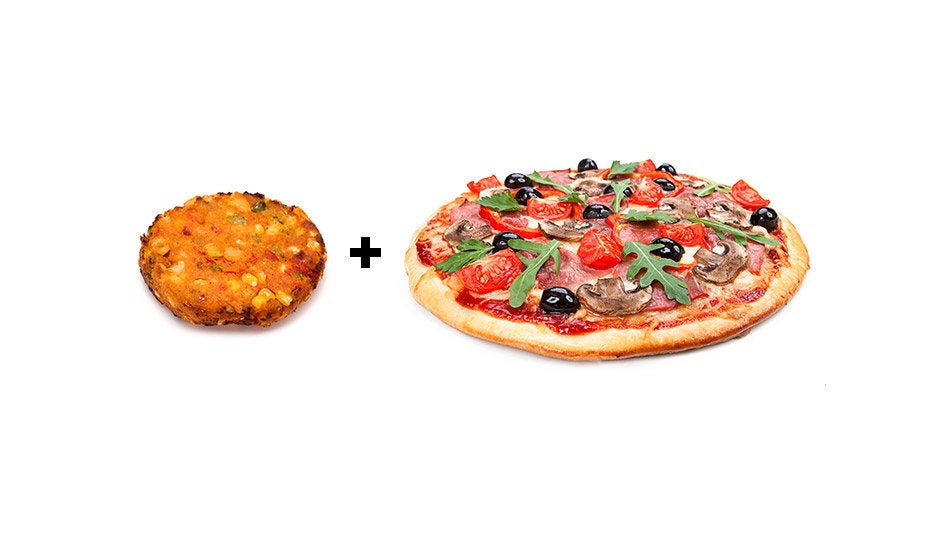 4 Things You Can Make with Veggie-Burger Patties