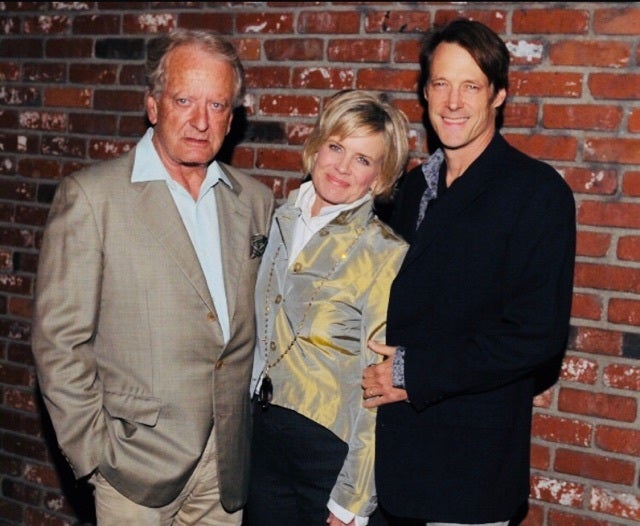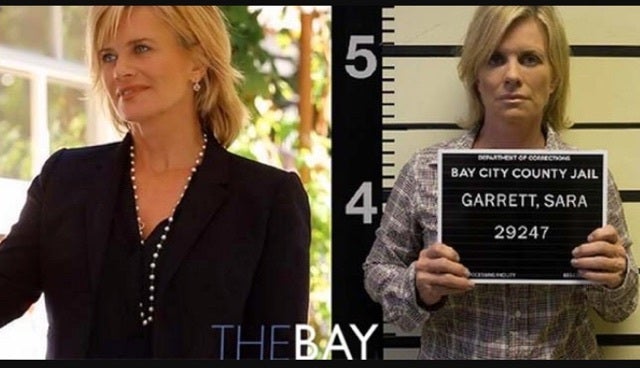 "It's been a great honor to work with such talented daytime veterans like Mary Beth, Matt, and Nicolas. I was a big fan of Mary Beth's during her years as Katherine Bell on General Hospital, so when I started this journey and my friend and talent manager Michael Bruno asked me to meet with Mary Beth, I knew she would be perfect for the role of Sara. She soon introduced me to Matt (Ashford) who I remembered as Tom Hardy on GH, and always thought he was a wonderful actor. He makes the absolute perfect Steve Jensen. Nicolas (Coster) I reached out to directly via Facebook. I grew up watching his iconic work for many years as Lionel Lockridge on NBC's SANTA BARBARA so it was a great privilege to have him play Bay City's mayor and Sara's dad on The Bay. I truly couldn't ask for a better cast of professionals. We have really become a true family through this venture!" - Gregori J. Martin, Creator and Executive Producer
Mary Beth Evans, Matthew Ashford and Nicolas Coster have each done over 30 seasons of television. Their combined talents bring over 90 seasons of experience, so it should come as no surprise that "The Bay" now in season 3 on Amazon, has become one of the top trending streaming series on Amazon Prime. Many of Amazon's 50 million subscribers are tuning into "The Bay" set in Bay City. "The Bay" centers around the lives of three powerful families the Garrett's, the Blackwell's, and the Ramos's.
Fan favorite Mary Beth Evans shines in the role of matriarch Sara Garrett. Sara is character that viewers love and root for. They also want to know more about her and are invested in Sara's evolution and journey. Sara is currently involved in an divorce with her dashing and delightfully wicked husband Steve Jensen (Matthew Ashford). At the same time she is on trial for the murder of her late grandfather Red Garrett (Bruce Davidson), and Sara's father Bay City Mayor Jack Madison (Nicolas Coster) is working behind scenes to help expose the truth about his daughters innocence and the miscarriage of justice. As the season 3 finale is released today, how will the jury comeback in Sara's murder trial? Is Steve afraid of the blowback for his underhanded behavior during the trial? You need to #BingTheBay and find out.
Lucky for us to celebrate another successful season, we are blessed and grateful to have these three TV legends answer our reader favorite 15 questions:
What is your favorite word?
NICOLAS: Love ( of course)
What is your favorite color?
What is your favorite city?
What is your favorite season?
What is your astrological sign?
Who has been the most positive influence on your life?
Matt: Daisaku Ikeda, my mentor in life who brought Soka Gakkai Buddhism to America and enabled me to start chanting Nam Myoho Renge Kyo
What trait do you find most attractive in other people?
Nicolas: Honesty, sharp mind, giving of self
What is something most people don't know about you (Hobby, Favorite TV Series you never miss or Film you have seen many times or Secret Talent)?
Mary Beth: I always have about 5-6 lipsticks/lip-gloss in my purse
Matt: I've always loved the writings of JRR Tolkien, the "Lord of the Rings"
What inspires you creatively?
Mary Beth: Everything around me
Matt: Good work done by good people with no drama on the side
Nicolas: An inner need which surfaces and must be satisfied
What is your favorite swear word?
Matt: "Crimeinately!" got that on from my dad...
Mary Beth: The sound of a fountain
Matt: Ocean waves crashing on the beach
Nicolas: Piano well played
What is your favorite food?
Nicolas: Oysters and smoked salmon
Where do you keep your Emmys®?
Matt: On a high shelf in the kitchen away from the little ones...
Nicolas: On our boat for all to see
Mary Beth: I didn't have one.
Matt: ....Uh.... you mean I was supposed to have a plan B?
What would you like to hear the Angels say when you arrive at home on the other side?
Matt: "Welcome friend, can't wait to get you back to the party, you'll never guess what's in store for you this time! Nam Myoho Renge Kyo!
"Working on "The Bay" there is never a dull moment. I would say that this has been a labor of love for everyone here, and because of that, whenever something blows up (or burns down), people around me have usually done their best to make it better." – Matthew Ashford (Steve Jensen)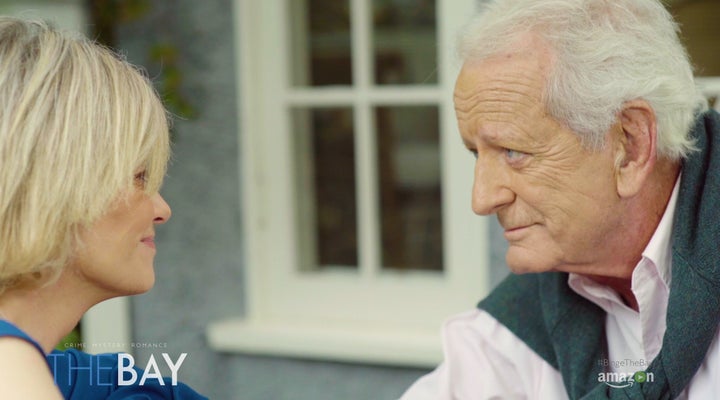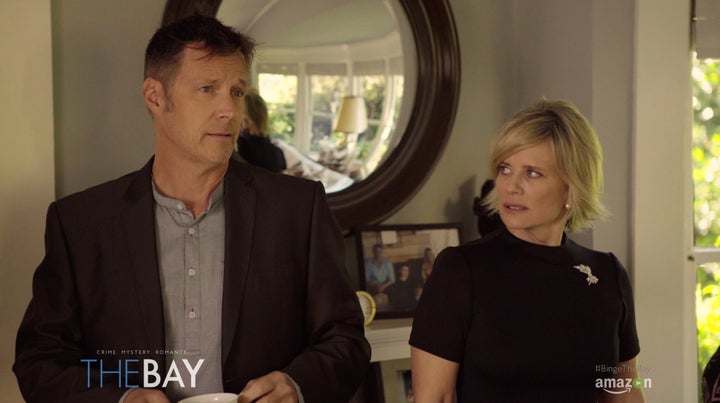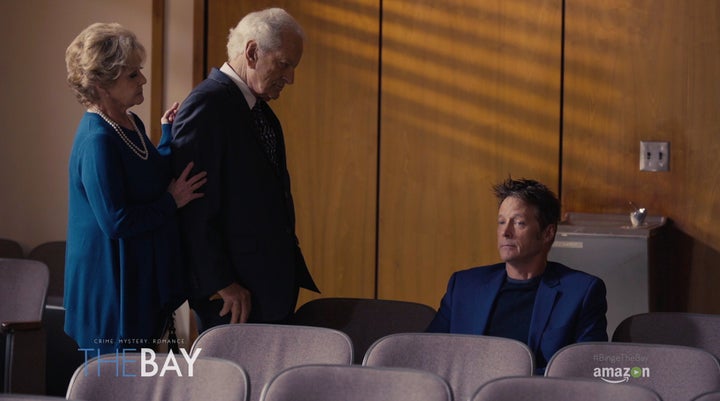 Popular in the Community